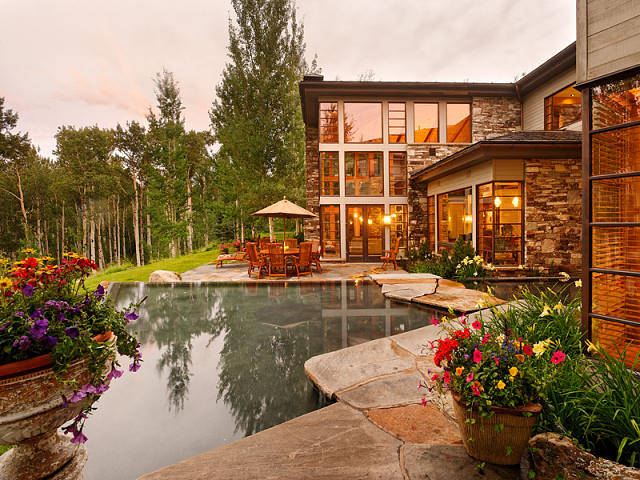 Who wouldn't like to have a house in Aspen, right? If you love the mountains and skying as much as I do, you'd love to be in this place. This house is not only beautiful, but so is the setting. Trees and mountains can be seen from everywhere, making this home feel even more beautiful. The interiors are very warm, with lots of woodwork, floor-to-ceiling windows and a contemporary feel.
I hope you really enjoy this home in Aspen.
Welcome Home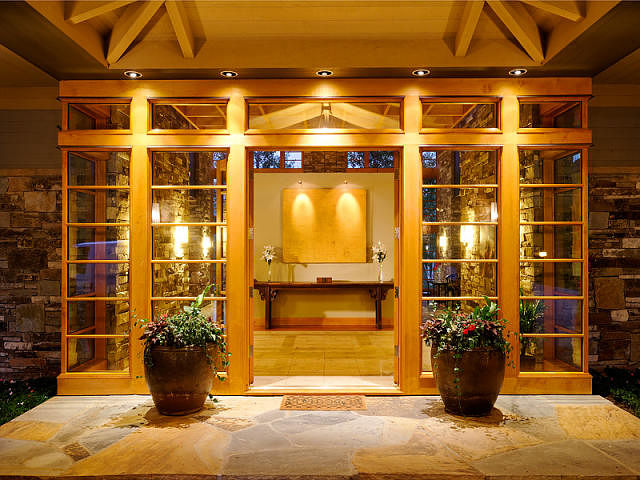 This entrance is stunning!
Foyer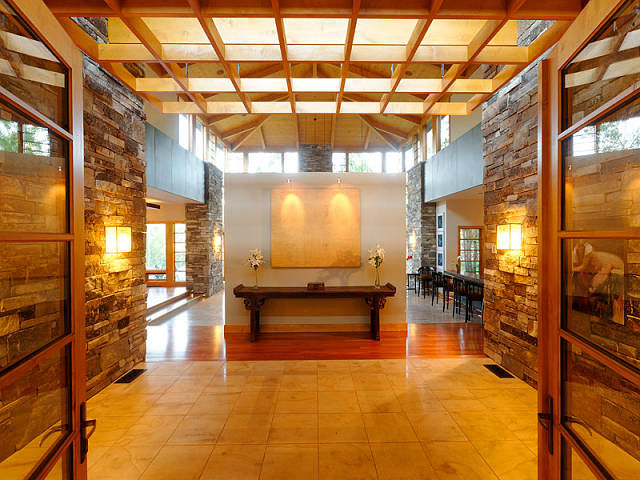 Notice the beautiful architectural details.
Trees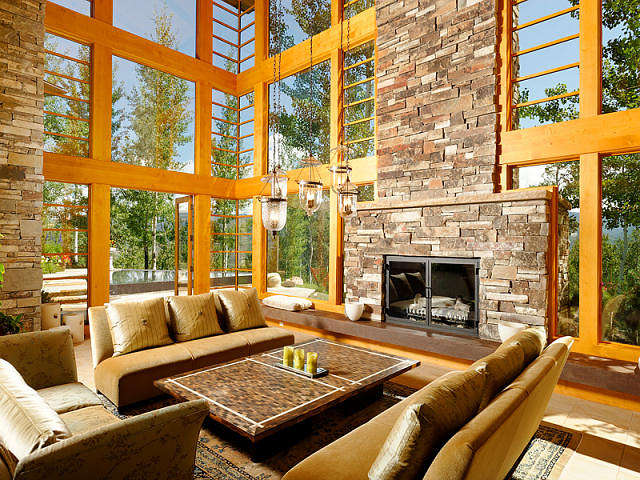 The living room is beautiful inside-out! I love all the windows and the trees.
Fireplace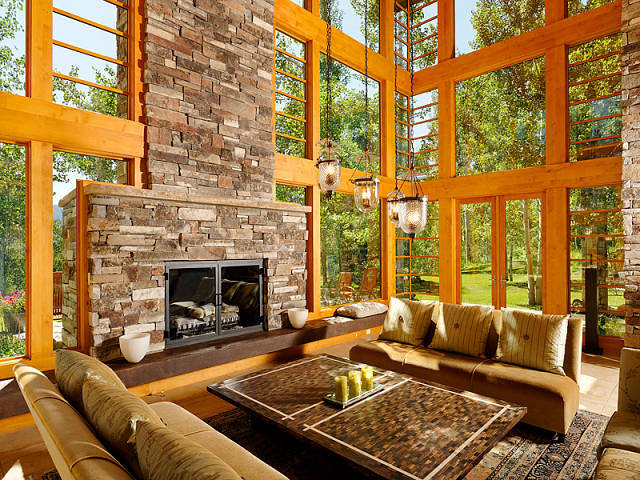 It's definitely a huge fireplace but it goes perfectly with this house and its surroundings. I also love the way they hang light fixture.
Blue Light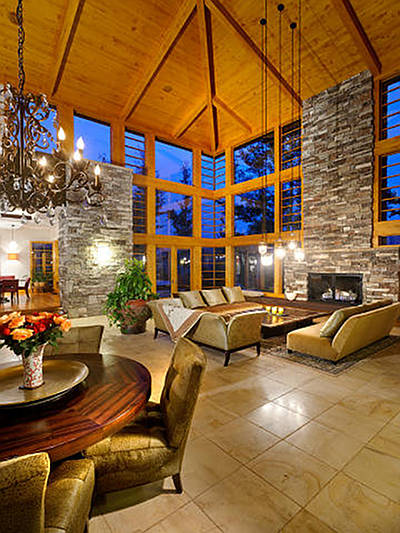 The room during the night.
Dining Room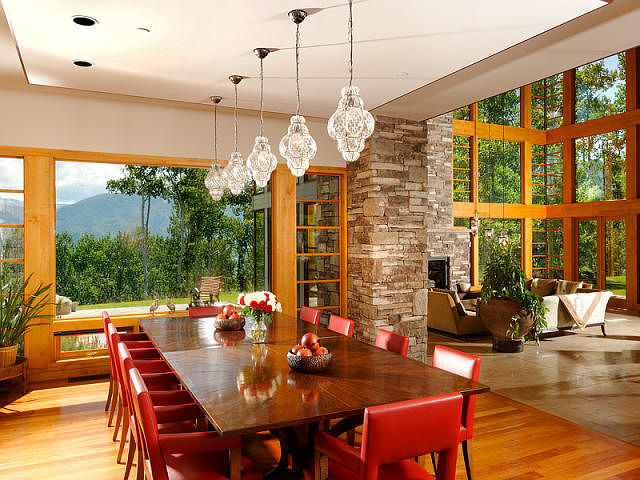 This is so beautiful! I love the red chairs and that amazing view! Gorgeous light fixture.
Kitchen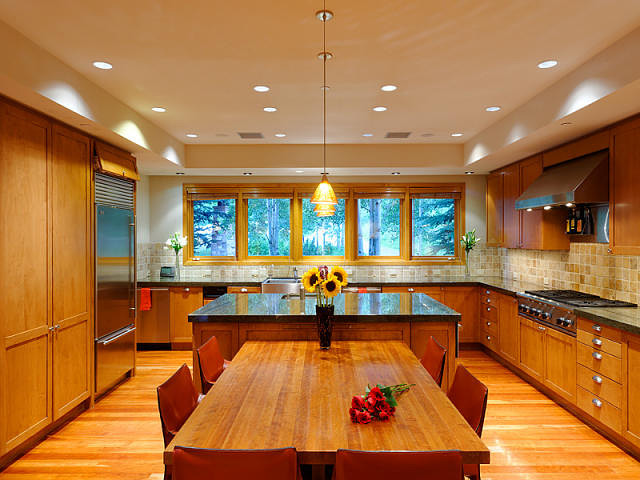 The kitchen is very spacious and sleek.
Master Bedroom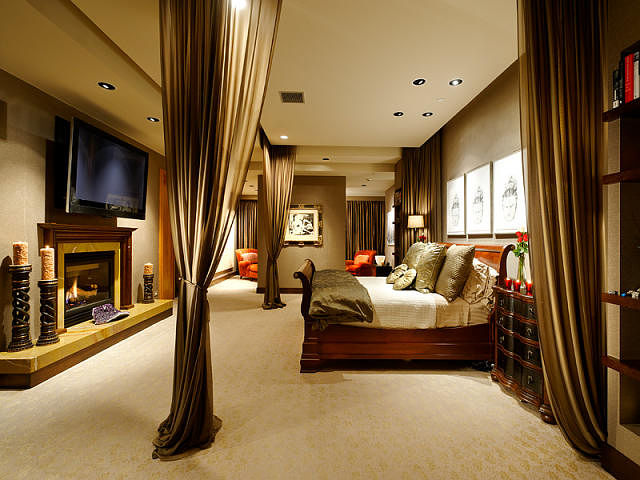 It feels very warm and elegant.
Master Bathroom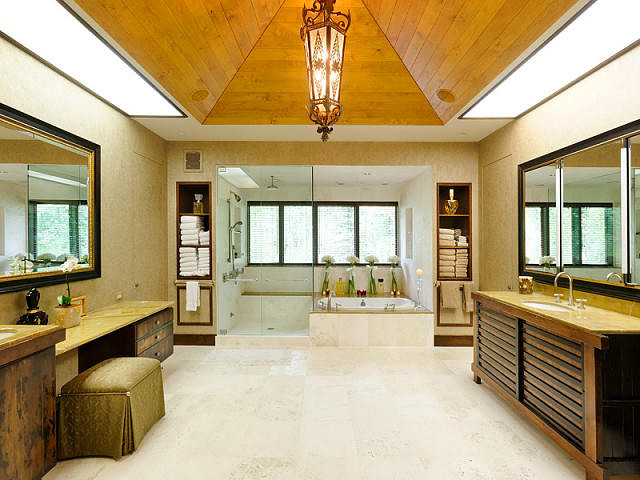 This master bathroom feels very unique for me and I really like it. Definitely not an average bathroom.
Guest Bathroom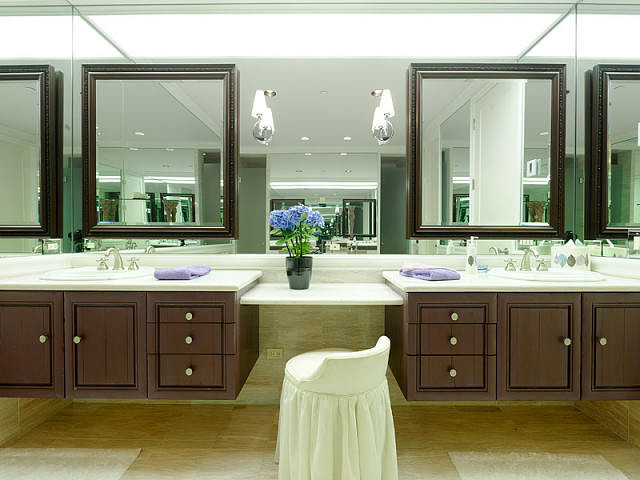 The vanity chair brings so much charm and breaks down the masculine elements of this bathroom. Good balance.
Pool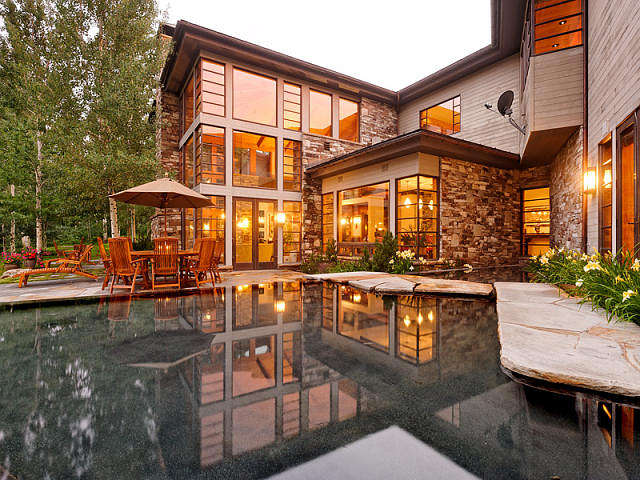 This house blends really well with its surrounds, even the pool feels very "natural".
Views
Wouldn't you love to have this kind of view?
I sure hope you've enjoyed this house. I love very light spaces but when it comes to a house in Aspen, I think you always picture a place that feels warm, with wooden elements in many of its rooms.
*****
How are you doing lately? Are you enjoying this season? I'm being able to really enjoy this moment of my life. I'm taking it easy, staying at home, preparing some comfort food, feeling the warmth of our fireplace in a snowy day. Also, my husband and kids are ice skating almost every day since he finished building the ice rink. I confess I feel a bit jealous at times because I'd love to ice skating with them but I can't go outside with Matthew because he's still too young to stay in this cold, but we watch them through the window. I really love seeing the kids learning ice skating and having the best of times with their daddy.
How about you? How are you enjoying this time of the year? I'd love to hear!
Have a GREAT day!
xo
Luciane at HomeBunch.com
Get My Help with Interior Design: HB's Design Service.
Come Follow me on Twitter: Twitter/HomeBunch
Source: Trulia.