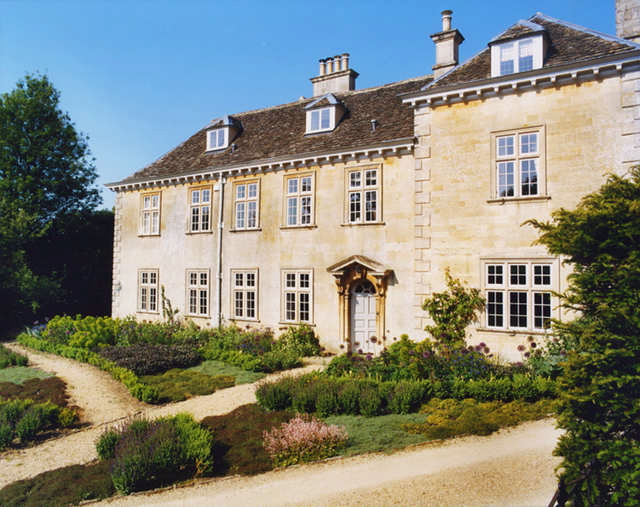 Bella Pollen is not only a very talented author but also a visionary. She has written many books as Midnight Cactus, Hunting Unicorns, Daydream Girl and All About Men, but after seeing her English country home I'm sure her talent goes beyond stories. Bella and her husband feel in love with this place and decided to buy it and put their hearts and patients into this place. The house was in really bad shape but the gardens had stolen their hearts even before they got to see the interiors of it. It was too late to say "no", it was too late to be afraid of all the work this place needed. This was the ideal home to write the best story of their lives… yet.
Not Enough Thyme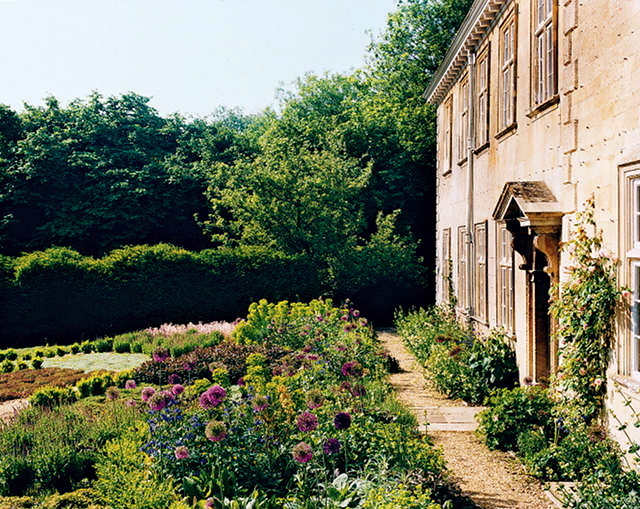 You can smell the sage and thyme lawn as you approach the house.
Words & Beams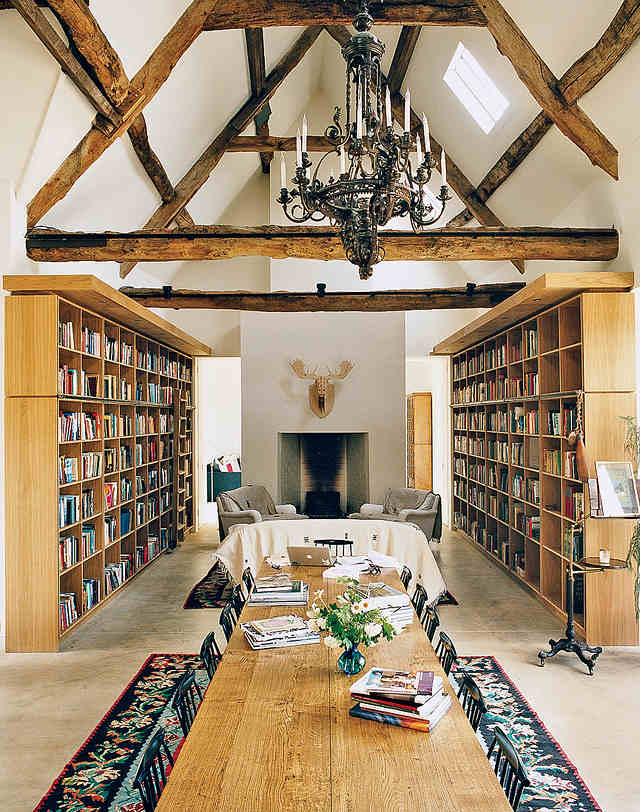 This place should serve for inspiration to Bella. My eyes are driven to the marvelous beams and chandelier. Oak refectory table by Willie Nickerson and sofas and chairs by Christopher Hodsall.
Sitting Room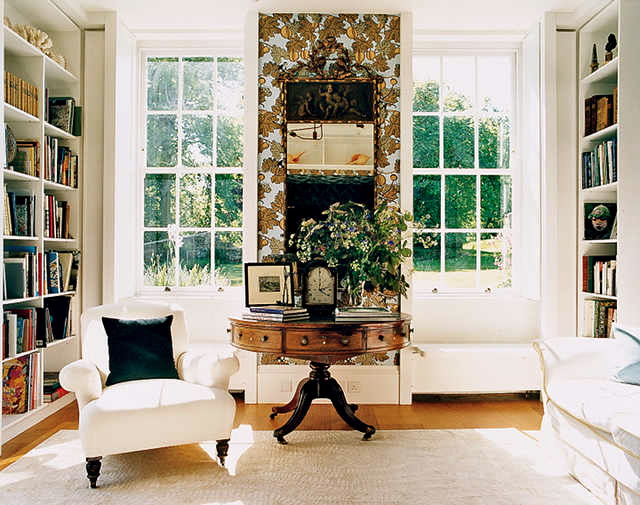 The sitting room is charming as the rest of the house.
Flowers & Art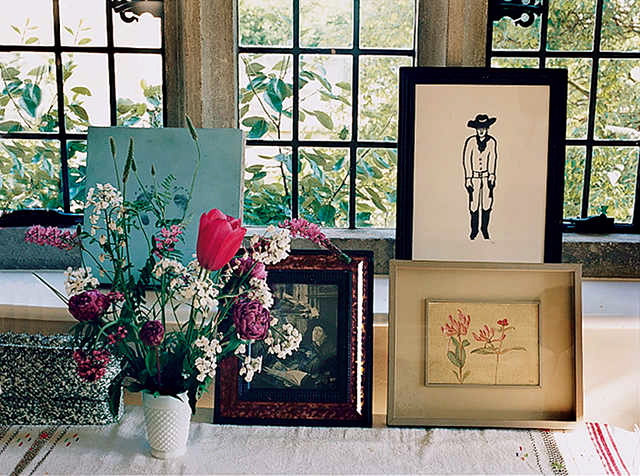 Beautiful arts in the master bedroom.
Be My Guest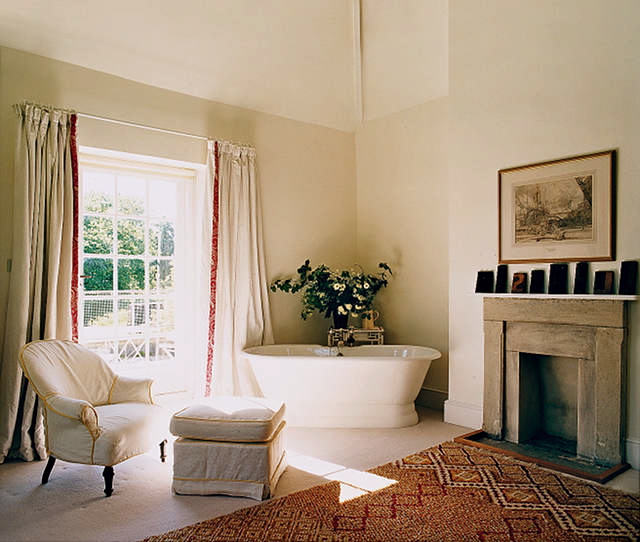 This tub belongs to the guest bedroom and it makes the room feel very romantic.
Dreamy Shades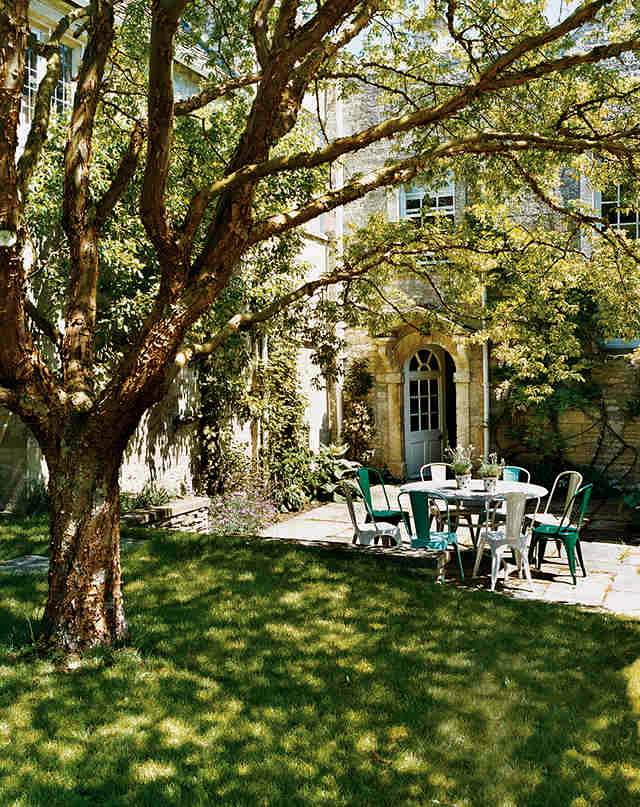 This is a place where I'd make sure to enjoy some sunshine and a cup of tea.
Flower Beds
Phlox and delphinium enchants the gardens.
Neighbor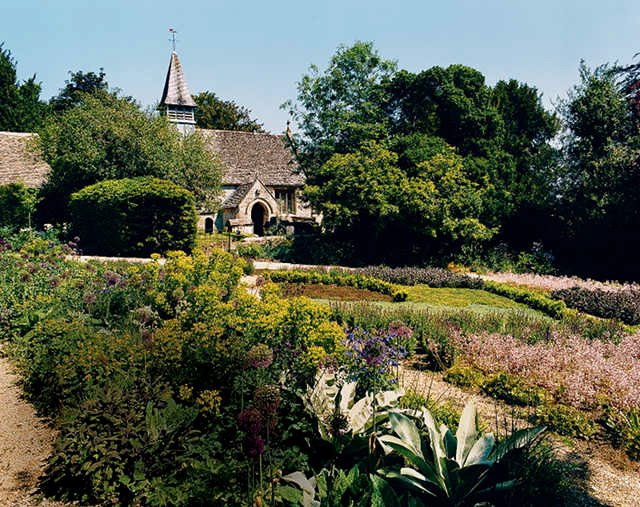 This is the view you see from the house: Church of St. Mary.
Urn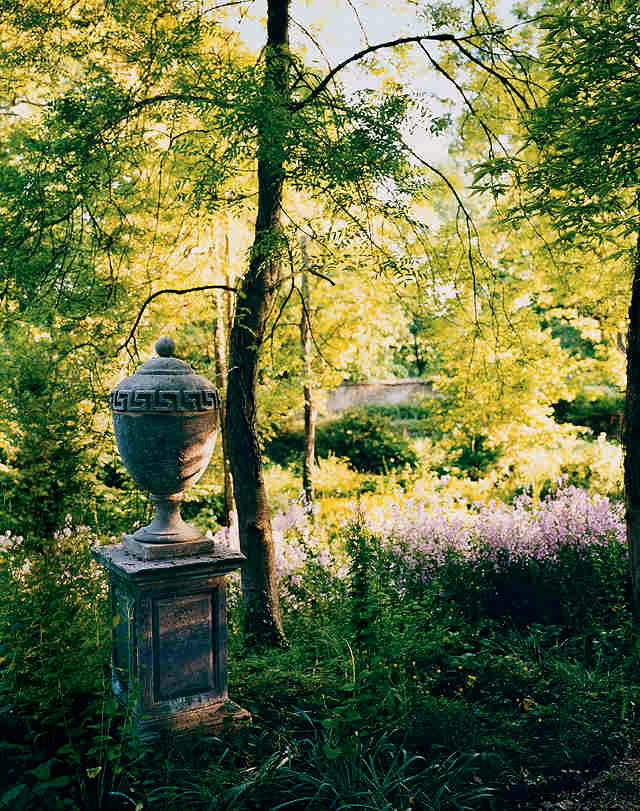 The more I see this garden, the easier is to understand why Bella Pollen feel in love with it.
Wild Orchids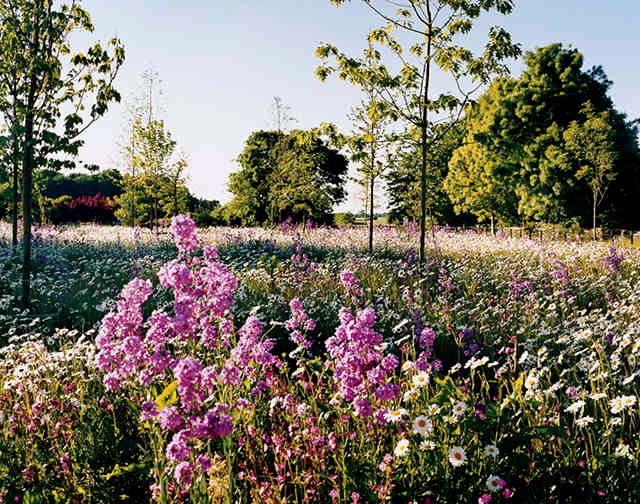 The wildflower meadow leads to a tiny orchard of apple, plum, and cherry trees.
Source: Vogue.
I really can't wait to know what you think of this beautiful English home and its gardens. I think it's an incredibly romantic and enchanting place.
I hope you've enjoyed it as much as I did and I hope these beautiful flowers could make you feel at peace.
Remember to enjoy your time. Wherever you are, make sure to be 100% there. Life is profoundly more substantial when you're able to digest all the beauty that surrounds you.
xo
Luciane at HomeBunch.com
Get My Help with Interior Design: HB's Design Service.
Come Follow me on Twitter: Twitter/HomeBunch