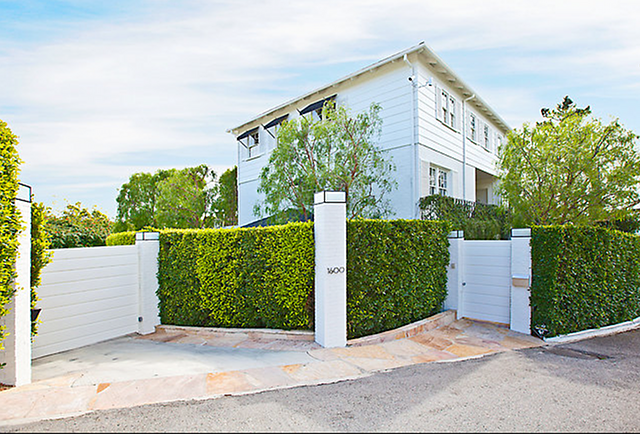 The location needs no introductions. The interiors, little words could be necessary to describe it, some one them could be: light, airy, stylish yet comfortable and fabulous.
I saw this house yesterday and I woke up in the middle of the night thinking about it. I know, you can call me obsessed! But rarely we find houses for sale like this one, that looks this good! This house seems to be ready for a magazine photo shoot and this is a big lesson for anyone planning on putting their houses on the market: make it look good and you have more chances to sell faster and for more.
Here are some delightful inspiration for today:
Foyer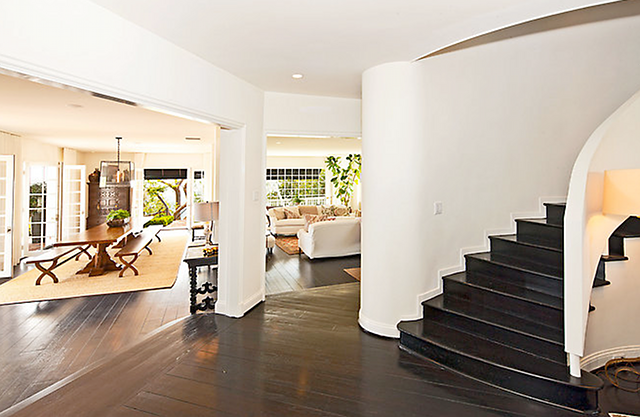 Beautiful staircase. This foyer has a very open feel. Lovely floors.
Living Room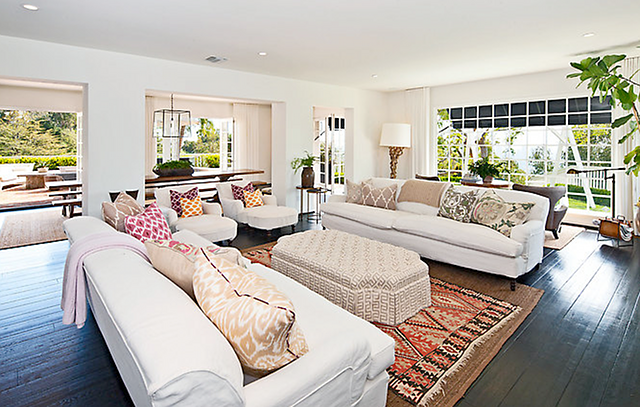 This is a fun living room. Nothing too serious, just perfect!
Ottoman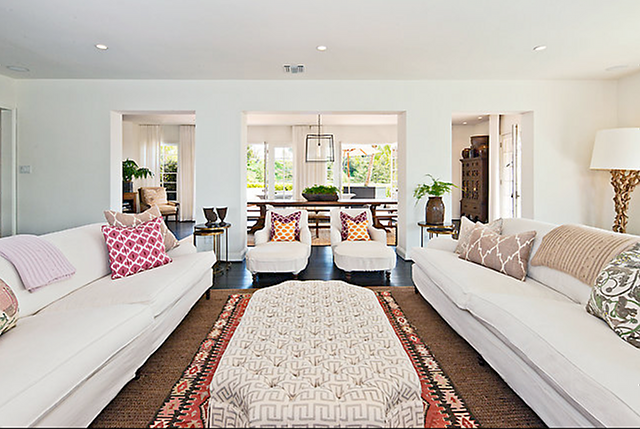 I'm a big fan of oversized ottoman in living rooms.
Eclectic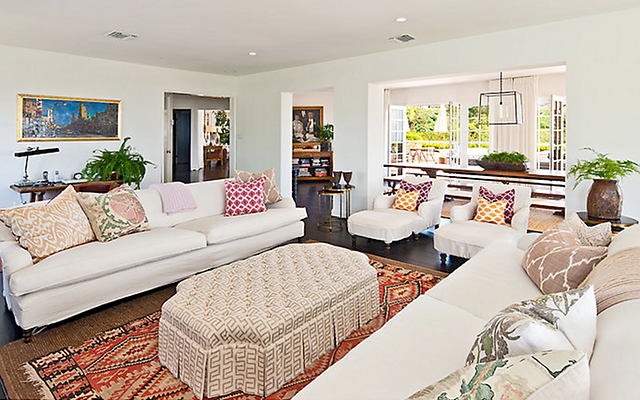 I love the eclectic feel of this living room. Definitely not a boring space!
Chaises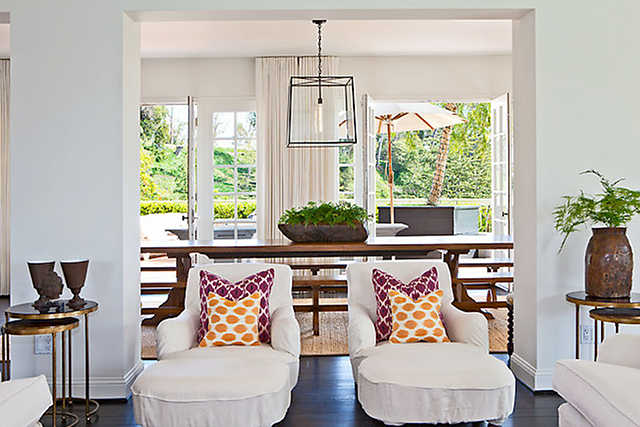 If you don't have a chaise yet, I really recommend you to invest in one. They're usually very comfortable and can make any room look better.
Dining Room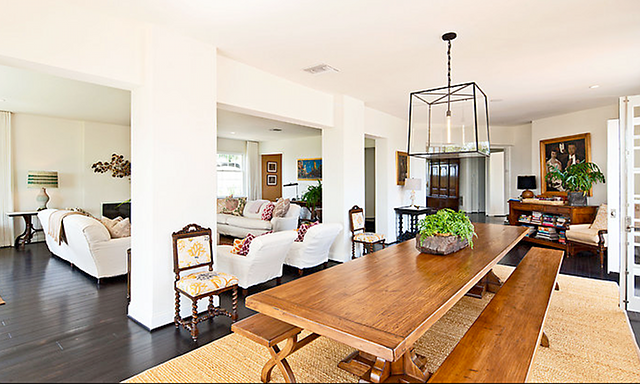 You already know I'm a fan of benches, right? I love this dining room. It's simple and lovely.
To The Outside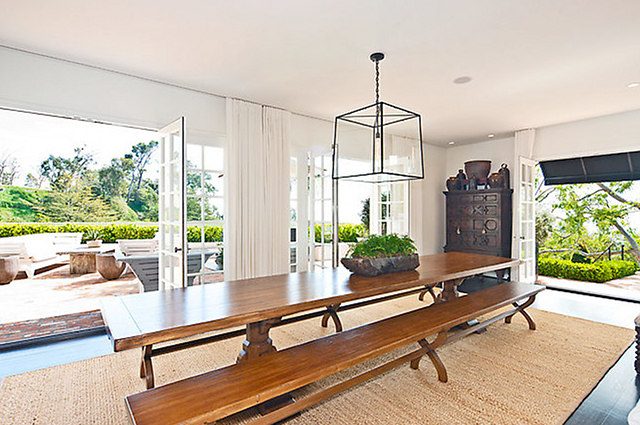 Be able to let the breeze come in while having dinner… isn't it just great?
Light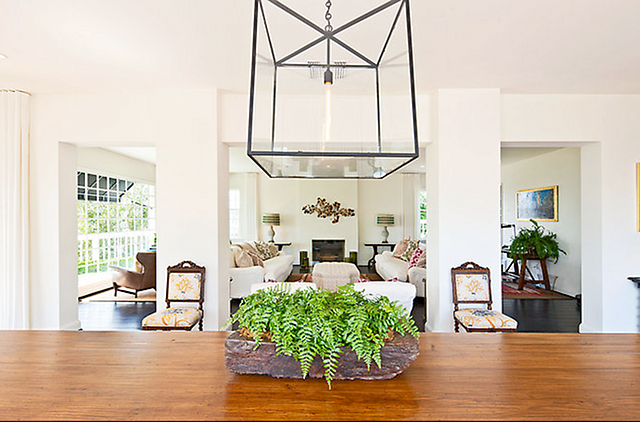 Gorgeous!
Kitchen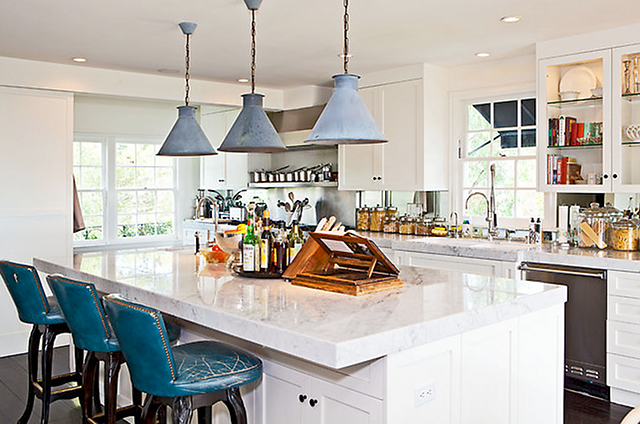 The vintage stools and light fixtures are here to impress.
Island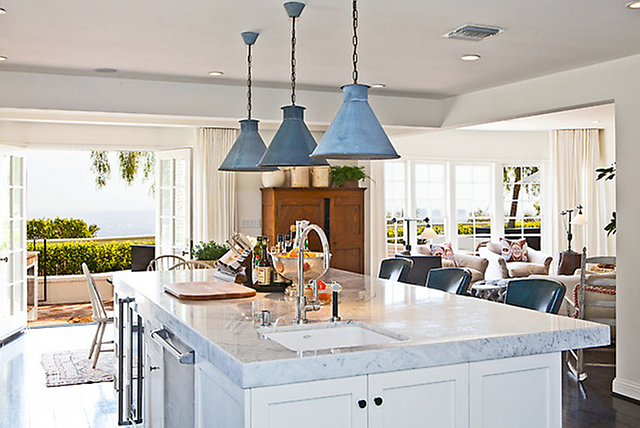 Beautiful island.
Eating Area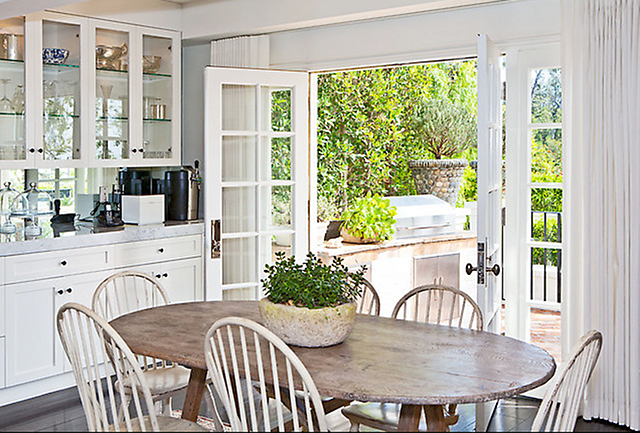 I adore this space. Perfect for any family.
Family Room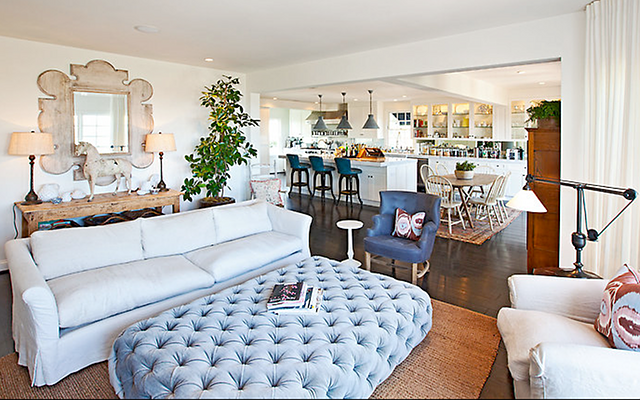 A winner in every detail!
Blues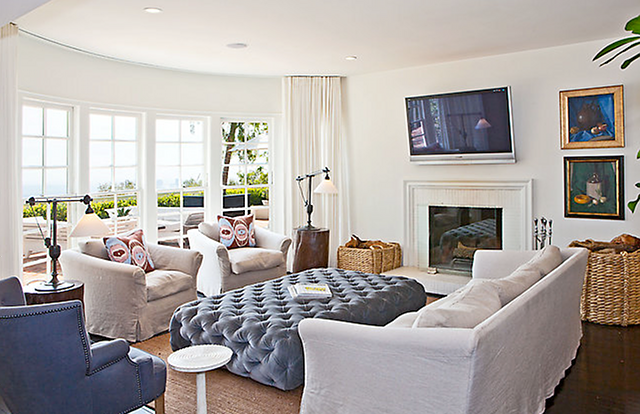 Blue is always so relaxing for me.
Master Bedroom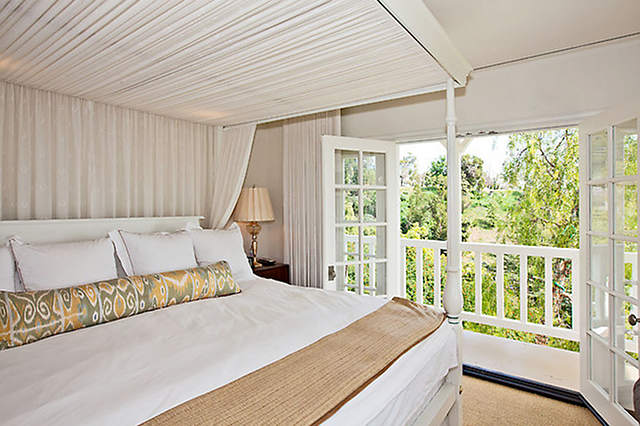 This is a very special place. I love the French doors open to the balcony and this gorgeous bed.
Sleeping Beauty
The views are just amazing from this master bedroom!
Spacious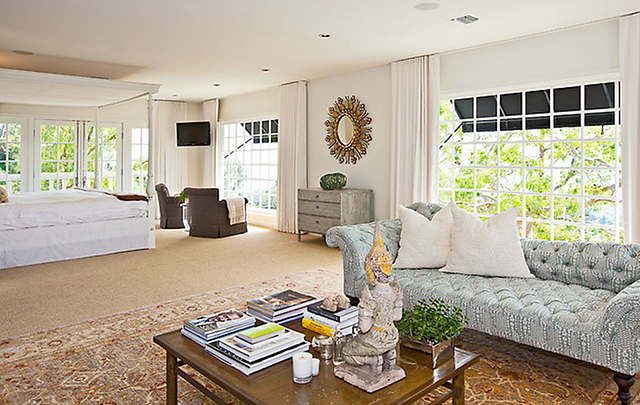 The master bedroom is not only beautiful, but also spacious.
Sitting Area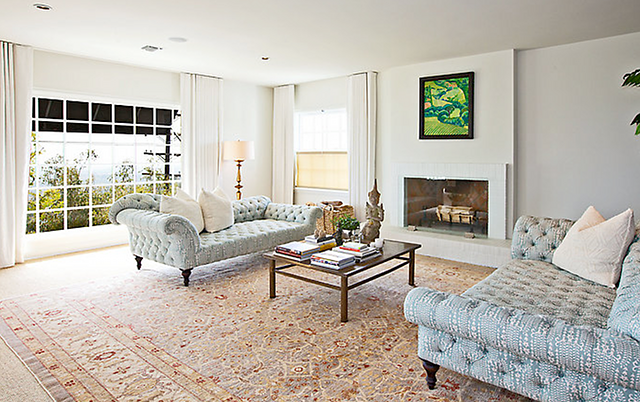 The sitting area is very chic.
Guest Bedroom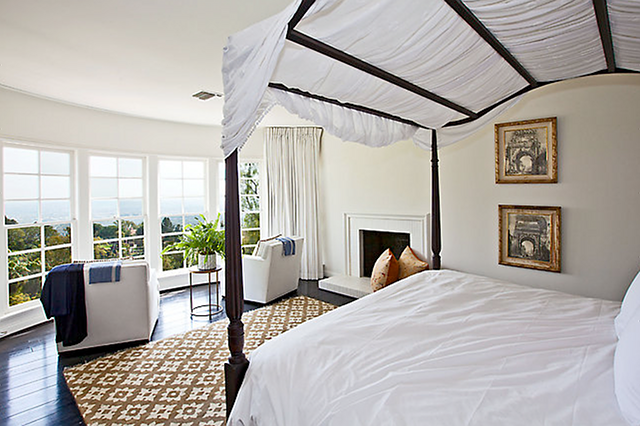 Dreamy!
LA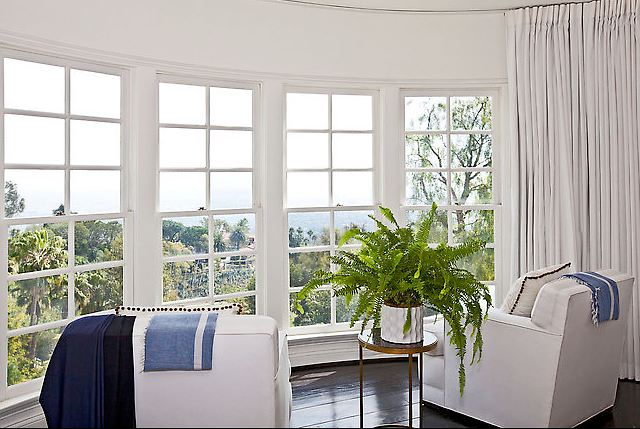 Enjoying the beautiful city views
Guest Bathroom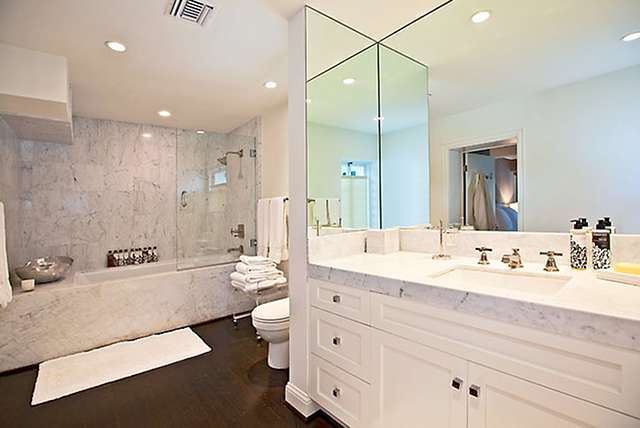 Clean lines makes any bathroom look bigger.
Kids' Bedroom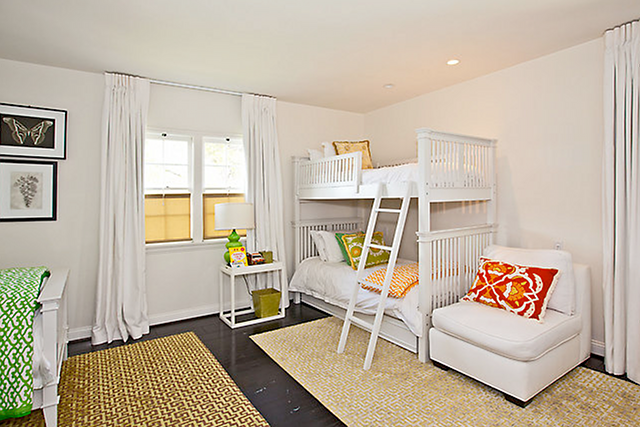 Happy!
Kids' Bathroom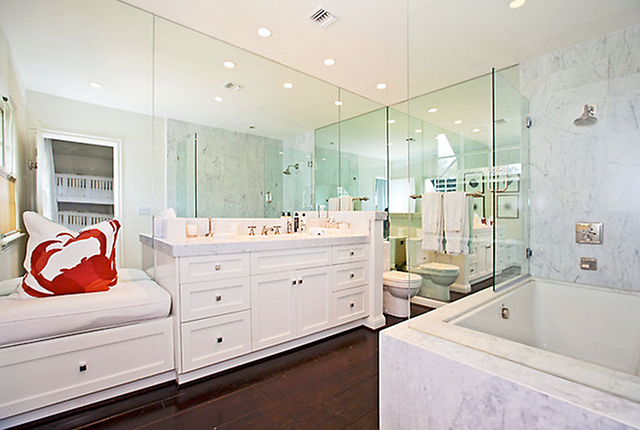 I love it!
Be Back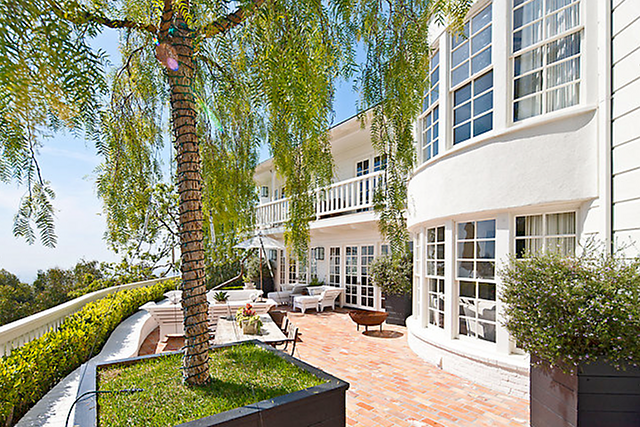 Stunning.
Stairs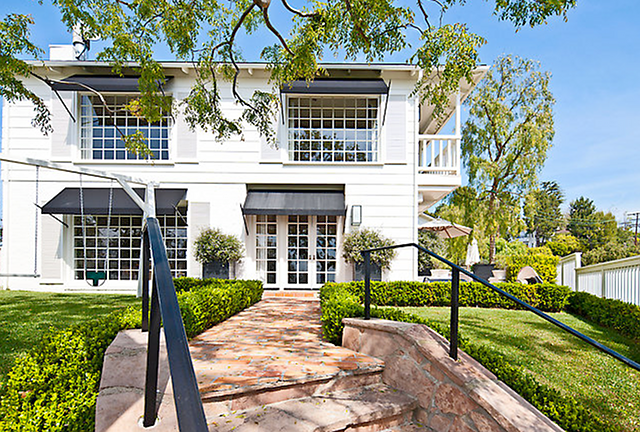 This house is charming from any angle.
Enjoy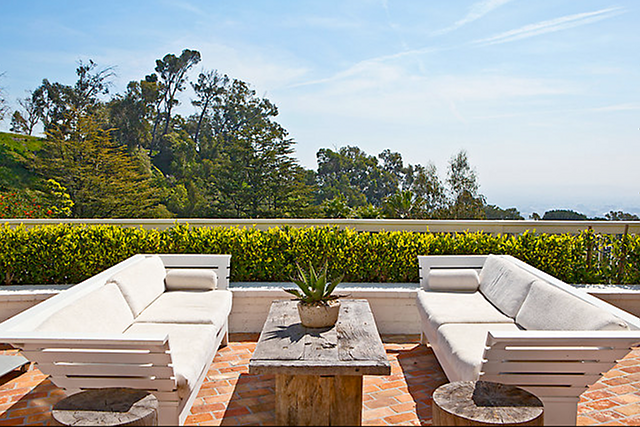 Nice place to enjoy the California weather.
The Views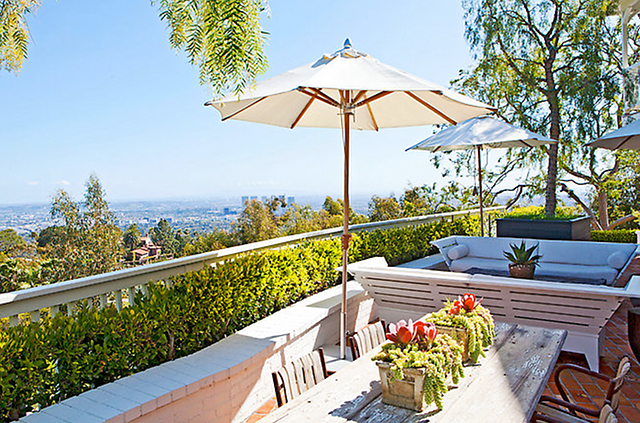 The views are just spectacular!
The Buildings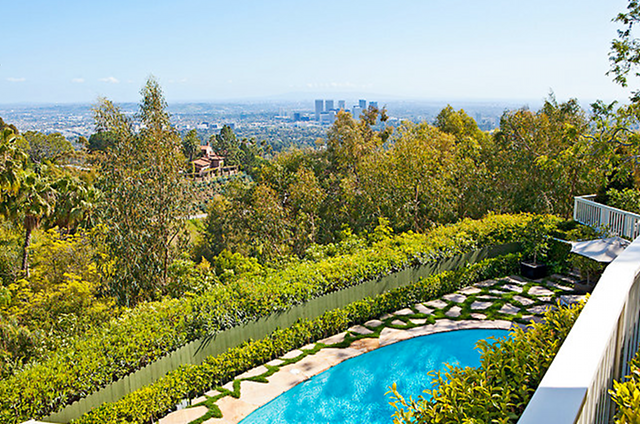 I can imagine this place during the night!
La Dolce Vita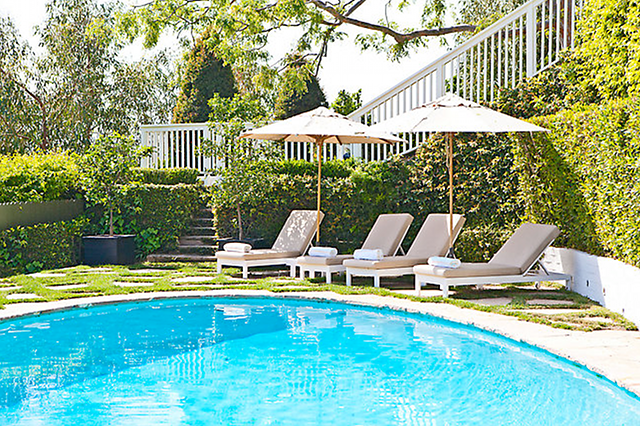 Wouldn't you love to be in this pool at this exactly moment?
Source: Joyce Rey
I hope you really had fun seeing this house.
Are you having a good day so far? Mine is a bit busy. I'm starting to get some things ready for school. This year, my son is going to grade one and my daughter is starting kindergarten. It's a very exciting moment, but at the same time it's a little weird to not have both of them during the mornings here with me. I will miss them running around, but I know they will come home everyday with so many great things to tell me about their day.
I'll see you tomorrow!
xo
Luciane at HomeBunch.com
Hot Summer Prices! Get My Help with Interior Design: HB's Design Service.
Come Follow me on Twitter: Twitter/HomeBunch