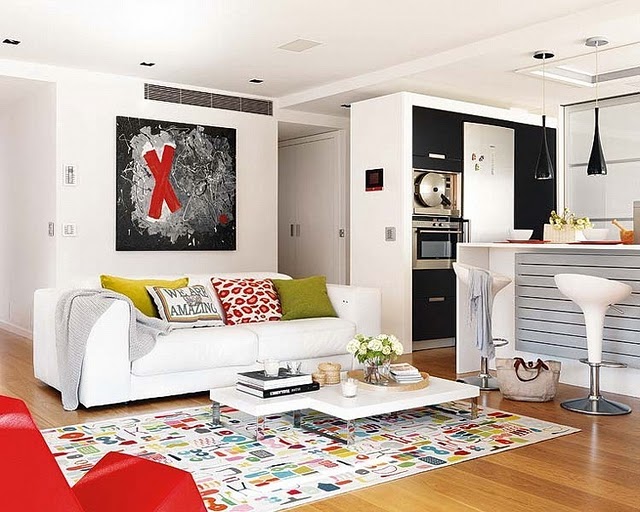 I saw this place and I my first thought was how young it feels. It's fun, young and with a great energy. That doesn't happen overnight, you got to add a funky artwork for a unpredictable result, some really colorful elements, some modern furniture and of course, some beautiful and feminine touch.
As you'll see, this house isn't big, actually it's very compact and nothing makes me love more a space than noticing that it's has been wisely designed.
I hope you enjoy this one. I think of it as a happy place.
We Are Amazing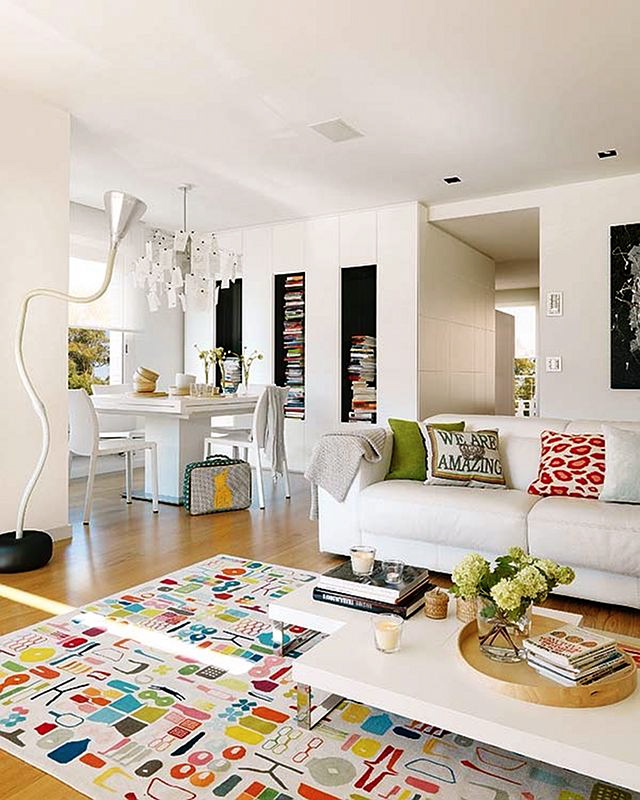 As soon I see this picture I loved the "We are amazing" picture and the rug. I love all the colors of this room.
Dining Area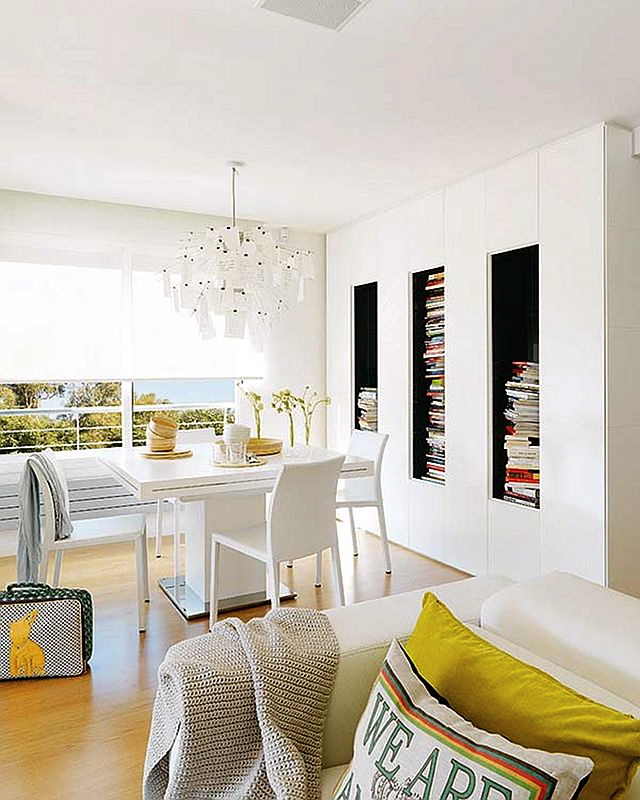 A very bright space with beautiful view. I like how they display their books and magazines in the nooks.
Living Space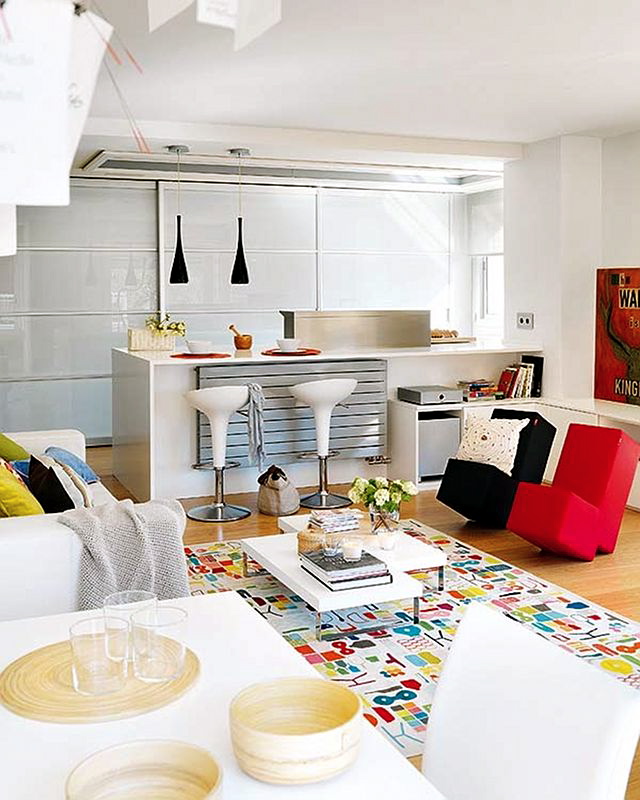 The kitchen is very modern with clean lines and the decor of the space goes perfectly with it.
Black & White
If you see the anterior photo, you don't notice much of the dark cabinets on the left wall and on the island. I like the contrast and I' so curious to know what's that appliance above the oven. Does anyone know? I haven't seen it yet.
Surprise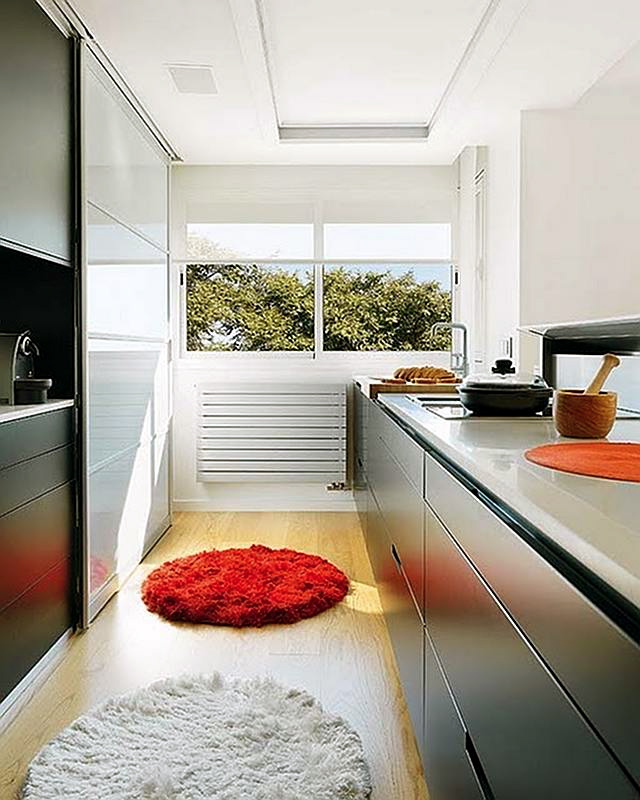 The glass doors can be closed for a more sleek look and be opened when you're using the kitchen. Just perfect.
To the Bedroom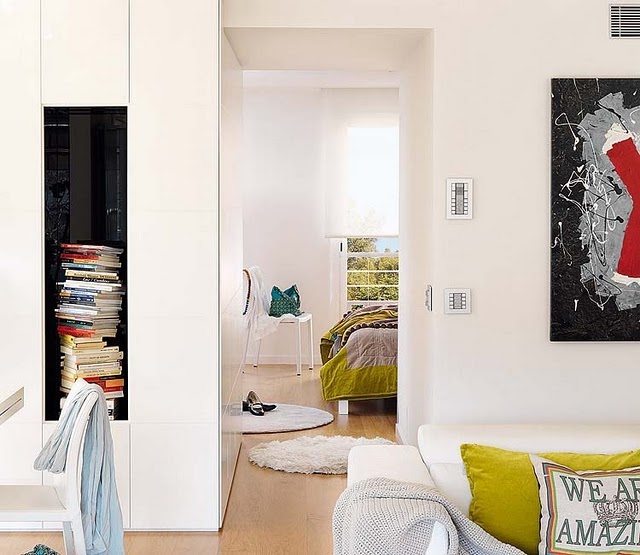 Great flow with the same use of colors.
Master Bedroom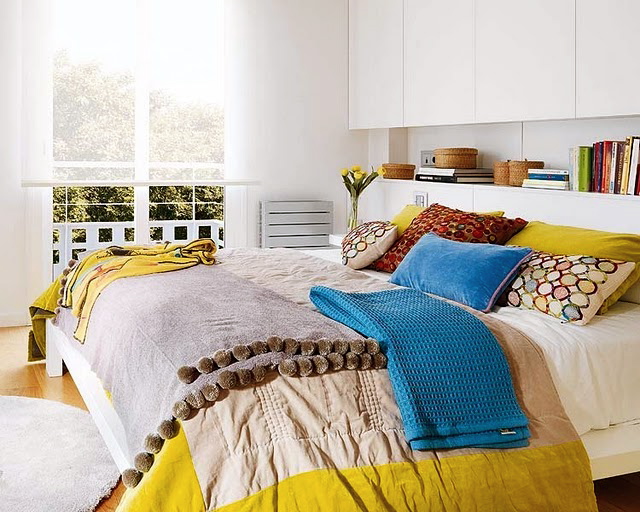 Don't you just love this bedding? I think it's really fresh and sunny! Perfect for spring!
Built-Ins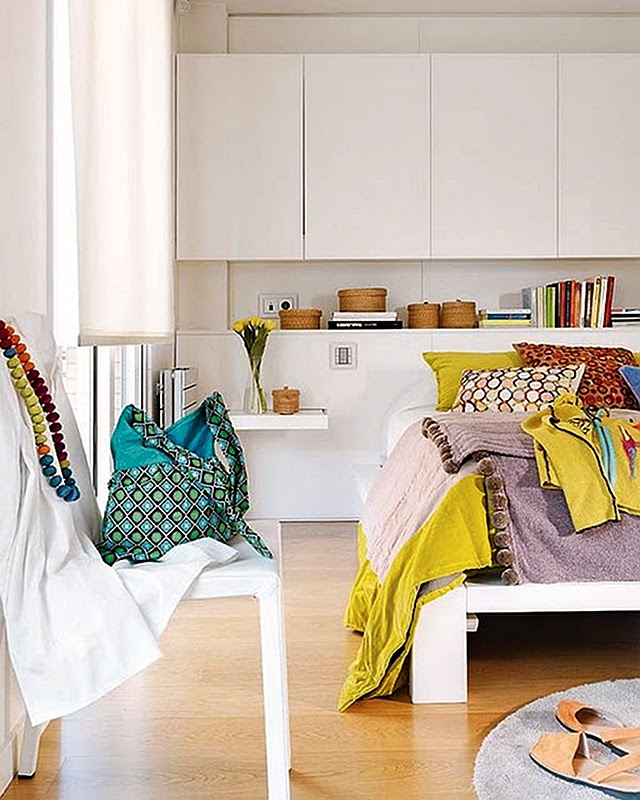 Built-ins are a must for small spaces. Using it horizontally is always a smart way to add more storage leaving space to circulate around the house.
Light or Dark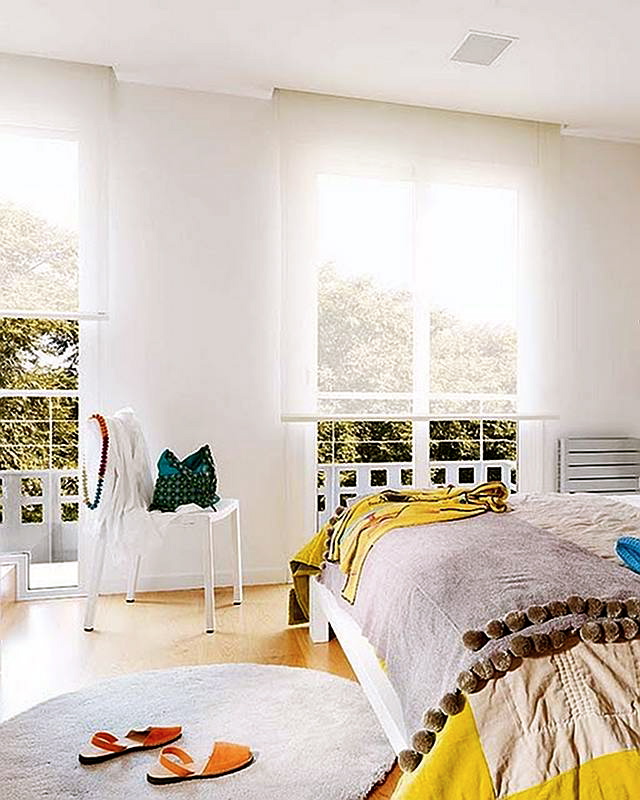 Always consider how much light you like in your bedroom when choosing the window treatments for your bedroom. This one is perfect if you're a morning person, but a nightmare if you like a dark bedroom, especially during the summer.
Just for Moi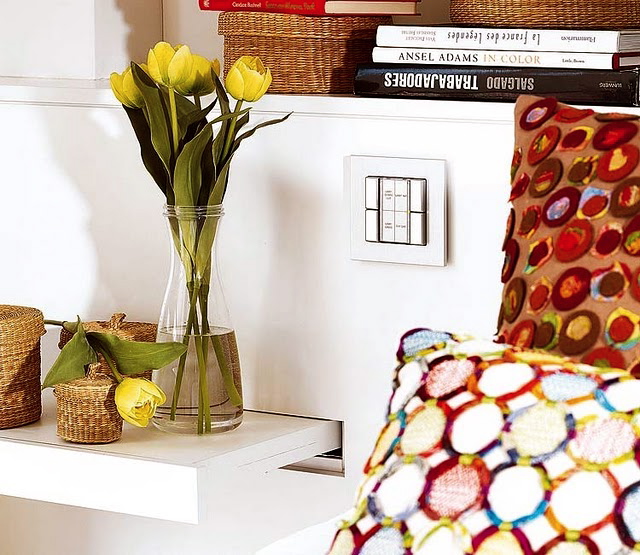 I love having fresh flowers by my bed. It's great to wake up and see something beautiful, just for you. I'm a big believer that we should always bring things that makes us happy inside of our home, make our lives a little bit better and colorful.
Notice the side table is part of the built-in and can "magically" disappear, in case you don't need it. Yet another great idea for a small space.
Master Bathroom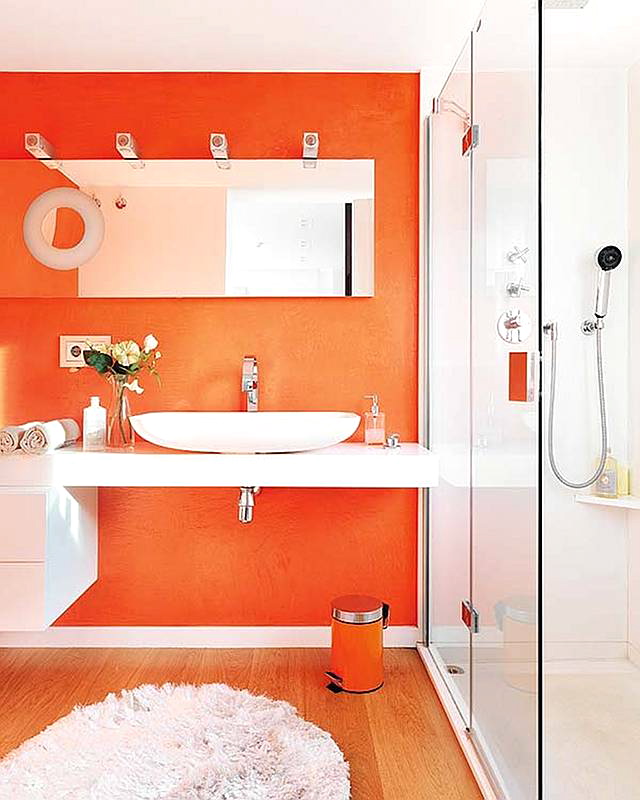 Orange in the bathroom… a perfect color to make you energized when you first wake-up!
Isn't it a happy place? As you know, I love a more traditional style, but this place is full of life and full of interesting ideas for small space. I simply loved it and had to share it with you. I hope you liked it also.
What's your plans for today? Are you having a good week so far? Maybe the colors of this home will brighten your day a little bit more.
Yesterday we went to my doctor and thank God we could her our baby's heartbeat for the very first time. It was so special because my son and my daughter were beside me and looking so curious about their baby brother or sister. We were so happy and I felt even more in love with my children… the THREE of them! 🙂
Have a wonderful day and be safe!
xo
Luciane at HomeBunch.com
I Can Help You with Interior Design: HB's Design Service.
Come Follow me on Twitter: Twitter/HomeBunch
Source: Achados de Decoracao.