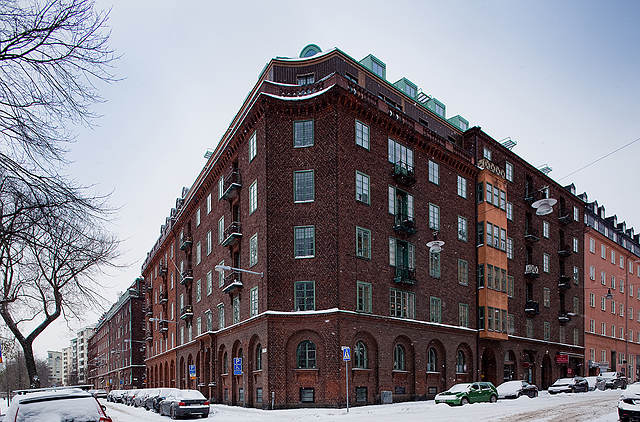 How do you imagine a Swedish home? Usually, a bright minimal space with white walls and beautiful, colorful accessories . I hardly ever see homes in Sweden that are cluttered. This apartment in Sweden is very different from the ones I've posted before because it has a very interesting mix of Swedish elements with some warm colors. It definitely has more texture than we are used to see in that beautiful part of the world and I simply can't get enough of the master bedroom.
I hope you enjoy this one!
Dining Room
I'm loving this gorgeous table and the rattan chairs. The chandelier is fantastic!
Living Room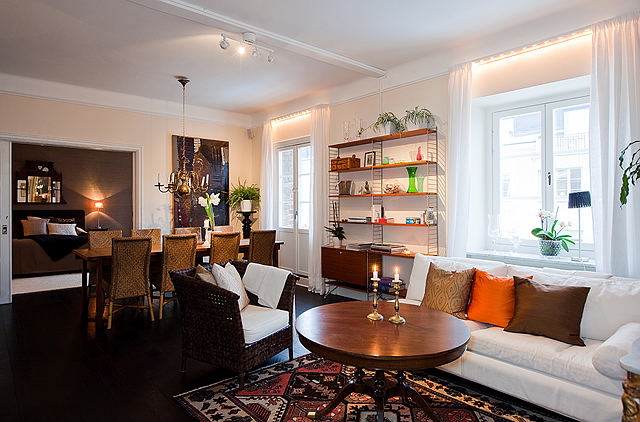 Beautifully appointed. I like the brown and subtle touches of orange.
The Room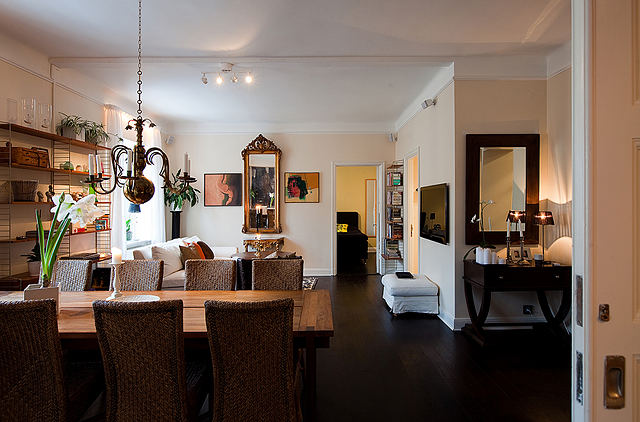 Well divided and well dressed. I love the console table with the mirror.
By the Door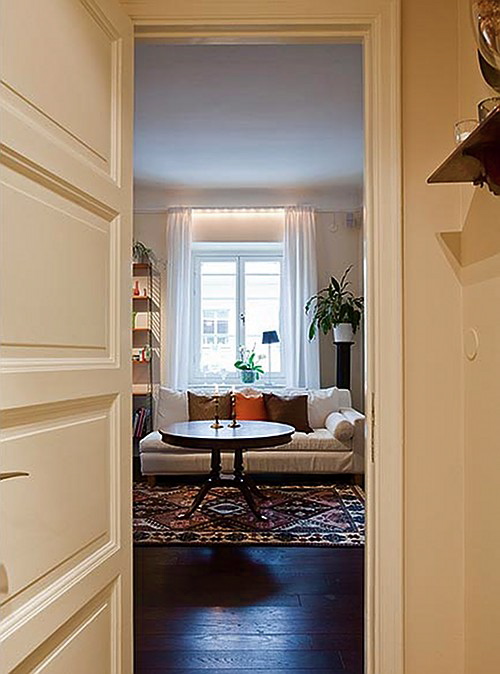 I have a thing for white sofas, but I'm not going to invest in one right now. Actually, I probably never will because even when my kids get big enough to not create a mess everywhere they sit, my husband will still be around. 🙂
Kitchen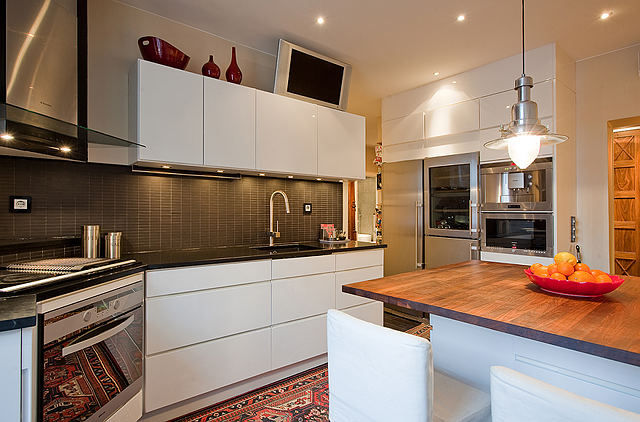 How charming is this kitchen?! I'm loving that pendant.
Window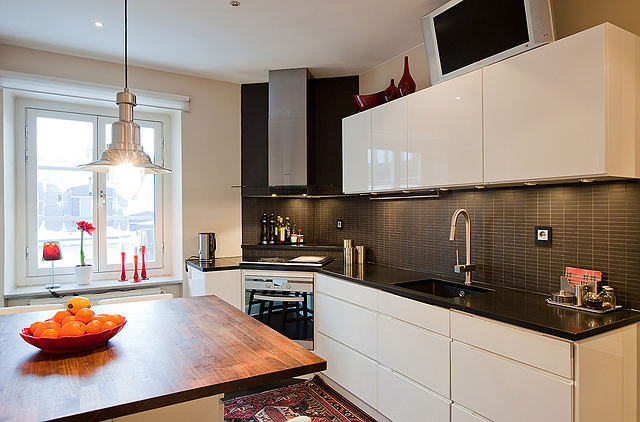 I always like seeing people adding color with accessories. Look at the window, how adorable is that?
Wallpaper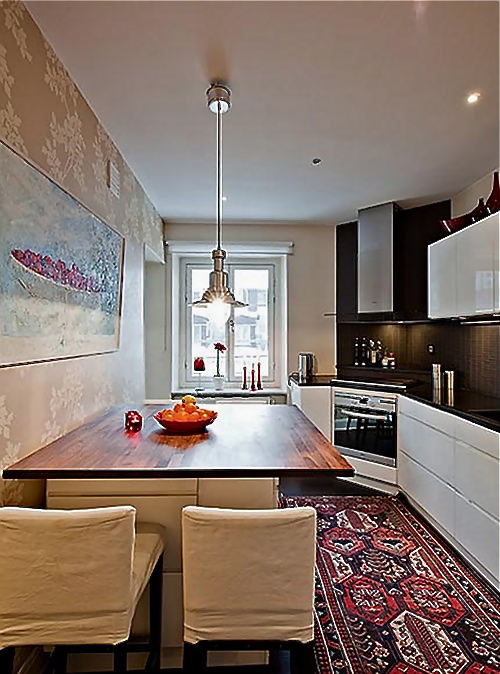 Nice wallpaper and rug. I also like the artwork.
Master Bedroom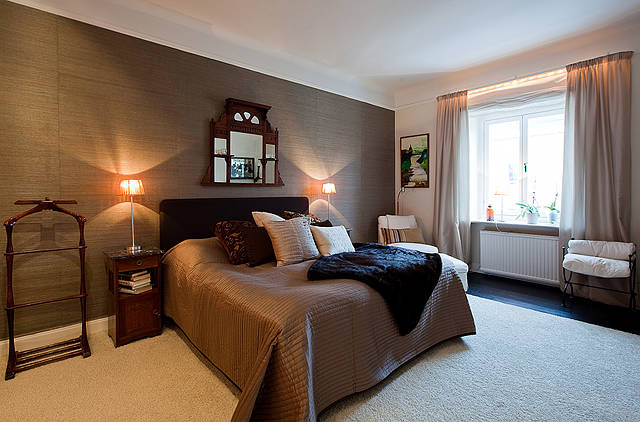 This is one of my favorite places in this apartment. This master feels elegant and really welcoming.
Closet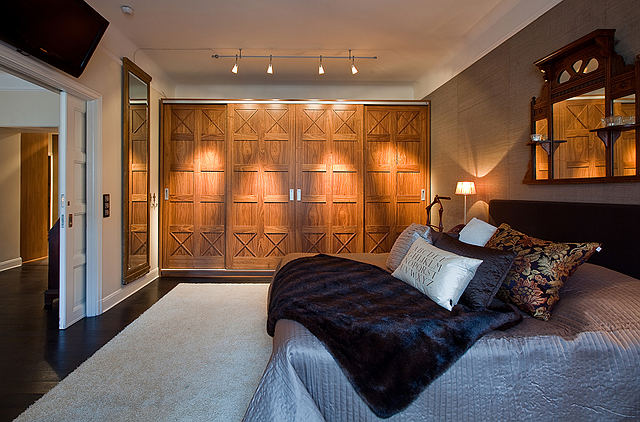 Very charming closet doors. This is simply beautiful!
Fireplace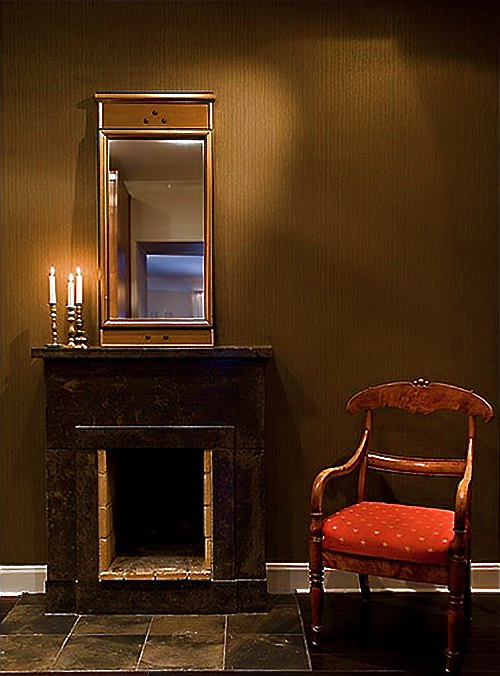 A quiet spot to curl-up with a book.
Master Bathroom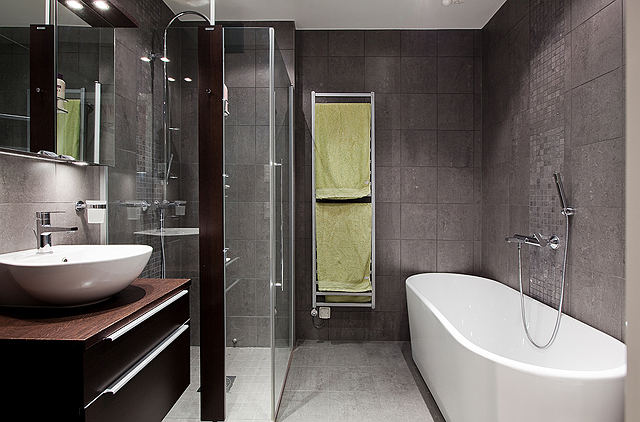 A great usage of the space. Gorgeous tub!
Funky & Fun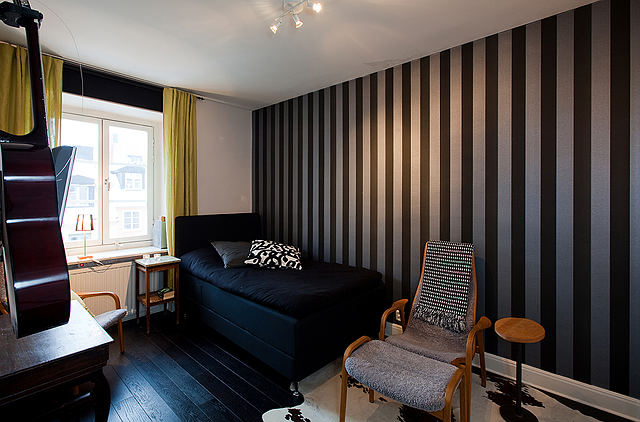 I like how fun this guest bedroom looks but I'd change the position of the bed.
Guest Bathroom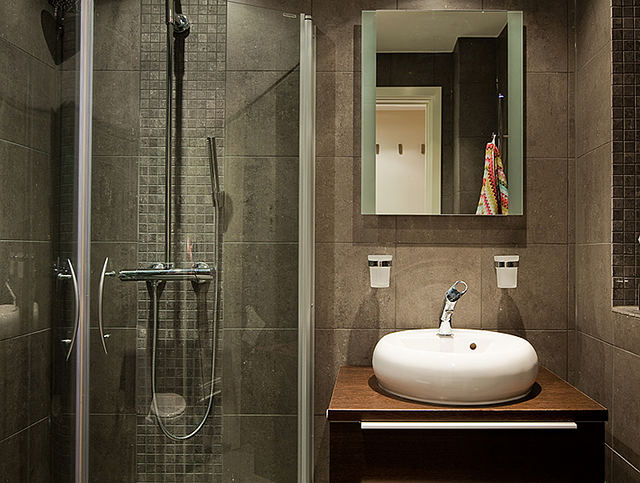 Compact but very well done.
View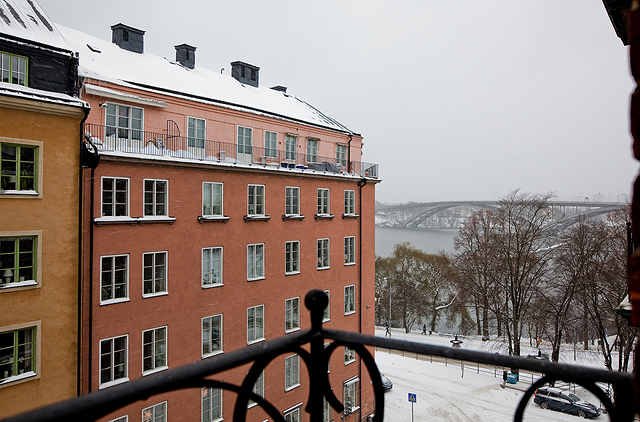 Nice view of the bridge and water.
I really enjoyed seeing this warm and welcoming apartment in Sweden. I think it's full of charm and character. I hope you enjoyed too.
Thank you so much for being here and for leaving a comment telling me how you're doing today. It's always fantastic hearing from you! And thank you to all of you that are always sending me emails or leaving comments asking how I'm feeling. I'm doing really well, but feeling tired still. I'm growing, people! And it's being a wonderful experience once again. 🙂
Have a peaceful day!
xo
Luciane at HomeBunch.com
Come Follow me on Twitter: Twitter/HomeBunch
Source: Skeppsholmen.