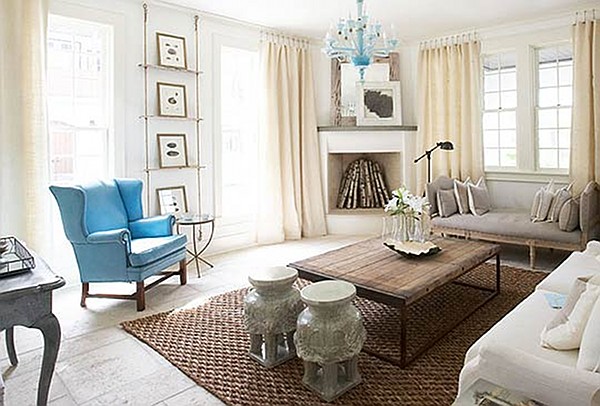 Featured on Traditional Home magazine, this is the very appealing Alys Beach Designer Showhouse designed by the very talented Tallahassee architecture firm Huffman Tarmey Architecture. The house is a new construction and has 3,456-square foot, four bedrooms, three and a half baths and endless charm in every single room.
I know I usually post small and sweet cottages on our "Cottage of the Week", but I couldn't let this chic beach house pass without sharing it with you.
I hope you really enjoy this one!
Cotton Candy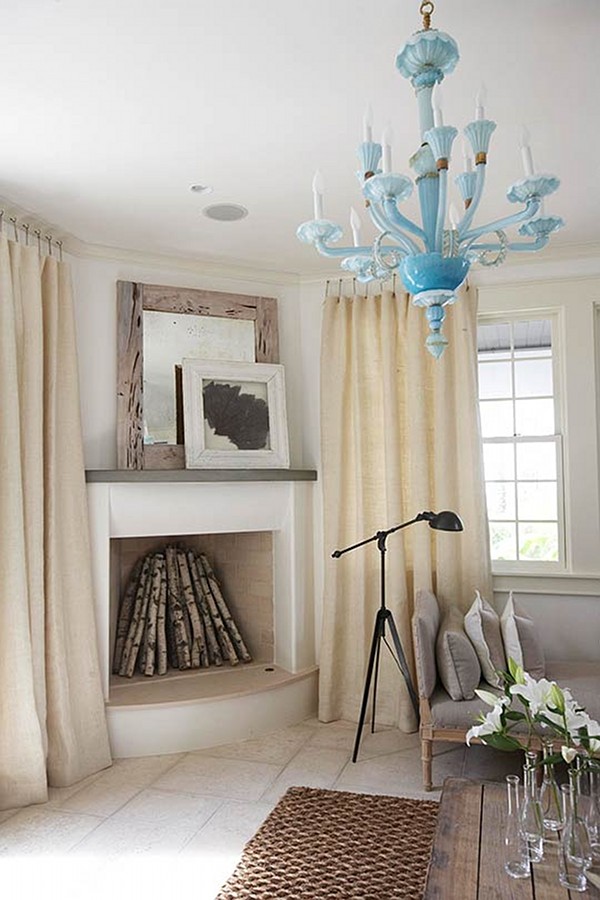 Oh, aren't you already loving this place?
Chandelier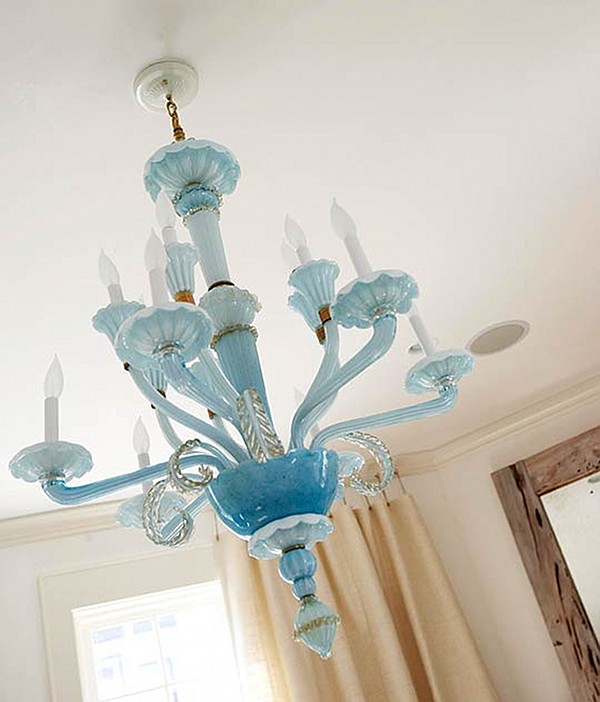 A blue Venetian glass chandelier complements the vintage baby-blue chair situated in the same space (can be seen two pics up).
Living Room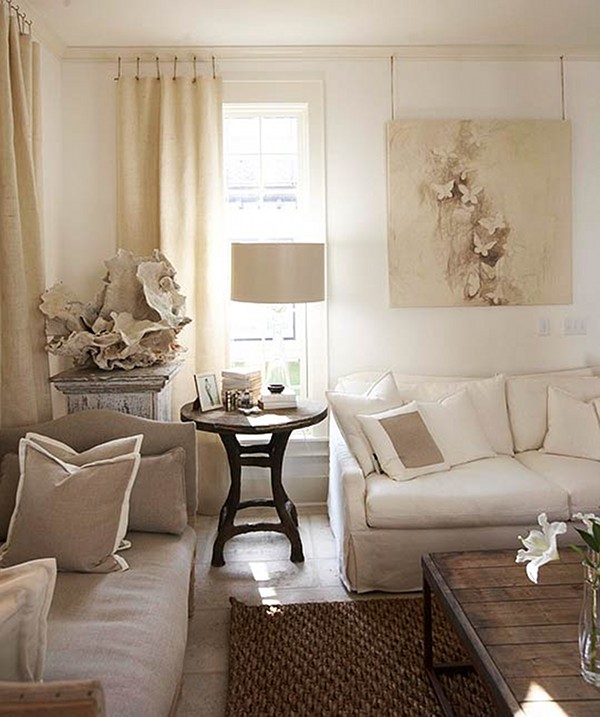 An antique daybed and elegant linen sofa provide comfortable seating.
Adding Beauty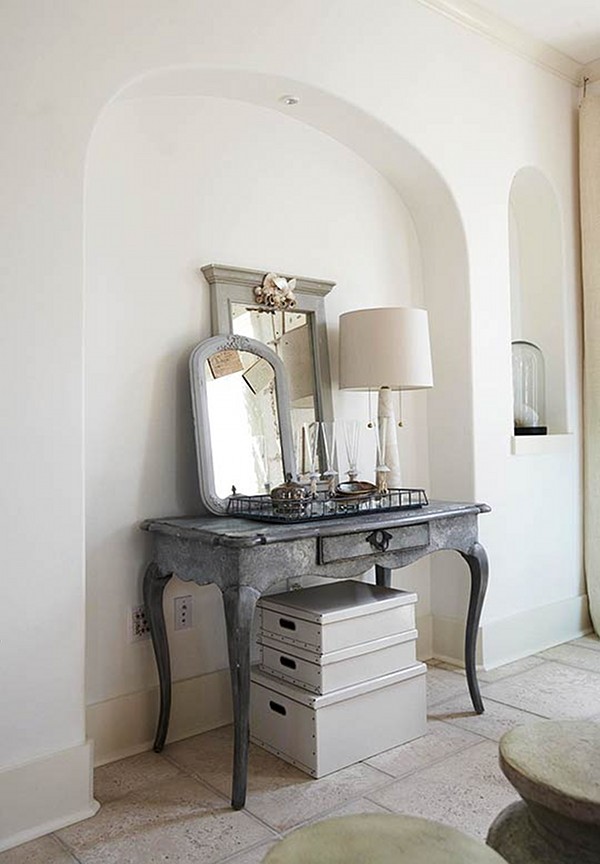 The alcove in the living room is the perfect place for this table with a weathered grey finish.
Dining Room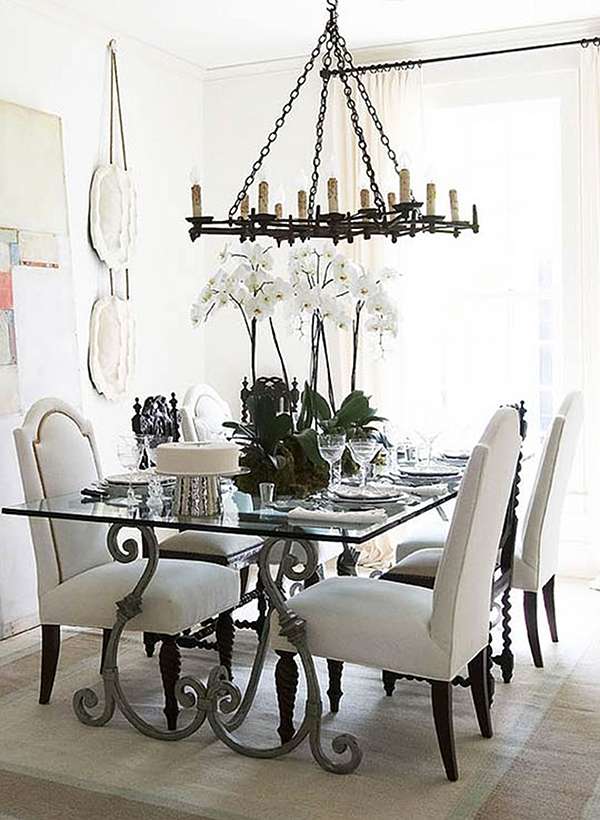 I'm never a huge fan of glass tables — I find them a bit too cold — but the one here looks pretty good.
Drapes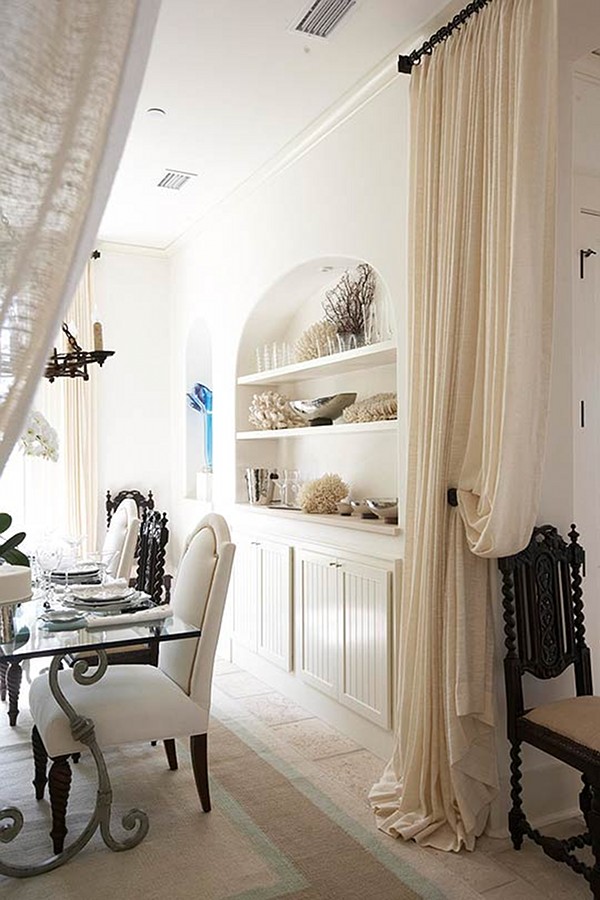 Linen draperies were used to create visual interest and separation between the open kitchen and dining room.
China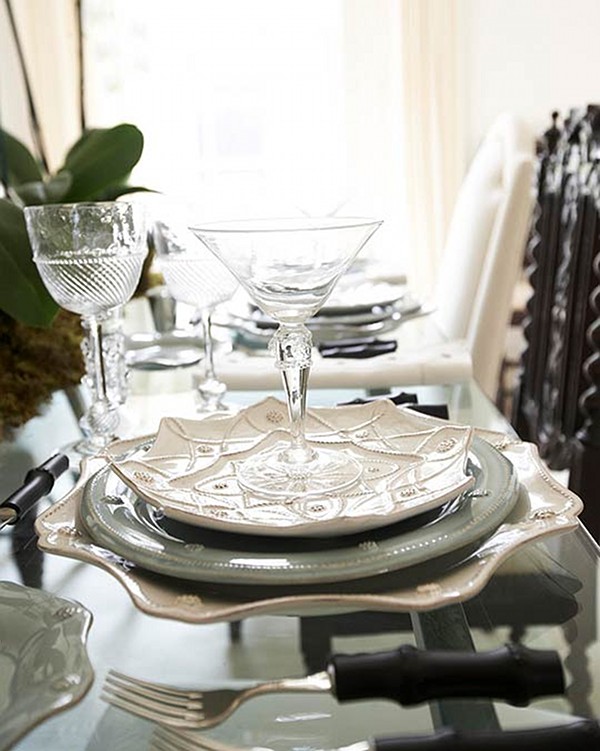 A beautiful table setting is also a nice touch.
Kitchen
The blue backsplash and mat reminds you you're by the water.
Eating Area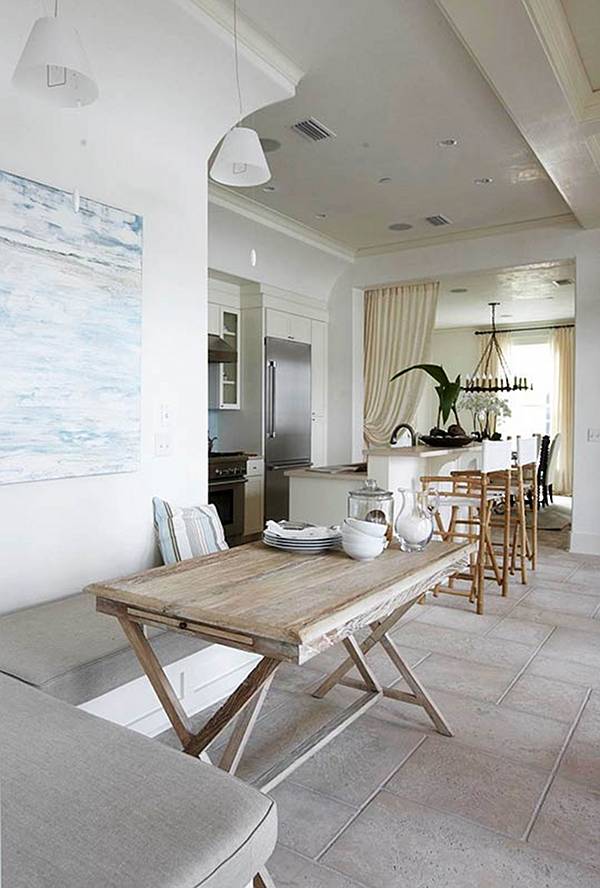 Gorgeous limed oak table.
Old & New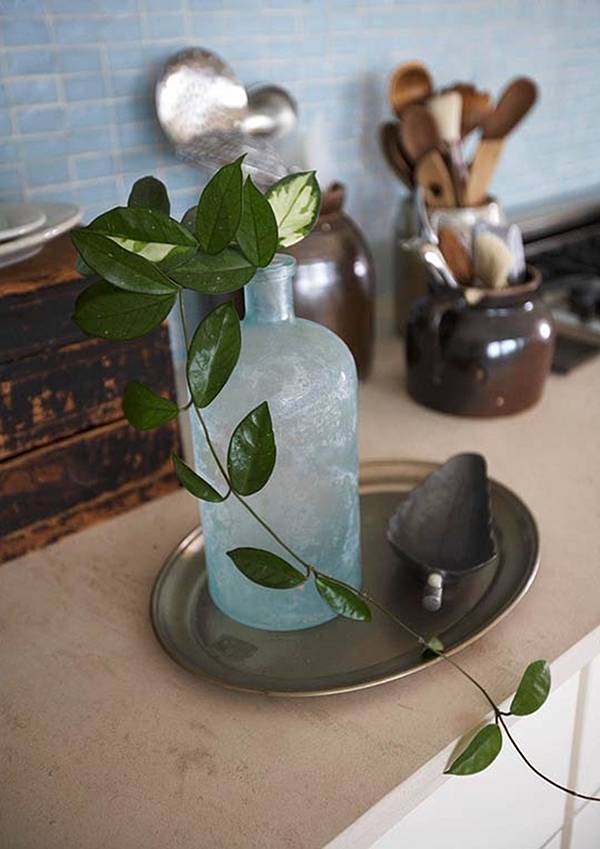 This worn glass bottle accentuates the blend of old and new used in the kitchen.
She Sells Sea Shells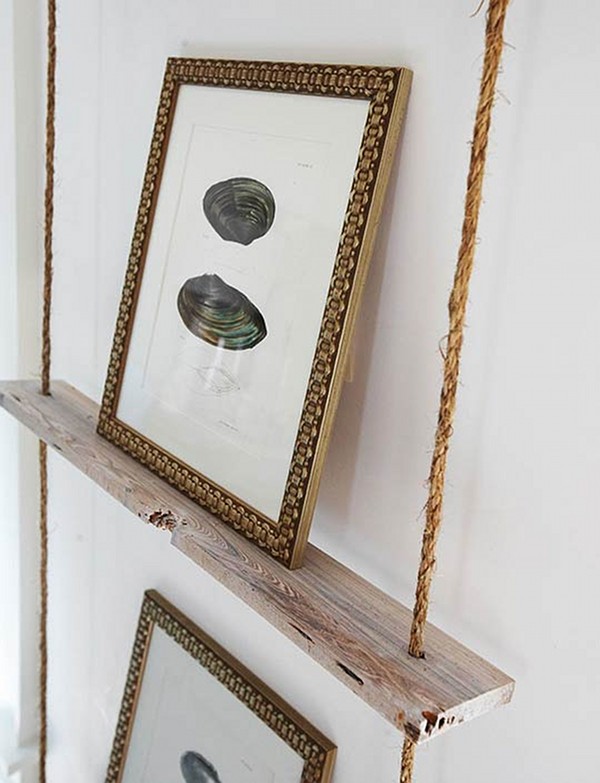 The hanging shelves were custom-designed.
Tracery Interiors Master Bedroom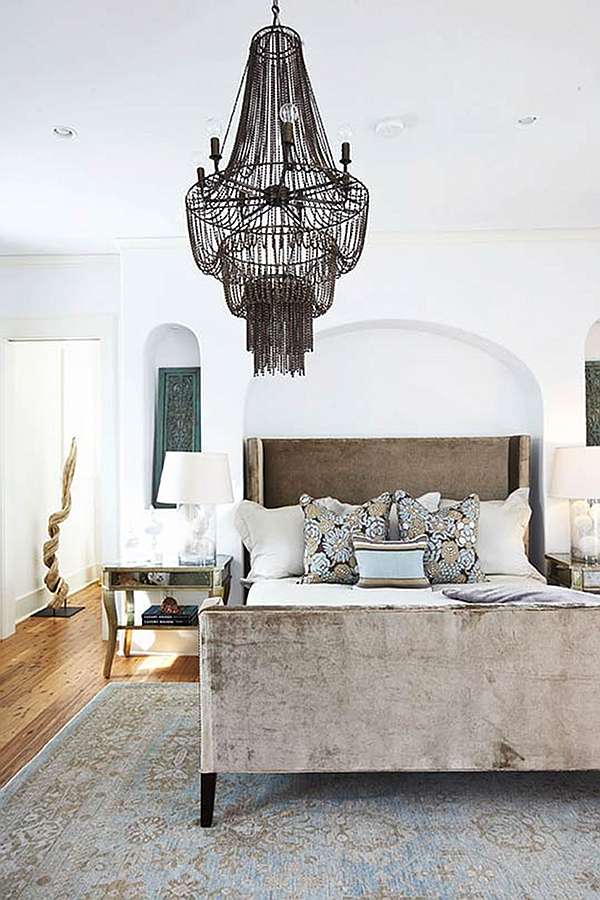 The gorgeous bed was upholstered in a taupe cotton velvet and the chandelier is the main focal point.
Comfort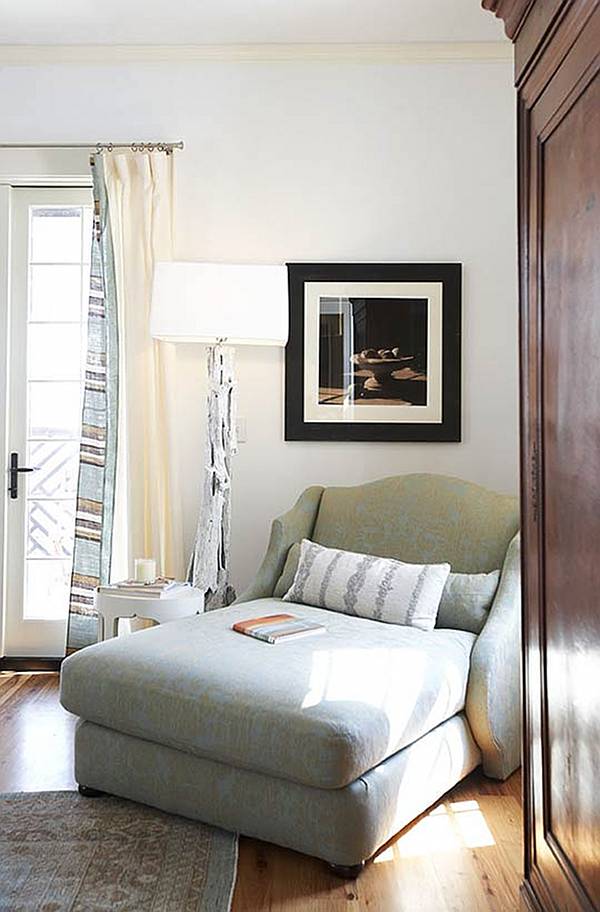 A comfy chaise is always a great thing to have in any bedroom.
Master Bathroom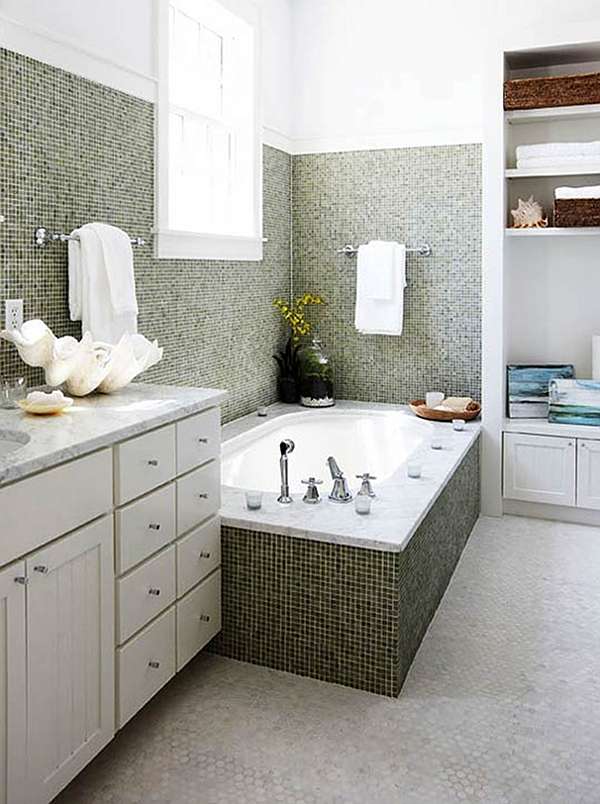 Modern.
Study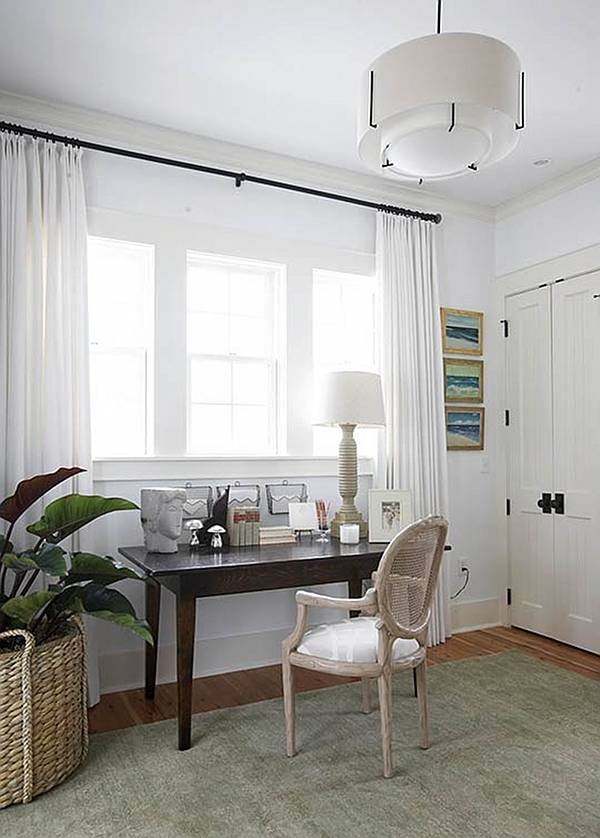 From blue to green. Here, the designer chose to add some light sea-foam green with this rug.
Sweet Guest Bedroom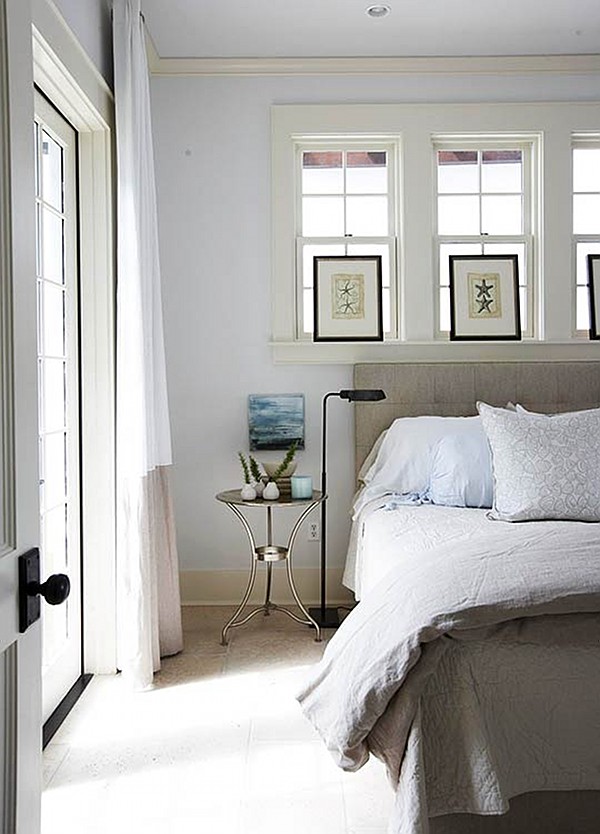 Wouldn't you love to be a guest in this house?
All Aboard Guest Bedroom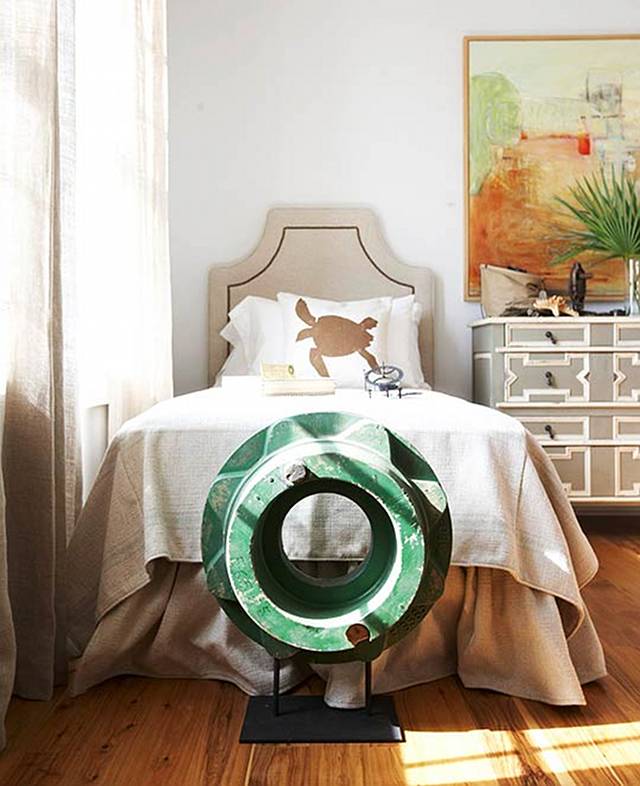 Interesting touch: An antique train well used as a sculpture.
What are you thoughts about this chic beach house? Do you prefer little and sweet cottages or you prefer more sophisticated beach houses?
Wishing you a great day and I hope to see you back here tomorrow.
xo
Luciane at HomeBunch.com
Hot Summer Prices! Get My Help with Interior Design: HB's Design Service.
Come Follow me on Twitter: Twitter/HomeBunch
Source: Traditional Home magazine.