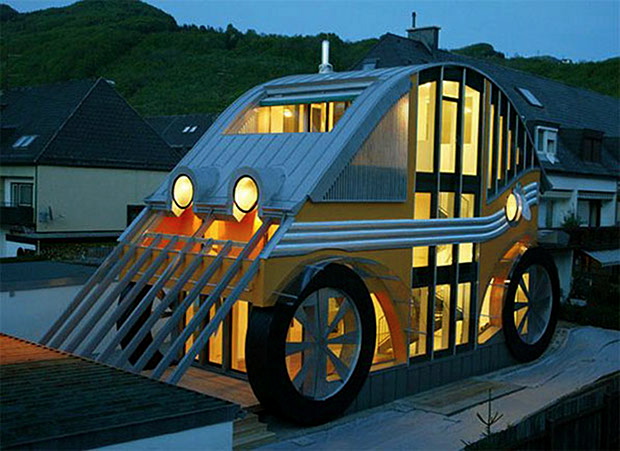 It's Friday everyone! Let's laugh a little with Cool or Fool?
Do you feel so passionate about something that you wish you could be in it at all times? Well, maybe this talented architect Markus Voglreiter loves cars so much that he decided to live in an "auto house". Situated in Gnigl near Salzburg, Austria, this house took some courage to built. It was originally a 70's style house and was, structurally speaking, totally transformed into a house car. This may not be for everyone, but it's the dream for this architect and his family.
Now, I'm here just wondering what the neighbors think about this house… What do you say? Cool or Fool?
Living Room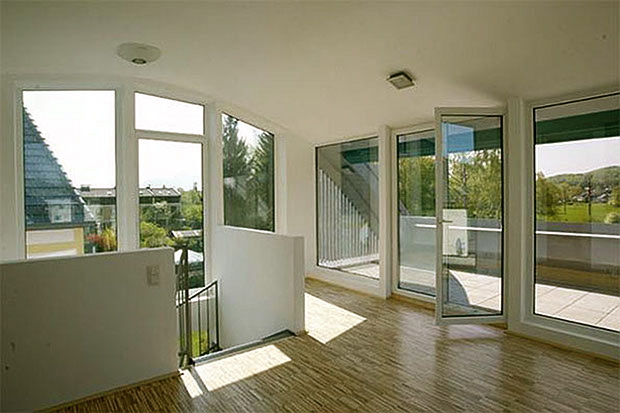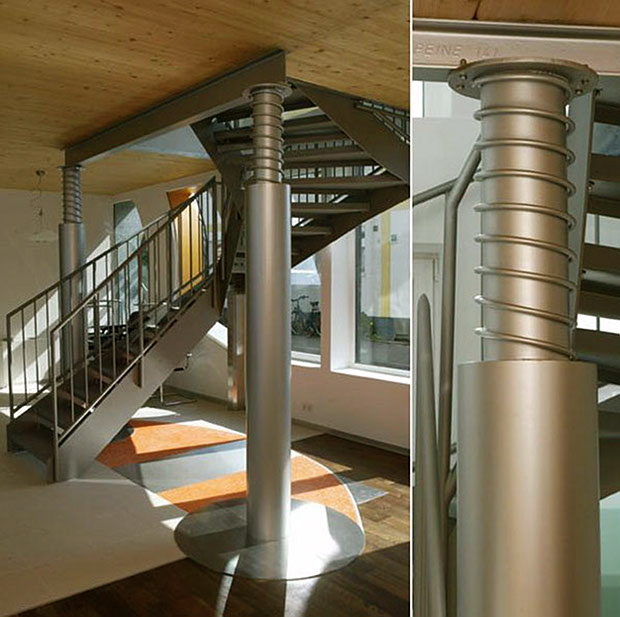 Suspension? Well… Not to worry with earthquakes.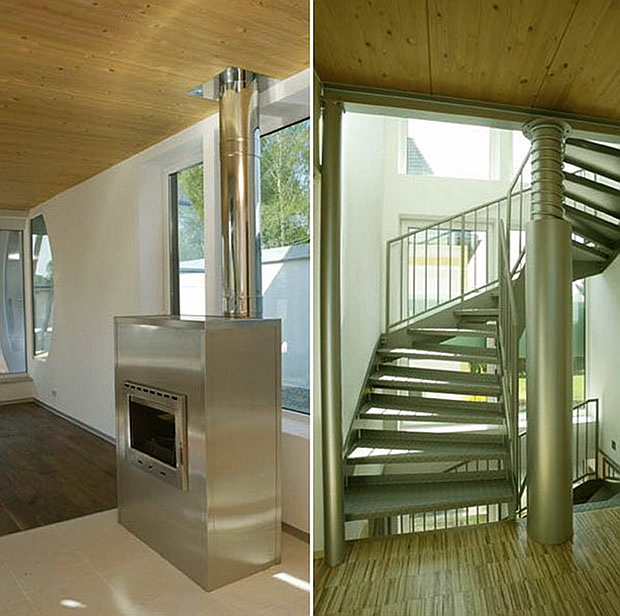 Fasten your seatbelt, everyone!
Bathroom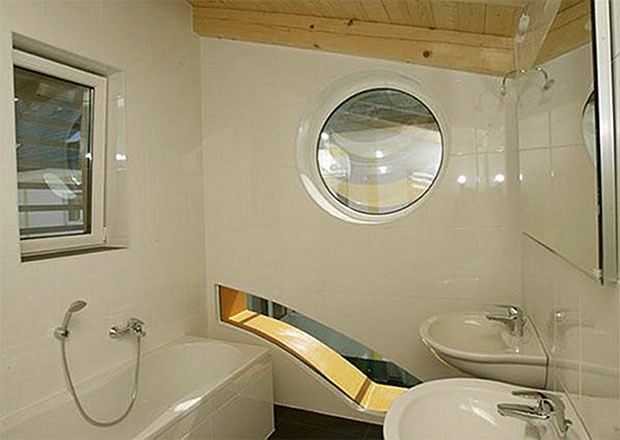 So, who do you call if you have a problem with the pipe? A mechanic?
I must say that I admire this architect, but what do you think? Building and living in a house that looks like a car in a normal neighborhood is Cool or Fool?*
Would be okay having the "auto house" as your neighbor? 😉
Have a fantastic weekend, and maybe feel inspired by this architect that had a dream and made it reality, regardless of anything.
See you back here on Monday!
By the way, I simply love the fact that tomorrow I will not have to wake up at 6 am! 🙂 Gotta Love Fridays! 🙂
Just a thought: "My story will be of success, not failure."
xo
Luciane at HomeBunch.com
Come Follow me on Twitter: Twitter/HomeBunch
* "Cool or Fool" happens every Friday. I've started this section where I post "different" and controversial things that I know some of you will love and others will not. The point is to tell us what you really think, regardless of anything. It's a space where you speak your mind and analyze what you see. Have fun with it and laugh along the way!