Beyoncé and Jay-Z are having a baby and I'm pretty sure you already knew this, right? I feel happy for them, actually I feel happy for anyone that are expecting because I know how great that feels. But trust me, I have no interest to discuss celebrities' private life, what's happening with them because it's just something that doesn't really interest me. But what really got my attention and made me want to make a "cool or fool" about it was the fact that Kelly Rowland, the former Destiny's Child singer, just bought a very extravagant shower gift for her friend Beyoncé, a $7,000 glittering mini bathtub covered in thousands of pink Swarovski crystals.
I wonder if this is something you guys think is cool or fool. Would you pay that kind of money for a baby bath? Oh, don't they know babies grow so fast that by the time the baby enjoys the sparkly bathtub he/she will be too big to fit in it? Or do you think that if you have that much of money you should buy only the "best" ignoring if it's too much and even a bit ridiculous?
Take a look at the mini bathtub!
Baby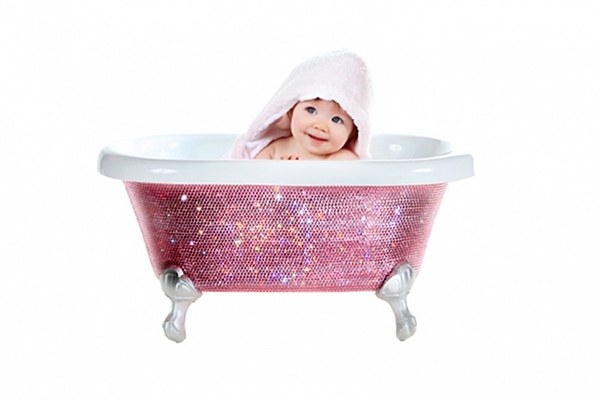 Precious!
Puppies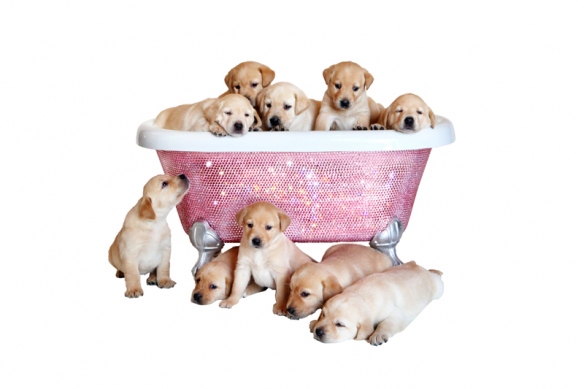 They also can take a bath here!
More Ideas?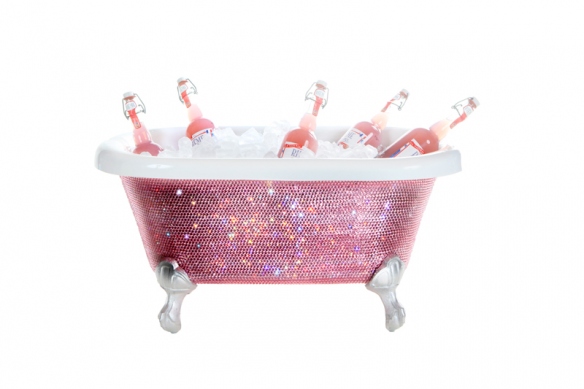 Really? Well, they want to make sure to convince you that it's worth it to spend that much money.
Loved the idea and want it for you? You can buy an adult Swarovski clawfoot bathtub for $45,000! Beyoncé's baby bathtub sounds like a bargain now, huh?
Can't wait to know what you guys think of this one? Is it Cool or Fool to spend $7,000 on a baby bathtub???
How are you guys are doing today? We're spending some great time lately. My husband is just finishing building an ice rink for the kids and I feel so proud of him! I can't believe he did it so well and it makes me happy to know he's doing this so he can spend lots of fun time outdoors with our kids.
I hope you guys enjoy your weekend and have a great time with the important people in your life. I'll be doing the same here!
xo
Luciane at HomeBunch.com
Get My Help with Interior Design: HB's Design Service.
Come Follow me on Twitter: Twitter/HomeBunch
Source: Jezebel, Monika Inc.
* "Cool or Fool" happens every Friday. I've started this section where I post "different" and controversial things that I know some of you will love and others will not. The point is to tell us what you really think, regardless of anything. It's a space where you speak your mind and analyze what you see. Have fun with it and laugh along the way!