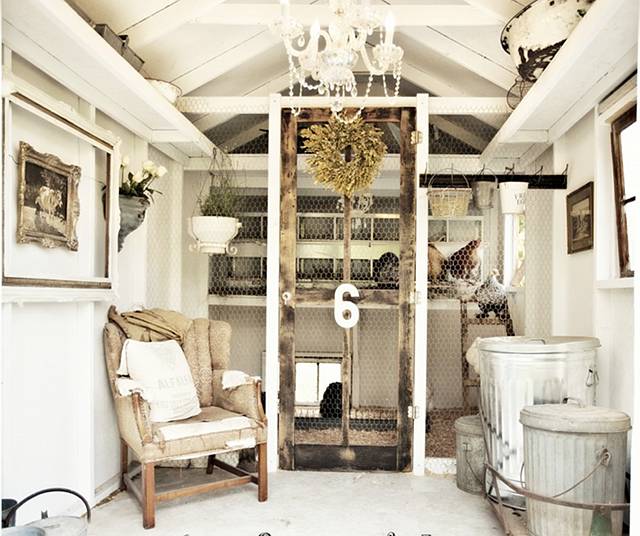 Not in a million years would I imagine preparing a post about a chicken coop. Yes, a chicken coop! Did you really look at the picture above? If you don't pay much attention, you probably will miss the chickens and just look at the decor and maybe even imagine it to be a shabby chic room. Well, in that case, you may call it "shabby chic coop", if you must.
The ultimate chicken coop has everything a chicken could wish for, even a chandelier, and yes, you're allowed to laugh now! I'm not kidding you. I was laughing also when I saw this place. Please, don't get me wrong, I was laughing because I could imagine my grandfather's face if he saw this. My grandpa always had farms and we had animals like cows, horses and chickens. If he saw this, his jaw probably would drop, just like mine did.
Photographer Tiffany Kirchner Dixon, aka blogger The Fancy Farmgirl, built this coop just outside Seattle and I'm sure she's very proud of it. She has been collecting farm decor for years and she found this would be the perfect place to display all of her lovely things, including the chickens, of course. Why a chandelier in a coop? Well, she has made a goal of having a chandelier in every room of her house, so why not use one inside the coop, too?
Now it's your turn to tell me what you think of having a chic chicken coop like this one! Is it Cool or Fool? (And I still can't believe I'm posting about a chicken coop!!!) 🙂
Cock A Doodle Doo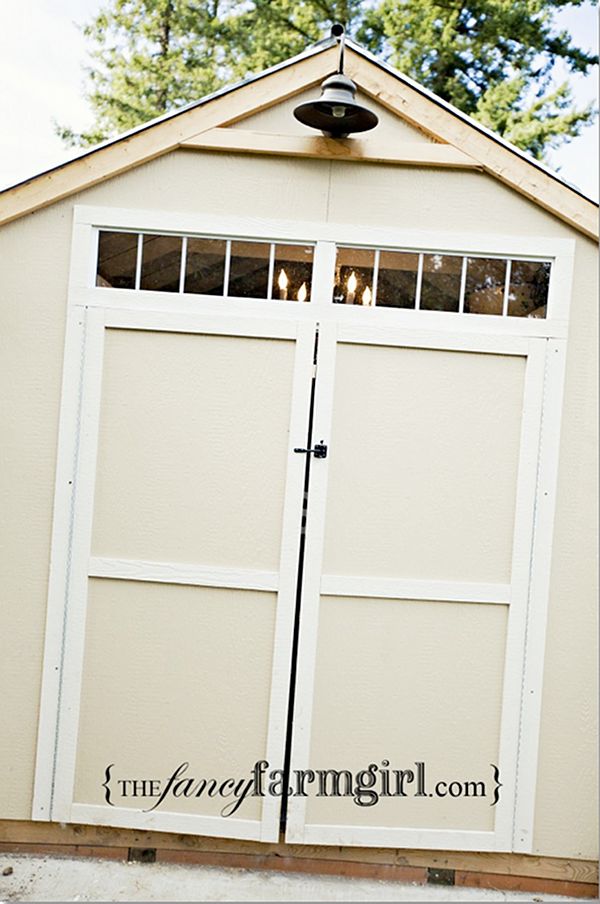 Not too shabby, huh?
Open the Doors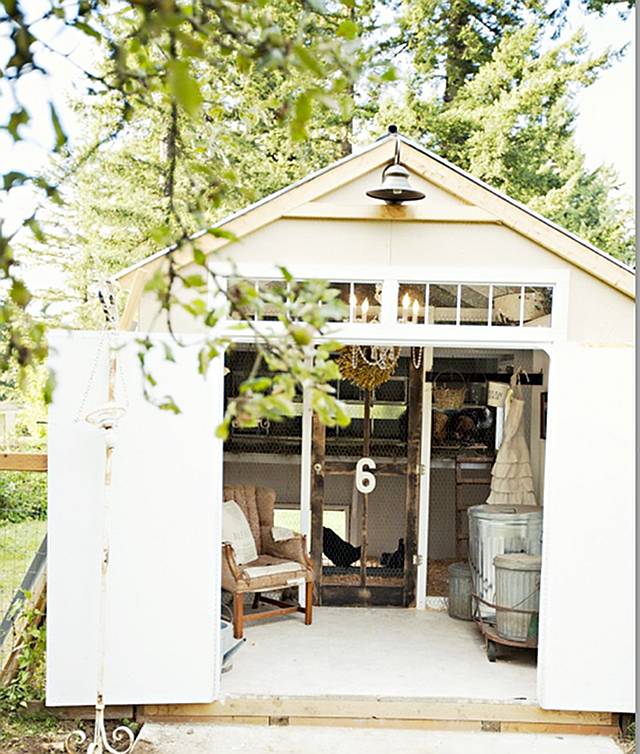 Take the chickens out and give me this space so I can use it as an outdoor office!
Chandelier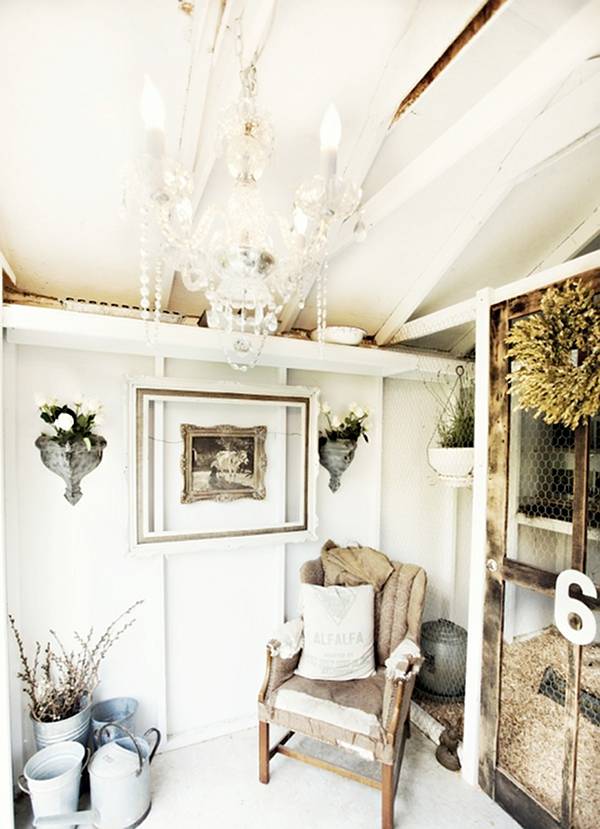 Everything looks so beautiful. I can't believe this place! She's definitely very talented.
Spoiled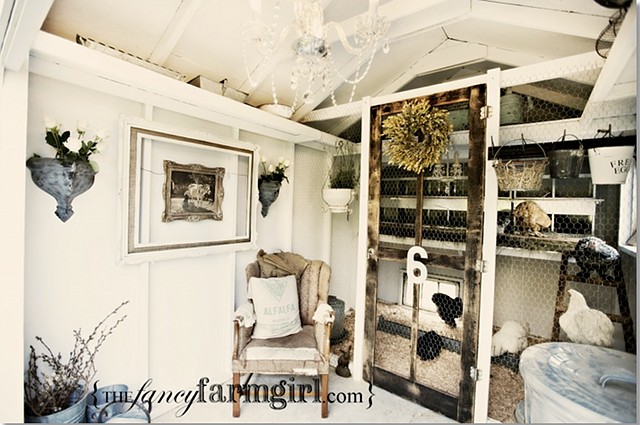 Aren't these chickens the luckiest chickens in the world? All they're missing is a TV!
The Cow Says…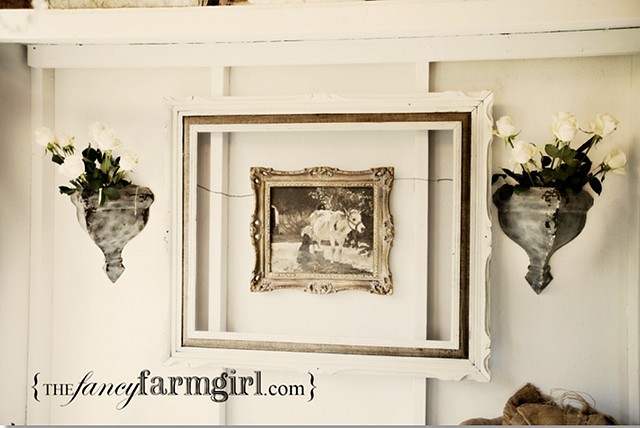 Yes! This coop even has art! Do you think the roses are real?
In Style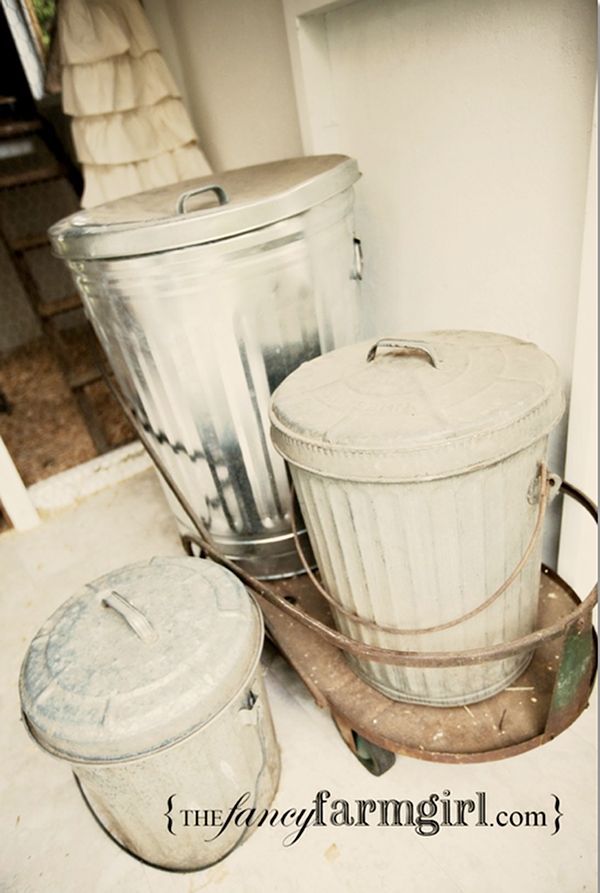 Let's keep everything in style around here.
Chic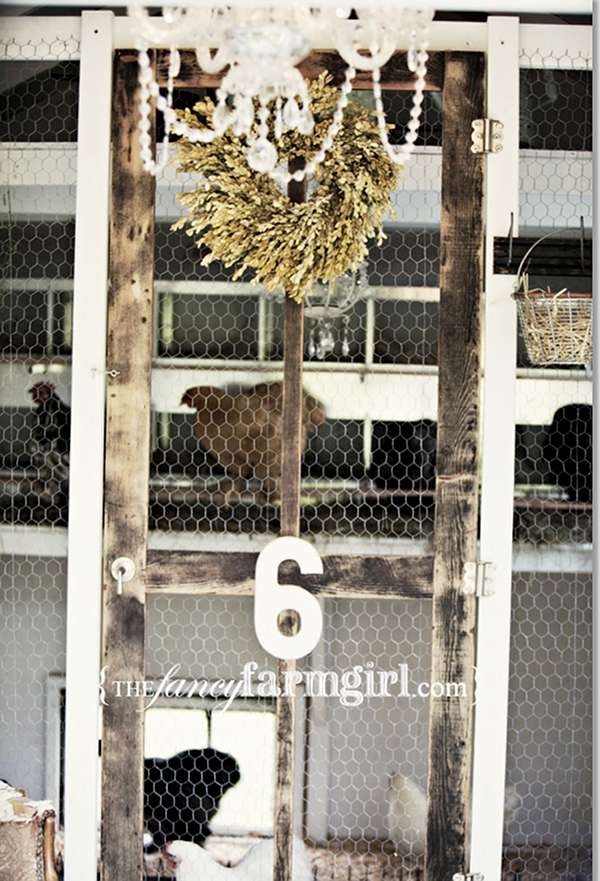 A chandelier and a welcoming wreath.
Friend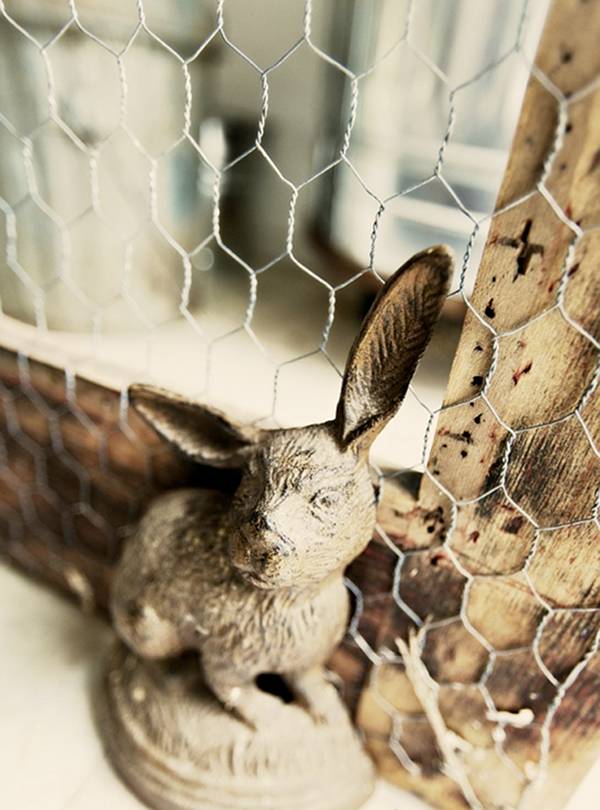 A little bunny adds company to the chickens.
Six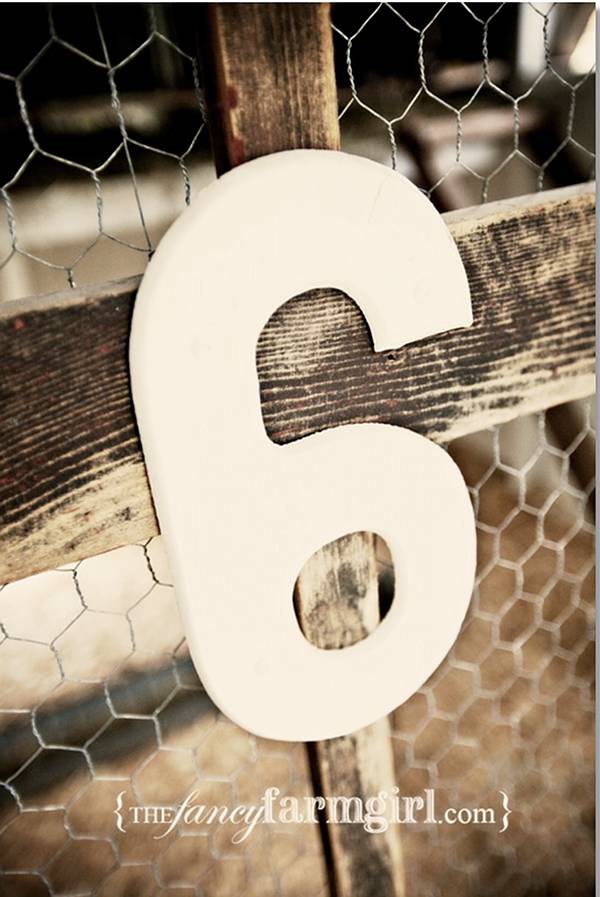 The owner collected many things displayed here from flea markets.
Yes, Please!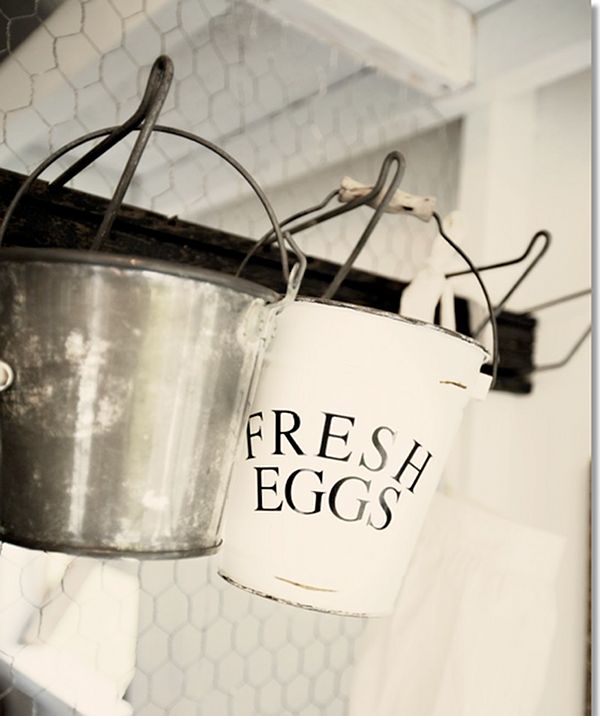 The chickens pay the "rental fee" with fresh eggs. I like that!
Strike a Pose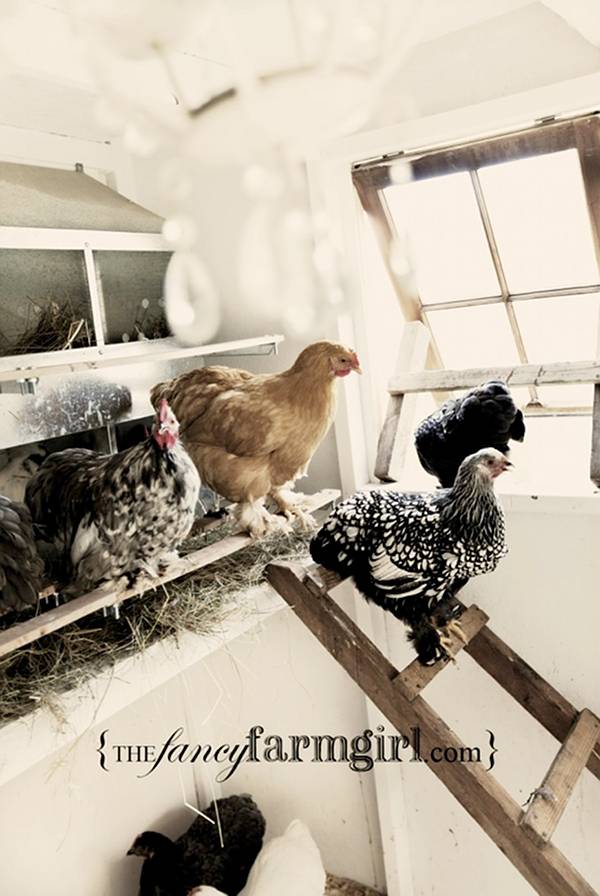 The "celebrity" chickens.
My World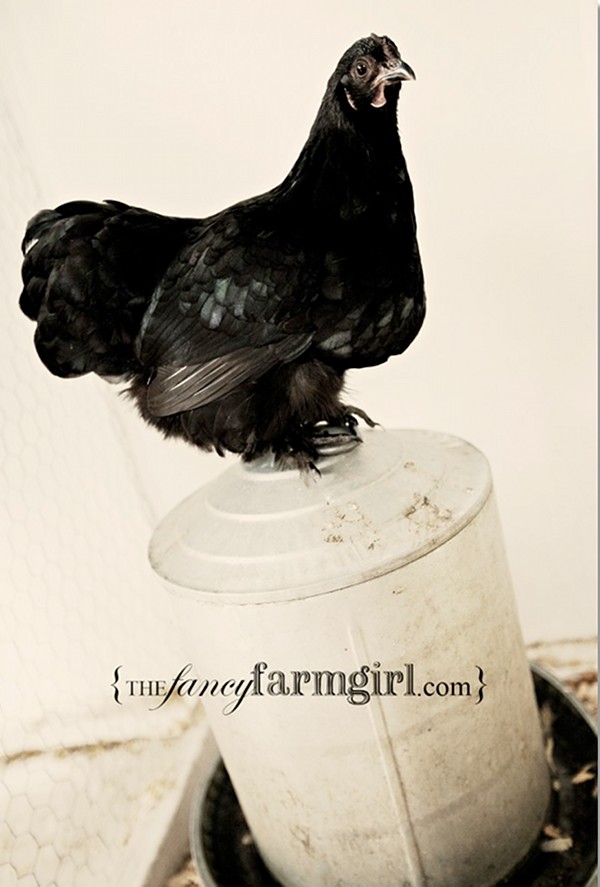 … and the chicken says: "Yes, I'm a little confused, as you can tell by my face. Am I alive? I'm not sure. I think this is heaven!"
Story Time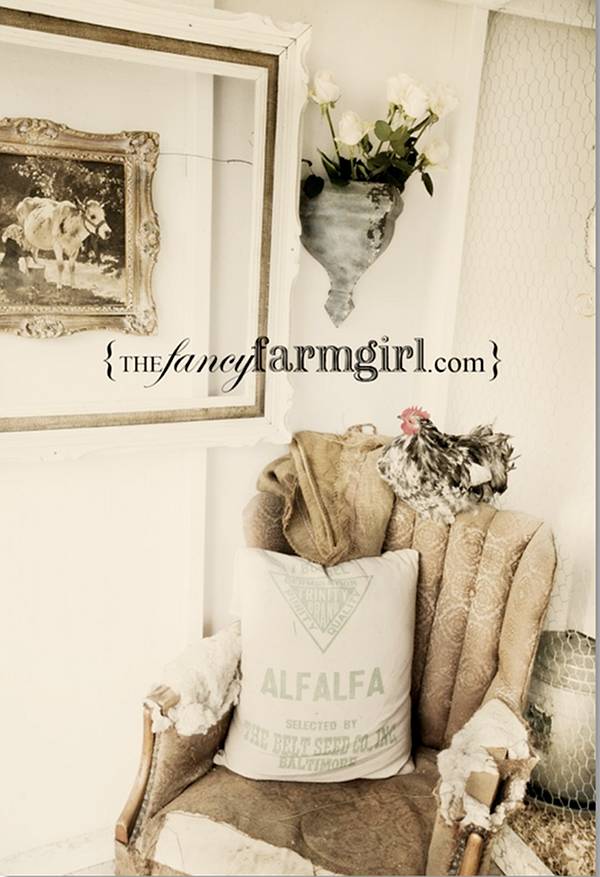 This is a great chair to sit on and read a story to the chickens before bedtime, or what about singing "Old MacDonald"?
The Crib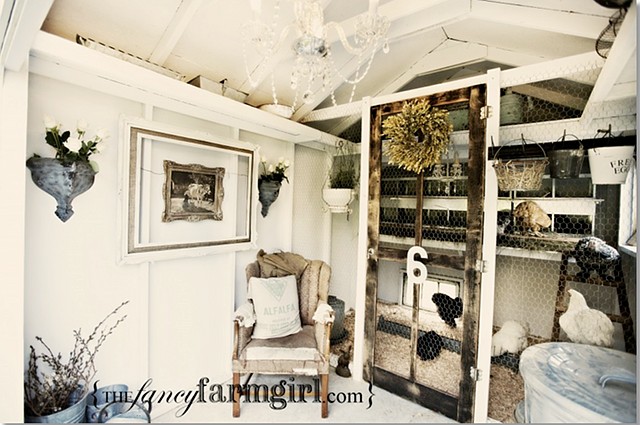 Fancy chickens!
Source: Curbed, Photos by Tiffany Kirchner Dixon/The Fancy Farmgirl.
Jokes apart, I really think she did an amazing job with this coop. I would never have imagined a coop this good! Not even in my dreams. Actually, I'd wake up laughing if I ever dreamed with a coop like this one. She should make of it a "Hotel Coop", only for spoiled (and lucky) chickens. I see success!
What are your plans for this weekend? What about starting a coop? Ok, I'm joking! I have no plans so far, but I know we will be out and about. I usually like to do something fun with the kids during the weekends, especially now that the weekdays are always so busy and we almost don't have time to do anything. Last weekend we went to the zoo. It was really fun and the kids had an amazing time.
Anyways, I just want to wish you all a fantastic weekend, full of laughter and fun! Remember to be positive and share a smile to the ones that cross your way. Life is always about that: the more great things you give, the more blessings you'll receive!
xo
Luciane at HomeBunch.com
Get My Help with Interior Design: HB's Design Service.
Come Follow me on Twitter: Twitter/HomeBunch
* "Cool or Fool" happens every Friday. I've started this section where I post "different" and controversial things that I know some of you will love and others will not. The point is to tell us what you really think, regardless of anything. It's a space where you speak your mind and analyze what you see. Have fun with it and laugh along the way!