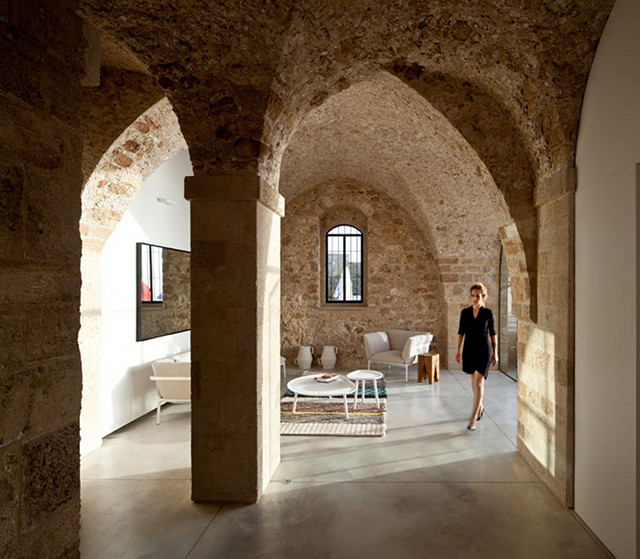 If you just take a look at these pictures and see the architectural beauty of this historic residential flat in Jaffa, Tel Aviv,Israel, I'm sure you'll say this place is "cool" and I'll agree with you. The architecture and the views of this place are out-of-this-world cool! I fell in love with this place the moment I saw it, but at the same time the very minimalist decor got me thinking: Should we mix historic with ultra contemporary elements? I know we see this often in the world of design and I'm a believer there's no such thing as onlyone right form to design any kind of style. Therefore, I wonder what most of you think about this mix.
The flat was designed by Israeli based Pitsou Kedem Architects. The 100 square metre (1,076.4 square feet) residential flat which overlooks the majestic splendor of the Mediterranean Sea is very unique not only for its location but also for the structure itself.
Please take a good look on these pictures and tell me if you think the minimalist interiors look "Cool or Fool" in this place. I'd love to know your opinion on this.
The Table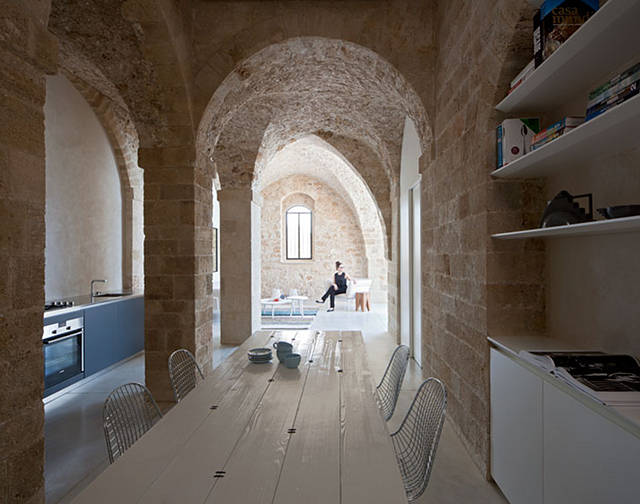 I think this table is a beautiful piece and the chairs look great, but I wonder how comfortable they actually are.
Love At First Sight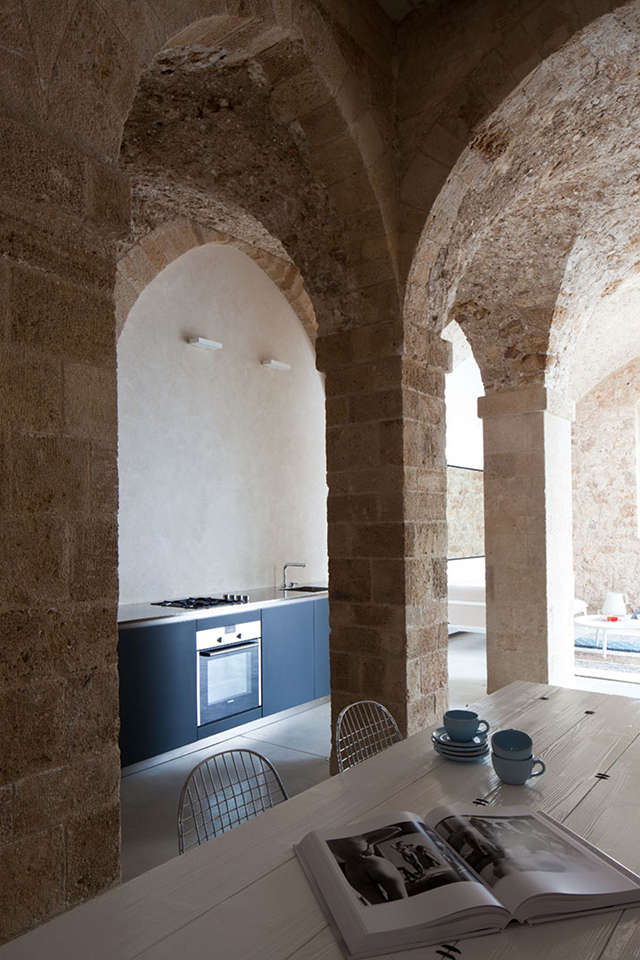 It's almost impossible to not fall in love with the architecture of this place!
Kitchen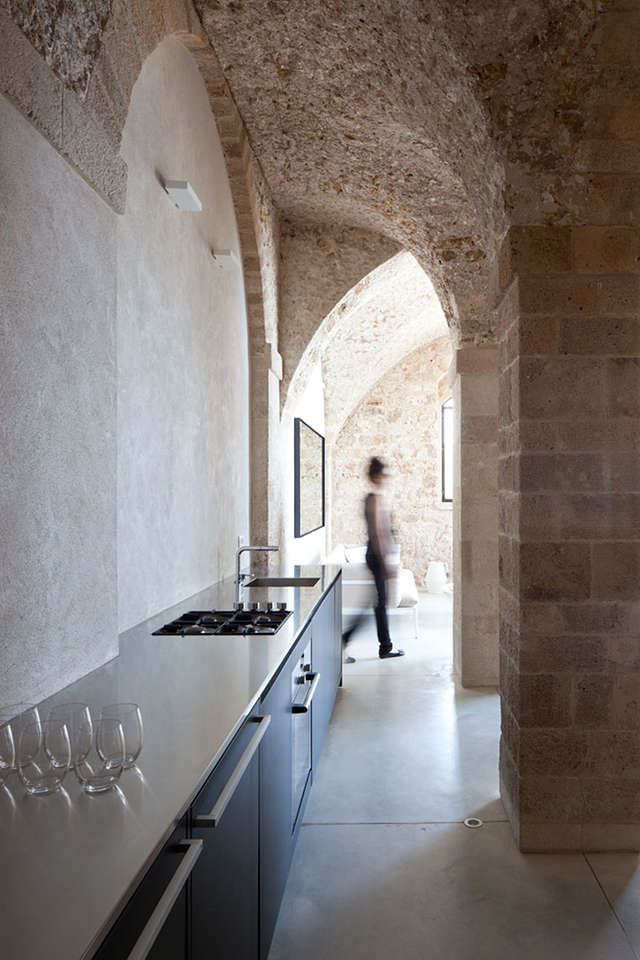 This kitchen is so sleek that it's almost not there.
Main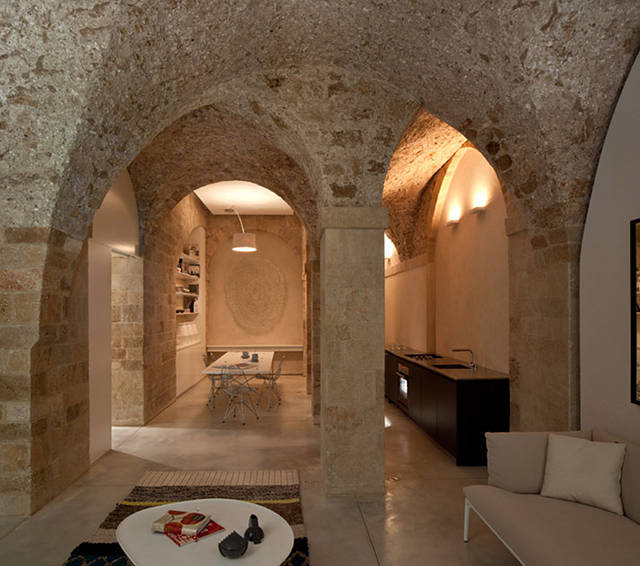 The main areas of the flat.
Gorgeously Old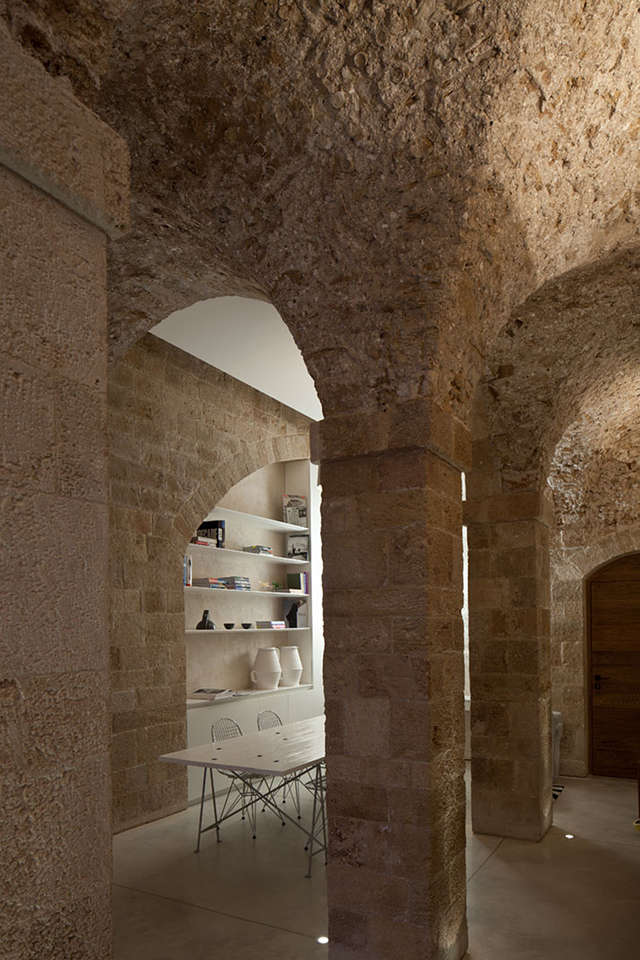 I'd love to see this place in person because of these arches.
Minimal Art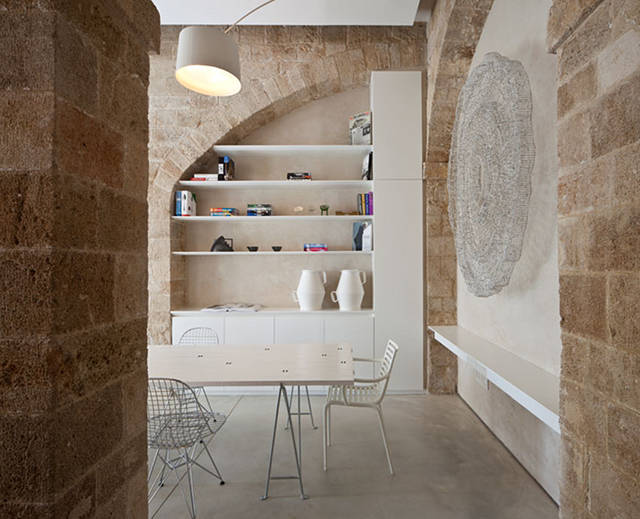 Even the art in this place feels minimalist but creates a big impact in this area.
Reflected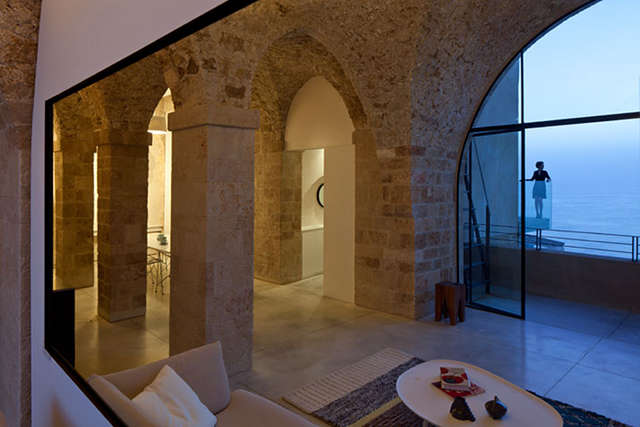 Beautiful views are reflected by a mirror.
Lonely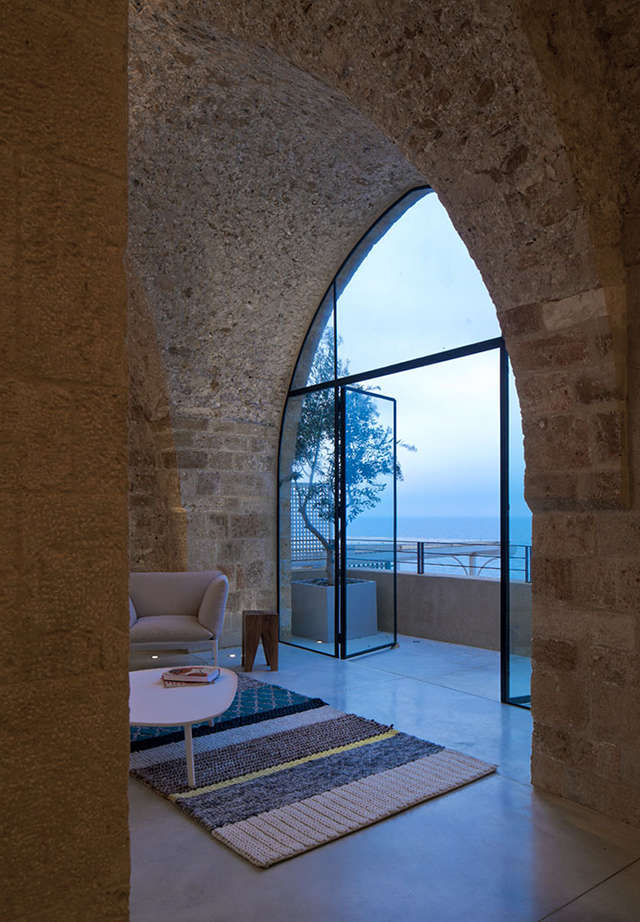 With all this beautiful space and views, only a single chair was added. I don't think minimalism is reflecting comfort in this space.
Living Room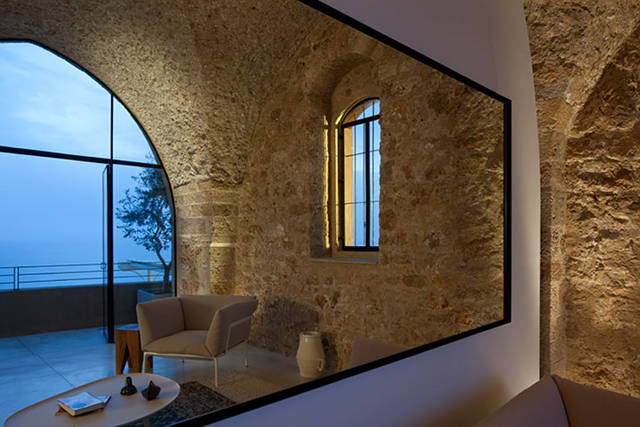 More of the living room.
Less or More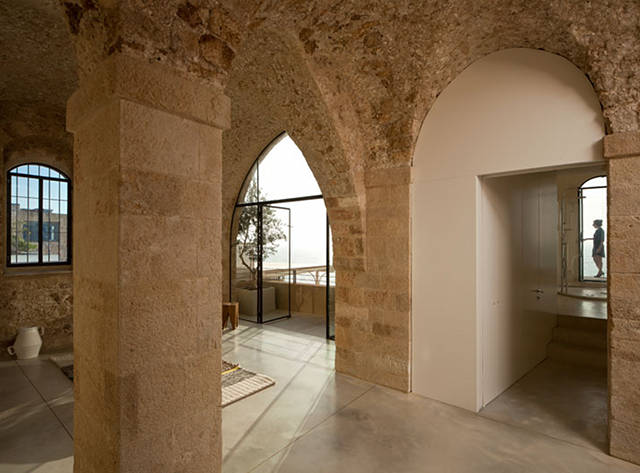 Do you think a place with such strong architectural details like this one should have less or more furniture?
Washable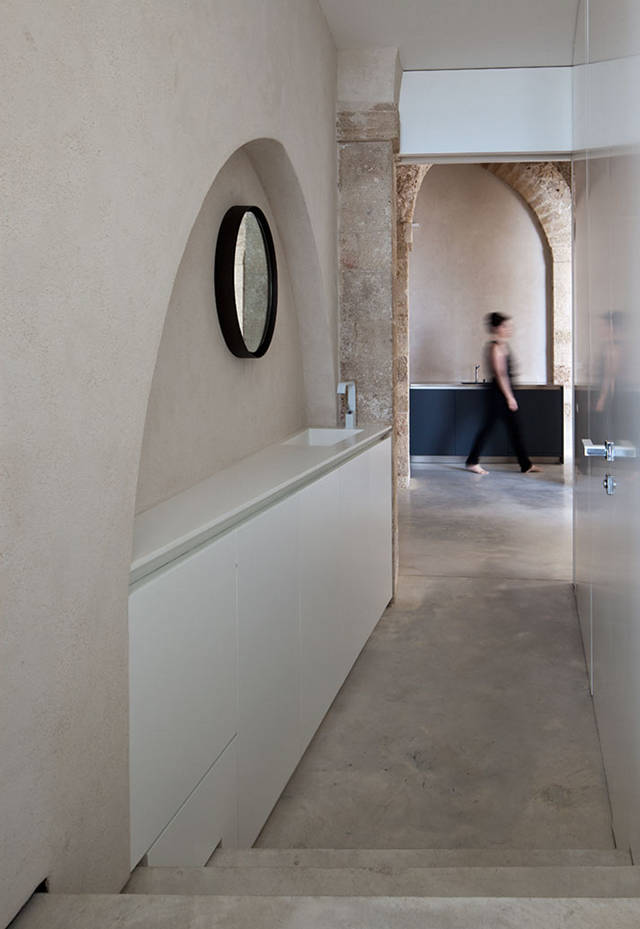 A little sink, a mirror and some storage.
Bedroom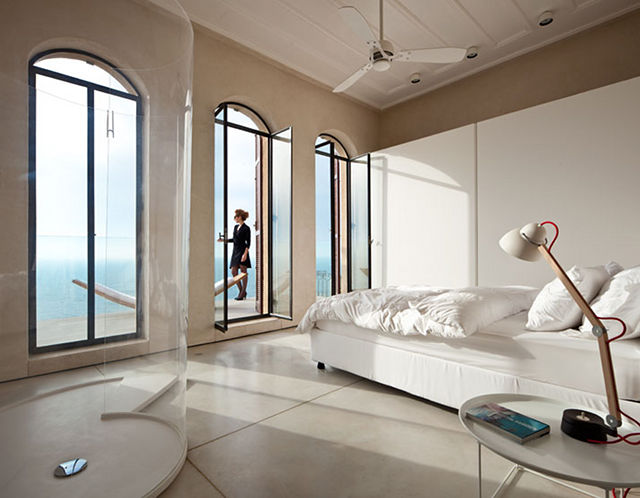 It's hard to look inside with the Mediterranean sea outside, but notice the shower is in the middle of the bedroom. Sexy or too invasive?
Ocean Breeze
Oh, this view!
Relax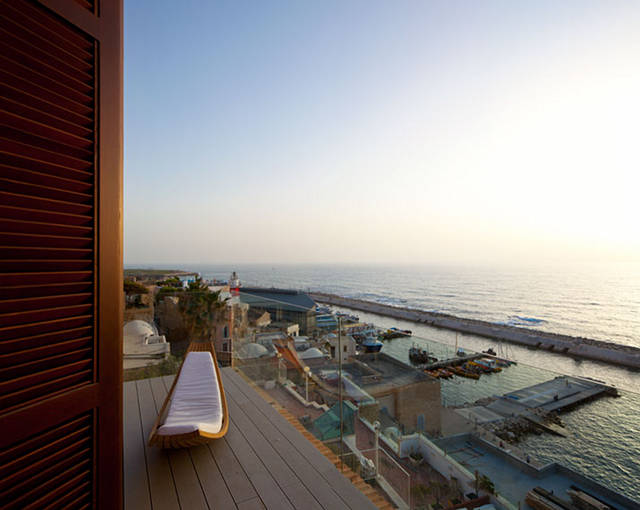 Truly inspiring…
Source: Yatzer.
Now that you've seen the whole flat, I'd love for you to tell me if the minimalist interiors are "Cool or Fool" in your opinion. Would you change it or leave it this way? I know it's impossible to call this place fool, and I wouldn't neither, but I wonder what you think of the mix of minimalism in historic buildings like this one.
This was the first week back to school for us. I have to say that I feel weird letting go of summer, but sometimes we don't have the choice, things will change their course no matter what and all you have to do is embrace the new changes. I will miss summer for sure, besides I'm not a big fan of waking up when everything's still dark outside. Yes, I'll miss summer, but the positive side is seeing the kids happy for seeing their friends and seeing the beautiful Fall foliage surrounding our place. I guess, I'm already preparing myself to embrace new changes, starting by opening my eyes and seeing beauty in them.
What about you? Are you looking forward Autumn?
I'm wishing you a very blessed weekend to all of you.
xo
Luciane at HomeBunch.com
Get My Help with Interior Design: HB's Design Service.
Come Follow me on Twitter: Twitter/HomeBunch
* "Cool or Fool" happens every Friday. I've started this section where I post "different" and controversial things that I know some of you will love and others will not. The point is to tell us what you really think, regardless of anything. It's a space where you speak your mind and analyze what you see. Have fun with it and laugh along the way!