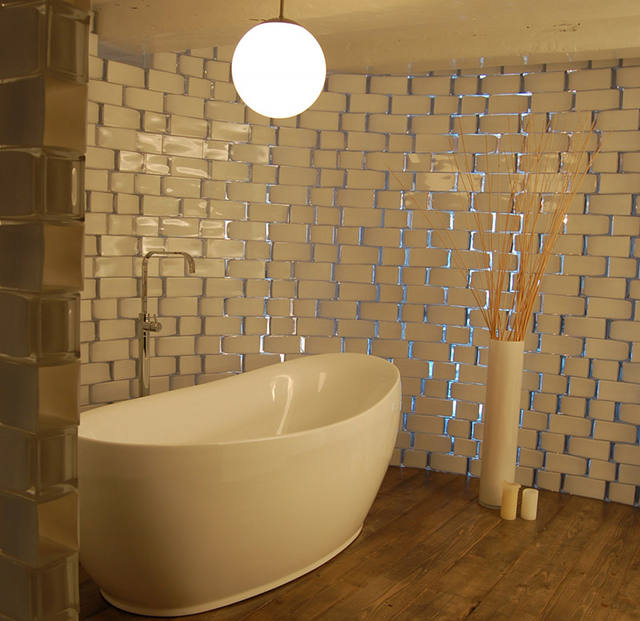 The wall of this bathroom is built with nearly 1,000 Ikea vases, called the "Rektangel". Each vase was painted inside to give a sense of privacy to the bathroom. It was then glued with a very strong transparent glue and two different sizes of vases were used to form an interesting pattern.
I think we can't argue how creative this is, but I wonder if it's actually a good idea to use vases as glass blocks. Since they're vases and not glass blocks, every single vase is open on one side, right? Just imagine the dust that will accumulate inside of it,! And what about mold? How do you clean it?
The bathroom is said to be "the central element in the house situated at the intersection of public and private". Did you get that? This semi-transparent bathroom is the central element of this place. Sexy? Well, that really depends who's inside of it and what they're doing in there! After all, it is a bathroom, right?
What do you really think? Is it Cool or Fool to use almost 1000 Ikea vases as a wall?
Cracking me Up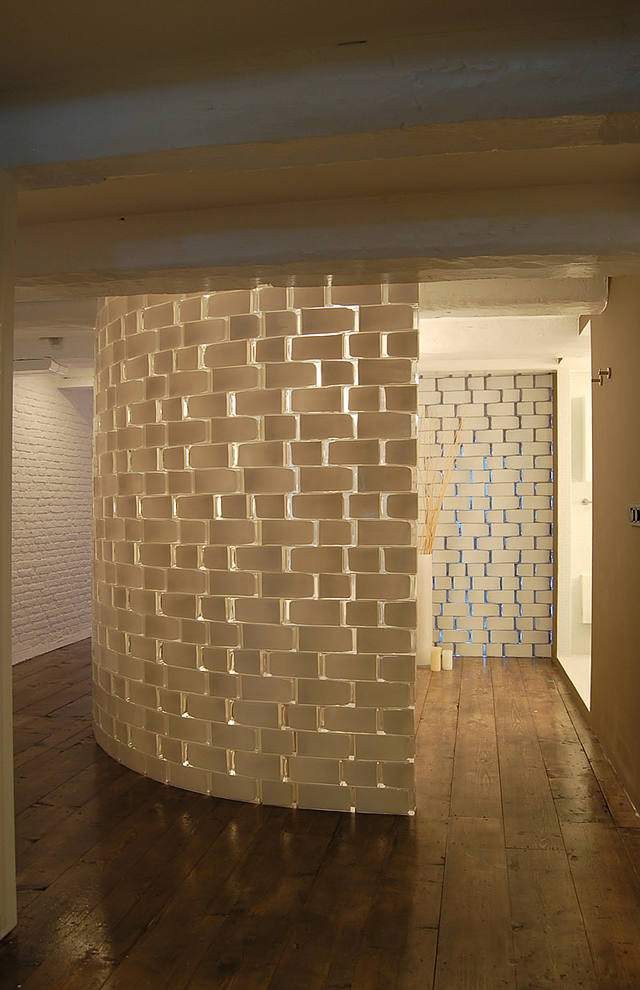 I wouldn't recommend anyone kicking this wall. Well, any wall really, but just picture someone getting mad and getting their feet stuck in one of these vases. How do you explain that to the doctor? 🙂
Zen
Overall, this bathroom has some great elements.
Apartment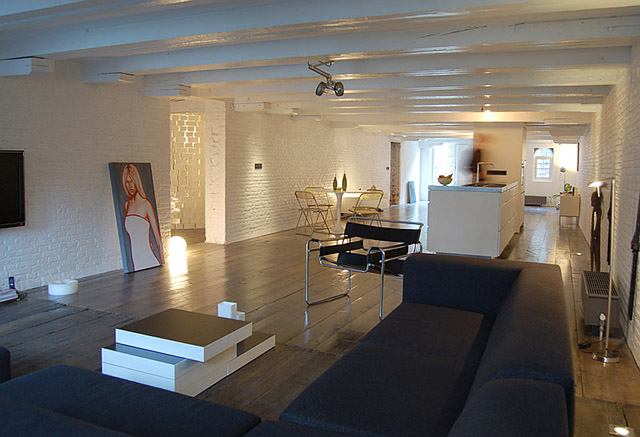 This apartment is located in Amsterdam. Notice there's no doors to this bathroom, only the "vase wall".
Knock, Knock… Who's There?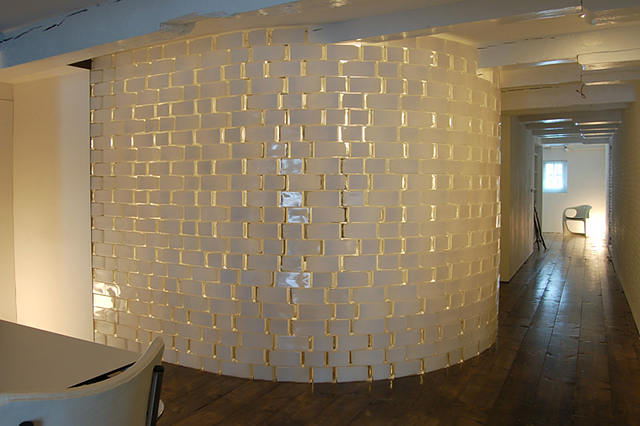 Now, take a really good look at this photo and tell me, is it "Cool or Fool"???
Huge thanks to my dear reader "Jessica T." for sending this "Cool or Fool" to me! Great find, Jessica!
If you ever find something you want to share (like a nice interior, houses or even "Cool or Fool" ideas), you're always welcome to send them in via the Contact Form.
Enjoy your weekend, try to relax and be with the people that matter to you, doing what makes you all happy!
xo
Luciane at HomeBunch.com
Come Follow me on Twitter: Twitter/HomeBunch
Source: Ikea Hackers.