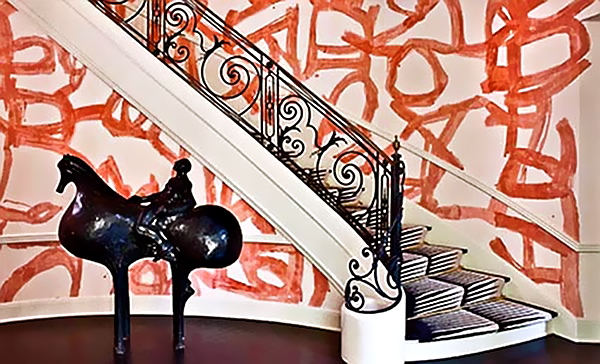 Interior designer Kelly Wearstler's foyer is almost as famous as Kelly herself. If you're aware of Kelly Weastler's designs, you probably have seen this picture before. We all have our opinion about her, some think she's a really good interior designer, some say that they simply don't understand what goes on in her head when she designs a room, others love the mix of color and unique furniture she chooses. I've heard before people saying that she should thank the media for loving her looks and her "edgy" way to decorate because if it wasn't for all media exposure she gets, she wouldn't be as loved as she is if the love depended only on her work. Yes, Kelly Weartler's designs can cause controversy. You either love them or you hate them. I guess you can also simply admire her style but never pay to live with it. Anyway, today I want to ask you what you think about her foyer.
We've seem this foyer before, right? So, take a good look at it again and forget for a minute it belongs to this very famous interior designer. Pretend you enter a house and the first thing you see is this! What's your reaction? Cool or Fool?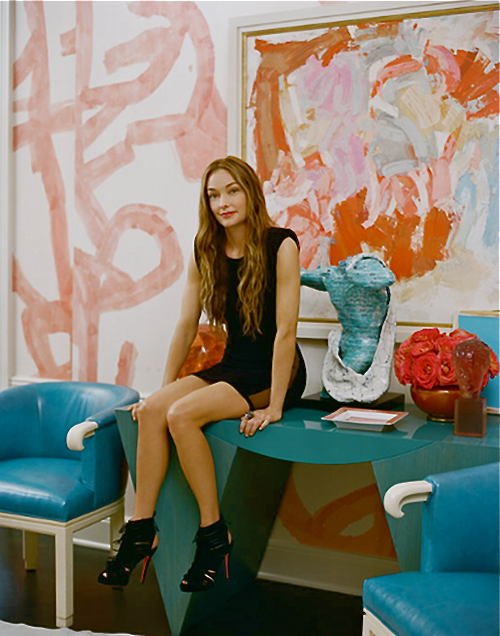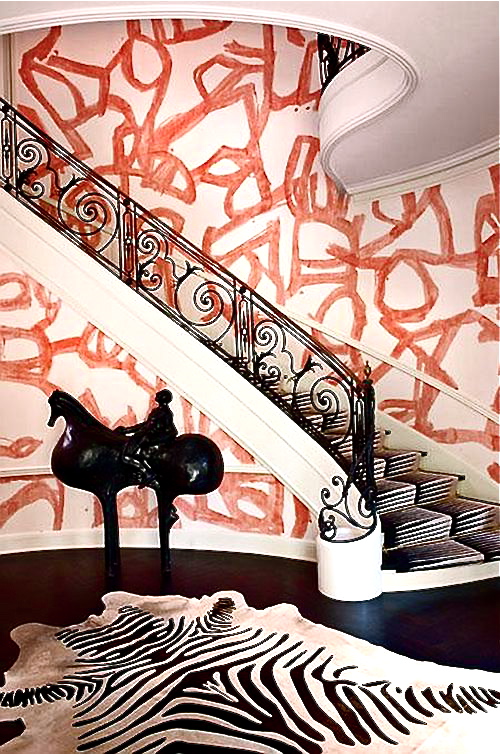 Kelly Wearstler and her two sons.
If you asked me what I think about Kelly Wearstler, I would not know what to say at times! Sometimes, I see certain things she creates and I think she's fabulous, so creative, so "outside of the box". Other times, I think it's just way overboard for my particular taste. Loving or not, I think I should admire her for being an icon in the interior design world. But… this foyer… Oh, my! 🙂
Now, you tell me! Is Kelly Wearstler's foyer Cool or Fool?
What are your plans for this weekend? I hope you can do whatever you really want to. Sometimes all we need is to get out of the house, breathe new air, talk to interesting people, see an old friend (the one that knows the real you) and other times, all we need is to have a quiet, calming, peaceful weekend. Just us, with our family or just ourselves and a great book (or movie with some popcorn?) as our company. Whatever your "perfect" kind of weekend may be I hope you experience it this weekend. Have fun, be happy and safe.
See you back here on Monday!
xo
Luciane at HomeBunch.com
Come Follow me on Twitter: Twitter/HomeBunch
* "Cool or Fool" happens every Friday. I've started this section where I post "different" and controversial things that I know some of you will love and others will not. The point is to tell us what you really think, regardless of anything. It's a space where you speak your mind and analyze what you see. Have fun with it and laugh along the way!