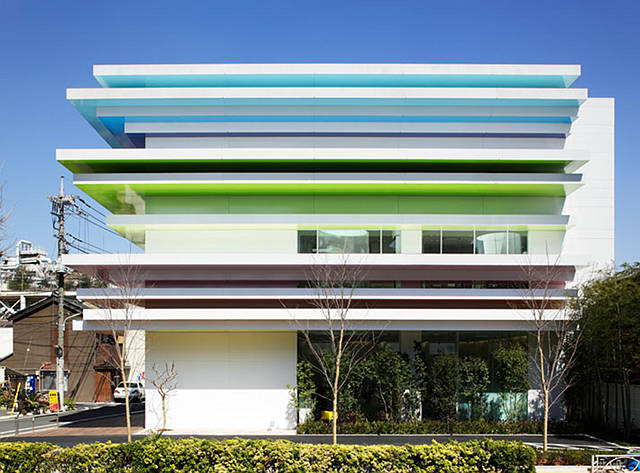 How does your bank look like? Well, just like a bank, right? Boring? Well, who's actually looking for fun while banking? It seems that some people got tired of "serious" and "boring" banks.
Sugamo Shinkin bank of Tokyo, Japan decided to hire architect Emmanuelle Moureaux to change the way people in Japan do their banking. They wanted to create a fun and cheerful ambience while you decide what to do with your money. Their theory is that a more friendlier design will not make them lose their credibility with the costumers, but actually attract them.
What do you think? Would you like to bank in a "rainbow bank" or would you still prefer a more serious space? Is the "Rainbow Mille-Feuille Bank "Cool or Fool"
Color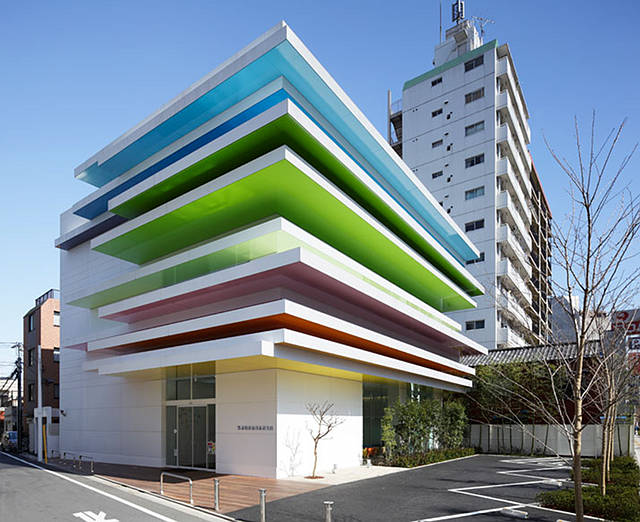 Happily banking.
Choose Your Favorite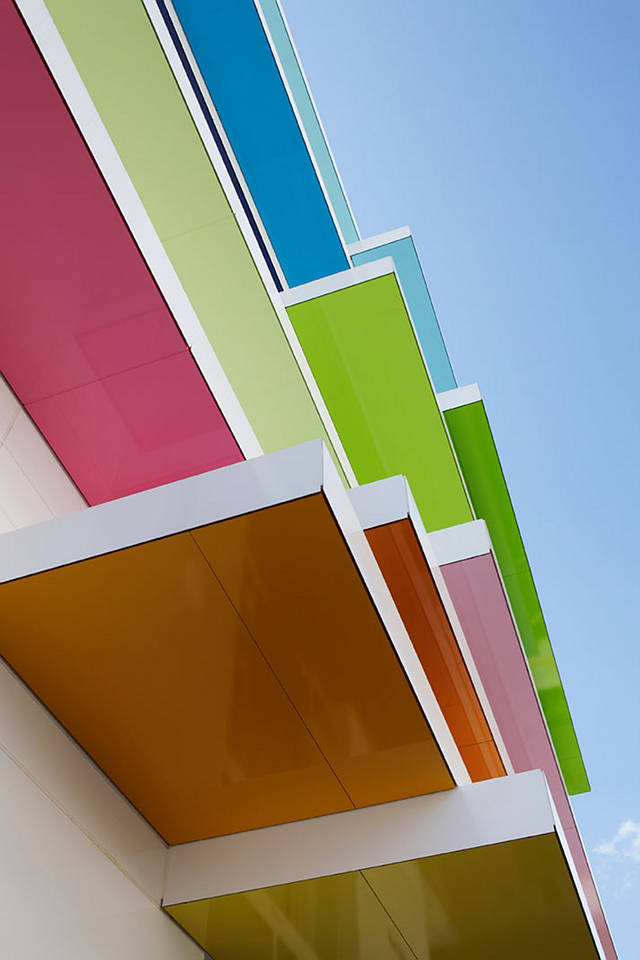 Eye-catching!
Having Fun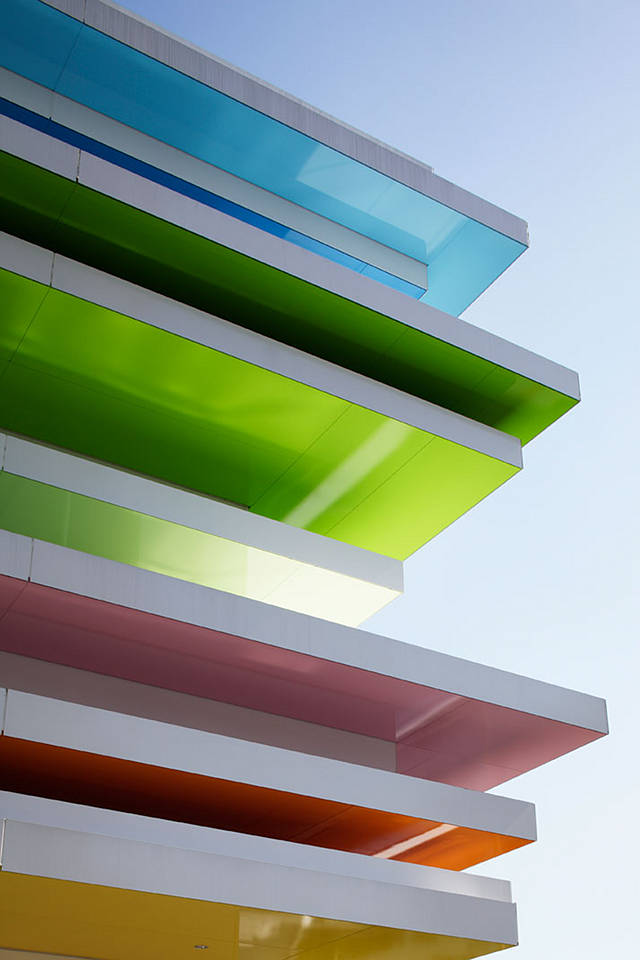 Why not?
Just Relax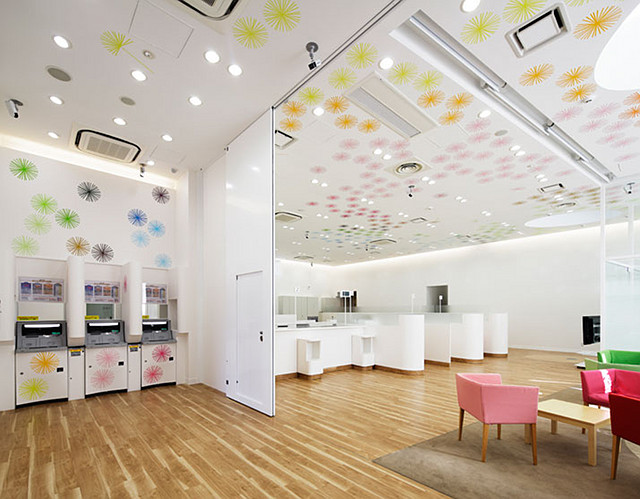 The environment is supposed to make you feel happy and relaxed.
Chairs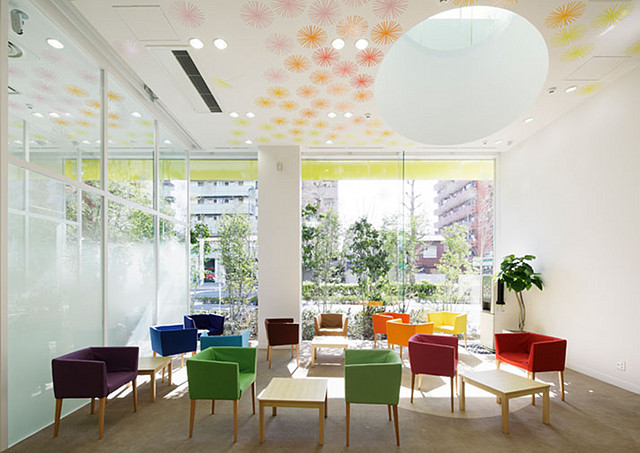 Would you complain if you had to wait in this fun room?
Ceiling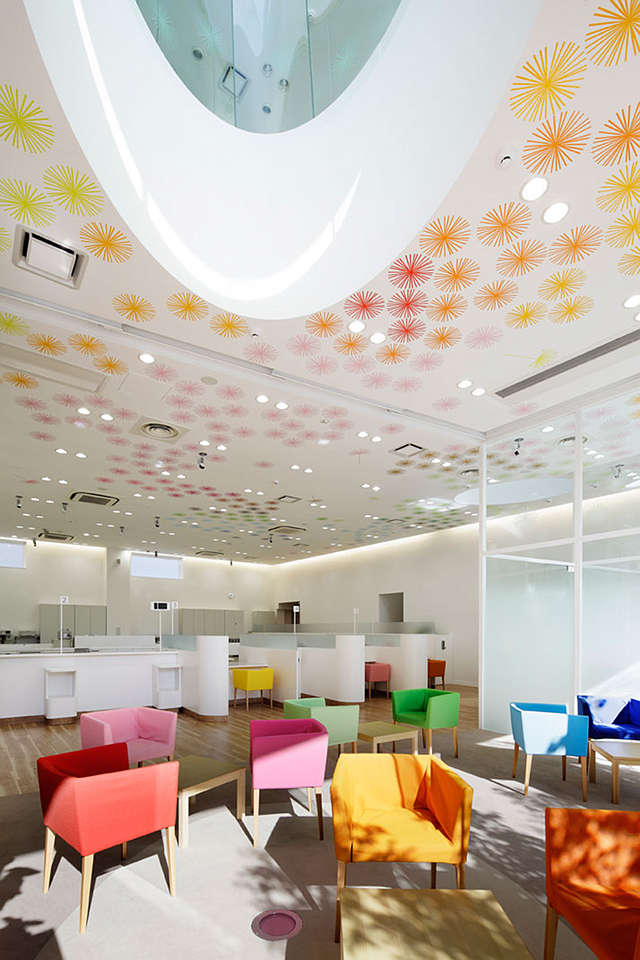 It's fun even on the ceiling.
Skylight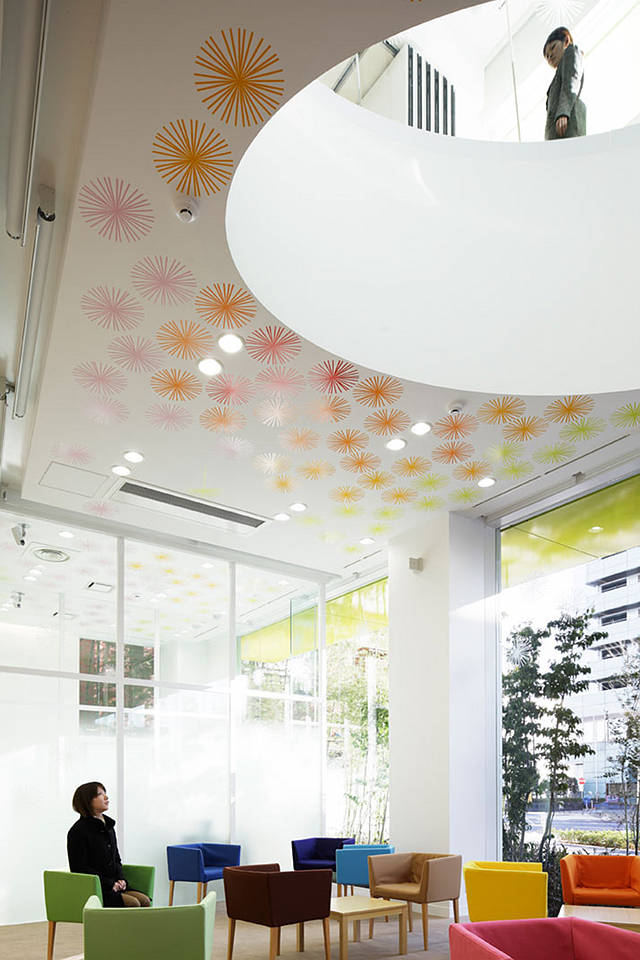 The architect designed the skylight so you can see it from any level of the bank.
Night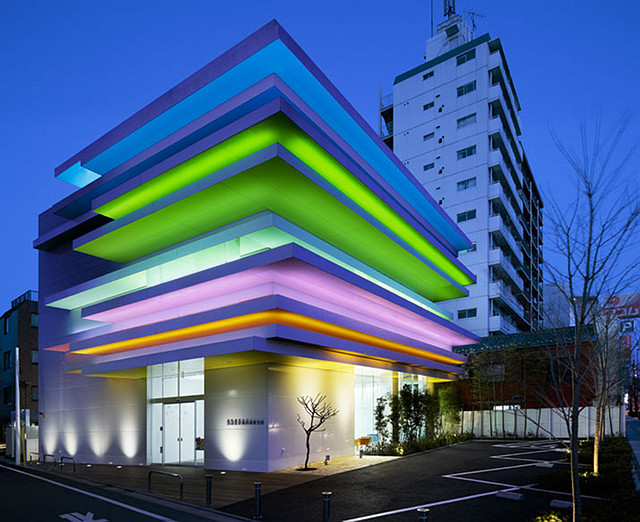 Wow! This looks more like a nightclub! What do you think? 🙂
Neon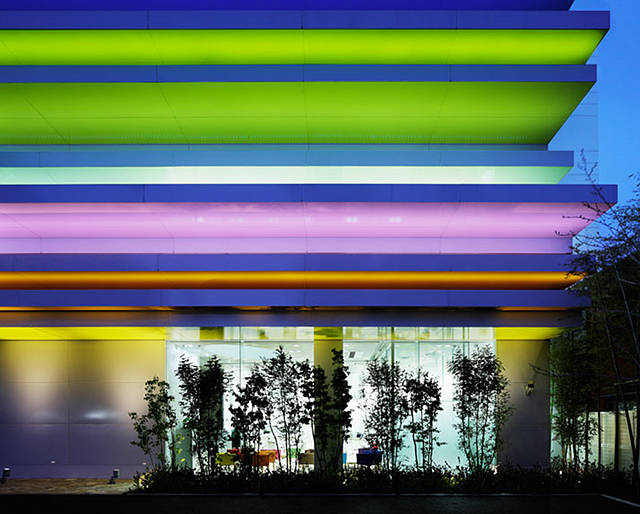 Let's get the party started!
What do you think? Do think a fun bank like this would attract more people? Would you change your bank to a bank like this one?
I'm just wondering if they also serve cocktails… wouldn't that be cool? 😉
Have a very blessed weekend, my friends. See you back here on Monday!
And to all Beautiful Mommies out there: Have a Happy Mother's Day!
xo
Luciane at HomeBunch.com
I Can Help You with Interior Design: HB's Design Service.
Come Follow me on Twitter: Twitter/HomeBunch
Source: Yatzer.
* "Cool or Fool" happens every Friday. I've started this section where I post "different" and controversial things that I know some of you will love and others will not. The point is to tell us what you really think, regardless of anything. It's a space where you speak your mind and analyze what you see. Have fun with it and laugh along the way!