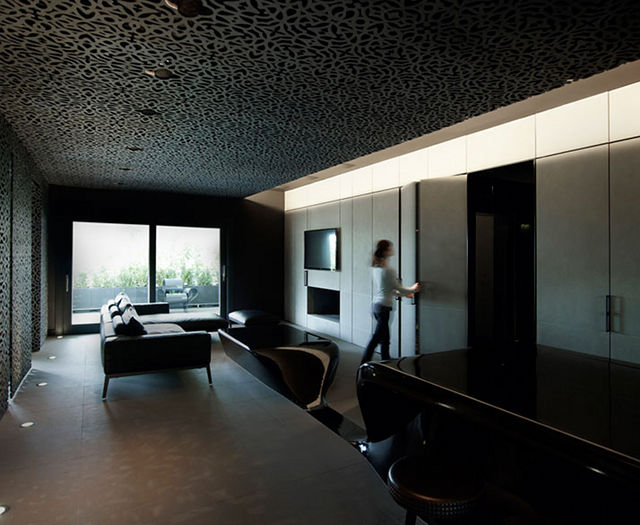 This apartment, located in Kastri, Attica, Greece, is as dark and masculine as can be! Dimitris Karampatakis of K-Studio and Dimitris Tsigos of TDC designed this place according to the needs and the lifestyle of its owner; a single man. And I must say this man has a really peculiar taste!
The place is divided by a metal partition with a gothic motif. An aerodynamic sculptural form undulates within the living room and the kitchen; this black glossy form rises to act as a coffee table and lowers to become one with the floor and ascends again to create a kitchen island and/or bar.
Please, take a look an tell me if you think this place is Cool or Fool.
Black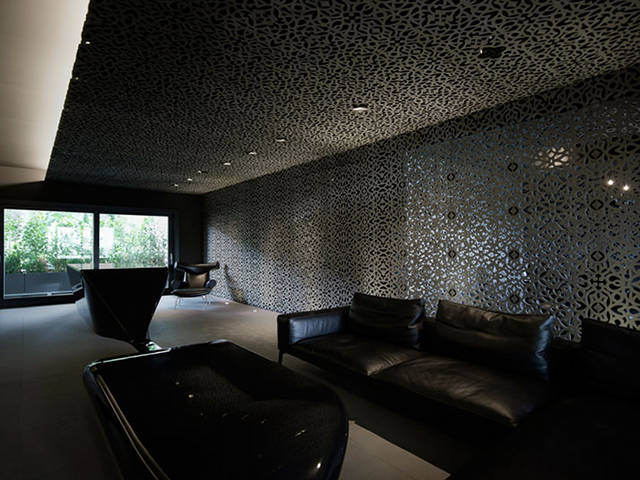 Could you live with all this black furniture and metal walls?
I See Light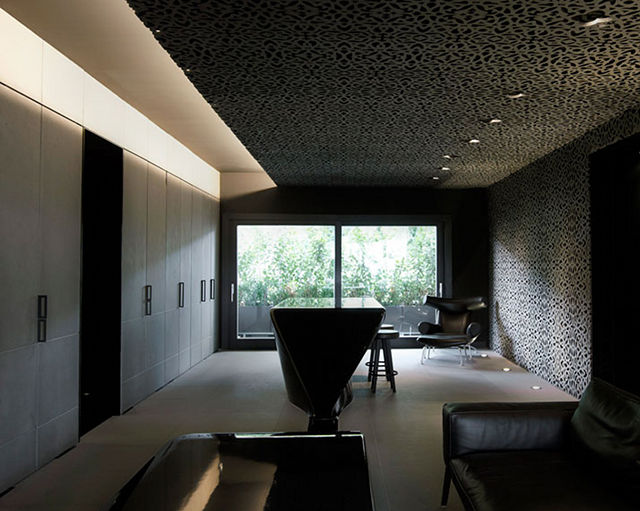 The light at the end of the tunnel.
Kitchen? Really?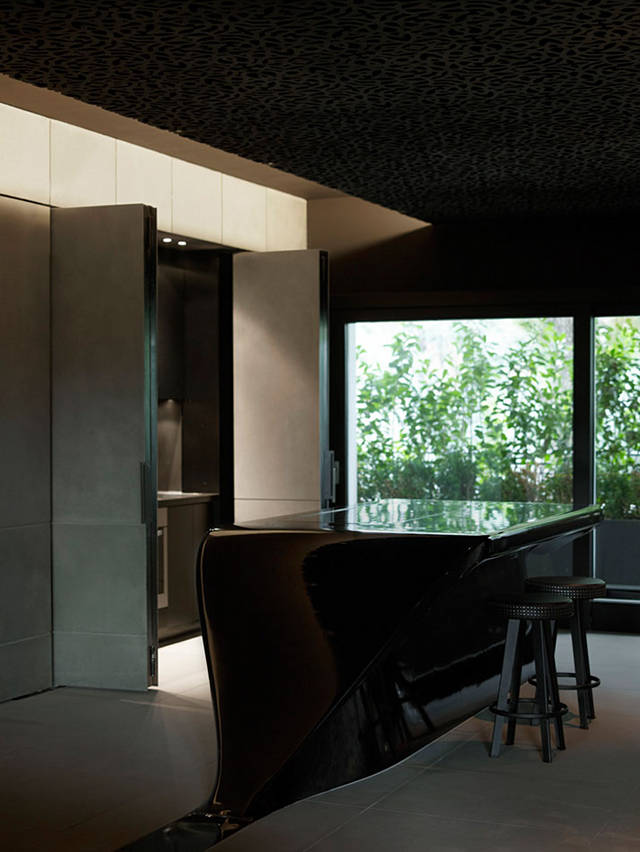 It's hard to believe there's a functional kitchen behind these cabinet doors. The island was inspired by race car aerodynamics.
Dining Room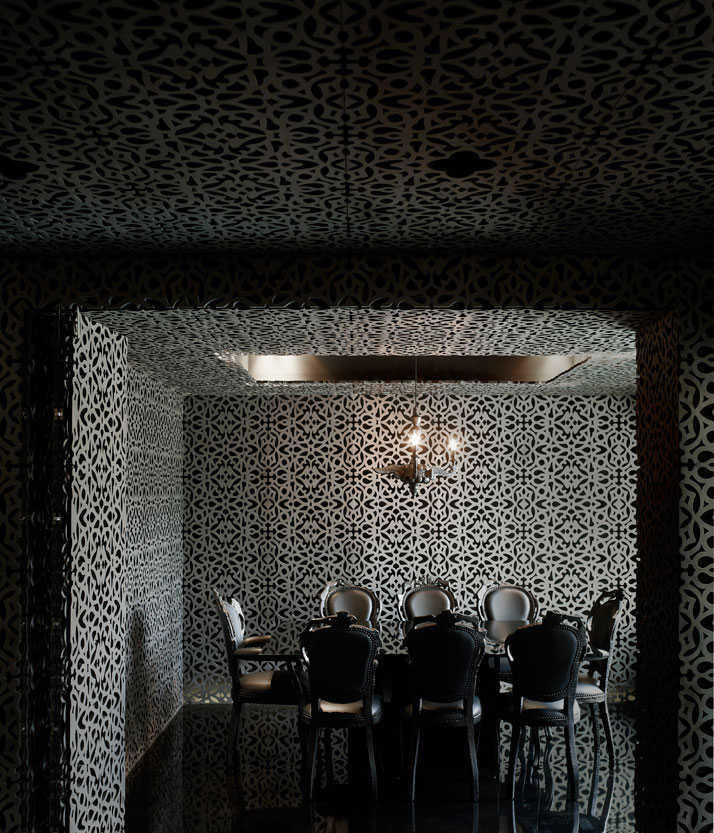 I think I'd feel a bit dizzy in this place!
Light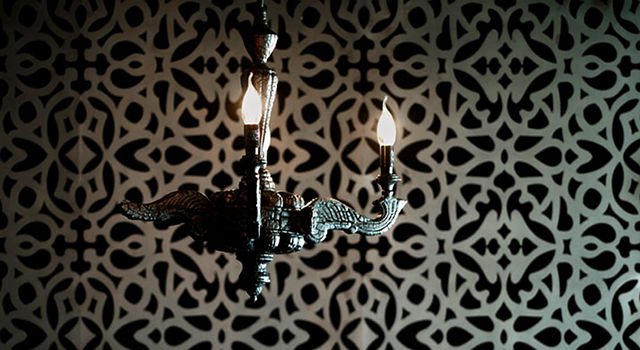 The chandelier had to be black, of course.
Rooms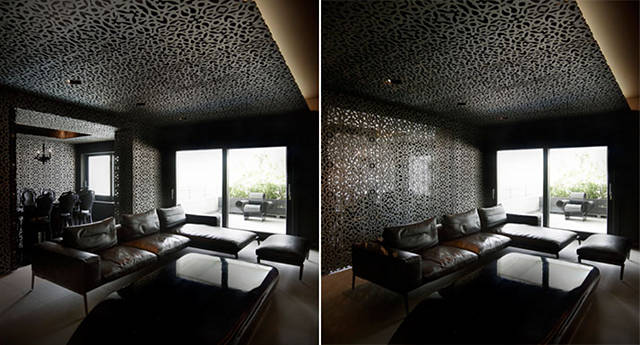 The common area of the apartment.
Reflections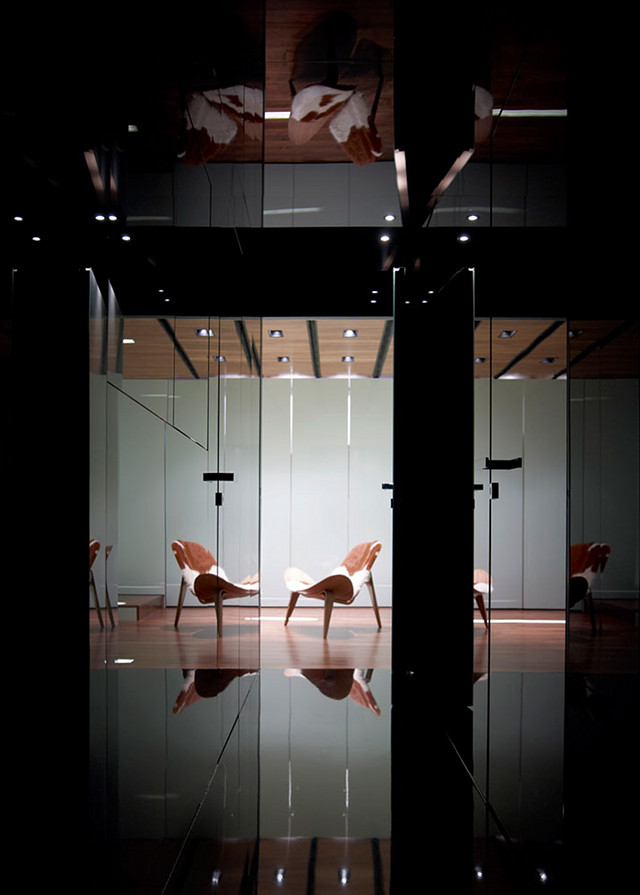 Shiny closet.
Bedroom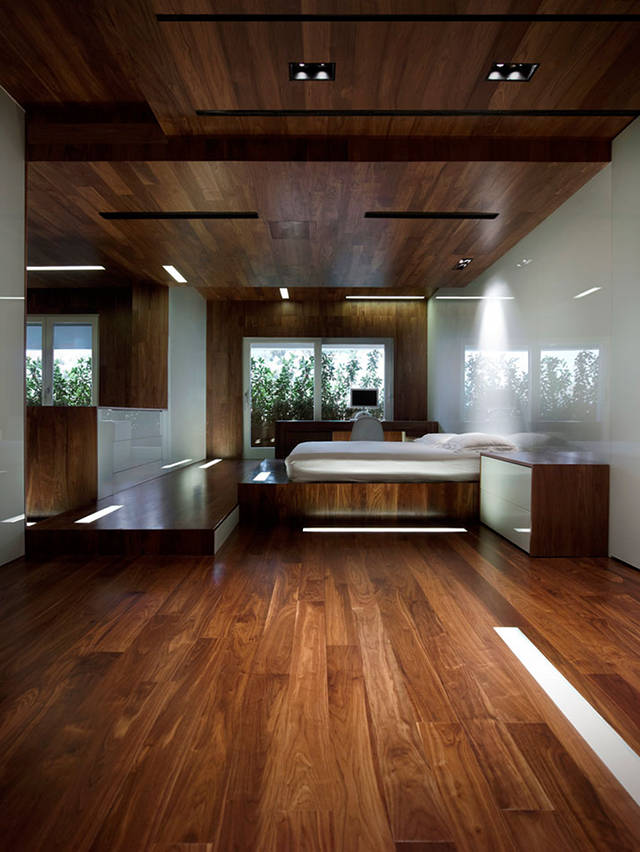 I guess even the man that lives here needs a break from all that black. His bedroom is surrounded by dark walnut wood.
Two in One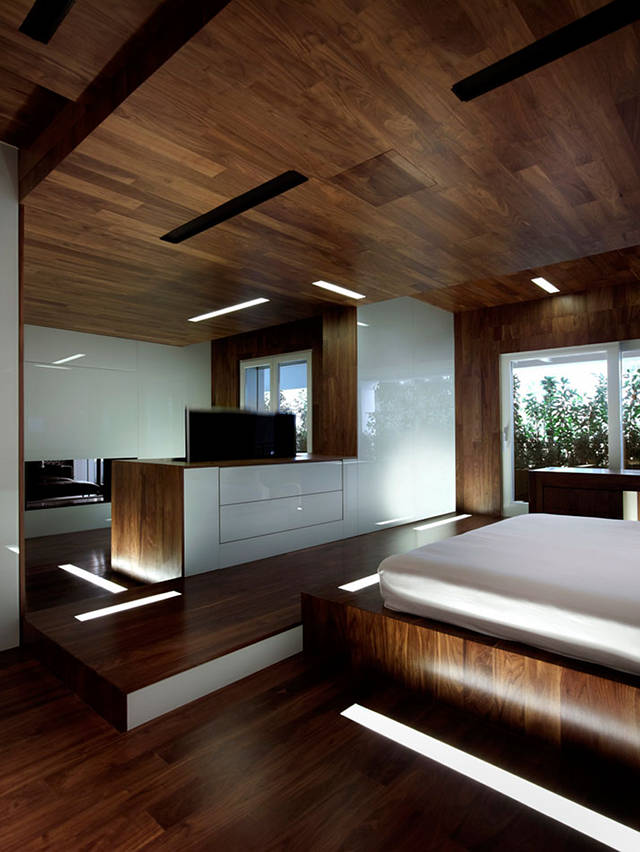 The private area of the apartment consists of the bedroom and an office.
Chair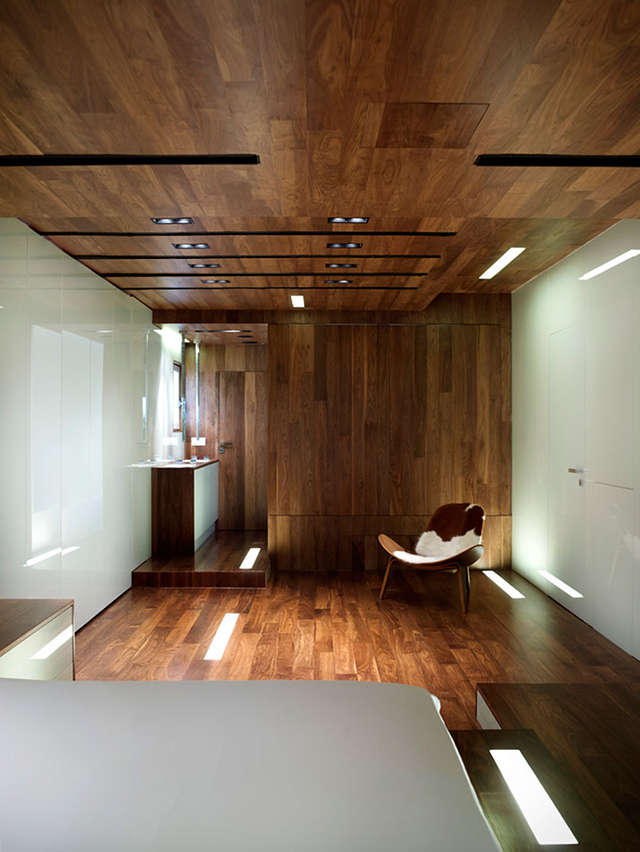 This space feels very minimalist but I really like that chair.
Like Magic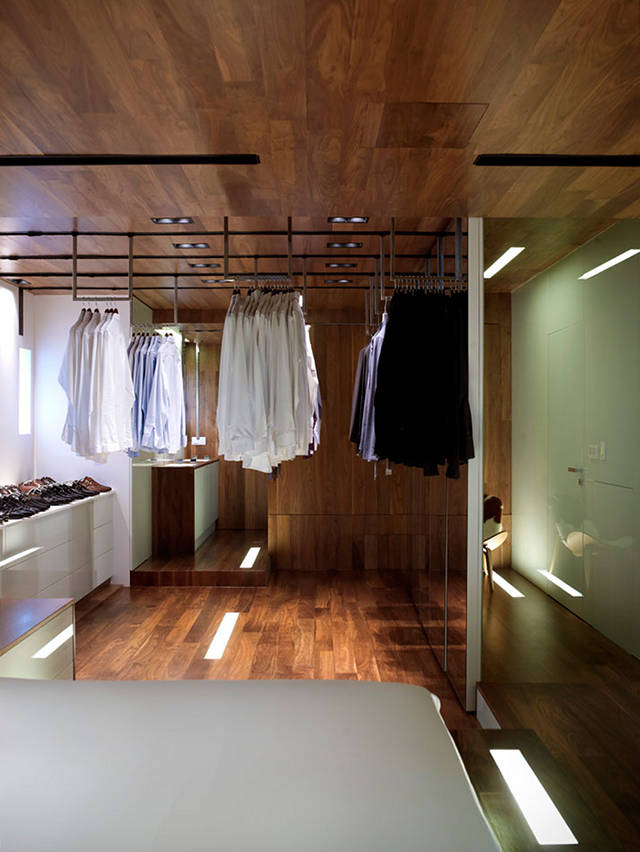 This is so interesting! Take a look at the picture before this one and take another look at the photo above. See anything different? A sliding partition opens to unite the bedroom area with the bathtub; five glass panels glide in an automated manner within the room drawing along strings of clothing. Clever, huh?
Source: yatzer.
Now, what do you think of this flat? Many interesting and odd choices and some very clever. But overall, is it Cool or Fool?
I'm wishing a much lighter and brighter weekend to you. I hope you have lots of fun and have some time to relax!
xo
Luciane at HomeBunch.com
Hot Summer Prices! Get My Help with Interior Design: HB's Design Service.
Come Follow me on Twitter: Twitter/HomeBunch
* "Cool or Fool" happens every Friday. I've started this section where I post "different" and controversial things that I know some of you will love and others will not. The point is to tell us what you really think, regardless of anything. It's a space where you speak your mind and analyze what you see. Have fun with it and laugh along the way!