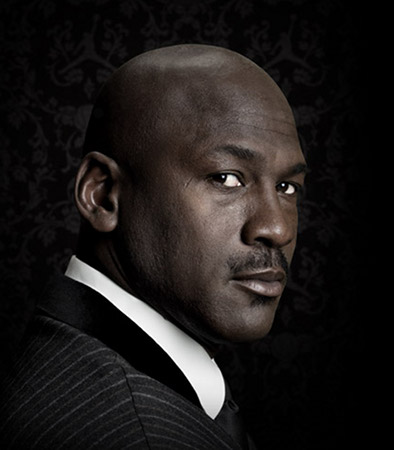 Have you ever wondered how would it be to have dinner at Michael Jordan's house? Well, maybe not, but I can guarantee you didn't imagine you'd be sitting by a table with 32, 292 holes. Did you?
I know it sounds weird, and for many it can be, but this table is a very special one for Michael Jordan since the artist who designed it plugged a hole into the table for each of the points MJ scored during his NBA career.
This table is one of a kind and I can just imagine how much time the sculptor spent creating it. It's definitely a piece that deserves to be cherished for the fact that actually mean something important to Mr. Jordan.
From TBD:
"Nevertheless, Sirvet, a local sculptor who works in metal, knew that he would be competing against several artists for the honor of crafting a dining room table for His Airness. He wanted something that would catch Jordan's eye, so he proposed a table drilled with one hole for every point Jordan scored in his basketball career, totaling 32,292 (The table actually has 32,296 holes if you include the holes drilled for each leveling foot, but Sirvet doesn't count those)."

"[If I were him,] I'd like to see some manifestation of my life's work," says Sirvet. "It's gotta be cool to sit back and say, 'I can quantitatively look back at every point I've scored.'"

The sculptor Michael Enn Sirvet didn't want say how much Michael Jordan payed for it, but all I can say is it wasn't cheap. He continues: "I'm going to send him a thank you piece of jewelry, because it's cool that he gave me the opportunity to make this thing. It cost a lot of money to make, so there's no way I could have the chance to make this thing unless somebody wanted it," says Sirvet. "I'm not a starstruck guy, so to meet him for just a minute, I wouldn't want to bother him with that. But I'd love to have lunch with him sometime … We both have an appreciation for what the other does."
After seeing this table and so many other things I see while researching for posts, all I wanted to do was be able to ask each and every one of you if you think Michael was Cool or a Fool for buying it. Cool or Fool? Where does it come from? This is actually a new section I want to add on HomeBunch. I'll be posting "different" and controversial things that I know some of you will love and others will simply hate it. The point is that you really have to speak your mind, you really have to say the truth, no matter if you like the celebrity that owns it or the designer that has created it.
Now, take a look at Michael Jordan's table and tell me: Is he Cool or a Fool for buying it?
Michael Jordan's table by Sculptor Michael Enn Sirvet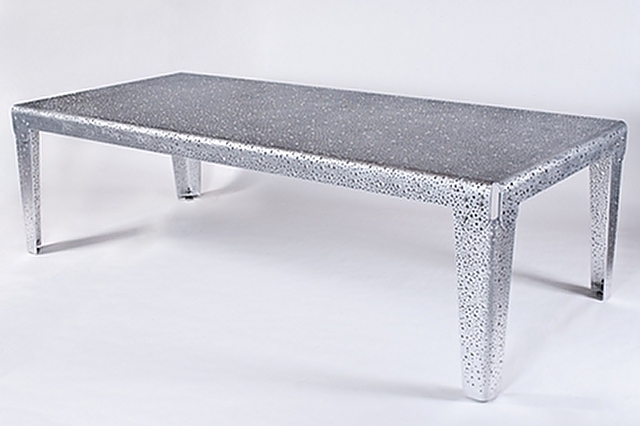 Year: 2010; materials: aluminum; dimensions: 108 x 48 x 31.5.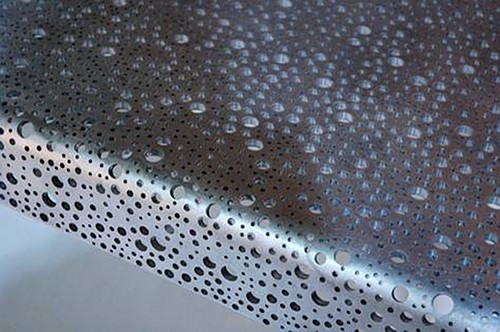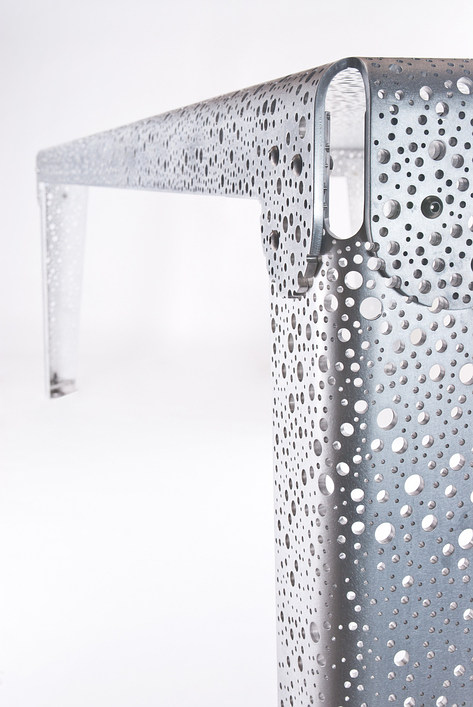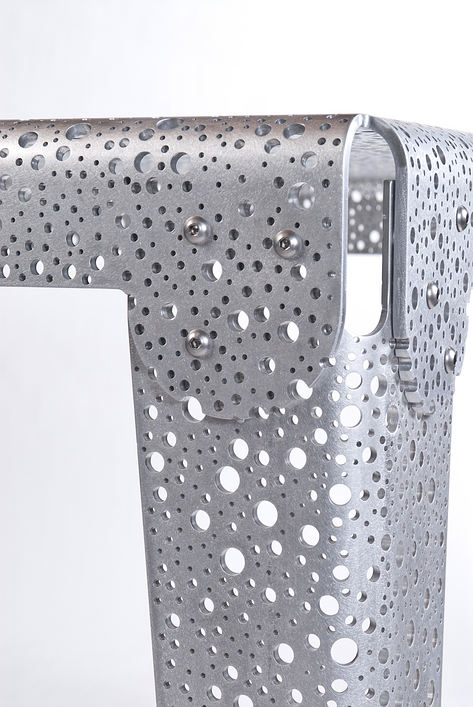 I can't wait to know your opinion on it!
Cool or Fool will happen every Friday. I hope you enjoy it. I think it's a way for us to truly speak our minds and tell the truth about our taste. I know we see really beautiful things created by many talented people such as this sculptor but sometimes I really think we don't really analyze things that we see on blogs and assume they're pretty just because they're trendy. I'm not for that here and I want you to be the judge every Friday. Let's have fun and laugh along the way.
xo
Luciane at HomeBunch.com
Come Follow me on Twitter: Twitter/HomeBunch
Sources: TBD, Sirvet.