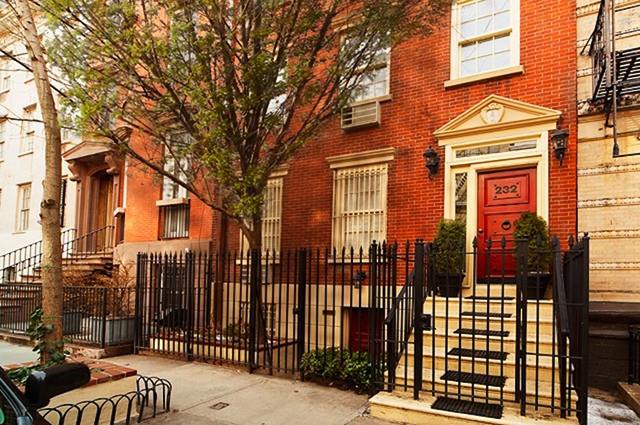 I started making this post asking my husband if he thinks it's Cool or Fool to have a pool in the living room and he said, "it depends if you like your kids or not". Point taken! This Chelsea townhome offers a total of five floors but someone chose to put an 8 foot deep, 26 foot long, 30,000 gallon swimming pool in the middle of the living room.
This 19th Century classic townhouse offers 5,000 Sq. Ft, 6 bedrooms, 5 bathrooms and a location to die for! What else is to die for? The price tag of $10,995,000.
Let's take a look!
Swing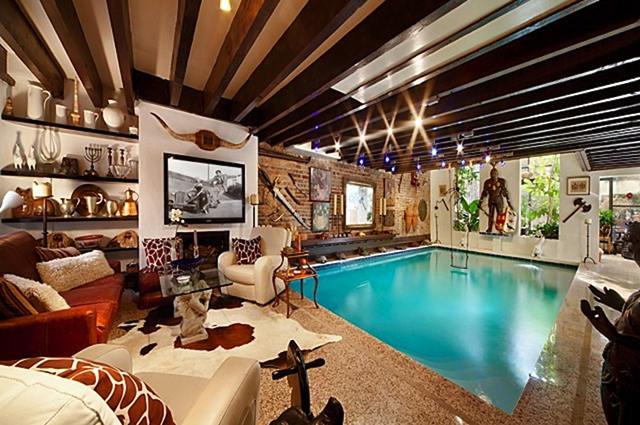 Wow! The decor alone is something worthy of Cool or Fool! Don't you just love the knight at the end of the pool? What about the swing?
A Positive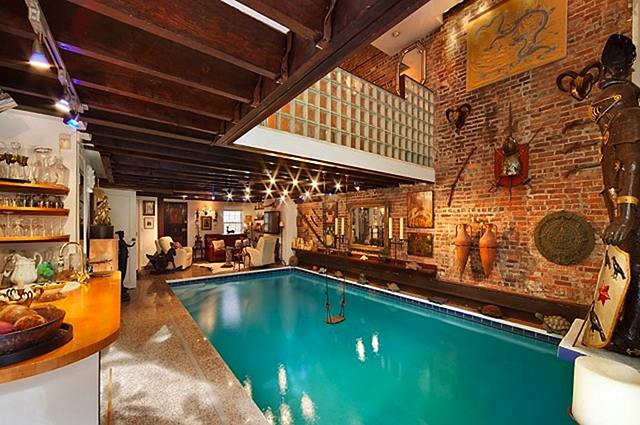 The only thing I really like is the exposed brick wall.
Sure it's a townhouse in NYC, but tell me what you really think about this, independently of its location, is it Cool or Fool to have a pool in the middle of the living room?
Can't wait to hear from you!
Enjoy your weekend and do something for you. Most times we are just doing things for the people we love. Have you noticed that? There's nothing really wrong with that and I actually enjoy taking care of my family and I think they're always appreciative of that, but sometimes I think we should take a minute to think and ask ourselves what we want to do, not what we have to do. There's a big difference when we do something because we want to, and not just because we have to. Take a minute during this weekend to think what you want to do and actually do it. Even if something small, simple, as long it's for you, it counts!
Have a blessed weekend.
xo
Luciane at HomeBunch.com
I Can Help You with Interior Design: HB's Design Service.
Come Follow me on Twitter: Twitter/HomeBunch
Source: Pricey pads.
* "Cool or Fool" happens every Friday. I've started this section where I post "different" and controversial things that I know some of you will love and others will not. The point is to tell us what you really think, regardless of anything. It's a space where you speak your mind and analyze what you see. Have fun with it and laugh along the way!