Don't you just love to see other people's creativity? Nashville Musician Matt Glassmeyer seems to not only be very creative, but also handy. He had the idea to use 350 damaged records to build a roof for his porch.
Here's what the musician had to say about his creation:
"I've always wanted to do something that beat angry critics out of the bushes. Success. For the fun people, I left 100 of these outside for 2 years through rain, snow, and heat to test the durability. They cleaned up perfectly and are in the same shape as any other record. And this porch is on the north side of a two-story house which gets no direct sun. Even then, I think two layers of records would work just as well in direct sun. I used 350 nails. I've done regular roofs which require 4-5 nails per shingle. This is more like 2-3 nails in the same space as a regular shingle."
Take a look and tell me: Using old records as a roof is Cool or Fool?
Look Up!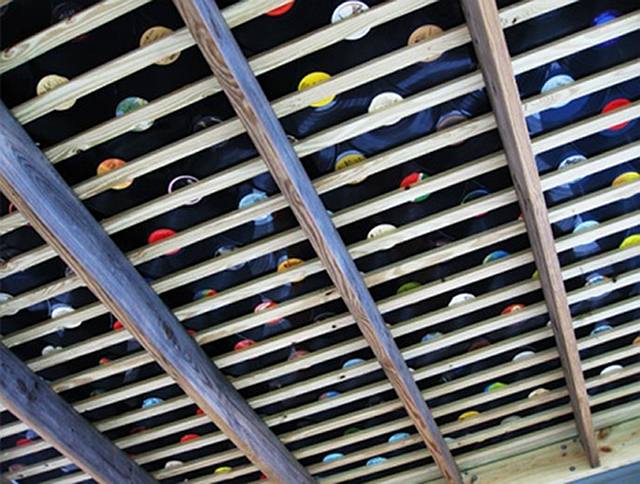 Do you like this look? If you ever get bored, you can try to test your eye sight and read the titles! 😉
Just Push Play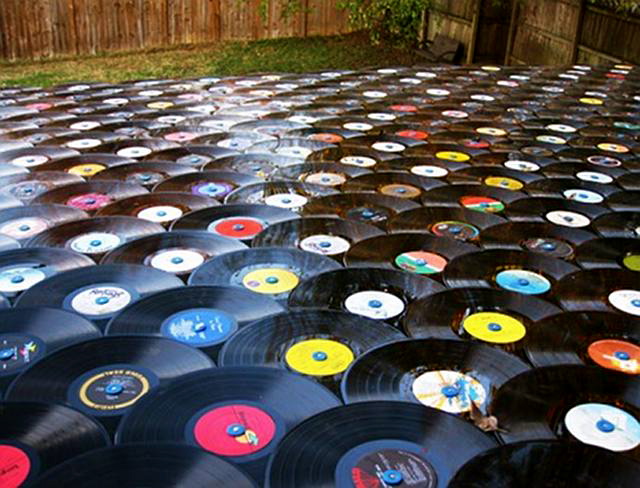 Loving it or not, you can't deny it's a really unique idea and he did a really great job here. Don't you think?
Can't wait to know what you think of this Cool or Fool. I must say that even if I wouldn't use this at my place, I really admire this idea and the fact he had recycled something and transformed it into something quite useful.
Now, it's your turn. Cool or Fool?
This weekend will be extremely busy but I'm looking forward to it. My daughter will have her first Ballet recital and I simply can't wait to see her. Ballet is her passion (besides candy, of course!) and it will be amazing seeing her there with her friends. Life should be about this, looking forward to the "magical" moments that life bring to us.
I hope you have plenty of "magical moments" during this weekend!
We'll talk more on Monday, ok? See you soon!
xo
Luciane at HomeBunch.com
I Can Help You with Interior Design: HB's Design Service.
Come Follow me on Twitter: Twitter/HomeBunch
Source: TreeHugger.
* "Cool or Fool" happens every Friday. I've started this section where I post "different" and controversial things that I know some of you will love and others will not. The point is to tell us what you really think, regardless of anything. It's a space where you speak your mind and analyze what you see. Have fun with it and laugh along the way!