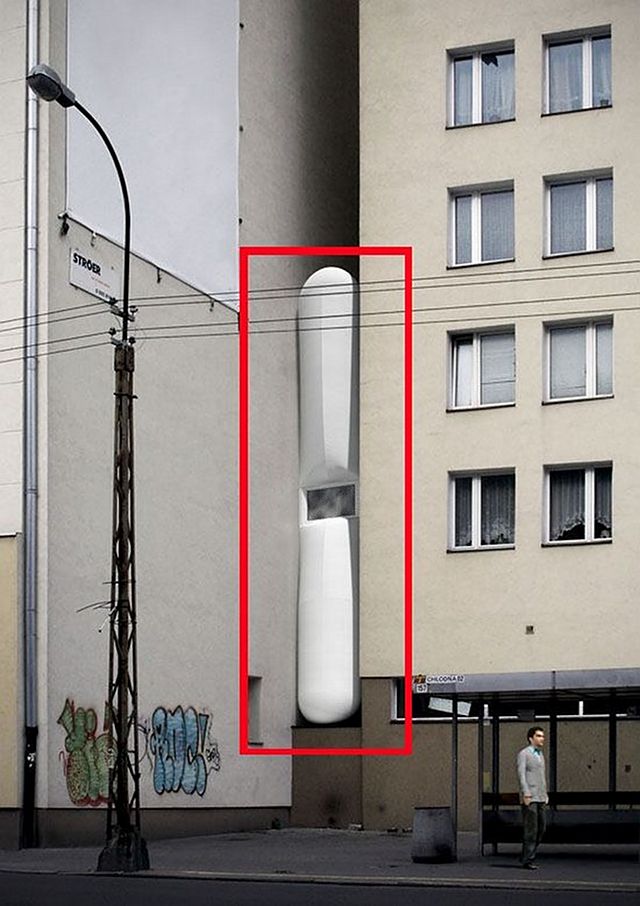 This one will take your breath away! At least it's taking mine away. I feel claustrophobic just seeing it and I can't imagine being inside of this place. Keret House is a project envisioned by Jakub Szczęsny of Centrala, soon to be developed in a narrow void between two buildings in the district of Wola, Poland. Keret House is said to have an interior that will vary between 122 centimeters and 72 centimeters, making it an extremely narrow house. With a total area of 14.5 square meters, the new house will accommodate a workspace as well as a guest studio. The project was especially created for Isreali writer Etgar Keret who believes this type of interior will provide great work conditions. Electricity will be ensured by a neighboring building. And the stairs will be retractable and controllable through a remote.
Enough said. I need to breathe! Now, take a deep breath and tell me, is the soon-to-be thinnest house in the world Cool or Fool?
Stairs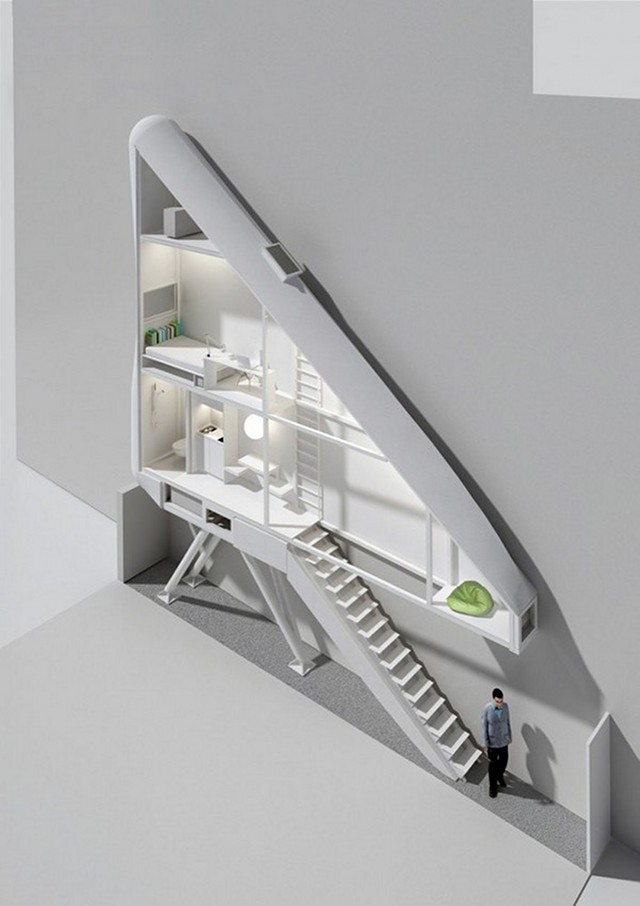 Can you imagine having to wait for stairs to come down every time you want to enter to your house?
Air? Where?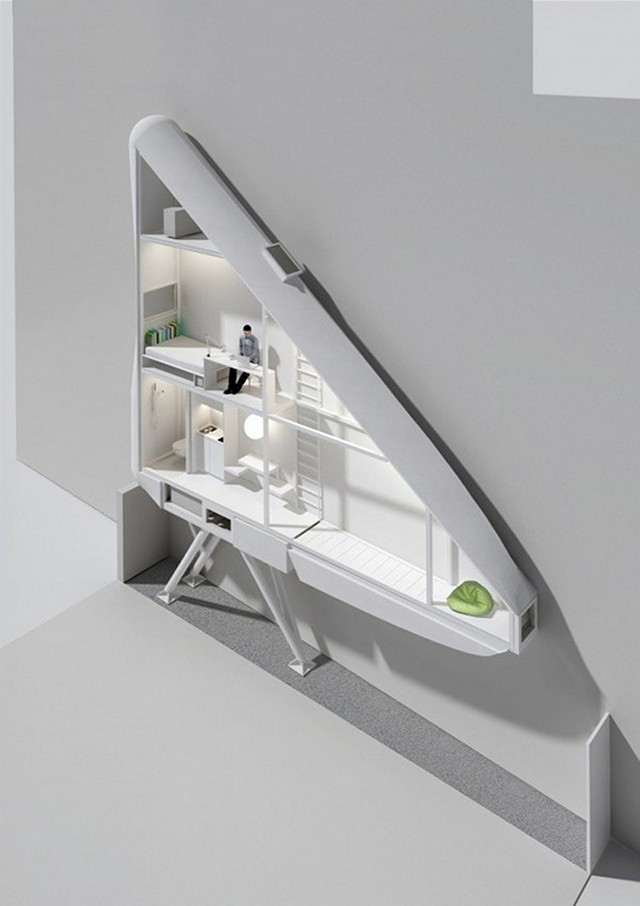 I can imagine how dark this place will feel, even if every wall is white. Also, notice the stairs go up and become the floor. I simply cannot imagine living in a place without windows.
A Look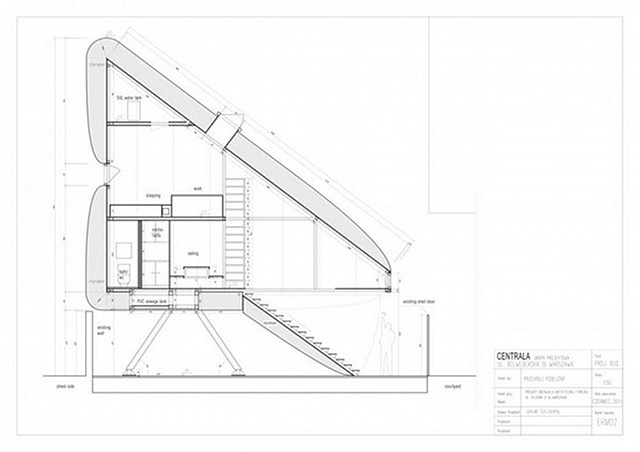 The project.
Neighbors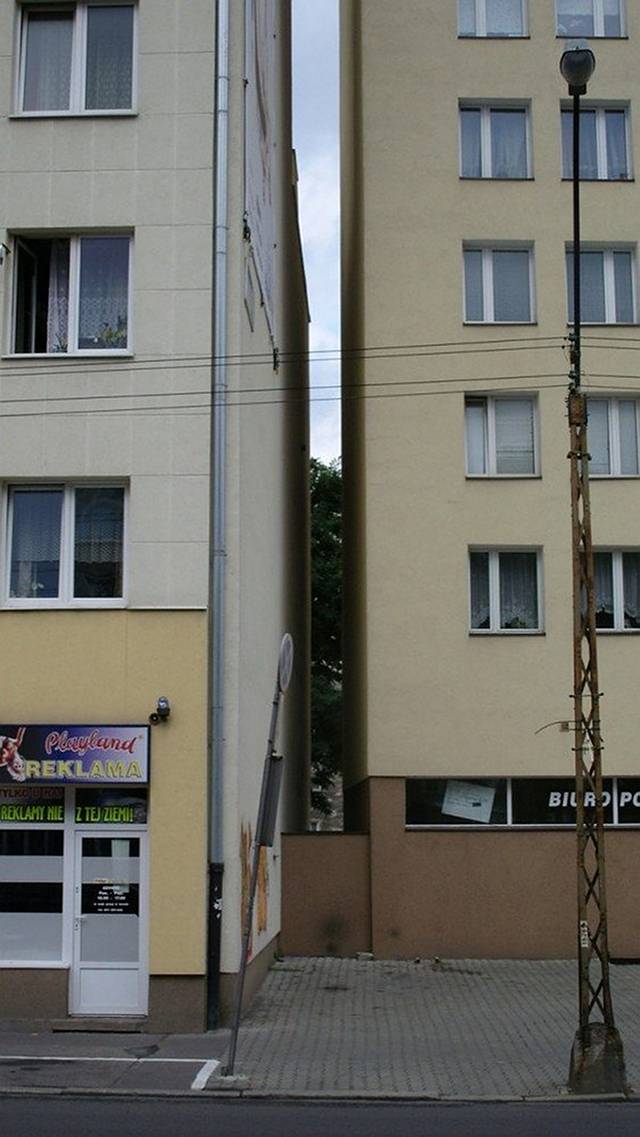 Have you ever felt you live too close to your neighbors? Imagine this!
I really can't wait to know what you think of this Cool or Fool! Would you be able to live in a place like this? What do you think of this project? Could it be the answer for big cities and their vast population? A vision for the future? Or it's just another crazy idea?
One thing I have to say, it's nice to look around and see my house after I saw this place. I can breathe here… oh, I love space! Isn't it wonderful to feel blessed for everything you have in life?
I hope you feel blessed for not everything you have but especially for everyone you have in your life. Enjoy being with them.
Wishing you a happy weekend!
xo
Luciane at HomeBunch.com
Get My Help with Interior Design: HB's Design Service.
Come Follow me on Twitter: Twitter/HomeBunch
Source: Fresh Home.
* "Cool or Fool" happens every Friday. I've started this section where I post "different" and controversial things that I know some of you will love and others will not. The point is to tell us what you really think, regardless of anything. It's a space where you speak your mind and analyze what you see. Have fun with it and laugh along the way!