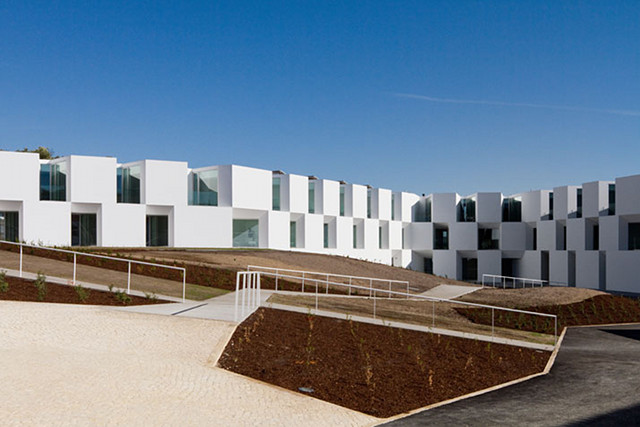 How do you usually imagine a nursing home? Sometimes we don't give much thought about this, unless you have someone you know living in a nursing home, but if I stop and think about an ideal nursing home, I imagine it as a warm, cozy and familiar space. I imagine it to be almost like a resort where you can simply rest and live the good life in a harmonious and happy place. A place where you can actually get help if needed. A place that feels like "home" and a place where you don't have to take care of everything and have some well-deserved peace of mind. That's how an "ideal" nursing home should be, in my opinion. Portuguese architects Francisco Aires Mateus and Manuel Aires Mateus had quite a different vision than I. For them, a nursing home is edgy and ultra-modern.
The architects wanted to create a place that acted like a home, a hotel and even as a hospital, depending of the client's needs. In this very unique home, the elderly can find privacy and also a social life. The interiors are also very, very minimal. It's all white, with white and gray marble floors. The communal areas have Artemide Castore Suspension lighting.
One thing I can assure you, there's nothing "traditional" about this place. Take a look.
("Dialogue" added by my husband! He simply had to give his opinion on this "Cool or Fool"! I think it's pretty funny.).
Access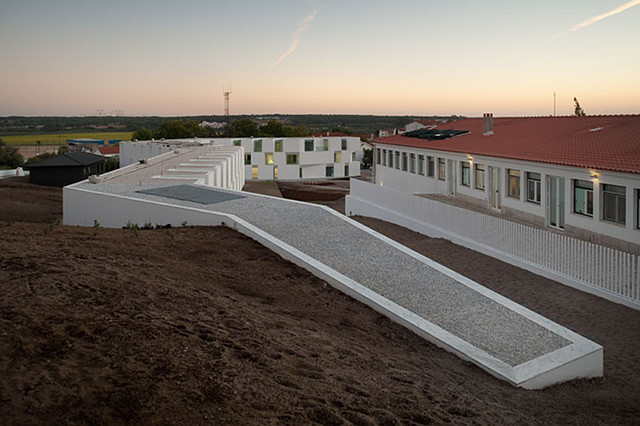 You're able to walk on the roof. Should you really build something like this at a nursing home?
Henry's daughter: "Where's Henry?"
Worker: "He's on the roof."
Henry's daughter: "OMG! NOOOOOO!"
Home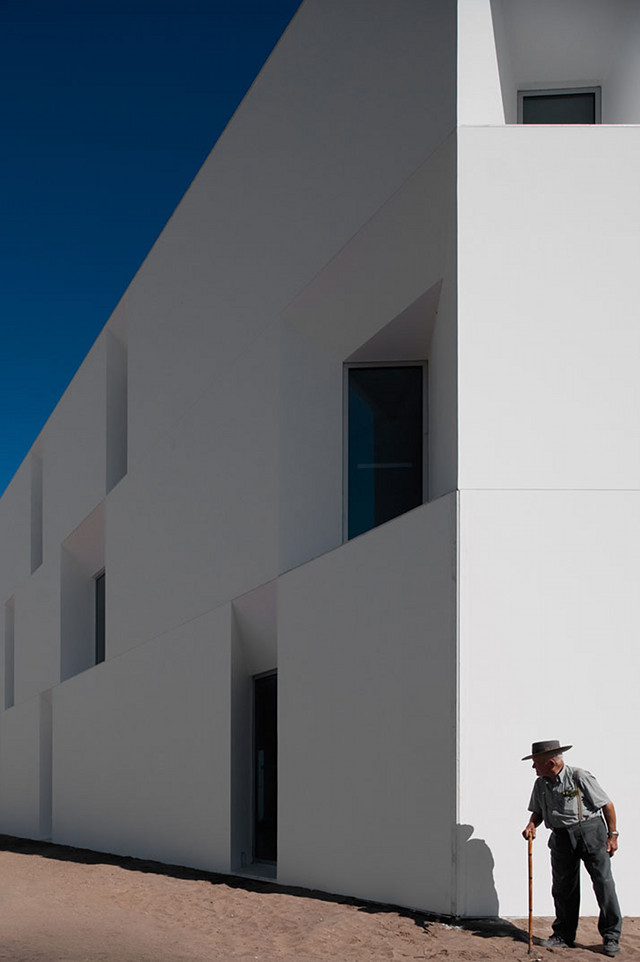 Lots to think about…
Henry: "Dagnabbit, I remember when entrances were easy to find. Kids these days, I tell ya!"
Balcony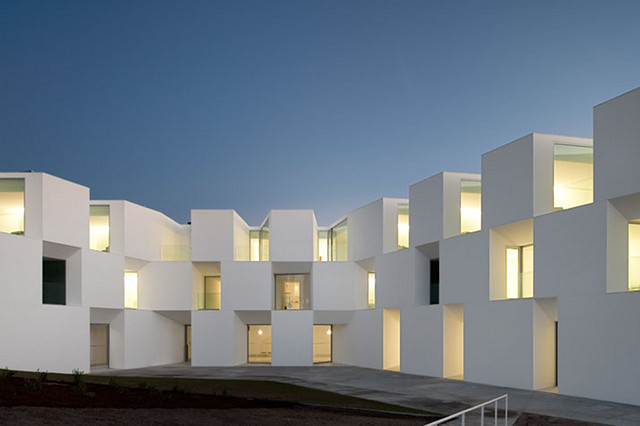 Each room has a private balcony facing the yard.
Little Susie: "Mommy, why does Grandpa's new building look like a bunch of caskets stacked on top of each other?"
Project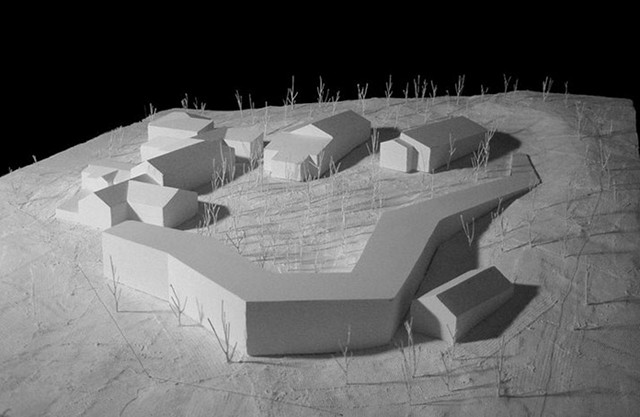 An overview of the project.
Project Manager: "If it doesn't take off, we can rent it out as a filming location for prison movies."
Building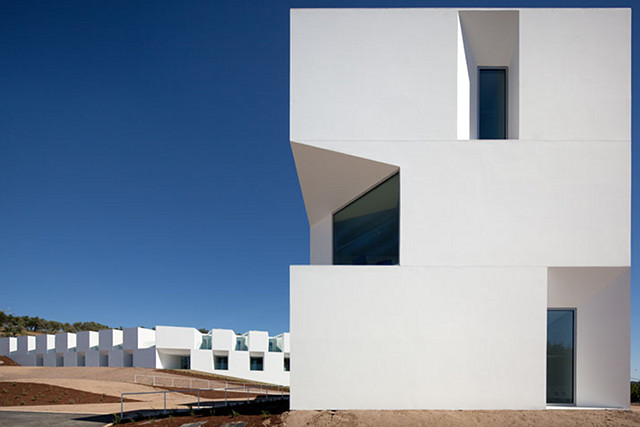 Beautiful architecture.
Henry: "I keep telling them there is a huge sideways face looking at me every time I go outside, but nobody believes me!"
Black & White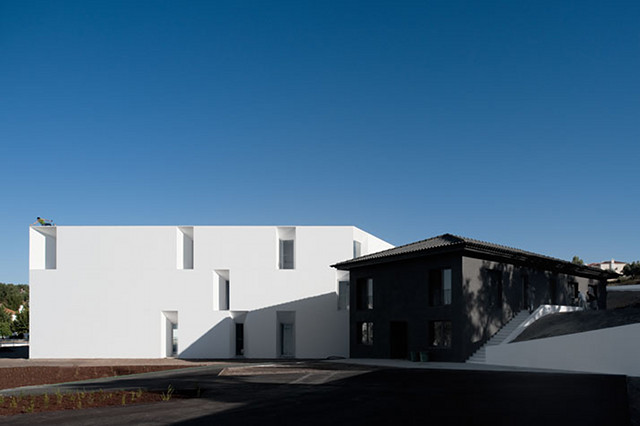 Big contrast between these two buildings.
Henry: "The black building? Oh, that's where Darth Vader is living out his years."
Life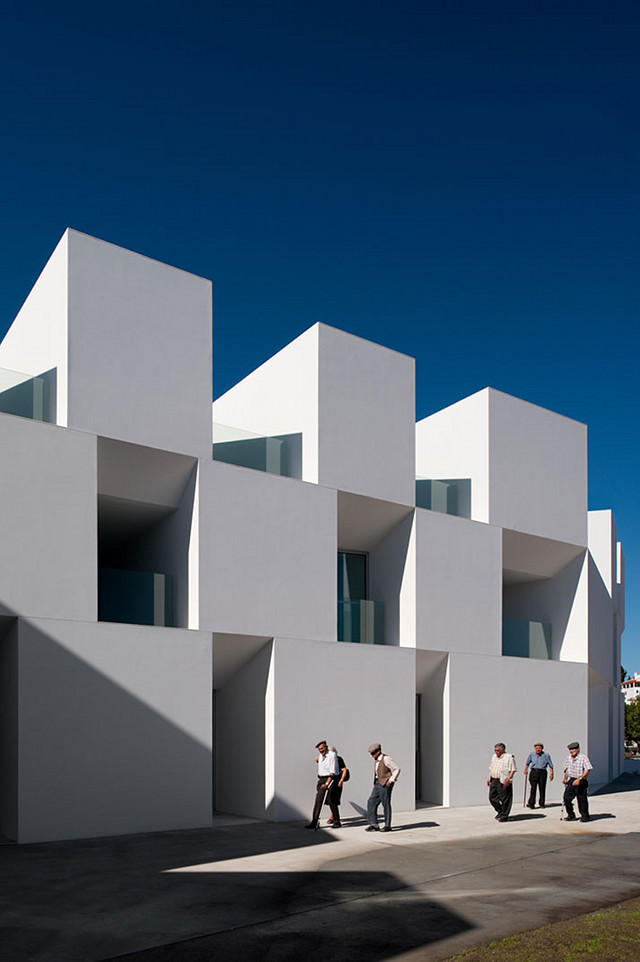 Do you think a place modern like this one can actually make older people feel rejuvenated since it's something fresh and new?
Henry: "Everybody knows that older people love change, so this modern nursing home is perfect for us!" </end sarcasm>
Night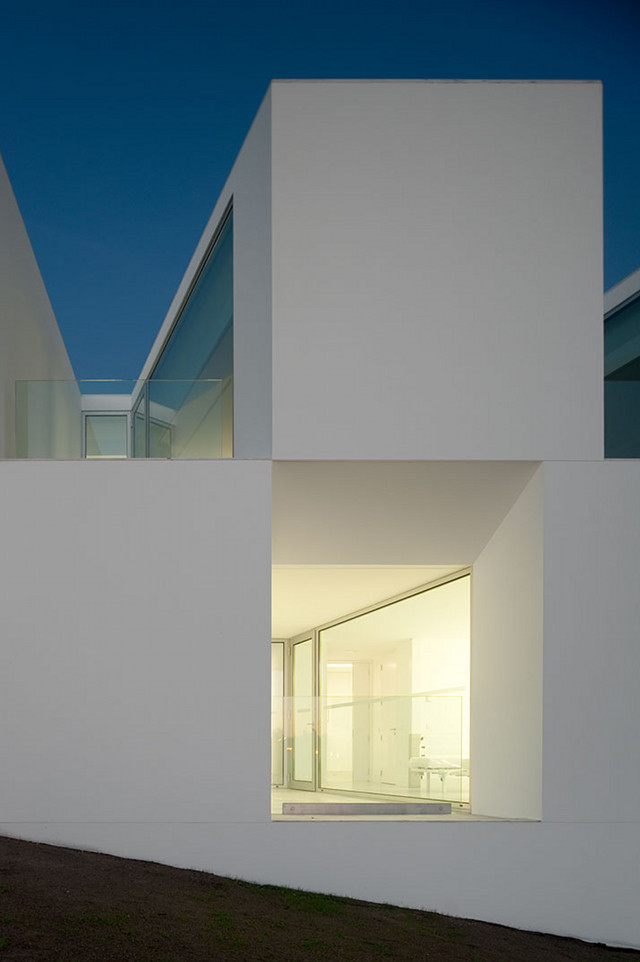 The building look even more interesting with the lights on. So pretty.
Henry: "That light! Every night I see this bright white light emanating inside my white room. I never know if I'm dying or getting ready for bed."
Window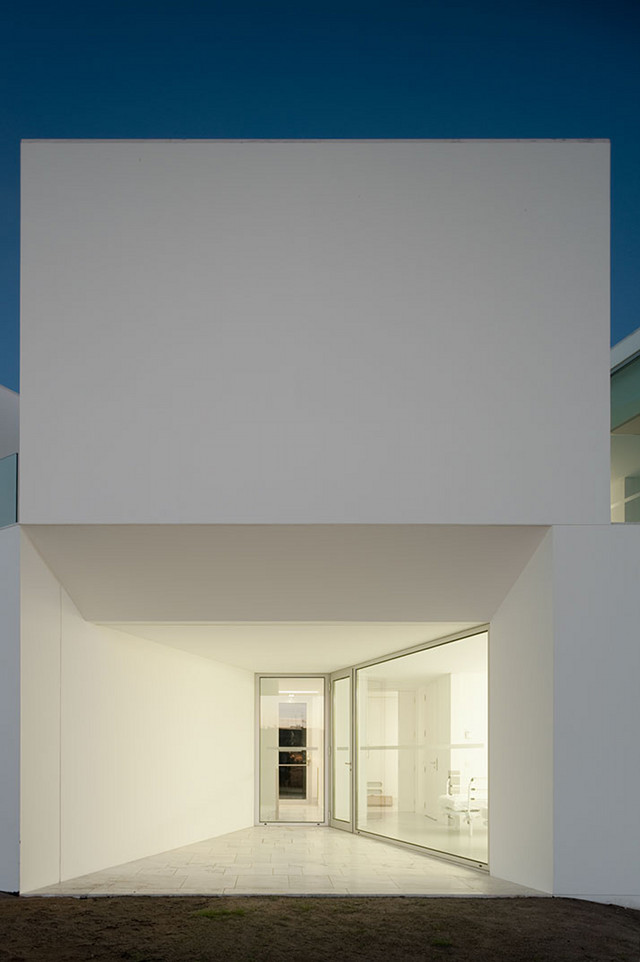 Very neutral.
Henry: "You know who likes this retirement home? My damn kids. They find bland interesting for some reason."
Hallway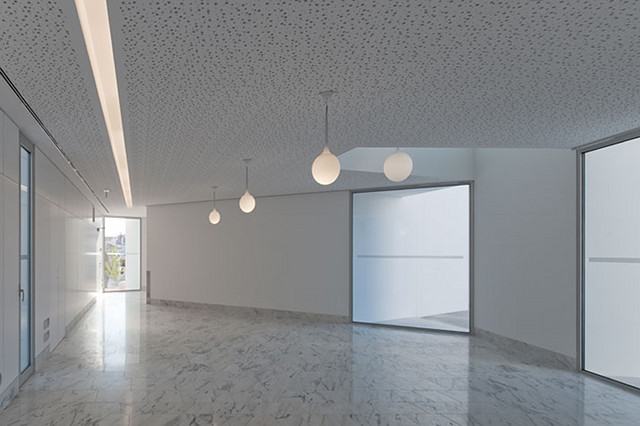 The interiors are very minimalist but it's done with beautiful materials.
Henry: "WHY COULDN'T THEY BOUGHT SOME CHAIRS??? In my day, we always had chairs, dammit!!"
Room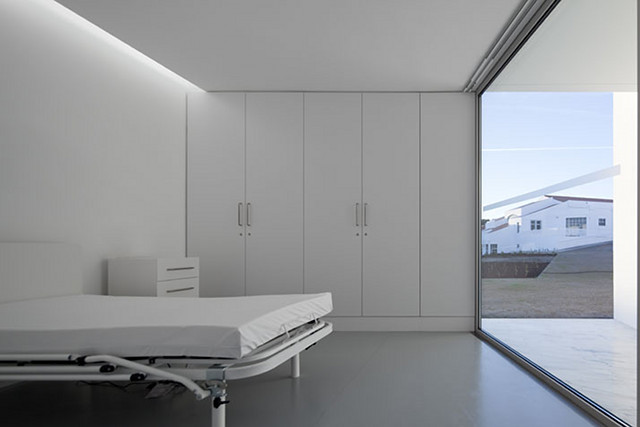 I think you can transform this space into a space of your own, after you move in. But honestly, I think this is way too cold and even depressing. A nursing home should be the opposite of it. It should feel happy and have some vibrant colors. I simply cannot see myself in a room like this one. It's lifeless.
Sales Agent: "And here we have your mortu…err, room."
White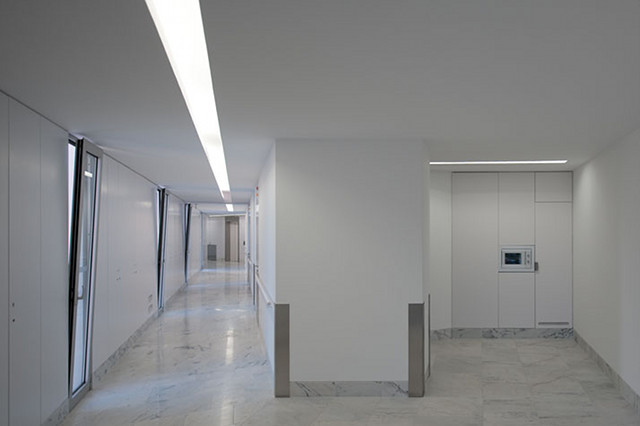 Furniture, people. What about some console tables and a couple of benches?
Developer: "We're in the red on this project!"
Project Manager: "Well, there's one thing we can still do to fix that."
Developer: "What?"
Project Manager: "Return all the furniture and pass it off as some minimalist trendy nonsense."
Developer: "Brilliant! "
Gardens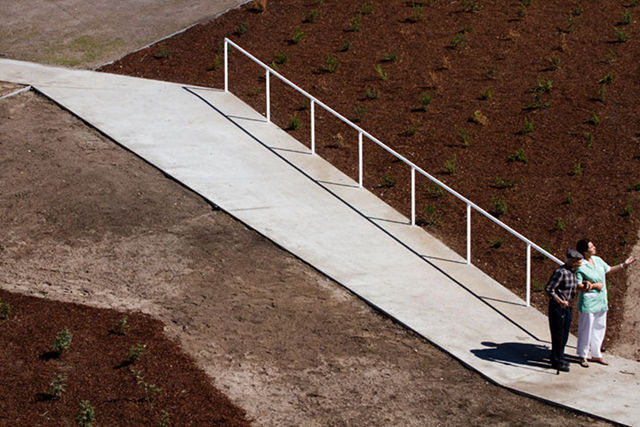 Obviously, this garden has a long way to actually look like a garden. They seem to be minimalist even in the garden.
Henry: "Little did I know that the thing I would die from would be boredom."
What makes me post this place on "Fool or Cool" is the fact that, even though I can admire the architecture of this building, I wonder if this is an ideal place for an elderly person to live. Does it feel "homey" enough? Does it feel more like a hospital than a nursing home or should we be more open-minded about spaces like this one?
Should a nursing home be this modern? What do you think? Is this place "Cool or Fool" to be a nursing home?
What are your plans for this weekend? After a very busy week, I hope to slow down a bit, spend some great time with my family and do some research for next week. I hope the weather is good so we can get out of the house. Nothing is better than going to a park for a stroll and breathing some fresh air, especially after a long winter.
I hope you have a great weekend, that you can enjoy these couple of days with people that bring positive things to your life and make you smile. Is there anything better than being with someone that you can laugh out loud with? Share moments of laughter with someone during this weekend.
See you back here on Monday! 🙂
xo
Luciane at HomeBunch.com
Come Follow me on Twitter: Twitter/HomeBunch
Source: Yatzer, FG+SG Architectural Photography, Aires Mateus Architects.
* "Cool or Fool" happens every Friday. I've started this section where I post "different" and controversial things that I know some of you will love and others will not. The point is to tell us what you really think, regardless of anything. It's a space where you speak your mind and analyze what you see. Have fun with it and laugh along the way!