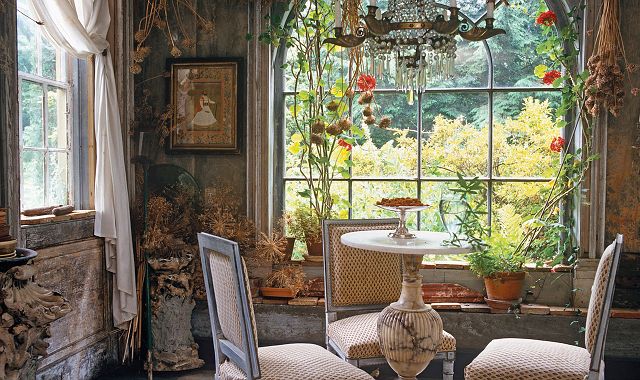 If you read Cool or Fool for a long time you know I post only things that will make you stop and look and look again! When I saw this dining room designed by Michael Trapp and I had to stop and stare at it. I had to look at every detail the pictures showed. It simply got my full attention.
The dining room of designer Michael Trapp is totally eccentric and I love many elements he used here, including the table and chairs. The windows are so charming and everything feel so original. I found myself enchanted while looking at this room because it's something I haven't seen yet. The designer gets so many points for being true to his vision, to his taste. But I couldn't help asking myself if this is a little too much. Could I ever live in a house like this? Taste is always something personal and I respect everyone's work and vision. I actually feel grateful to see something so unique like this dining room because it can be very inspiring, but remember, being inspired by something is completely different than copying it. You can love some items you like here, like, the texture, the rustic elements and apply it in small doses in your own home.
But just by looking at it, what's the first thought that comes to your mind? Cool or Fool?
Art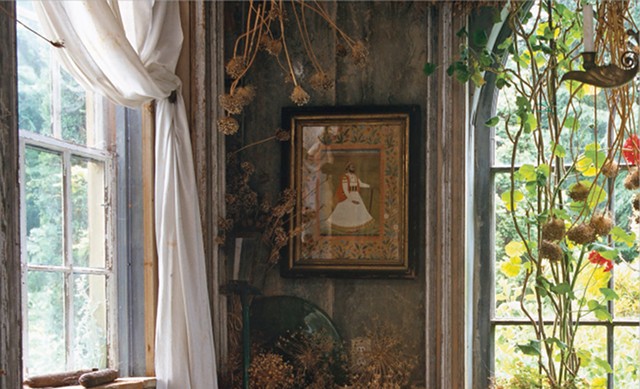 Between dry foliage.
Chairs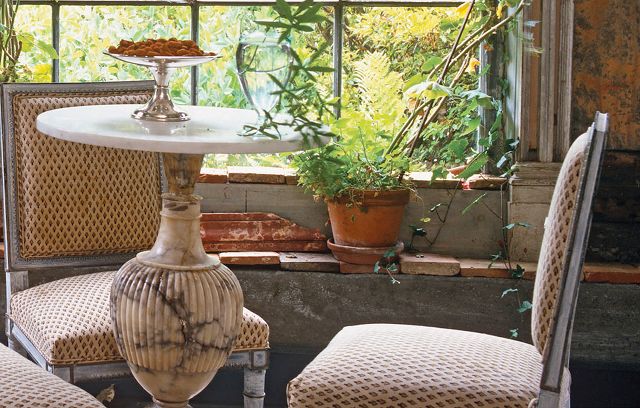 Beautiful chairs and table.
Sneeze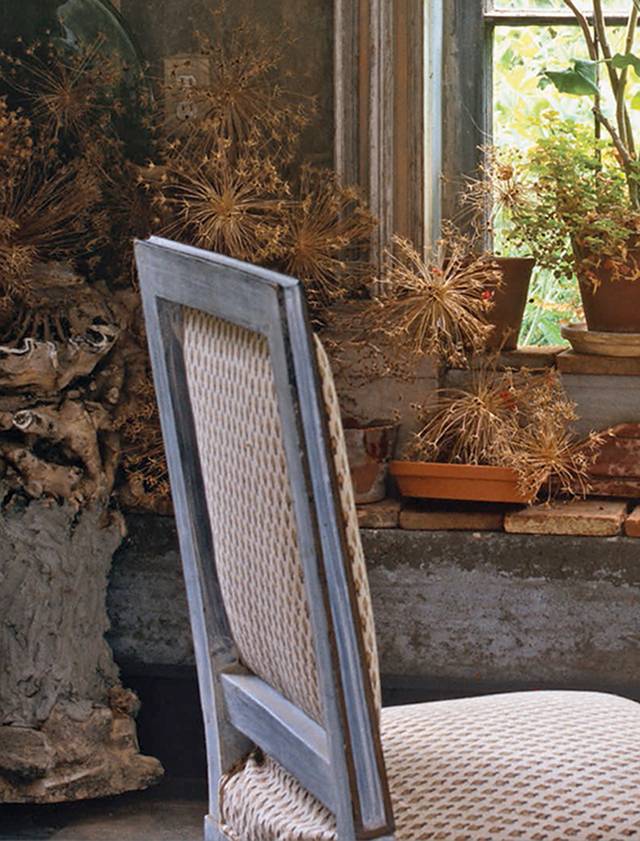 I'm sorry, but I can picture myself sneezing in this room with all of the dry flowers, plants.
Picture-Perfect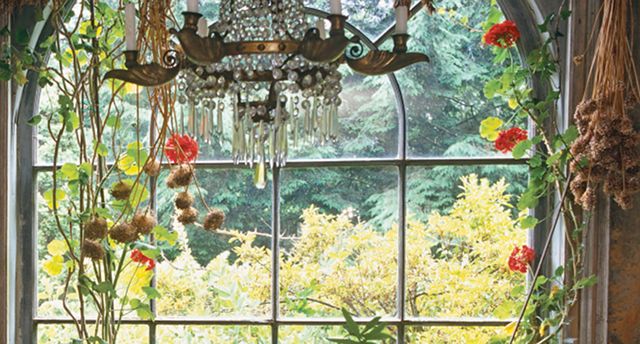 Roses growing inside.
All Here & There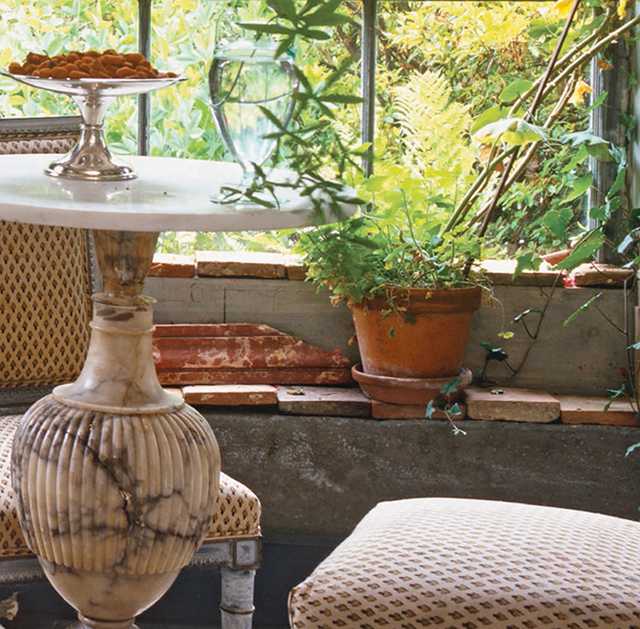 Recycling and making it beautiful once again.
I really can't wait to hear your opinion on this unique dining room!
I can't believe it's Friday already! Did you guys have a good week? Mine had some ups and downs, but I'm finishing my week choosing to feel happy. Sometimes I get emails of readers saying they wish they were as positive as I am. To be completely honest, unfortunately I'm not always positive, although, I try to be. I just have so much faith… Let me share something with you. My grandmother _who is a mother to me, since she basically raised me _ is 85 years old and she was diagnosed with alzheimer. She's doing okay right now, but everything is changing and even though it's only the beginning, we're having a hard time to understand the changes. But she always tells me of how important it is for us to have faith, to be positive and to share all of it with others. I'm always saying what comes from my heart and I had to share this with you. The truth is, we had a difficult week with my grandma not feeling well, but we continue to have faith and knowing that we are not alone and that's why I say I'm ending this week feeling happy and grateful, because I know that everything is being taken care of . If anything, this is making me appreciate every minute of life in a very real way, and understand that we're here to live the best way we can and to show how much appreciation we have for the ones we love.
We need to forget to be too careful with the imperfections of life. We really should simply accept that having a perfect life is unnecessary and trying to find wisdom in the small gestures is where happiness belong.
I hope you count your blessings this weekend and recognize new ones.
xo
Luciane at HomeBunch.com
Get My Help with Interior Design: HB's Design Service.
Come Follow me on Twitter: Twitter/HomeBunch
Get Home Bunch Via Email: Become a Subscriber
Source: Interiors
* "Cool or Fool" happens every Friday. I've started this section where I post "different" and controversial things that I know some of you will love and others will not. The point is to tell us what you really think, regardless of anything. It's a space where you speak your mind and analyze what you see. Have fun with it and laugh along the way!