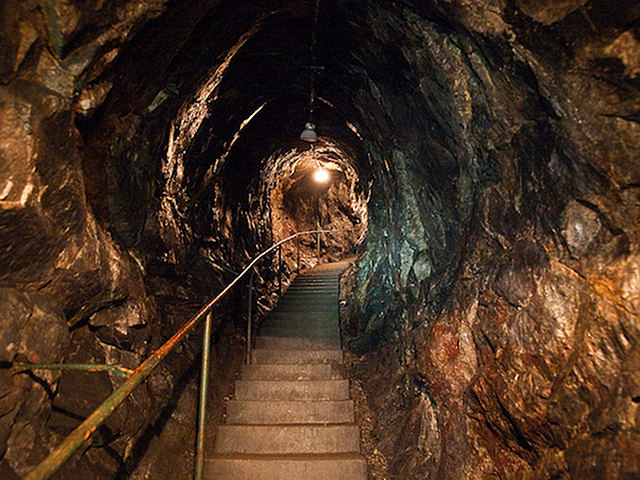 Fancy an exotic vacation? Well, I'd think twice before answering that question, especially if the "exotic location" is this hotel cavern! The deepest hotel in the world is a cavern located 500 feet underground. The former Sala Silver Mine located in Sweden is the ideal place to spend some spooky and cold days. The temperature averages about 36°F (2°C), while the rooms are a manageable 64°F (18°C). What can you do there? Well, besides playing vampires or bats, you can have dinner at the restaurant (do they serve blood?), sleep for as long as you want (no sunlight to disturb you) or you can get married! Yes, you heard me. Some people choose this place to get married. My question is, when starting the marriage in a deep hole, where does it end? Hell?
Try Harder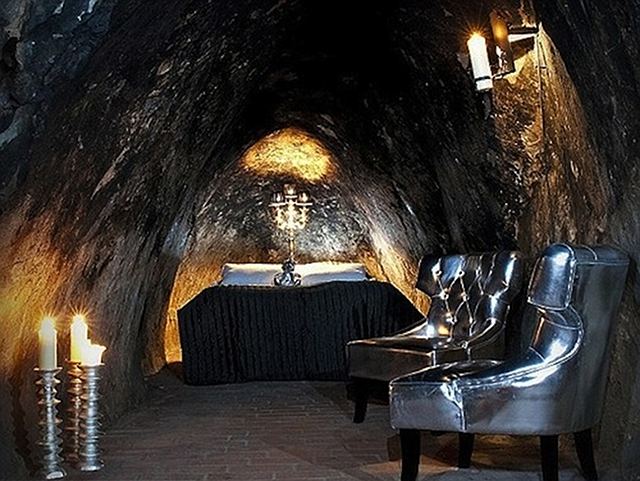 One of the rooms. I really thought they would have caskets instead of beds and some "Twilight" posters on the wall. But they do impress me with these hideous silver chairs!
Candlelight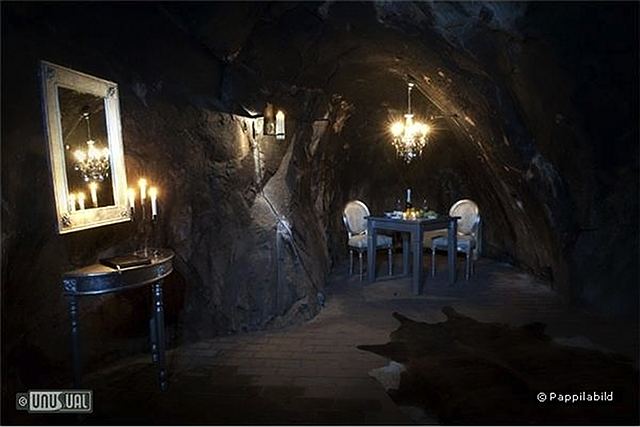 Romanticism in this place? Really???
Champagne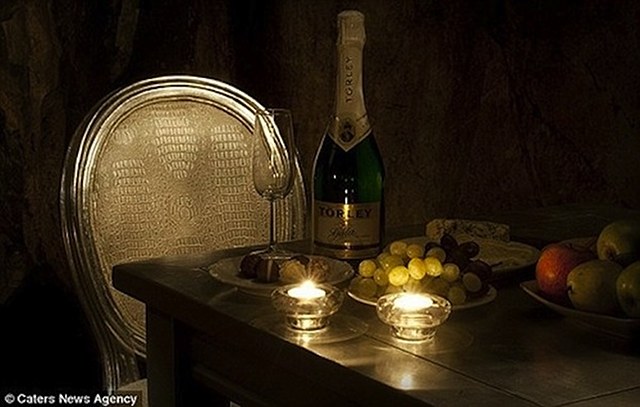 Okay, I'd need lots of Champagne to be able to stay in this place!
Adding Color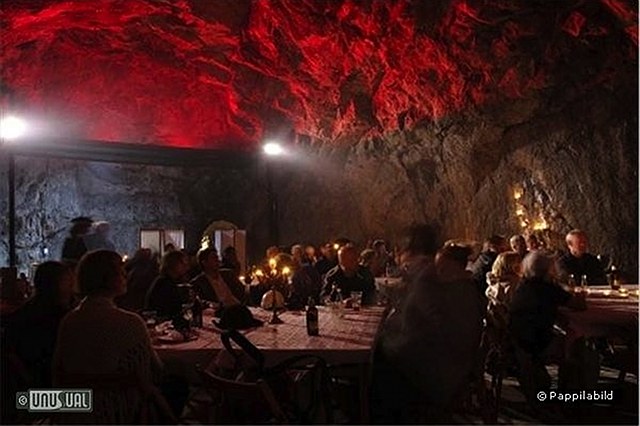 The restaurant. Special of the day? Bat leg soup.
That's All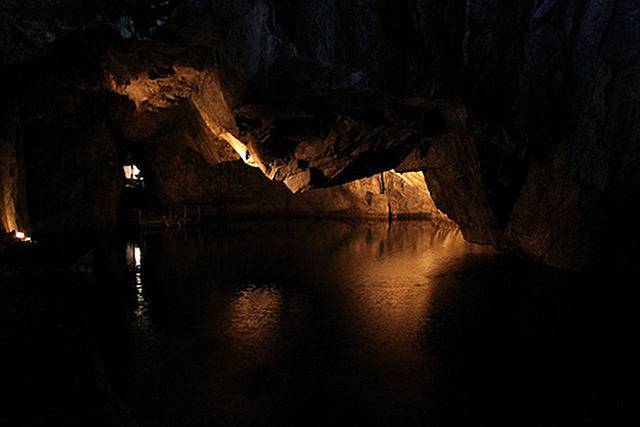 At least one beautiful thing to look at.
Married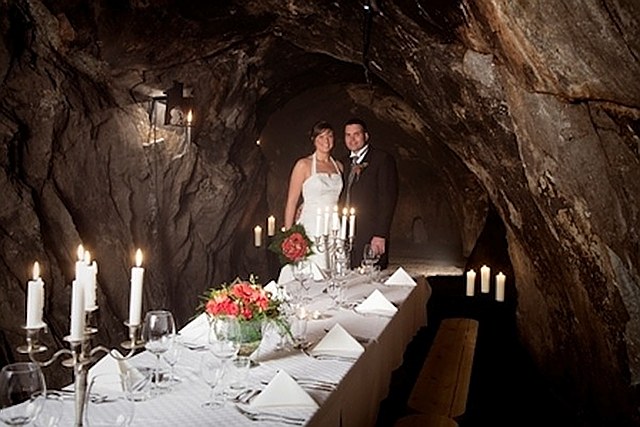 Yes, they did get married there!
Wondering how much you'd have to spend for the most unforgettable (and the most claustrophobic) days of your life in this hotel? $280/night.
I hope you could laugh a little with this post!
Now that you've seen it all, tell me, is the deepest hotel in the world Cool or Fool?
My wishes for your weekend? I wish you're in a much brighter place than this one. Well, not only physically, but spiritually, of course. I hope you have a happy, healthy and safe weekend and thank you so much for being here every day. It's truly a honor to have you here.
Also, I want to share with you that I saw my baby Matthew in 3D yesterday. We were having a normal ultrasound and the nurse said she thought he was too cute and wanted to see him in 3D. I never thought of having it done because I was scared it would be too "weird", but I have to tell you how amazing it was! The kids and my husband were all there and we saw our baby! He's so cute! He was having a great time and he even "smiled"! It was an indescribable moment.
xo
Luciane at HomeBunch.com
Get My Help with Interior Design: HB's Design Service.
Come Follow me on Twitter: Twitter/HomeBunch
Source: Curbed, The Deepest Hotel Room In The World.
* "Cool or Fool" happens every Friday. I've started this section where I post "different" and controversial things that I know some of you will love and others will not. The point is to tell us what you really think, regardless of anything. It's a space where you speak your mind and analyze what you see. Have fun with it and laugh along the way!