Hello friends! How are you doing today? Did you all have a fun Christmas? We had a great time together as a family of five now! And yes, it was a bit louder, less organized and it took a bit longer to open all the gifts, but it was perfect just the way it was! We stayed home (is there a better place to celebrate Christmas?), had lost of delicious food, snow was falling and the kids were loud, a good sign that they were having a ball!
I have to say that we had a really wonderful Christmas but I'm feeling exhausted today! So, if you're feeling like me, just try to take it easy and enjoy some quiet time. We all deserve that!
Now, are you ready to relax and enjoy the cottage of the week? Take a look at this adorable 1908 cottage is a 750-square-foot and it's located in Sag Harbor. The cottage was bought in 1983 by Phyllis Landi and it was very different than now. The whole cottage was covered in dark paneling and all that she wanted to do was to make it look lighter, brighter and much happier. She transformed what felt like a dark cave into a very airy, summery vacation home.
Shades & Trees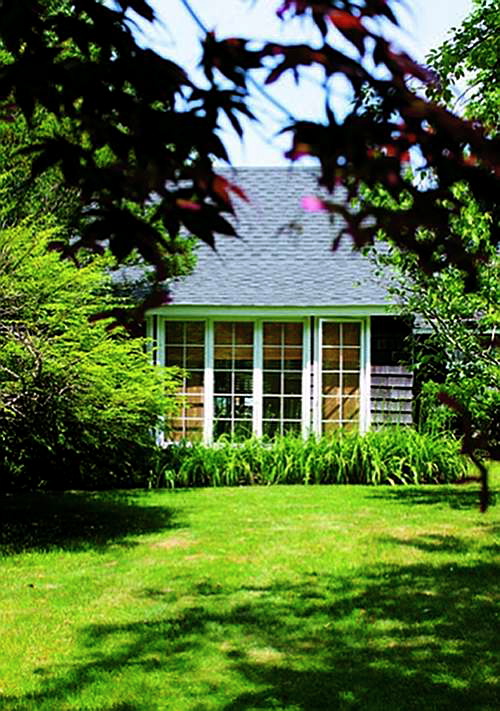 A cute cottage always makes my heart sing. Isn't it adorable?
Blonde Fatale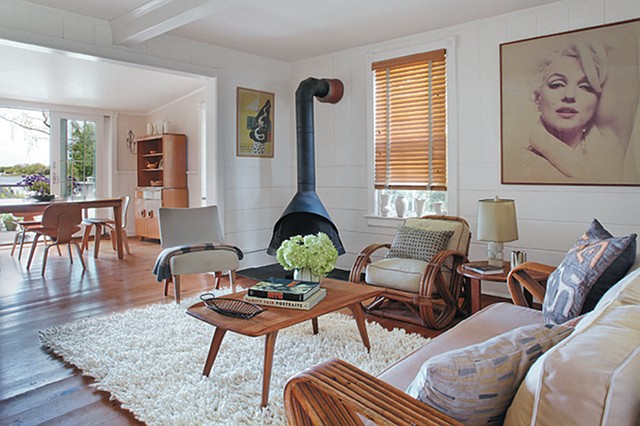 The whole cottage was inspired by this photo. She wanted all walls to be white with a neutral pallet. A cottage inspired by Marylyn? Yes, you heard it right!
Under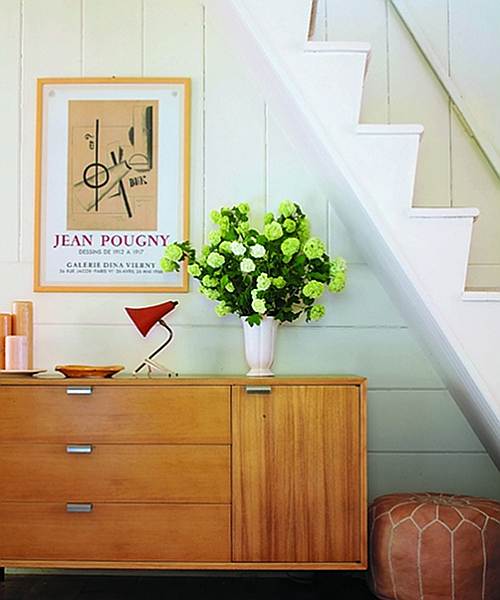 Every space counts when you live with only 750-square-foot. Using the space under the staircase is smart and in this case, it looks great!
Dining Room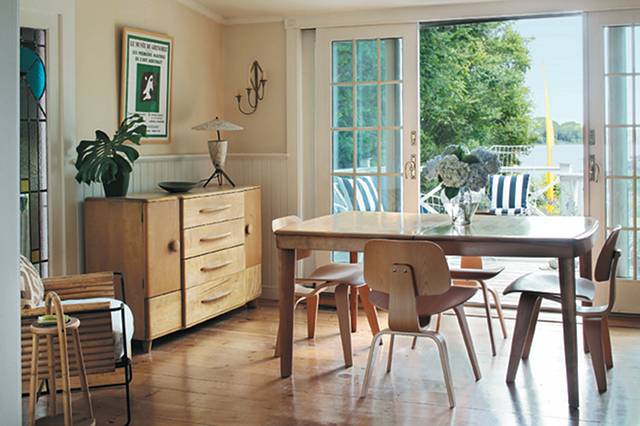 The dining room is a tresure trove of vintage Heywood-Wakefield pieces.
Love Letters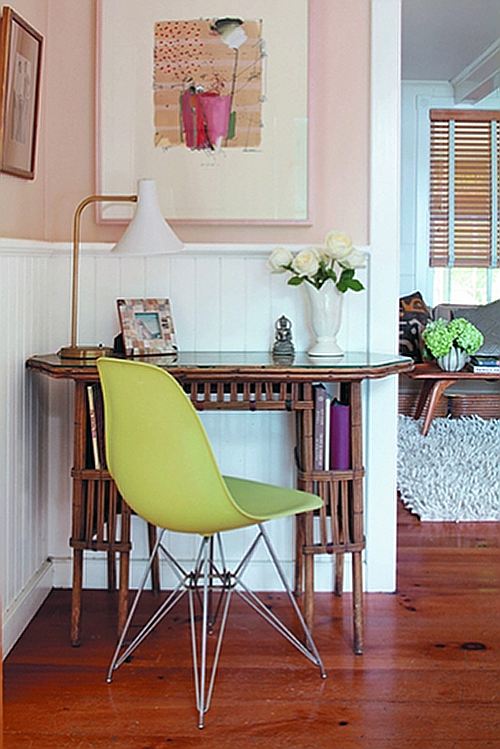 Small spaces can and should be charming.
Eating Area
I adore this space. So cozy and welcoming!
Bright Me Up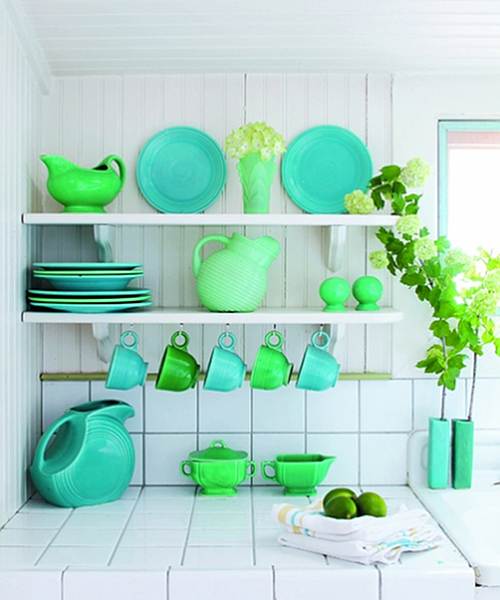 Bringing color can be so fun! Don't be afraid of doing it.
Bedroom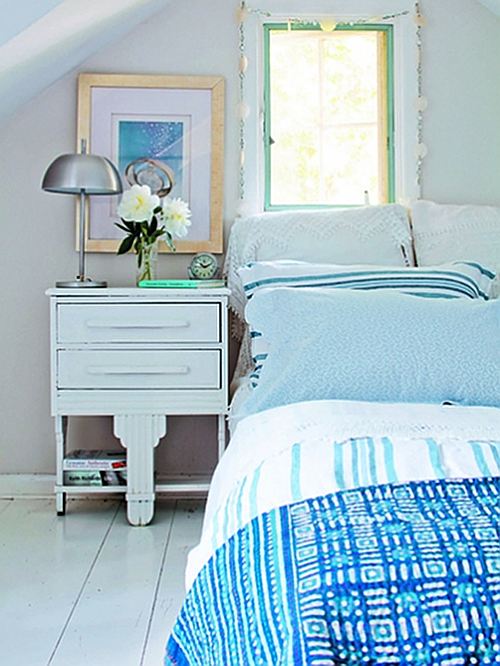 Sunny bedrooms are perfect for cottages.
Sunroom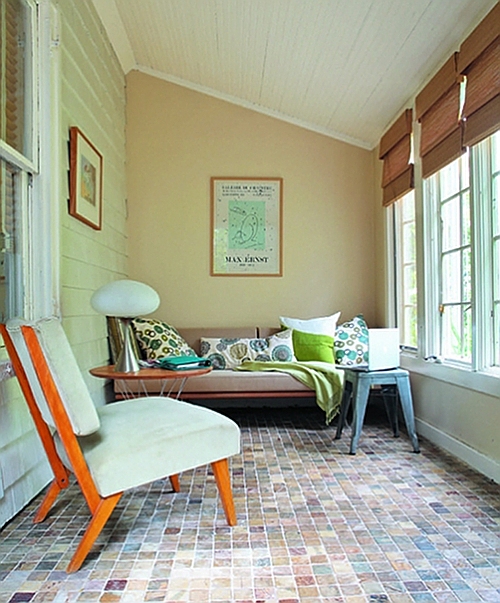 A sunroom is always a perfect place to read a good book. Bring only comfortable furniture into it.
Patio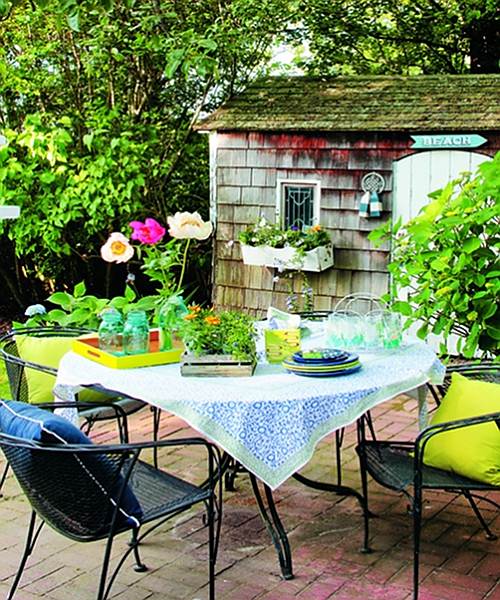 Sunshine, where are you? Oh, I wish I was under the sun, eating some fresh salad on a beautiful patio like this one.
I hope you've enjoyed seeing this cute cottage and some "sunny pictures". It really made me miss last summer! But at the same time, I know I can't complain. After all, I'm blessed to live in a place where all the seasons are truly beautiful.
Wishing you a blessed week!
xo
Luciane at HomeBunch.com
Hot Summer Prices! Get My Help with Interior Design: HB's Design Service.
Come Follow me on Twitter: Twitter/HomeBunch
Source: Cottages & Gardens.