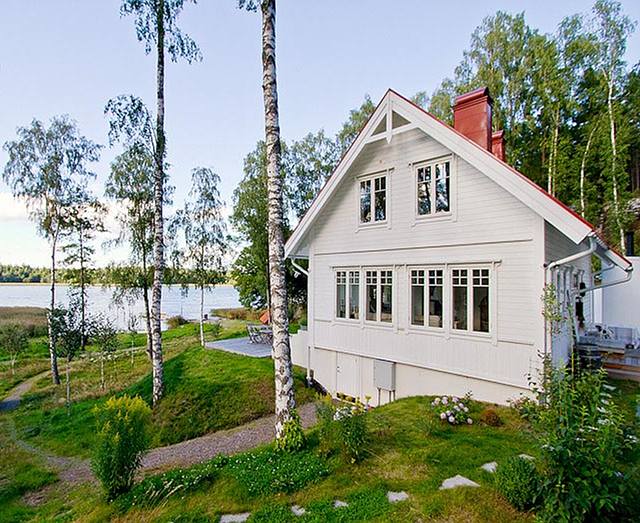 Don't you love Tuesdays? I get excited about Tuesdays now that we have our Cottage of the Week featured here. I love the simplicity of the cottages I find. I read a comment the other day where this lovely reader said she enjoyed seeing and dreaming with the big houses I post here, but she gets even more inspired with the cottages because they have realistic size and decor. I couldn't agree more! I totally understand that. I love seeing houses that make us dream, the kitchens that make us want to demolish the ones we have and start all over again, but nothing speaks more to my heart than cozy places where everything feels so uncomplicated.
This one's location? Sweden. It's amazing how many gorgeous cottages you can find in that country! Enjoy this Cottage of the Week!
The Red Roof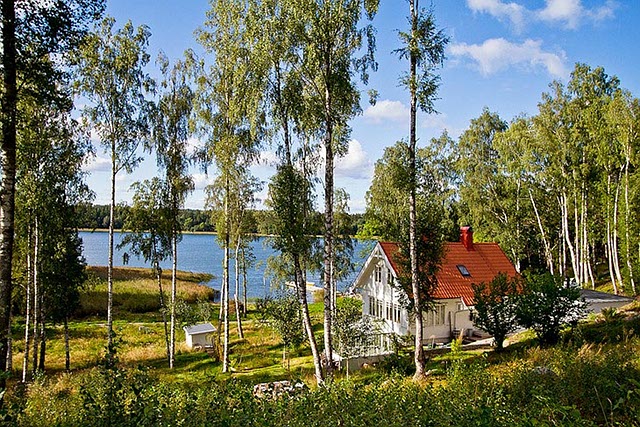 I love the surroundings and the cottage-y red roof.
Fireplace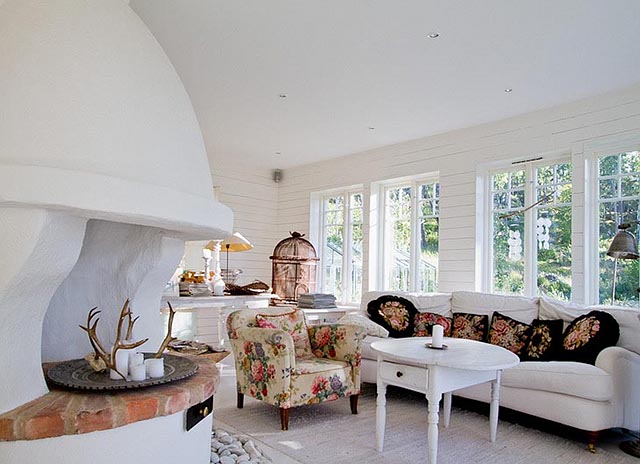 Inside you'll find bright interiors and this unique fireplace.
Fabrics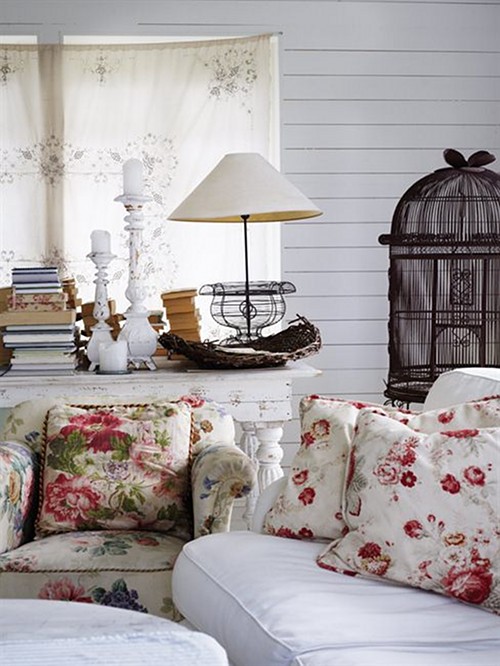 I really like the floral fabrics and the bird cage.
Space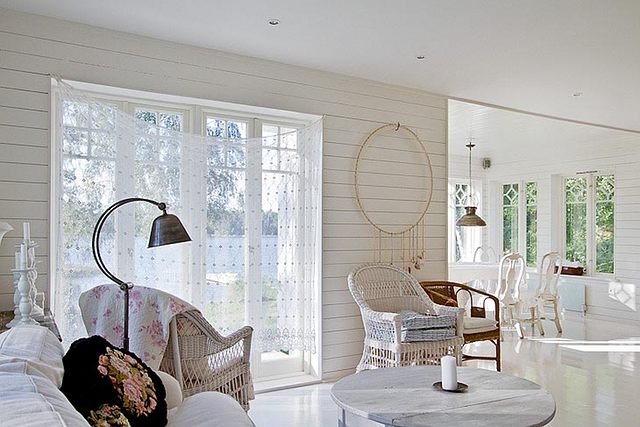 This room is very bright with all the white on the floors and walls, but I don't think anyone should block that view.
Candles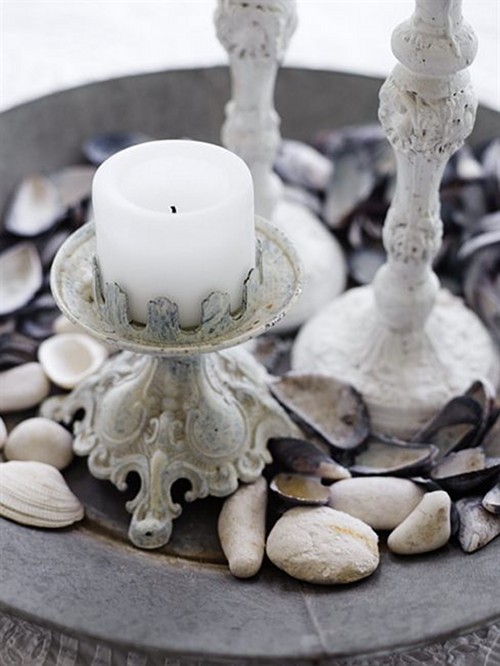 It's always a great idea to add some lightly scented candles, preferably white.
Much Better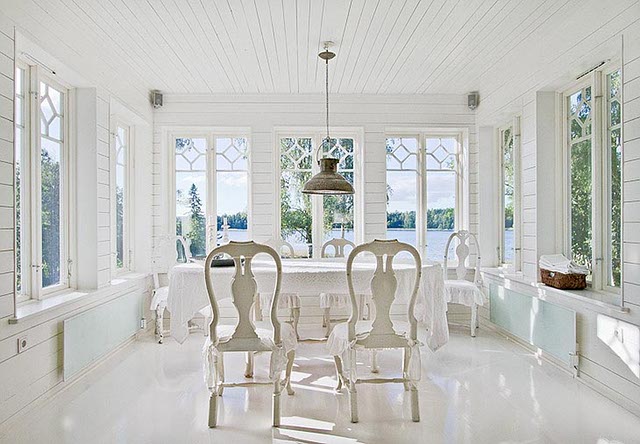 Beautiful dining area with a lake view. I really like the windows and the light fixture in this room.
Cooking & Eating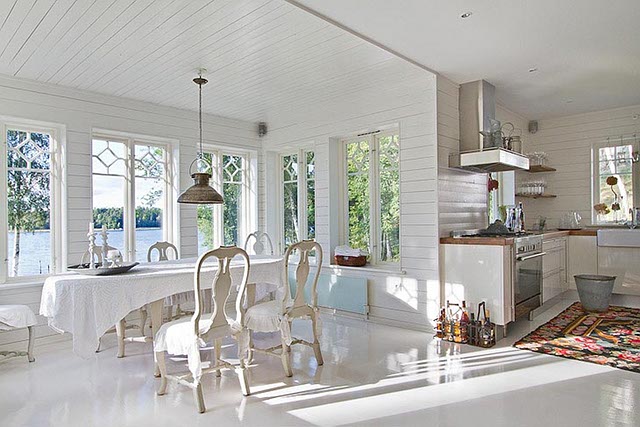 Lovely space.
Swedish Kitchen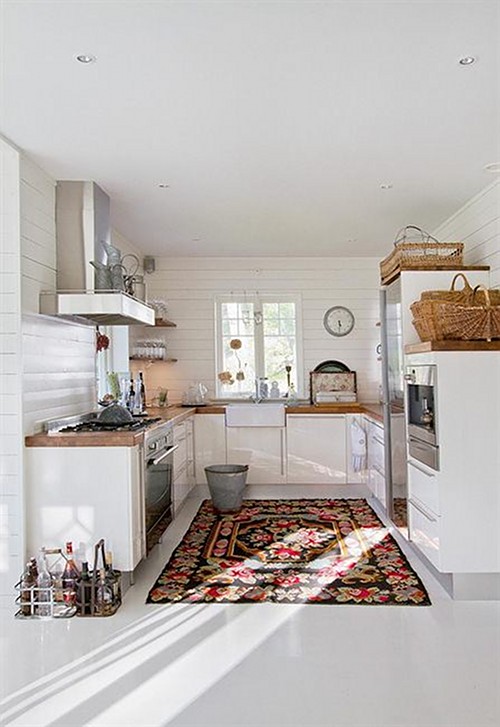 Simple, compact. Ideal for a cottage.
Warmth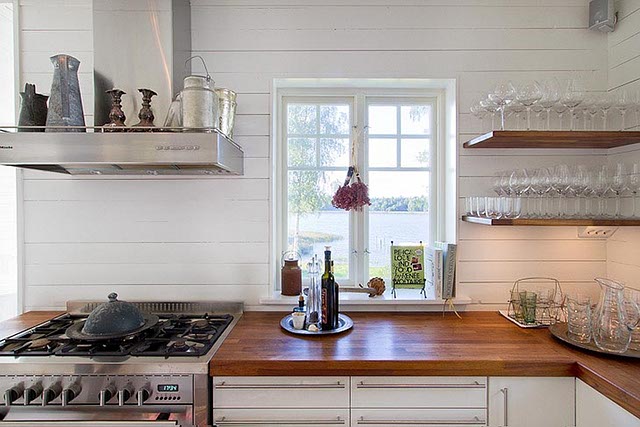 The wooden countertops add some warmth to the kitchen. Nice lake view from this sweet window.
Sink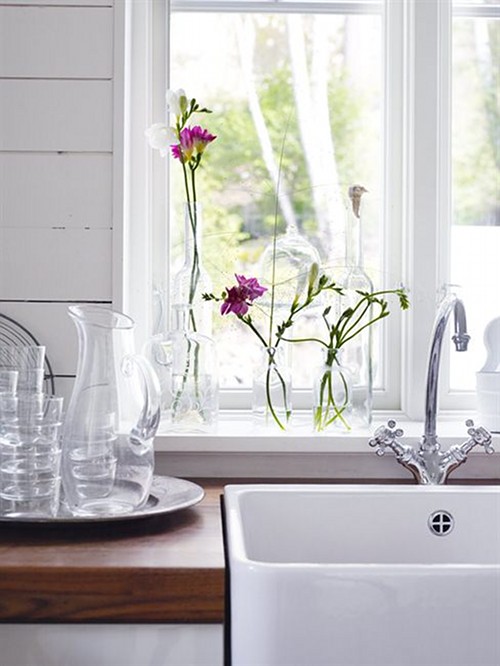 A classic look.
Mudroom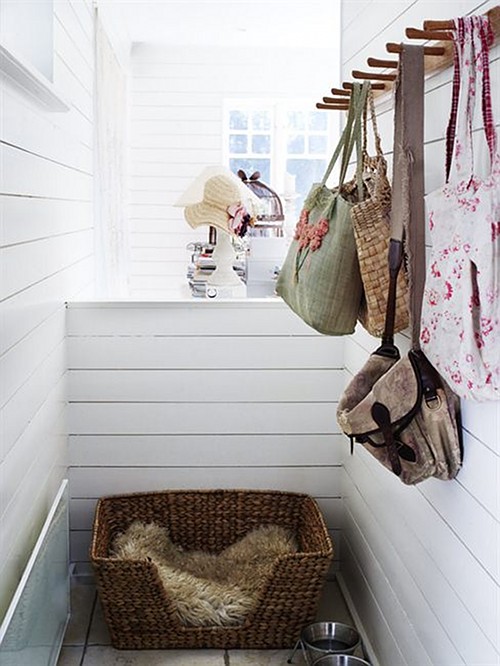 A tiny but well-organized mudroom.
Adding You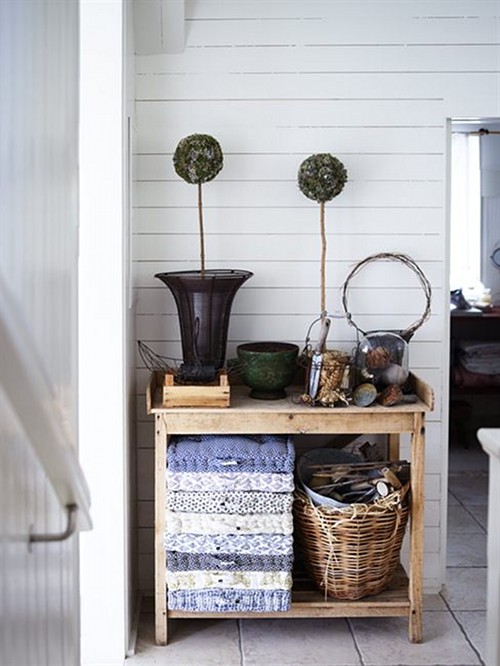 Display things you love around your house. Show your personality with decor.
Hats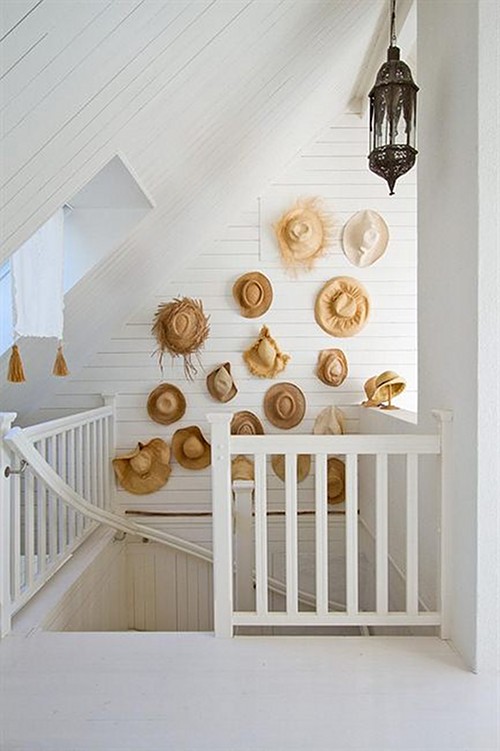 If I ever have a cottage, I know I'll do something like this. Just perfect!!!
Master Bedroom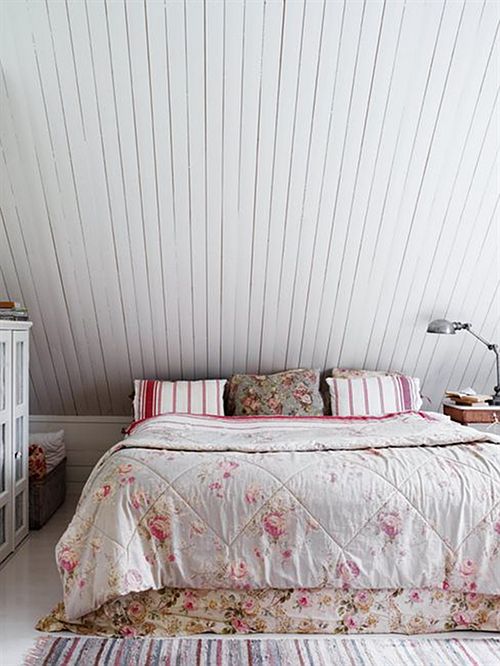 This is a very cozy master bedroom. It feels very delicate.
Book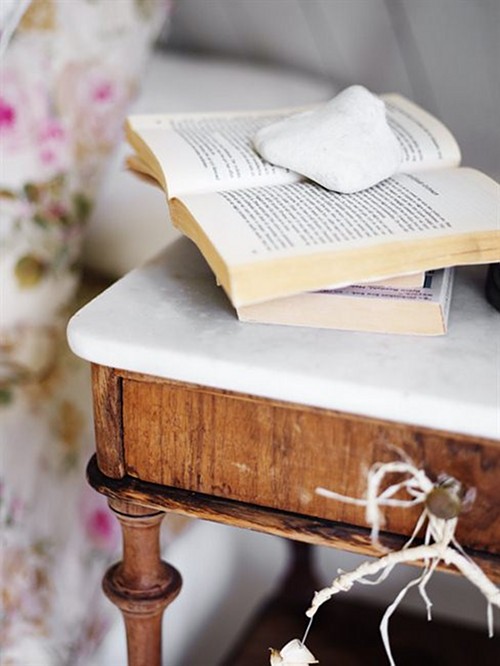 Vintage feel.
Comfort and Light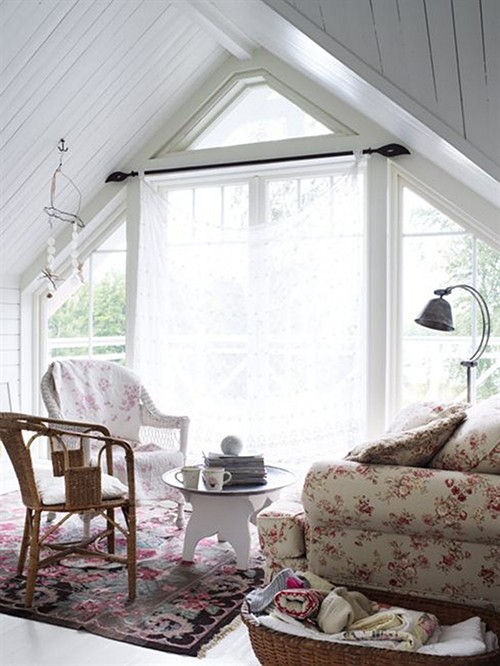 The master's seating area is my favorite part.
Cozy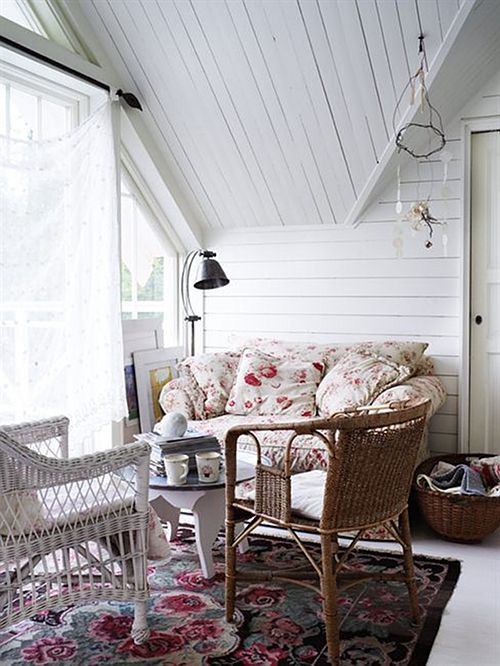 I'd love to have a cup of coffee here and enjoy the lake view.
Shower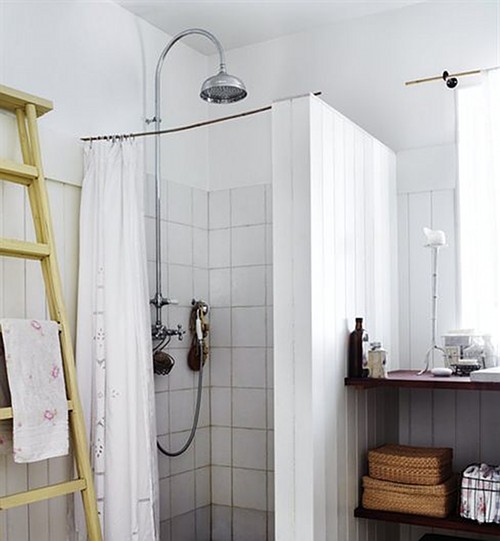 I always love seeing ladders in bathrooms. Hang your towels with charm.
Wash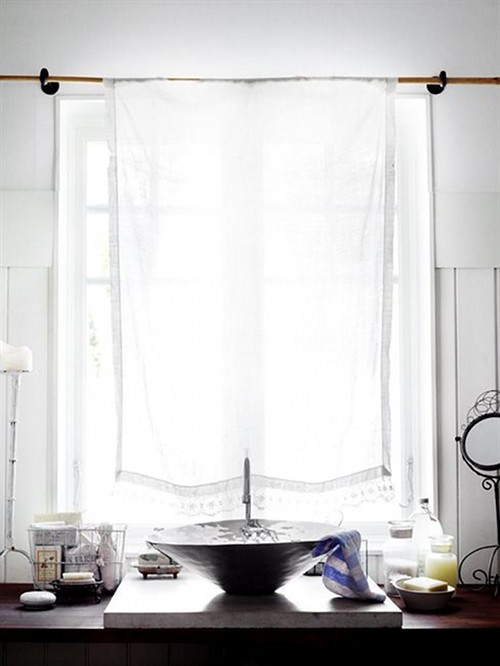 A more modern feel.
Water
The sink.
Fluffiness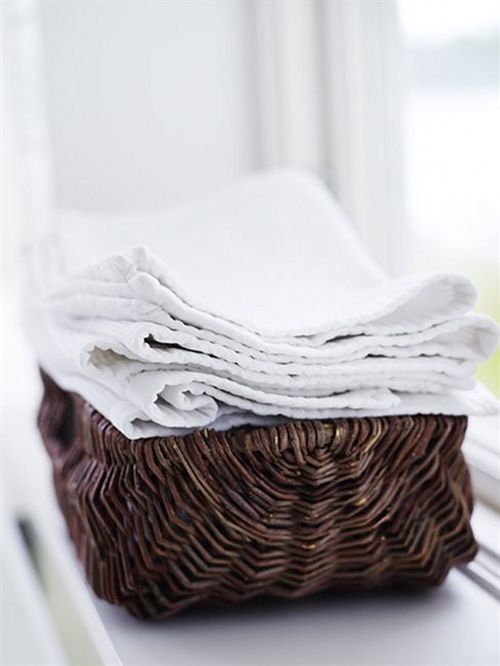 Fluffy white towels are a must in any bathroom.
To Outside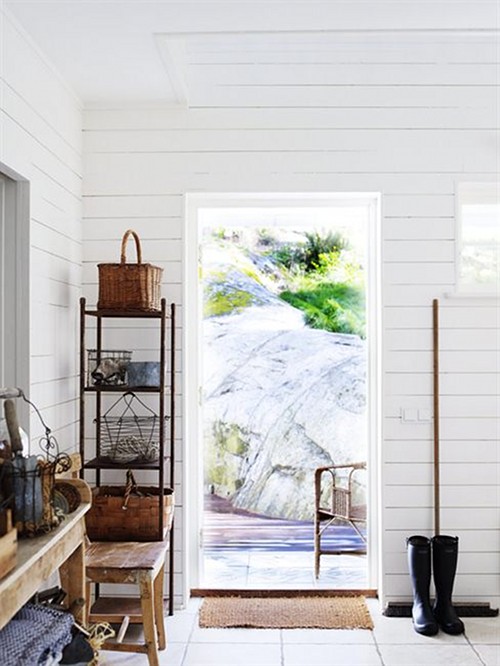 Sunny entrances always bring a good feel to the rest of the house.
Outdoor Shower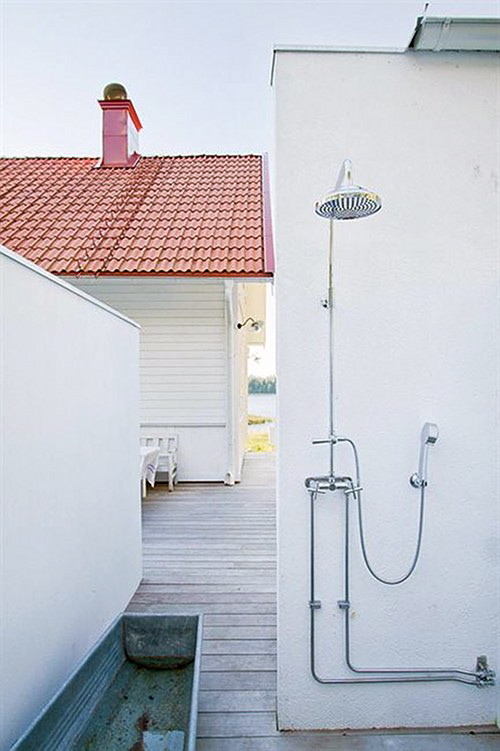 Don't we all love an outdoor shower?
Sunny Room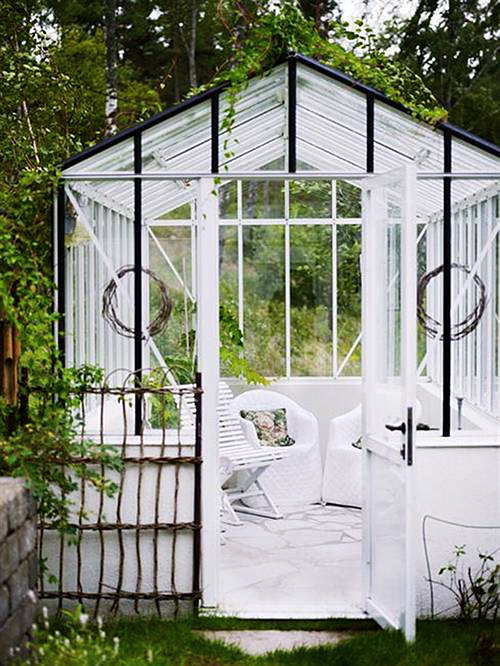 This is a small but great sunroom.
Nature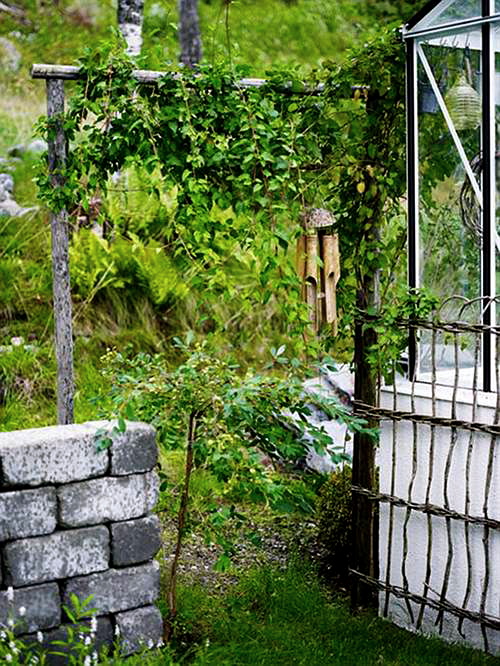 Calming.
Cottage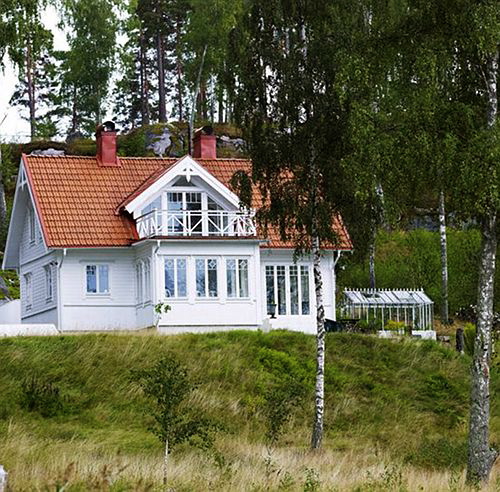 The back of the cottage.
Boats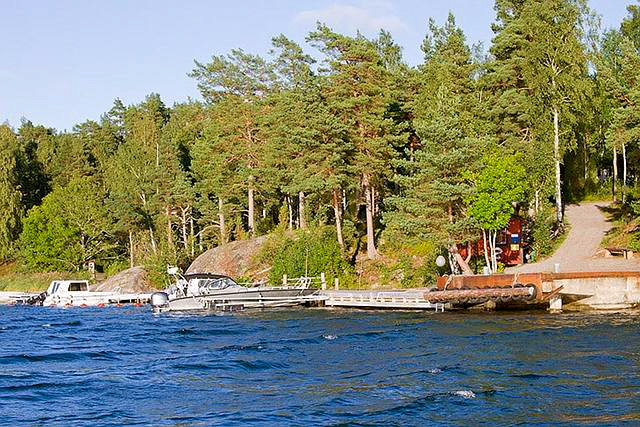 Boating, anyone?
Water & Woods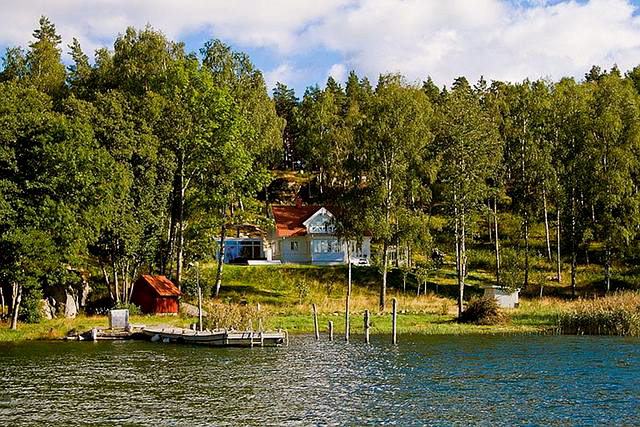 The cottage is surrounded by nature. Everything feels so peaceful.
I really hope you guys enjoyed this cottage. These places keep reminding me to slow down a bit and to create a cottage-y-like spot in my own house, where everything feels simple and very cozy.
Have a wonderful day!
xo
Luciane at HomeBunch.com
Get My Help with Interior Design: HB's Design Service.
Come Follow me on Twitter: Twitter/HomeBunch
Source: Behrer.