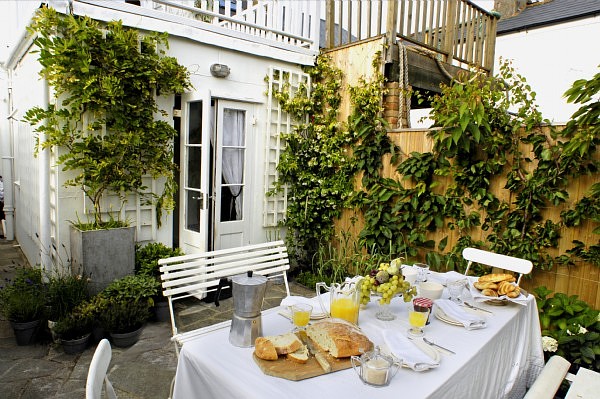 This is the kind of cottage for those who loves cottages but don't like to compromise on style. Built in 1810, this cottage still enjoys the traditional feel of a fisherman's abode but with the talented eye of the owner has been lovingly restored to combine the original charm and character with wonderful bespoke furniture and stylish design. Best of all, this beautiful traditional fisherman's cottage is nestled just a few steps from the beach and the interior has a chic Italian coastal style.
I hope you feel inspired and delighted.
Admiral's Cottage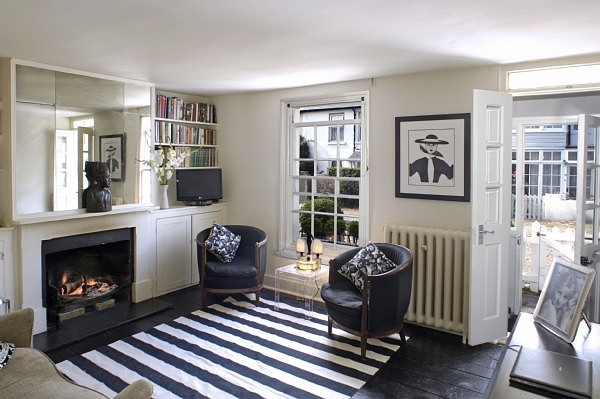 The classic "back and white" prevails in this cottage.
Living Room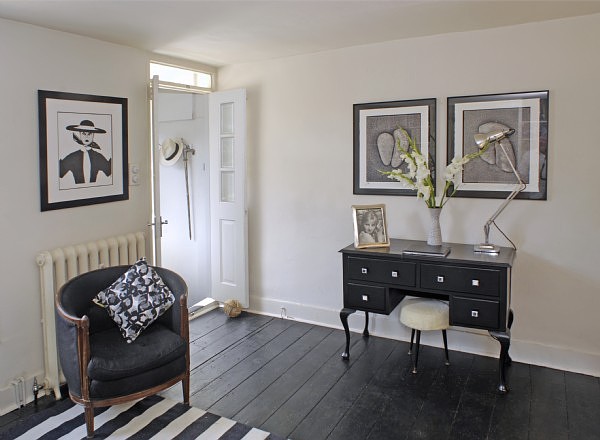 Chic cottage in every angle and direction.
Cheers, Mate!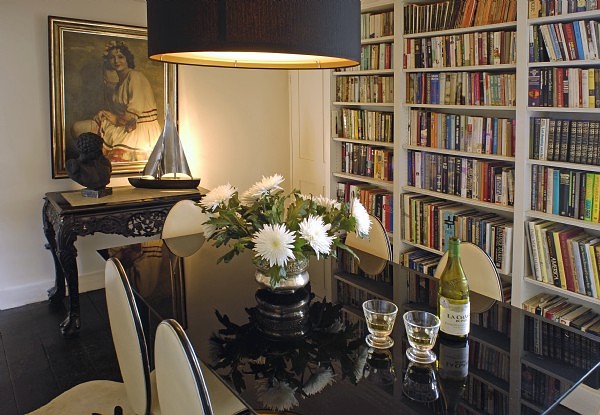 I love books and food! The best of the two worlds: bring the books to the dining room and vice-versa.
Right Left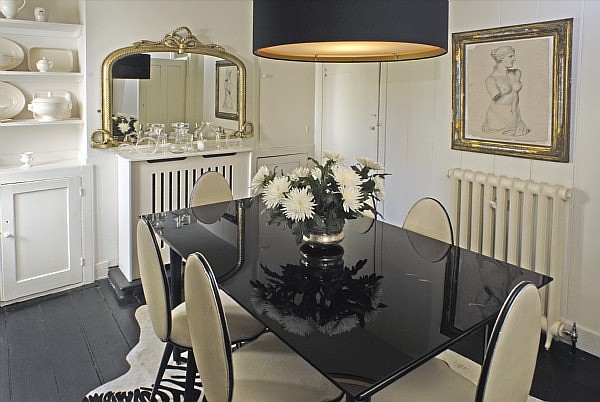 The opposite wall.
Kitchen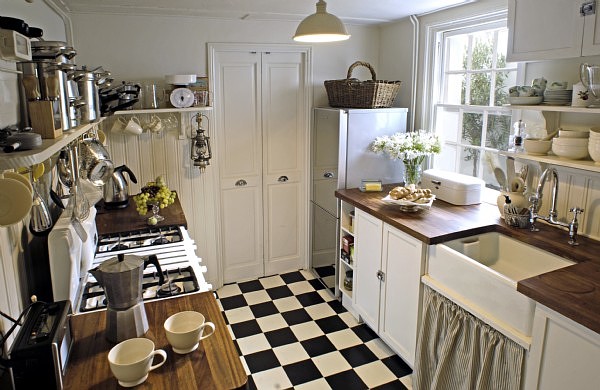 I know we're used to seeing huge kitchens with amazing appliances and ranges that are as expensive as a car, but there's something so great about small kitchens like this one. Isn't it so charming, cozy and sweet?
Hang It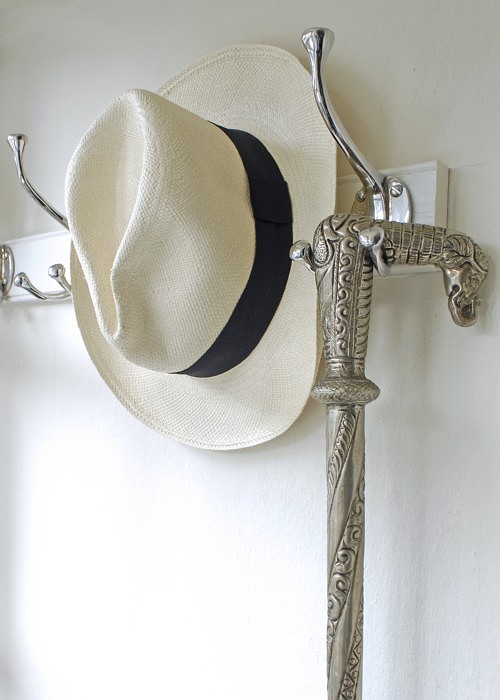 Lovely.
Master Bedroom
This is so beautiful! I really like the dark floors.
Master Bedroom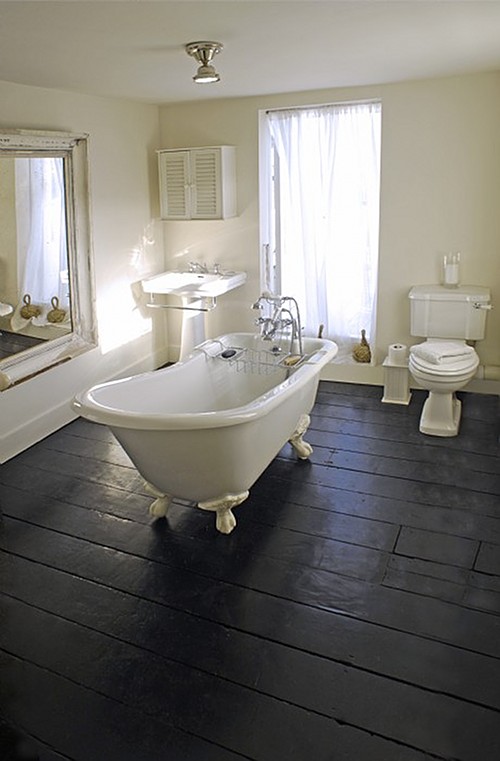 Oh, I simply love this! I wouldn't mind having this clawfoot tub in my bathroom. Would you?
By the Beach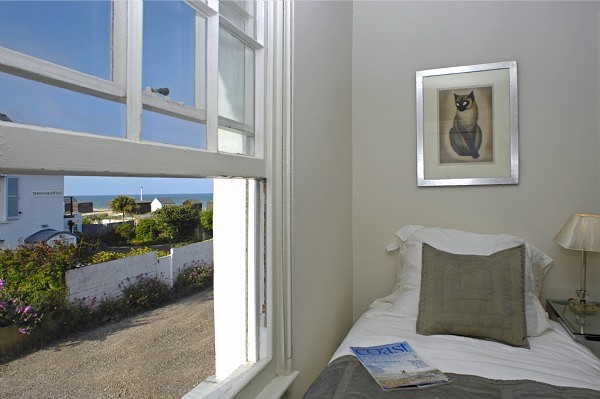 Sweet view of the beach.
Lovely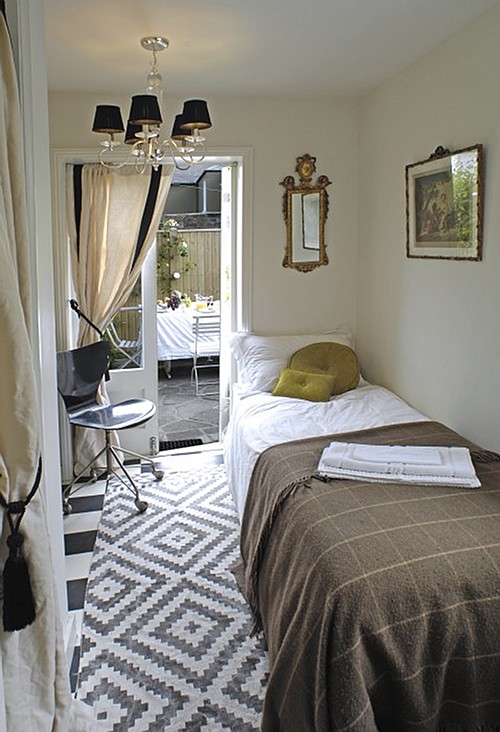 This is so cozy and stylish.
Sunny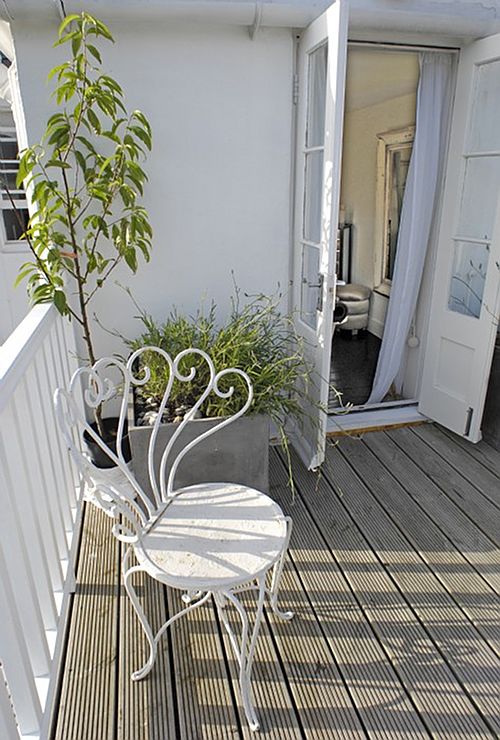 Bring me a gelato!
Backyard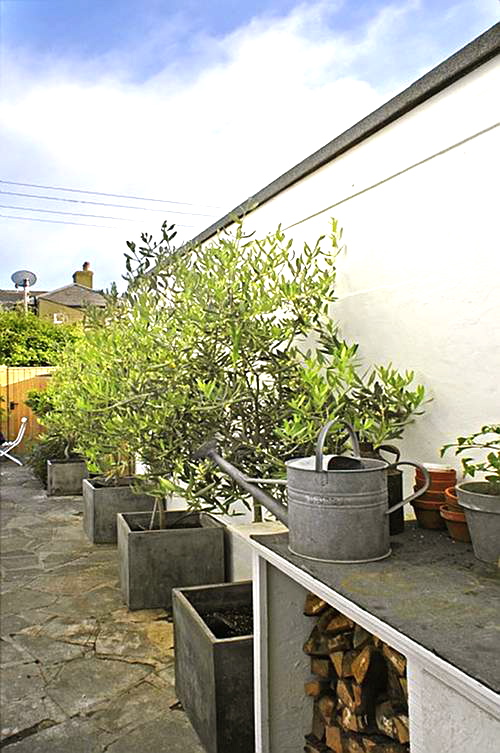 Very low maintenance, after all, you don't really want to mow the lawn when you can be at the beach instead.
Village By the Sea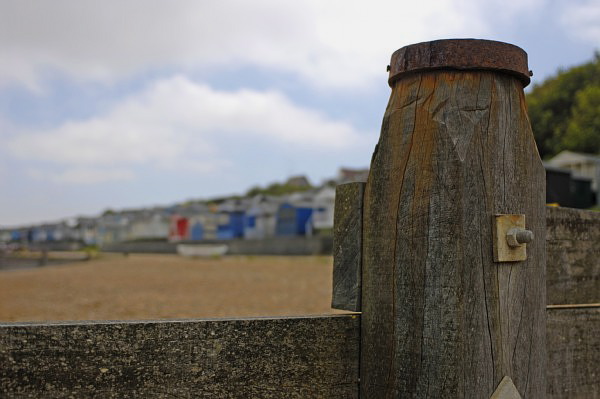 The beauty of a sunny day.
Warmth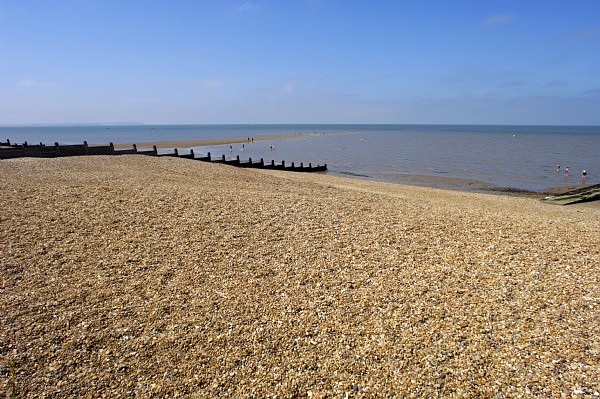 This is Kingsdown, Nr Deal, Kent, United Kingdom!
Don't you miss the sunshine every time you look at something like the picture above? Winter is being good so far, I like seeing my son and daughter spending time outside, ice skating or tobogganing and I also like having the fireplace warming up our family room, but I won't lie… I miss summer! I miss all the fresh fruits and veggies, the beach, the seafood. I guess I'll have to wait a couple of months until I have all of that again. Meanwhile, I can keep dreaming with these cottages.
I want you to ask this before you go to bed today: "What gift have I received today"? We often are very busy and pay very little attention to the small things that happen during our days. I ask you to pay more attention to the people that come talk to you, to the people that pass across you on the street, at the supermarket, at your work. Have you seen their faces lately? Have you noticed what they are saying to you? Have you looked at their eyes? Pay attention to the world that surrounds you. What is it telling you? Is it asking you to smile more? Is it asking you to listen more? Is it asking you to give more love, more compassion? Pay attention to what involves your world. The answers for your questions are within.
xo
Luciane at HomeBunch.com
Get My Help with Interior Design: HB's Design Service.
Come Follow me on Twitter: Twitter/HomeBunch
Get Home Bunch Via Email: Become a Subscriber