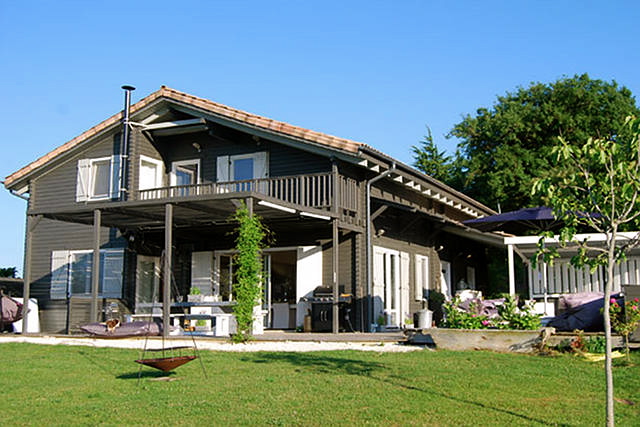 The moment I saw this family cottage in France I knew I'd fall in love with it, not for its curb-appeal, because it actually could be improved, but for the simplicity it represents. A simplicity that brings you inside, that makes you just grab a magazine and lay down on the grass, feeling the sunshine on your skin.
The interiors feel as good as it gets. It's happy, bright, just perfect for a young family. I also like the open feel of this cottage and you can't miss the wooden boards that bring so much charm to every room.
I hope you enjoy it!
Star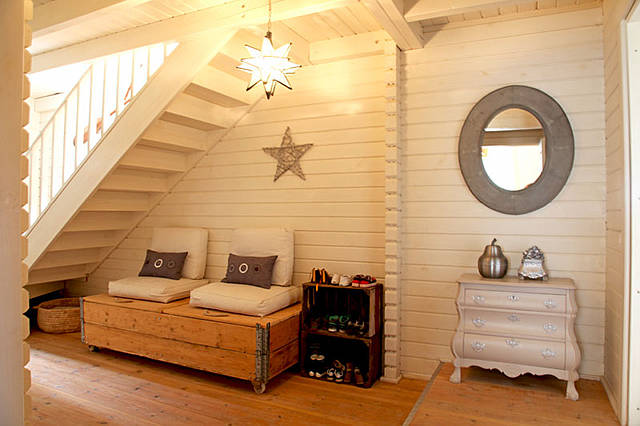 The foyer welcomes you with a mix of different elements. I really like the Baroque dresser with the round mirror.
Salon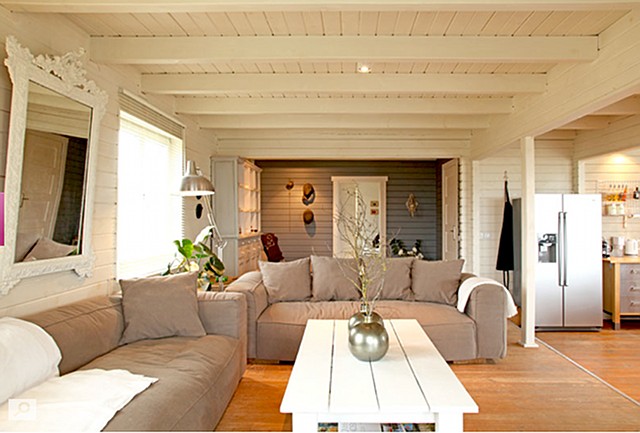 The living room is just how I love it: comfortable.
Voyage Voyage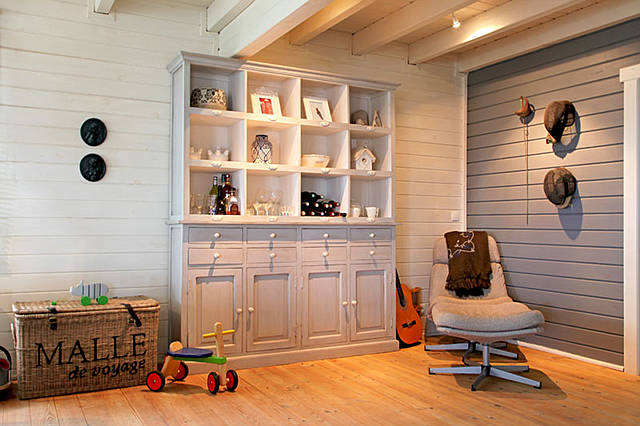 You'll find a little play-area for the kids in the other side of the living room.
Hey Grey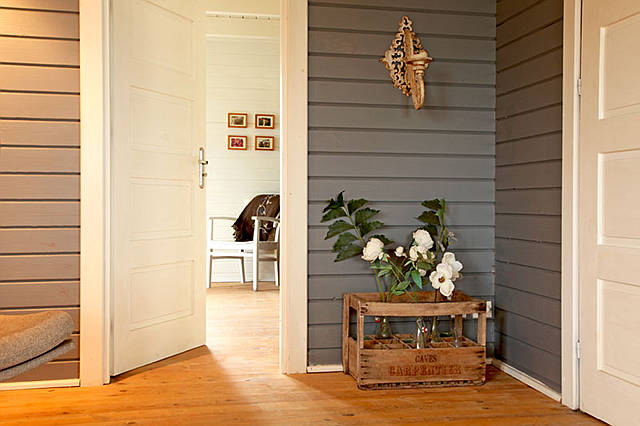 I love the mix of white and grey in this place. It's fresh and calming at the same time.
Fire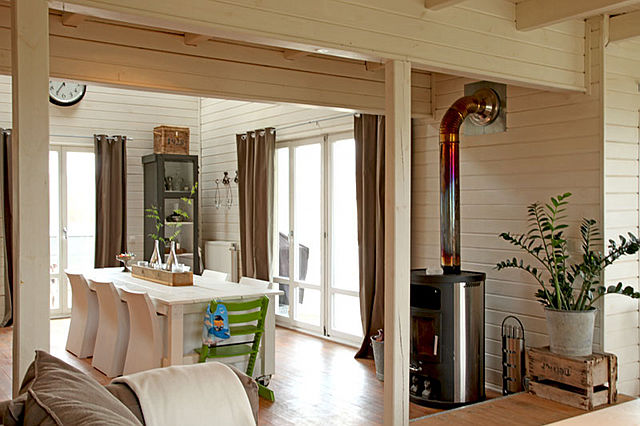 The living room opens to the eating area.
Light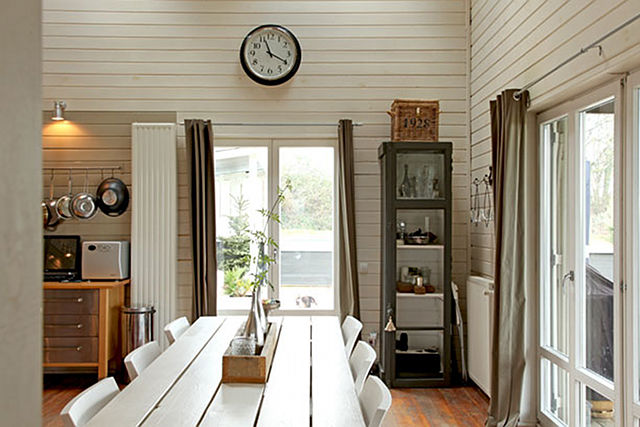 Natural light makes this space feel very warm even with all the white walls and furniture.
Kitchen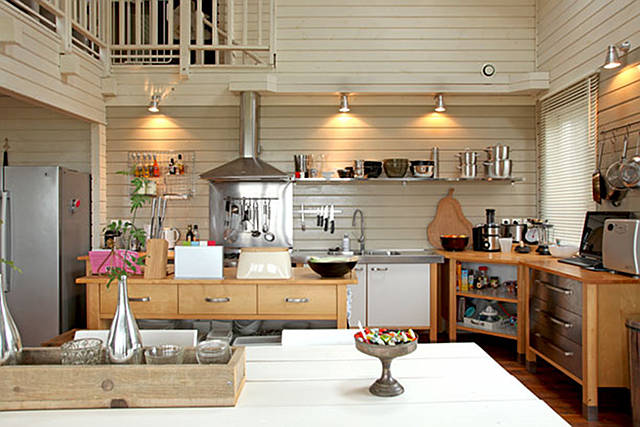 A very European style, with open shelves and no upper cabinets.
Ceiling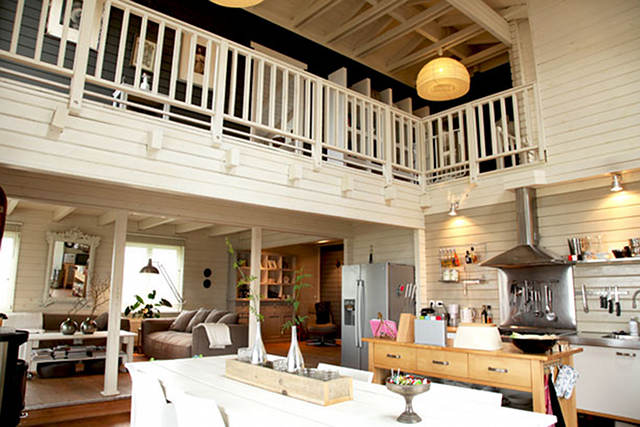 I love the open feeling of this cottage and you can't miss the ceilings!
Stairs & Powder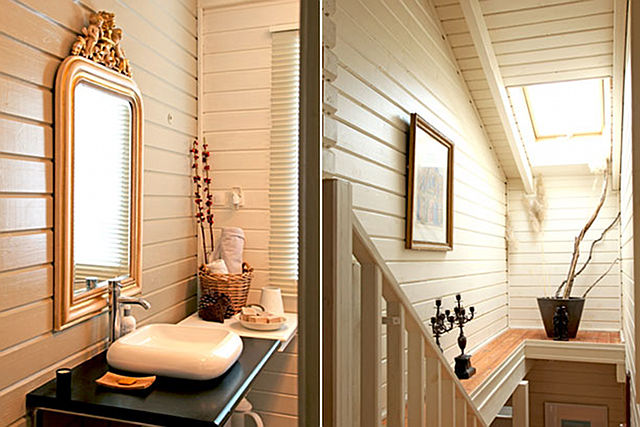 There isn't a place in this cottage that feels dark. We find a skylight even in the staircase. The powder room is small but very charming.
Up Up Up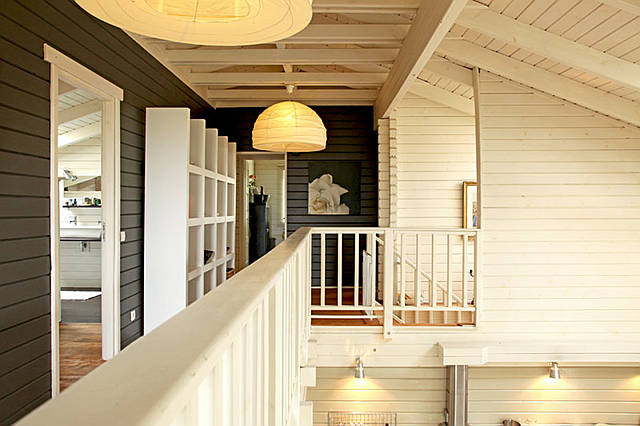 You can't help but fall in love with the architecture of this cottage.
Balcony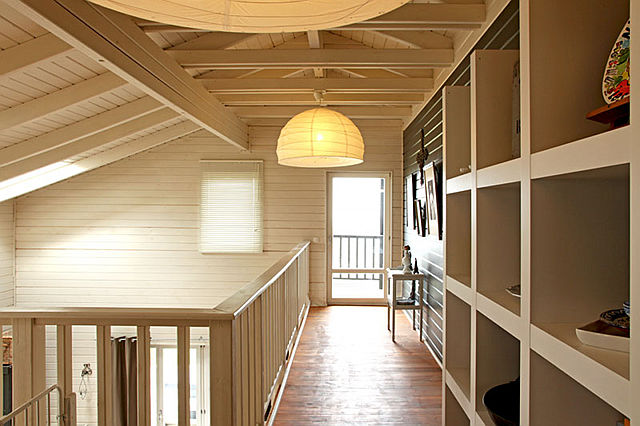 The upstairs hallway showcases the ceilings and some storage. You find a door at the end of the hallway leading to a balcony.
Nuit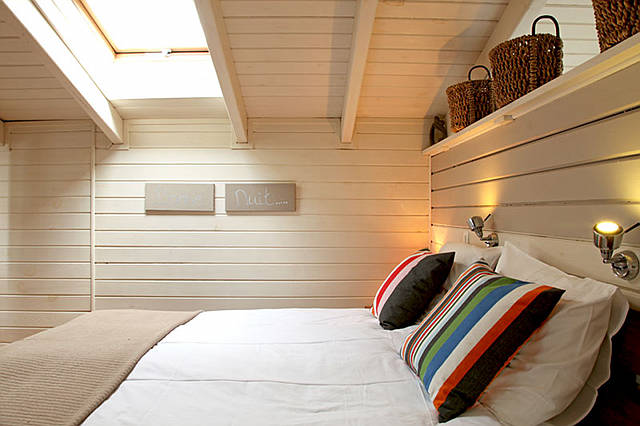 The master bedroom is very restful and simple. I love the punch of color these pillows bring.
Family Bathroom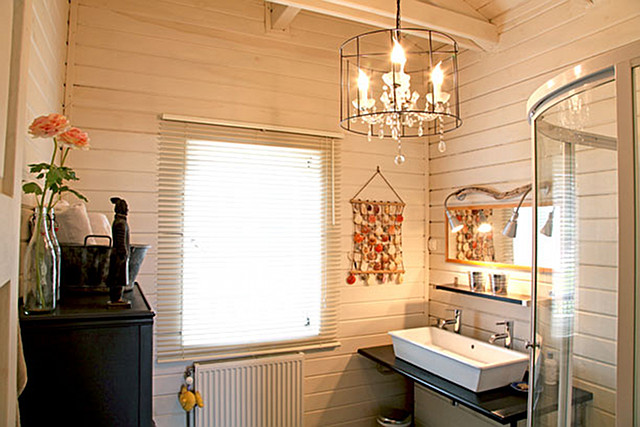 The chandelier add some sparkle to the bathroom. Simple changes can add so much to any kind of space.
Message
The kids' bedroom is pure fun!
Monkeys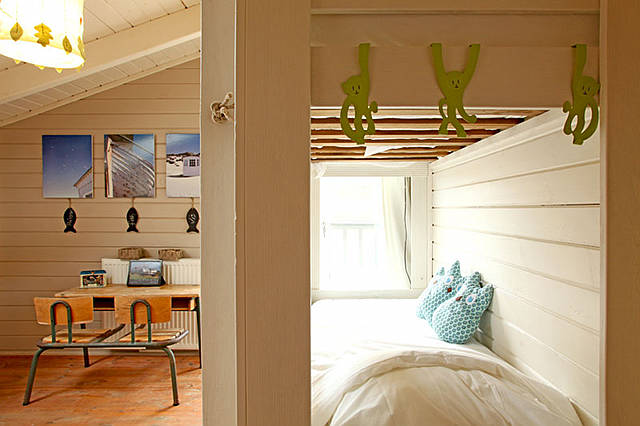 The vintage school desk is the perfect place for homework and activities.
Imagination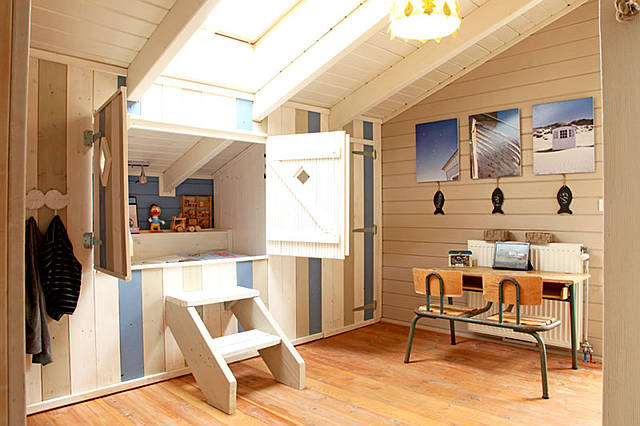 What kid wouldn't love this bedroom, right? What a fantastic idea of transforming a spare space into a creative play area.
Isn't it the perfect cottage for a young family? I hope you have enjoyed this place and had some fun around here.
What I learn from cottages like this one is that we all should live in a more relaxed and comfortable way. Simple, less-fussy rooms feels more homey, which is ideal for me. I think we all should be looking to transform our homes into a place where we all feel happy and welcomed. Every room should feel cozy and soft… Isn't it the best feeling when we're at home?
Enjoy your Tuesday!
xo
Luciane at HomeBunch.com
Get My Help with Interior Design: HB's Design Service.
Come Follow me on Twitter: Twitter/HomeBunch
Get Home Bunch Via Email: Become a Subscriber
Source: Journal des Femmes, Photos by Elodie Rothan.