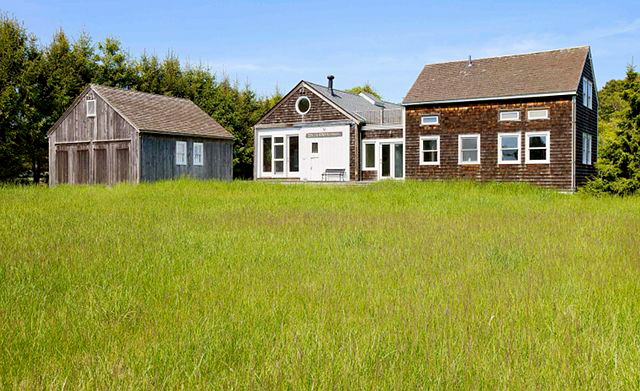 A cottage in the Hamptons, can you picture that? Well, I can dream in pretty much any nice cottage, but there's something really special about this cottage. It's not pretentious, it's actually very simple and very rustic, which is rare for the location.
I usually post "sweet" cottages around here, but when I saw this one I thought it would be a great change. The unique rustic interior feels a bit artistic with a hint of masculinity, which is very refreshing. It's a mix of cottage, barn and cabin. I really hope you have some fun while you see it!
Stolen Heart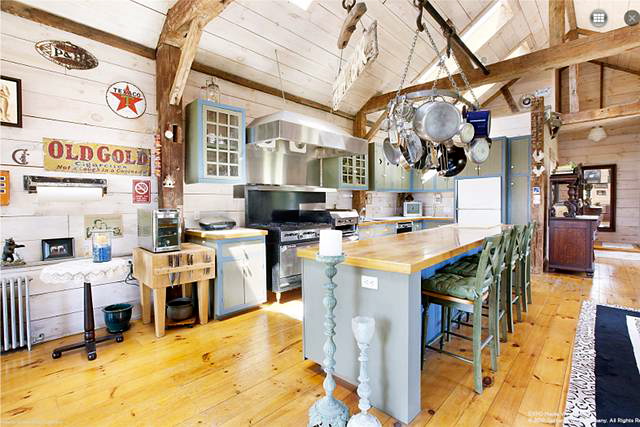 This is what got my attention to this rustic cottage, I really like the barn feel to it and the turquoise in the mix!
Higher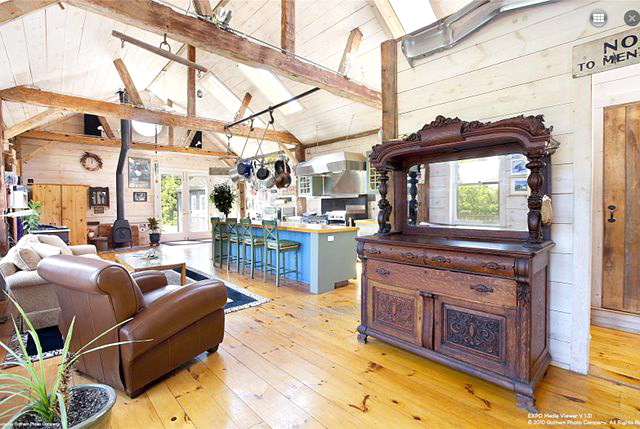 The paneled walls and the beams add all the charm to this space.
Living Room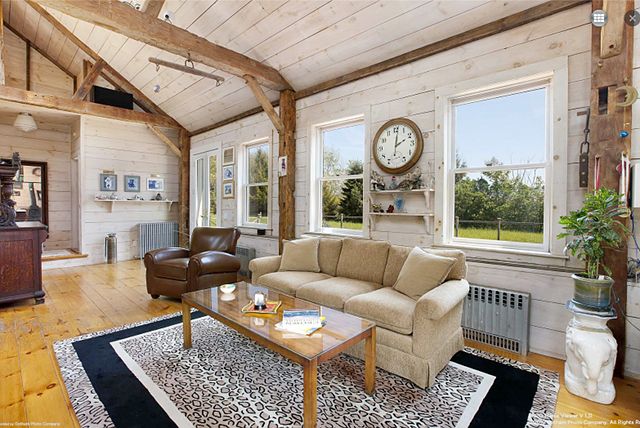 A bit masculine and neutral. Just lose the rug, please!
Master Bedroom
Adorable balcony from the master bedroom and I like how bright it is.
Guest Bedroom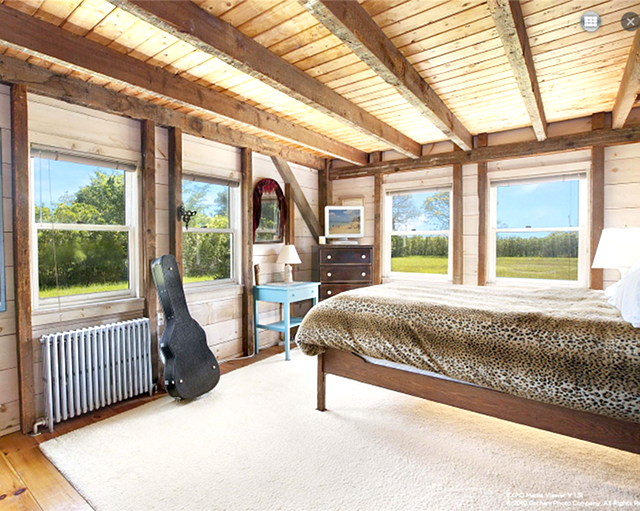 I'm not a huge fan of the leopard sheets, but I love the views and the ceiling.
Balcony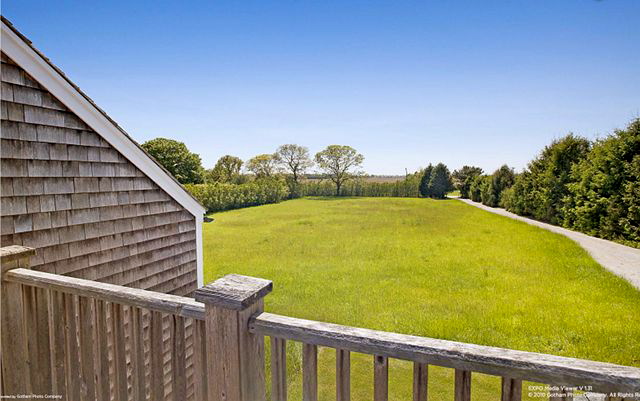 Views from the balcony.
Shhhhh
Everything feels quiet in this place. I like its nature and calmness.
Did you enjoy seeing this cottage? It's so rustic that's almost hard to believe it's in the Hamptons. Looks like a wonderful place to spend your holidays if you lived in the city. Definitely very relaxing.
So, did you guys eat lots of candy yesterday? We went trick or treating with the kids and it was great! Sure, a bit cold, as always, but fun! The kids got so much candy that we probably won't need to buy any for 2 years! It's amazing to see how happy they feel for getting all of these candies. They keep looking at it and talking about it. Remember when we used to feel happy with simple things like that?
Have a sweet day! Literally! 🙂
xo
Luciane at HomeBunch.com
Get My Help with Interior Design: HB's Design Service.
Come Follow me on Twitter: Twitter/HomeBunch
Source: Elliman.