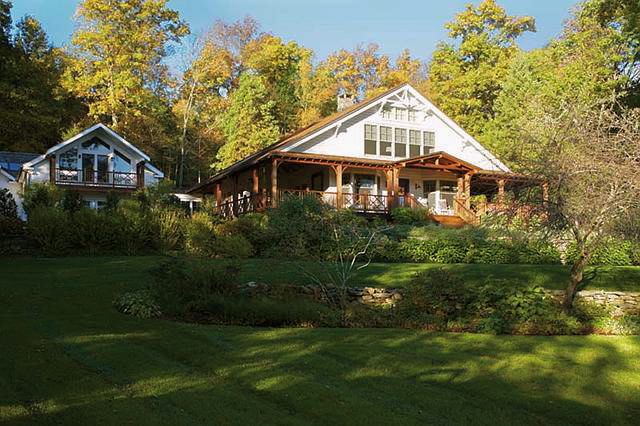 What would you do if you were looking for a cottage and all you could find was a good location but a house that was far from being the cottage of your dreams? Would you go through a major renovation just so you could be in the place you want to spend your summers, or would you keep looking? This couple along with their four children took the challenge, but only because they knew they could have the knowledge and talent of architect Robert Dean and interior designer Anne Miller.
The result is absolutely stunning and I hope you feel inspired by their work in the following pictures.
Curb Appeal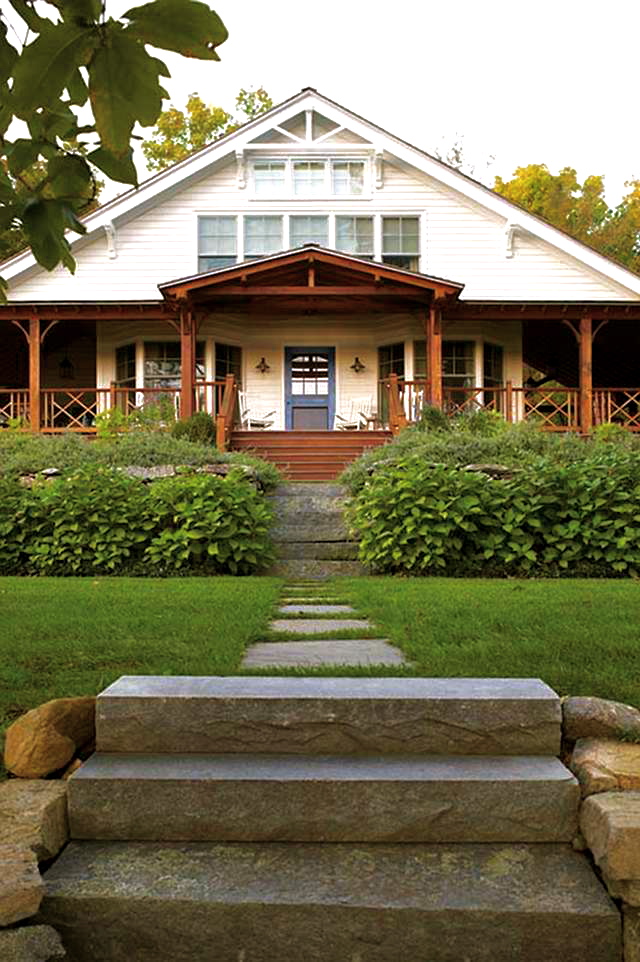 You feel welcome the moment you see this cottage.
Redone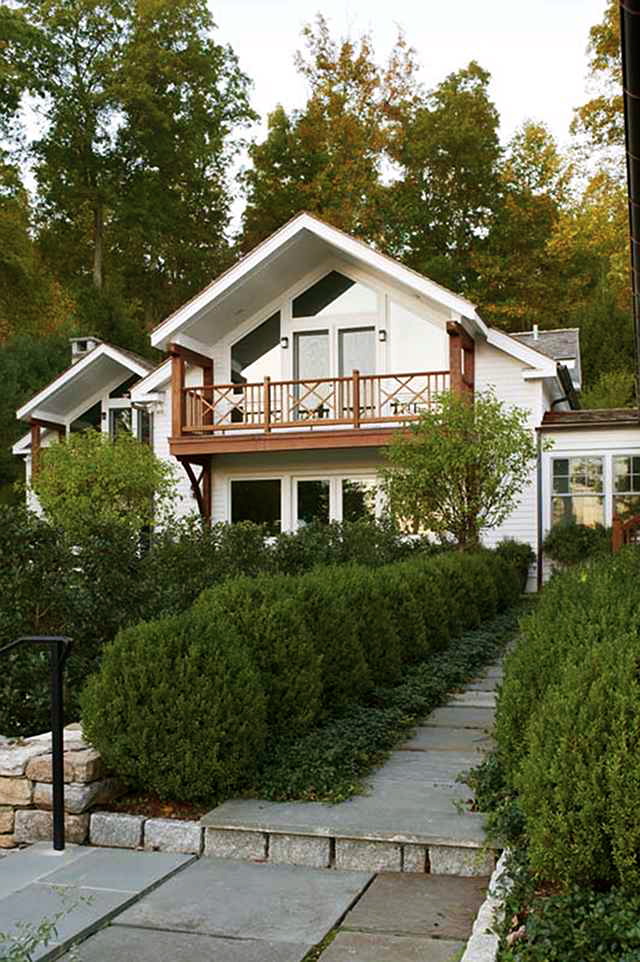 Everything was redone to perfection in this cottage.
Living Room
The living room has a posh feeling, but the rest of the cottage feels more relaxed.
Pillows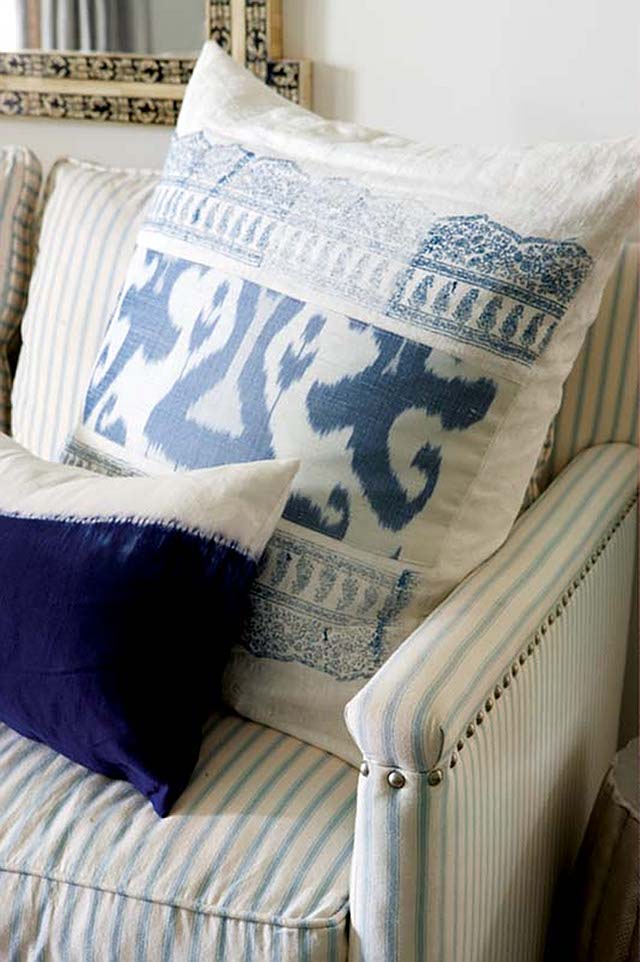 I love the soft and comfortable pallet of the living room.
Little Corner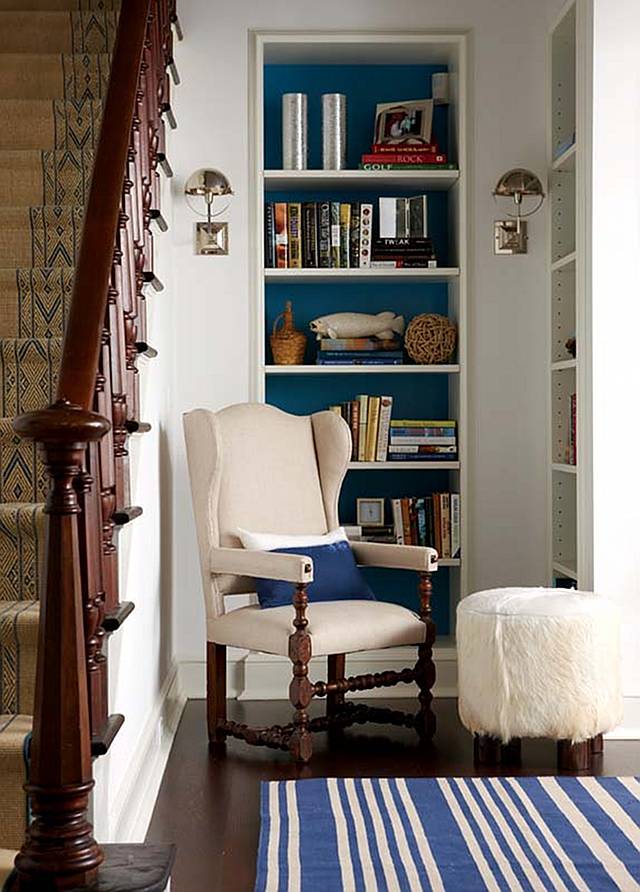 The shelves are painted a beautiful blue. This color is used in many of the rooms on the main floor. Don't you also love the rug?
Family Room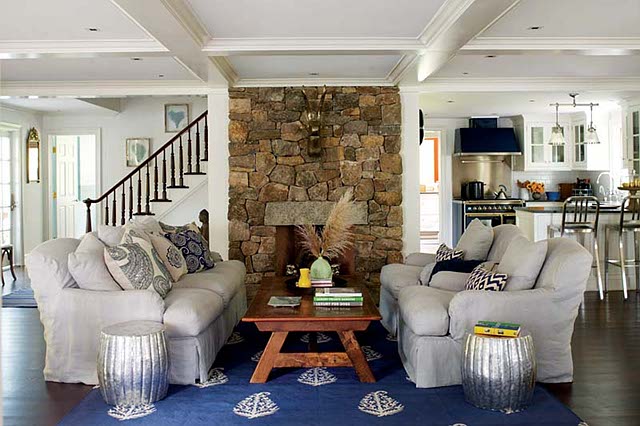 This family room resembles the beautiful outdoors.
Kitchen
I love this kitchen! Note the size. Even if you don't have space to have a kitchen with a huge island, this shows you can still have a pretty and very usable kitchen using a small square footage. And yes, of course, we cannot forget that g-o-r-g-e-o-u-s range!
Eating Area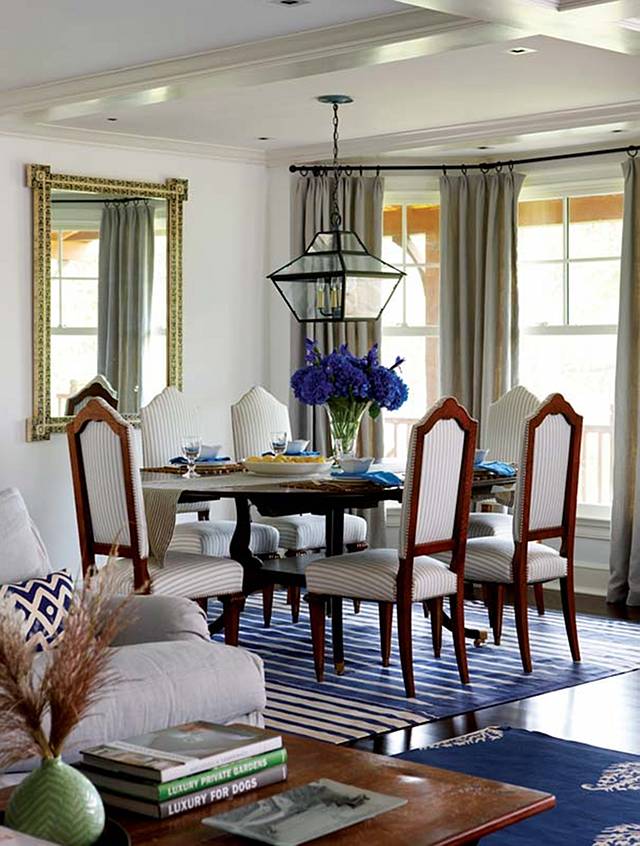 Tailored looking.
Table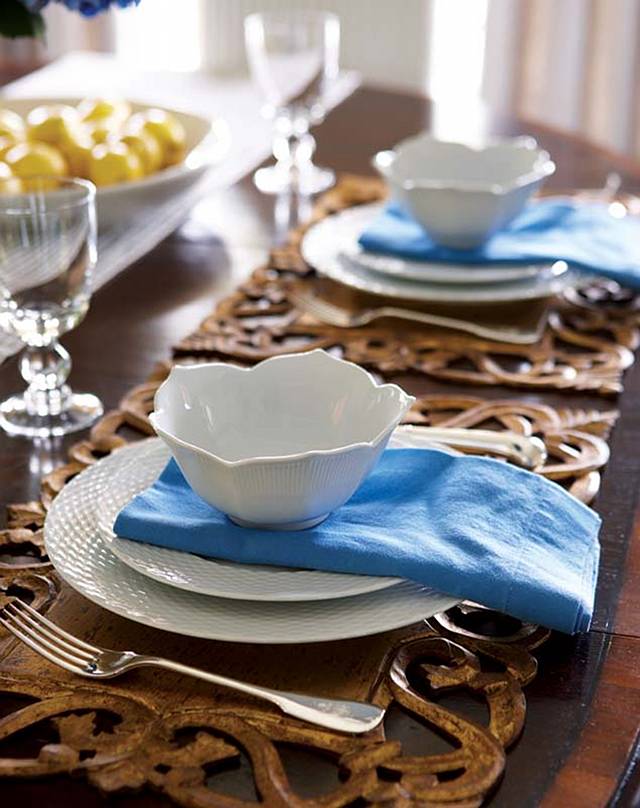 Oh, this is so beautiful and summery.
Porch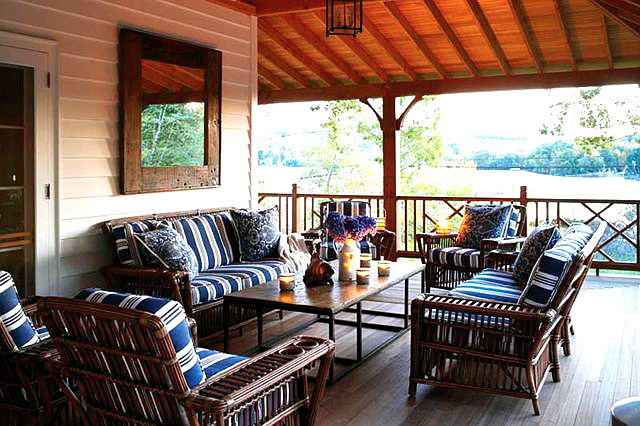 This has a true cottage-y feel to it. Outdoors! That's the main reason to go to a cottage.
Master Bedroom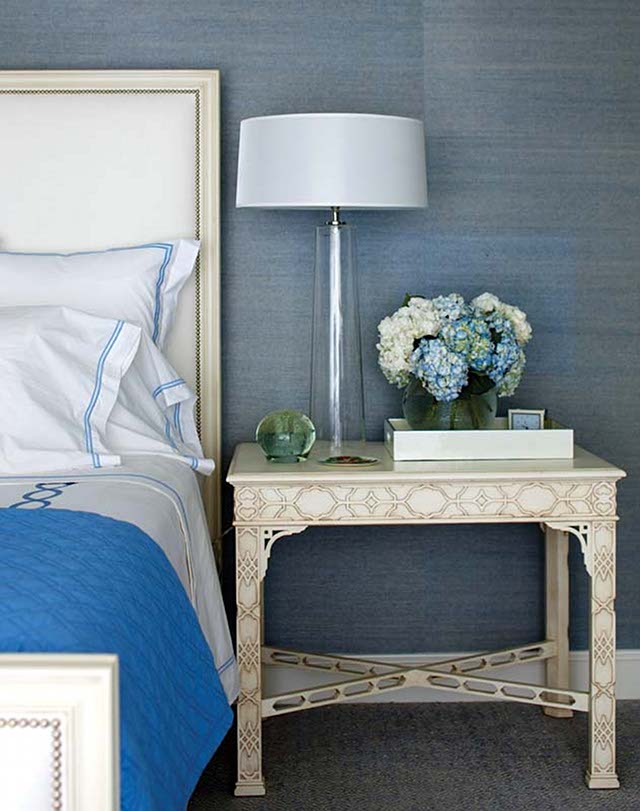 The master bedroom feels feminine but not too precious.
Purple Princesses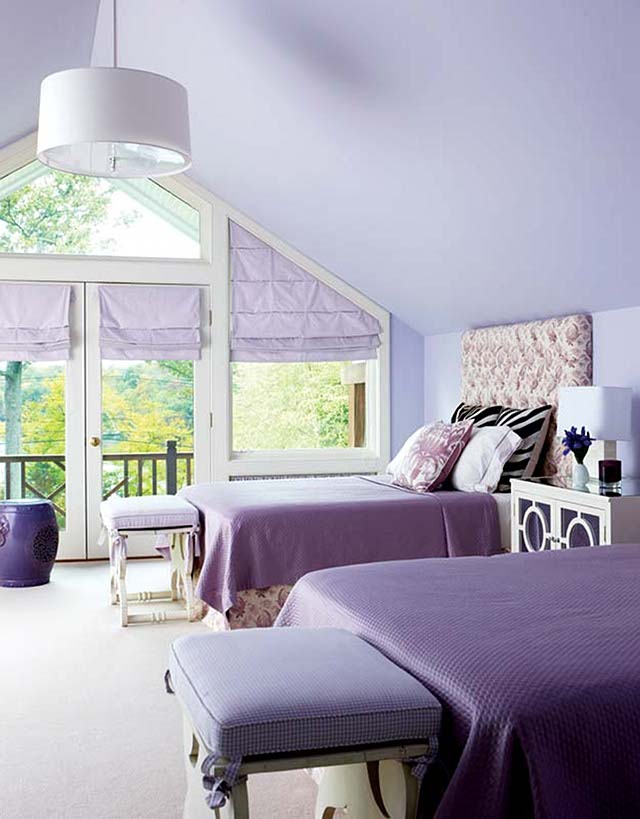 This is probably my daughter's dream bedroom. She already has a purple bedroom, but I think she'd love this one also.
The Boys' Room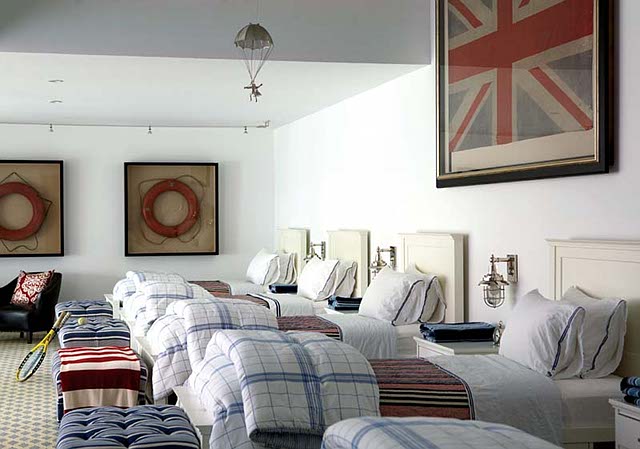 This is the ultimate shared bedroom!
The Lake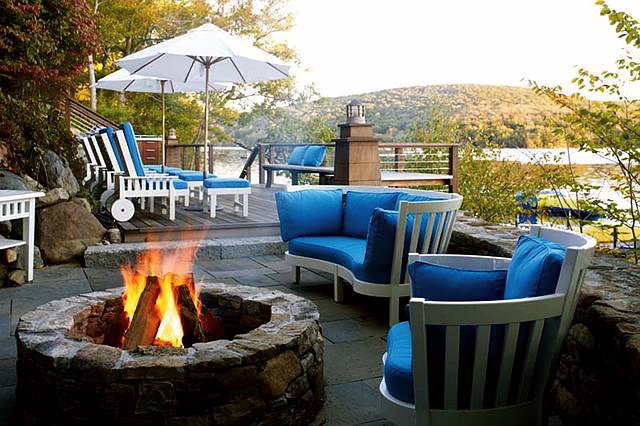 And this is the reason they had to have this place!
What are your thoughts on this cottage? I usually prefer more relaxed cottages with more items you know were found at a flea market. Where you don't really have to worry abut anything, a simpler place to spend fun days during the summer. Having said that, I cannot say I don't also love this more tailored look. It's really pretty and really inviting. Anyone can feel really welcomed in this place. But what about you? Do you prefer more relaxed cottages or more elegant? I'd love to know!
Wishing you a very blessed day!
xo
Luciane at HomeBunch.com
Hot Summer Prices! Get My Help with Interior Design: HB's Design Service.
Come Follow me on Twitter: Twitter/HomeBunch
Source: New England Home.