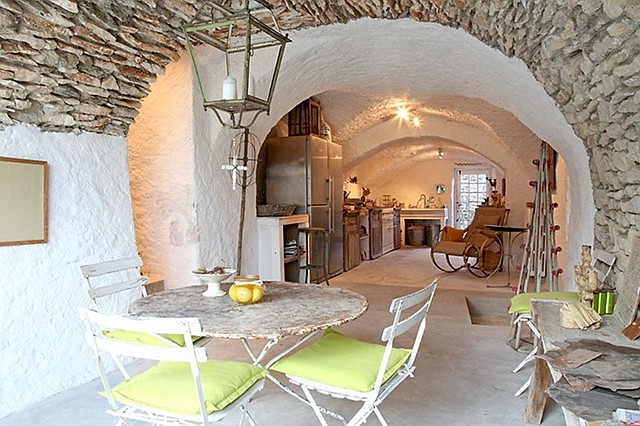 Patina \PAT-n-uh; puh-TEEN-uh\ – Don't you like this word? More than a word, patina is choice that describes good taste. This week we're seeing a beautiful cottage in France where nothing (and I mean, nothing!) seems to be new. You'll find patina everywhere your eyes land and everything becomes integrated into a magnificent aura.
I'm a big believer that adding any room with some patina brings a sense of time and history. It can add charm and interest, but most of all, it can make a "cold" space feel lived-in and warm, which pretty much every house should be.
I hope you appreciate this place as much as I did.
A Fire. A Place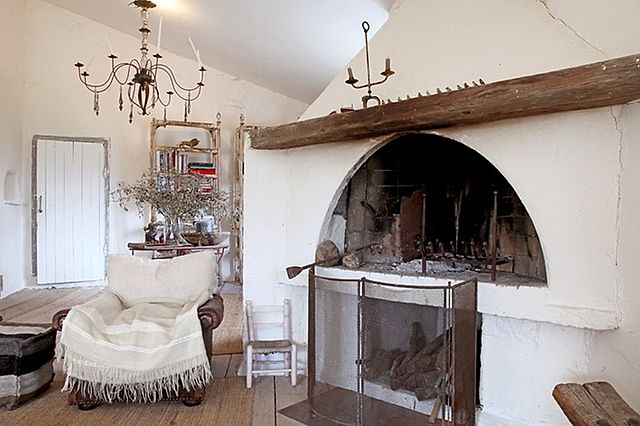 Imagine chilly evenings being warmed up by this fireplace. Listen to the wood burning and a book as company.
Living Room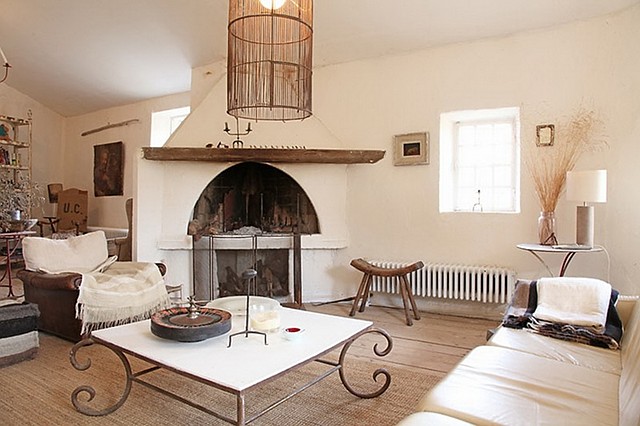 Neutral colors accentuate the natural elements found here.
Art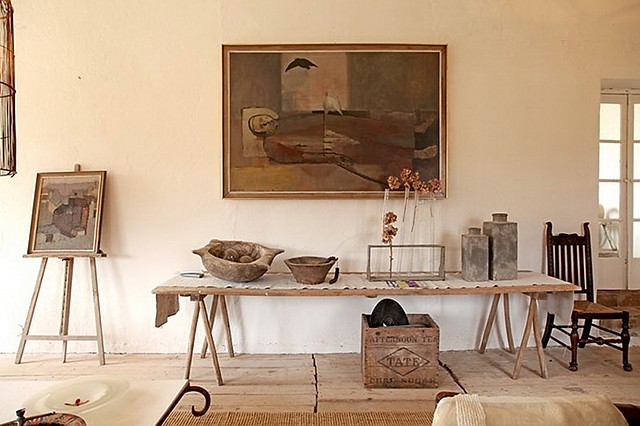 Art becomes part of this homes and it isn't only found on the walls.
Space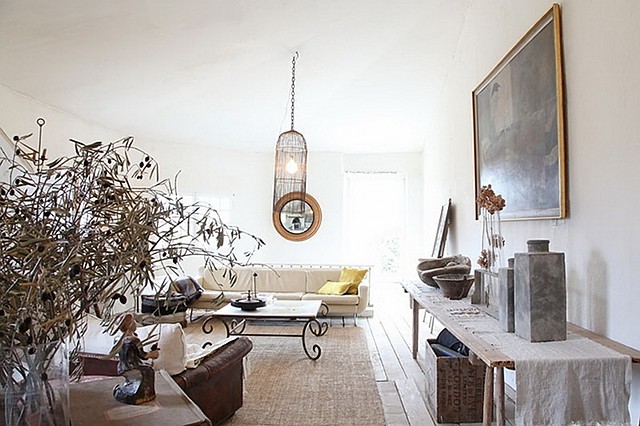 Patina are imperfections so well done by the time that they become perfectly transformed.
Caged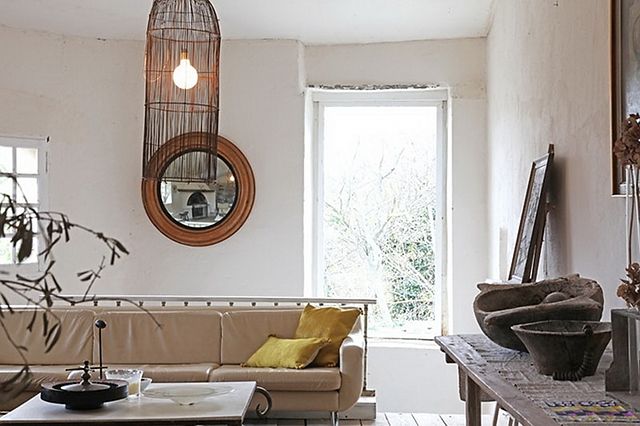 Very unique light fixture.
Beams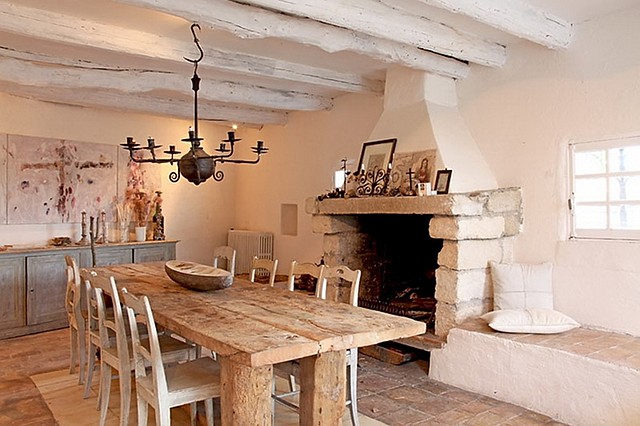 Beams! Painted or not, they're always stunning. Talking about stunning, take a look at the very rustic table.
Eat, Play, Love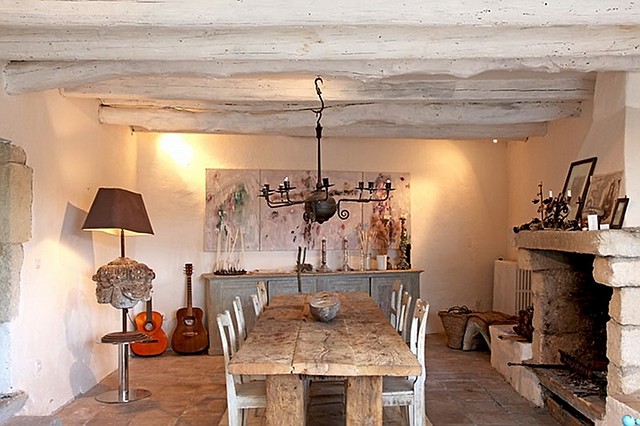 A room with its own personality.
Carved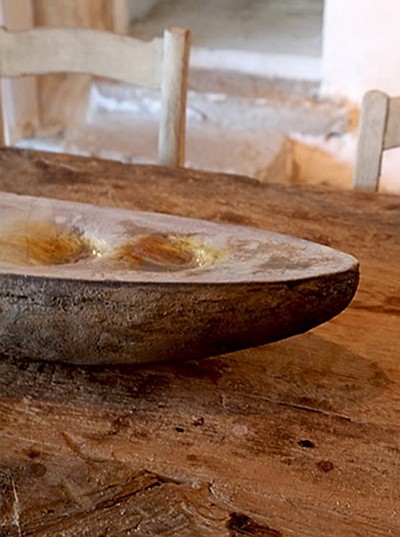 Simplicity.
Lounge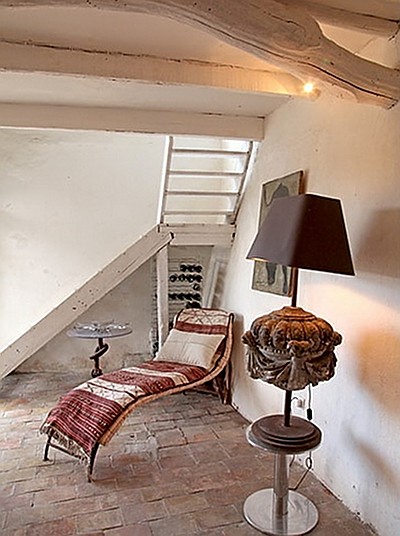 The other side of the dining room. Notice the floors.
Posts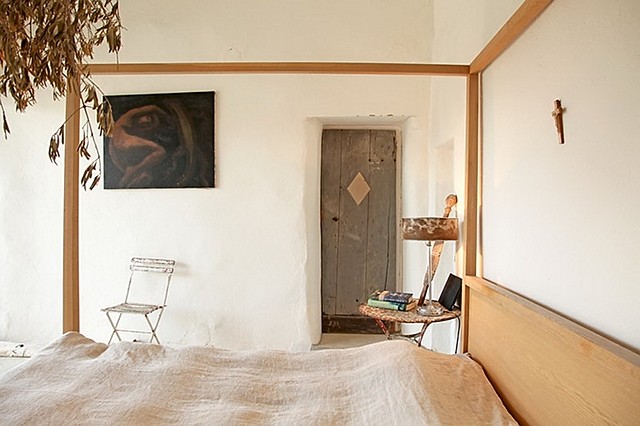 Linen… dreamy.
Balcony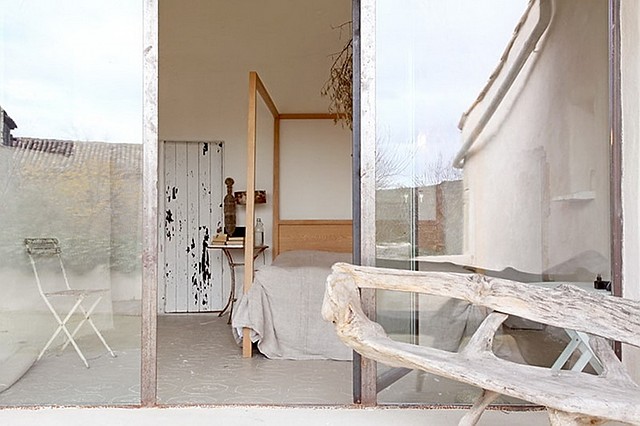 The most unique bench I've ever seen.
Show Stopper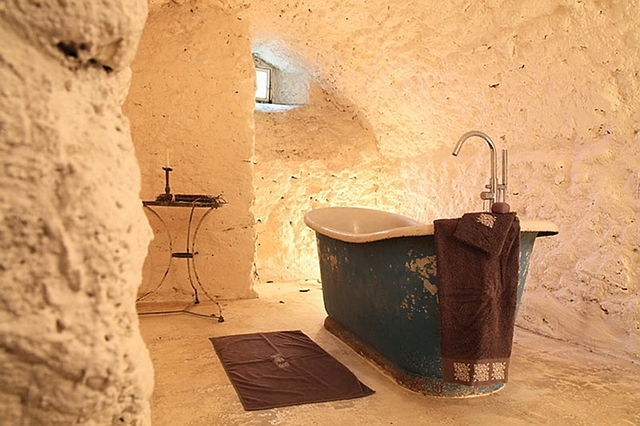 Hard to say, but I think I'm in love w/ a rusty bath! This is what a good design and outstanding architecture can do to you.
Stones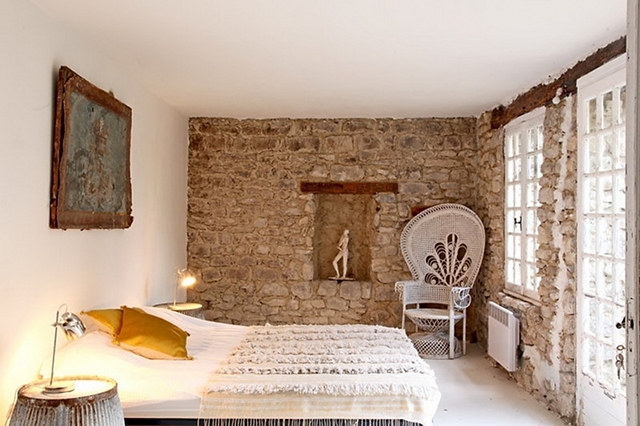 The guest bedroom is also incredibly charming with its exposed walls.
Laundry room/Mudroom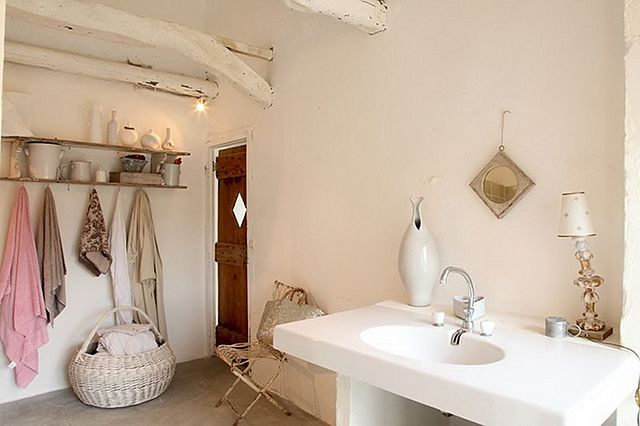 Everything was kept to a minimum.
Antique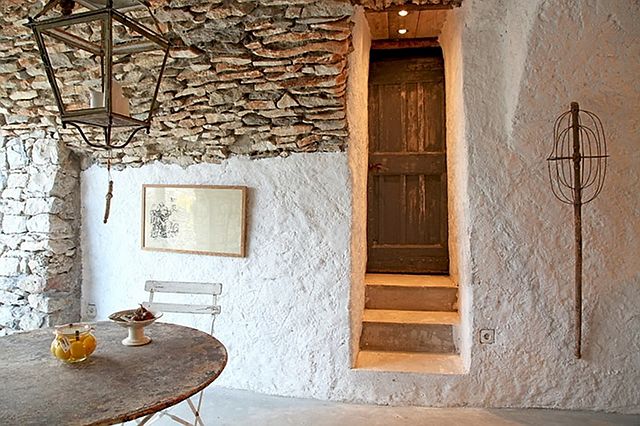 The beautiful vintage door to the eating area.
Kitchen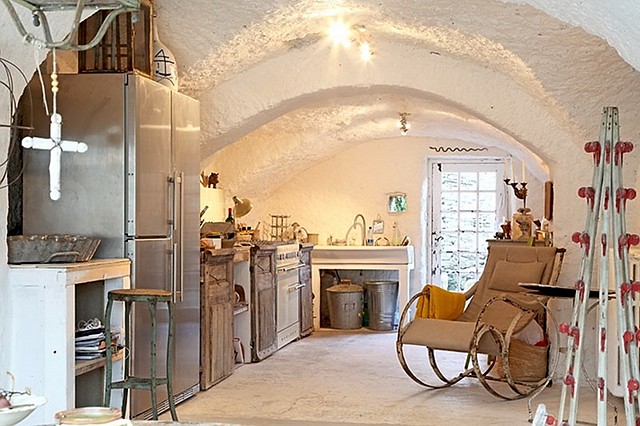 Not an average kitchen!
Chair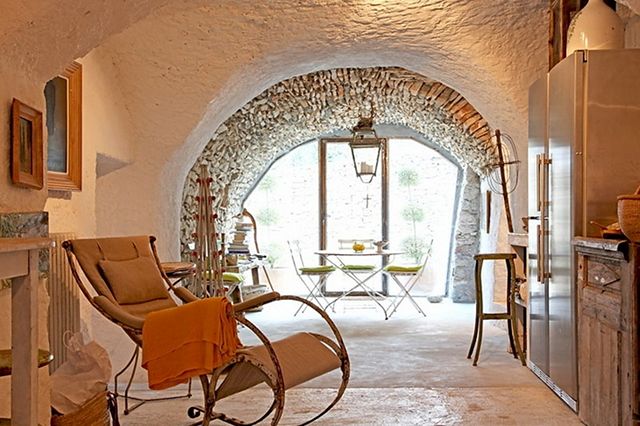 I want this chair! Imagine how fun would be to rock yourself on it!
Details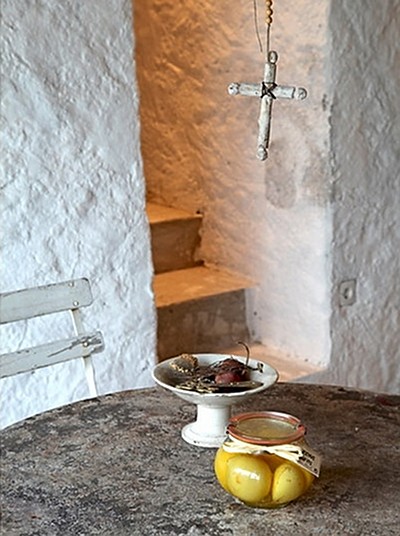 Special.
Table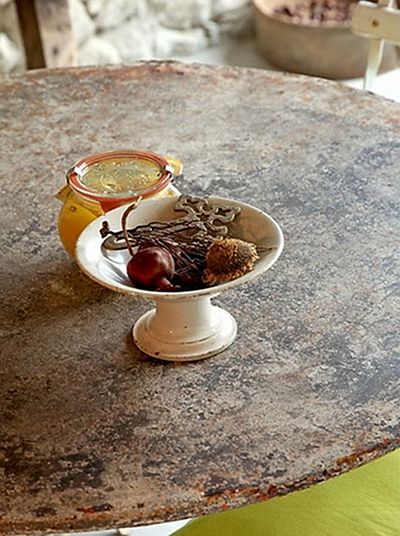 To fulfill.
Beauty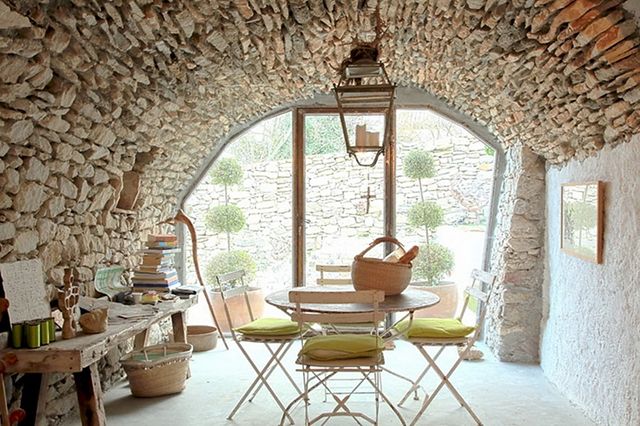 Impossible not to fall in love with this room.
What do you think of this "Cottage of the Week"? I think it's so unique and if you carefully look at every picture, you'll see many interesting objects the owners collected.
I hope you guys have a very blessed day. Make sure to feel grateful for everything you've accomplished in life so far. Sometimes it's necessary for us to stop walking for a minute, look back and see all the footprints we left. It's been a long journey. Take a break, breathe, look around and appreciate where you are at this exact moment.
xo
Luciane at HomeBunch.com
Get My Help with Interior Design: HB's Design Service.
Come Follow me on Twitter: Twitter/HomeBunch
Get Home Bunch Via Email: Become a Subscriber
Source: Le Journal des Femmes, Nicety