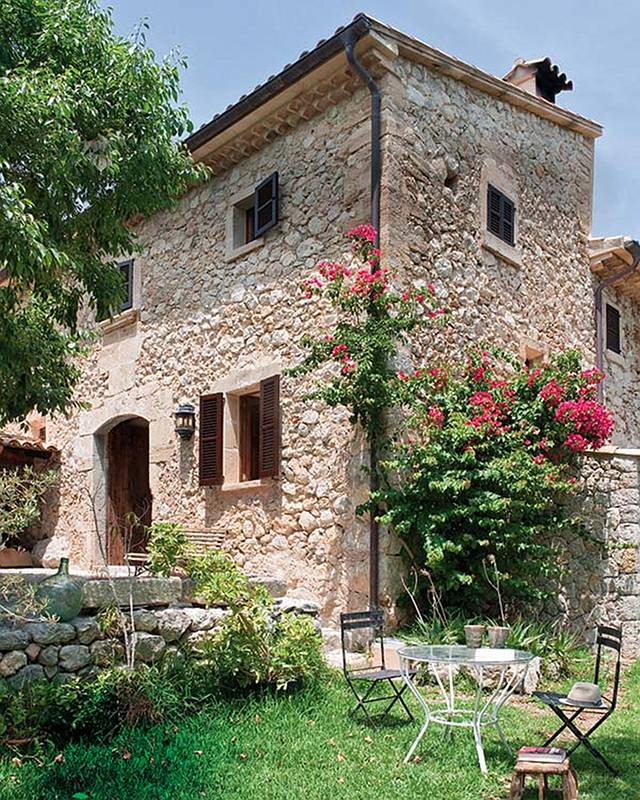 On sunny summer days we dream about being at the cottage. They're usually in quaint locales that have tasty, farm-fresh food. They're filled with people we really enjoy spending time with (meaning no in-laws allowed… I kid, I kid!). They're a place where we can leave technology behind and make relaxation the focus of our time. Cottages are as much about peace and tranquility as they are about creating lasting memories.
This one is located on an island in the Mediterranean called Mallorca. It has that perfect mix of seclusion and beauty that makes it a magical place to spend the whole summer. Let's dream…
Please, Come In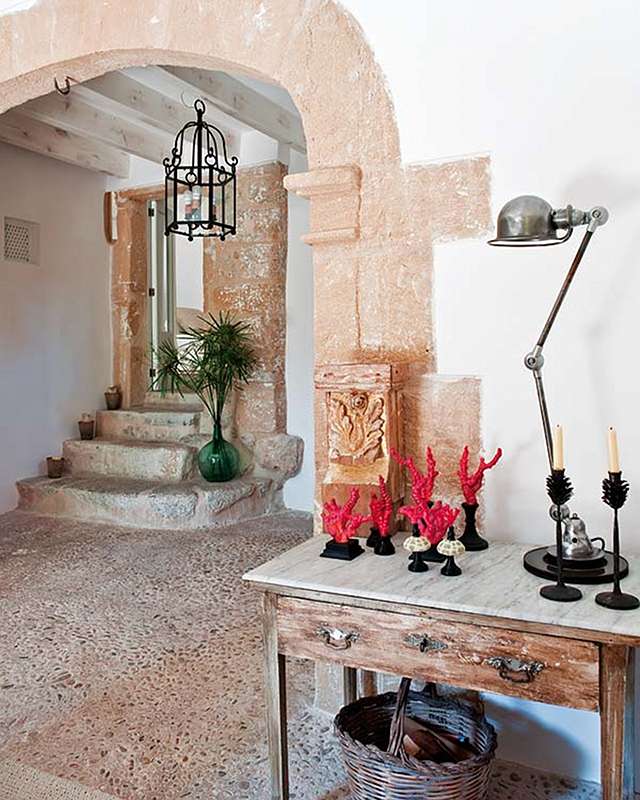 Everything feels very natural in this restored cottage. The pebble floors are very charming.
Fireplace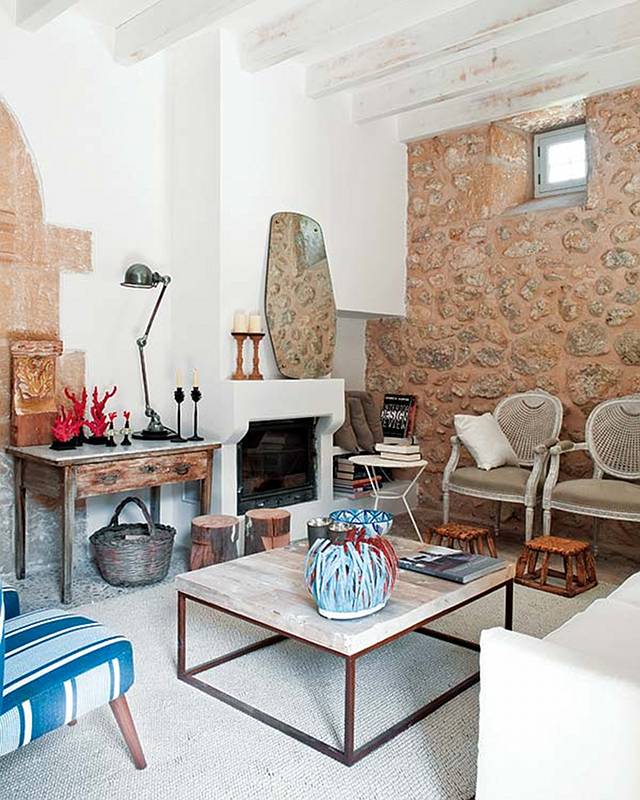 The walls are original. Some walls were painted white to light up the ambience.
Blue Star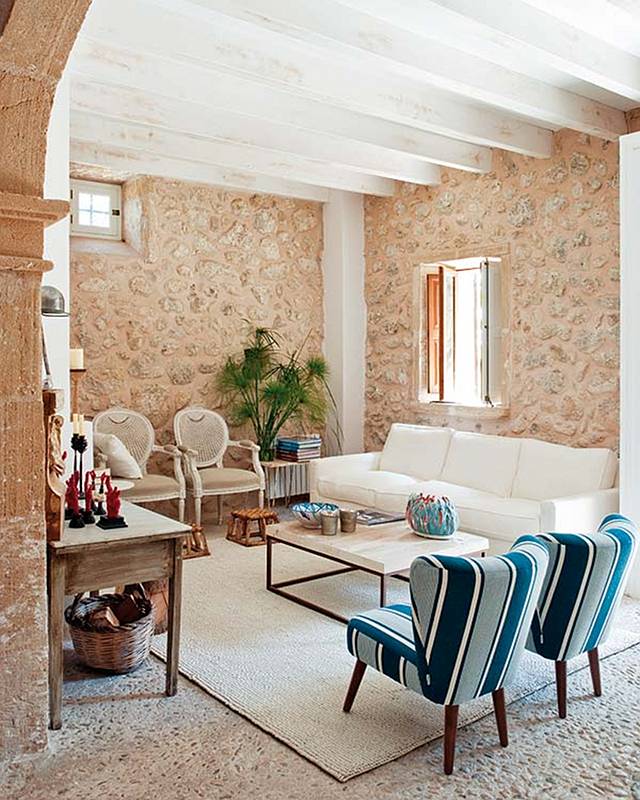 This living room is perfection! The mix of modern, mid-century and antique is simply gorgeous in this room!
Between You and Me
The living room is open to the dining room. Notice the beautiful arch on the right.
Dining Room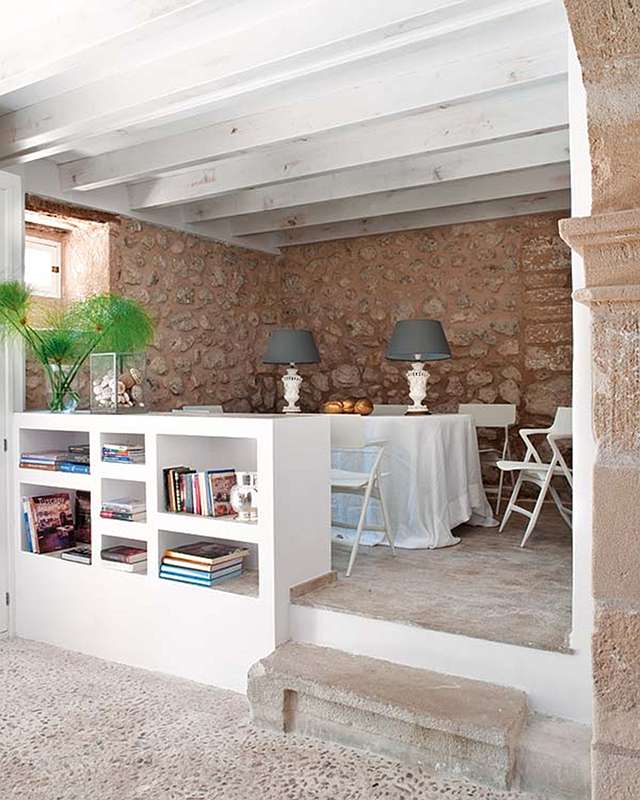 Rustic and chic!
New & Old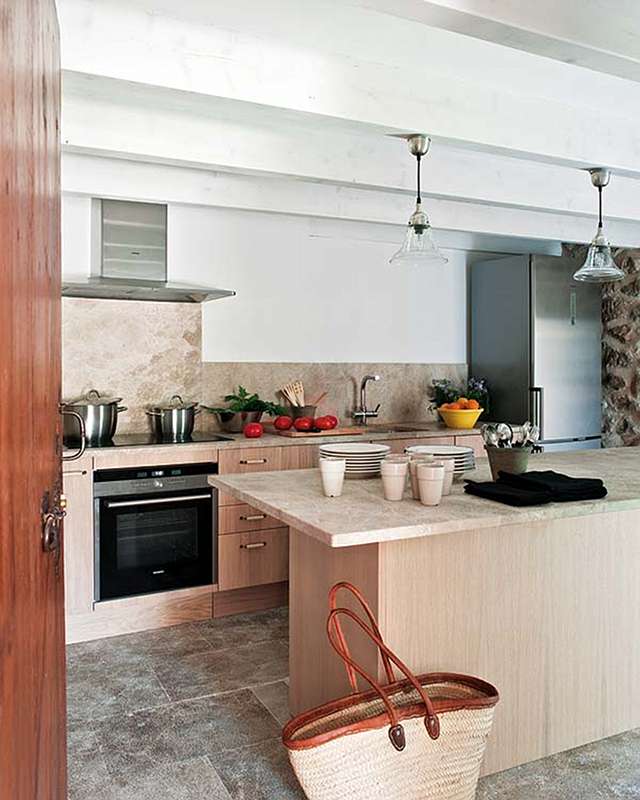 Fun mix of new and old.
Ceiling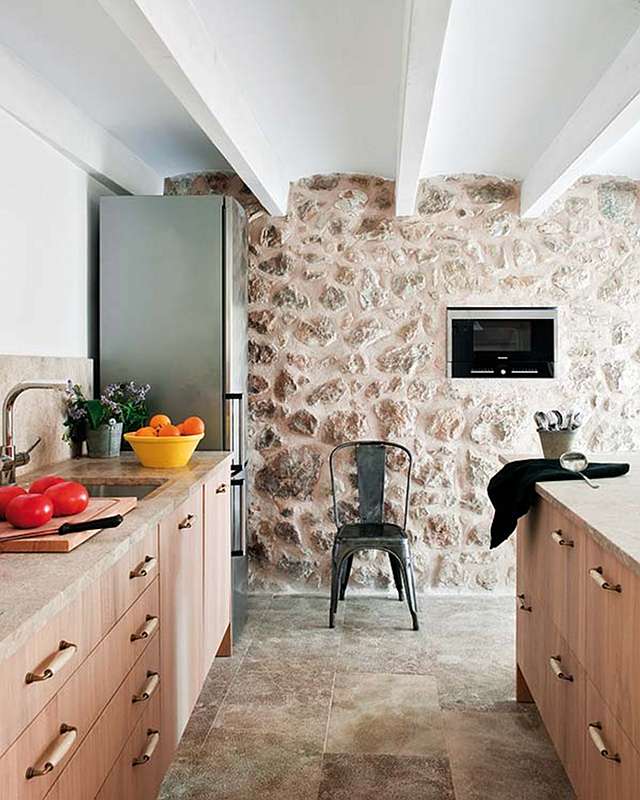 This cottage has amazing floors, ceilings and walls. There's charm everywhere you look!
Shutters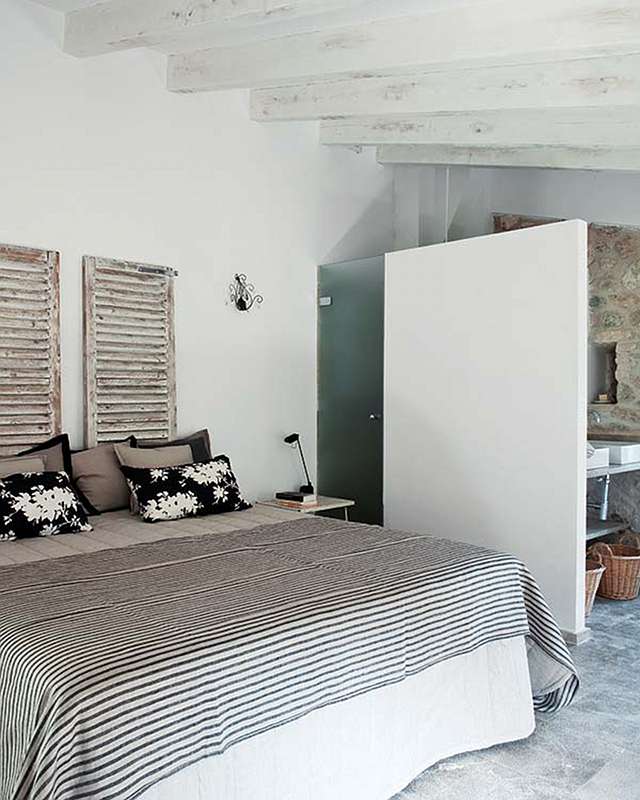 This bedroom is very interesting. I think the bed is so charming with shutters used as a headboard.
Good Morning, Sunshine!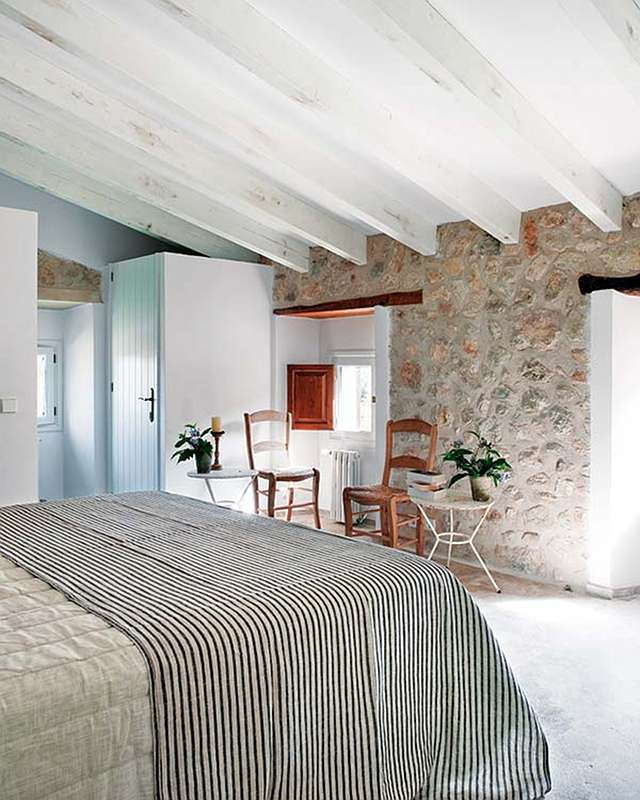 Simple and beautiful.
Soapy Soap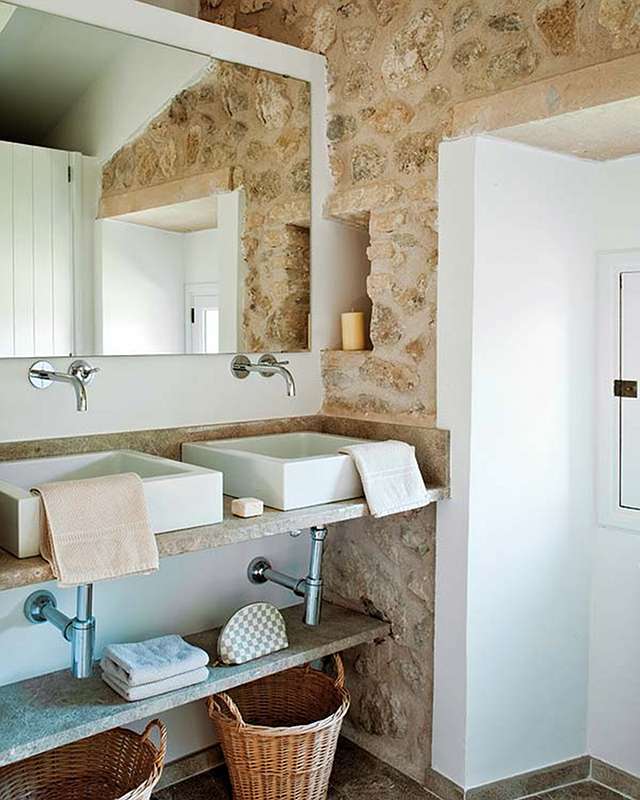 Natural elements are a must in a restored cottage like this one.
Outdoor Patio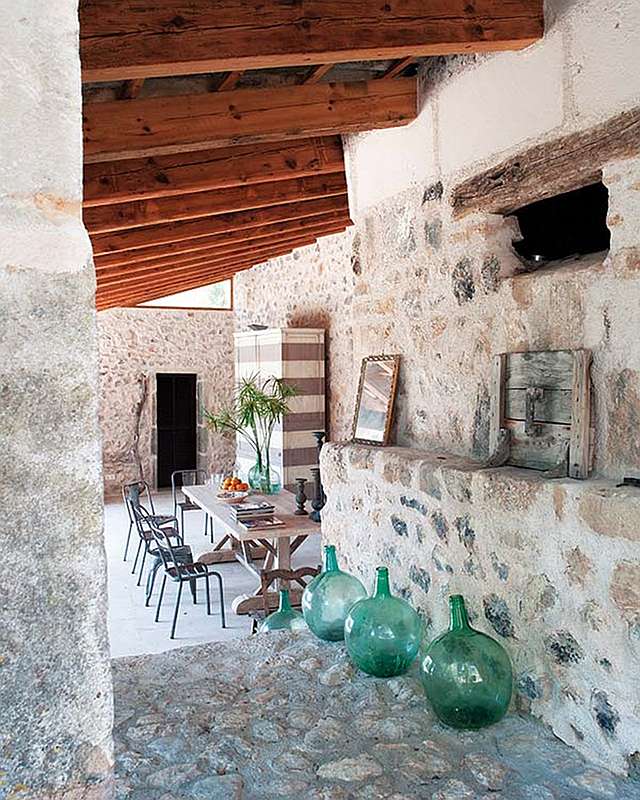 This outdoor patio is perfectly done. I love every detail here.
Comfy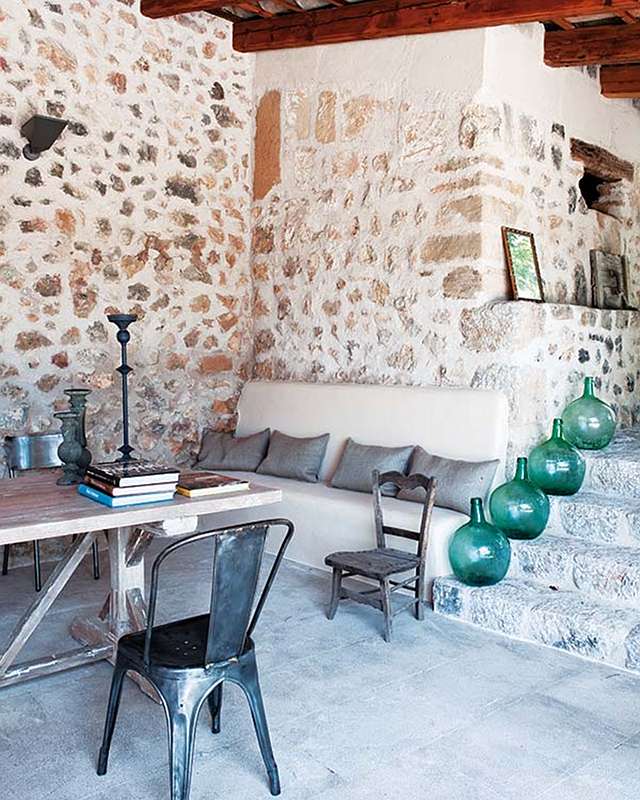 Why not bring comfort and beauty to an outdoor space? This one is so inviting!
Source: Nuevo Estilo.
I really hope you're liking our "Cottage of the Week" series that happens every Tuesday. I think it's just perfect for this time of year. Even if you can't travel this summer, I hope these cottages can help you relax and feel inspired.
I'm not traveling this summer because we're so busy with other projects, and also because I'm starting to prepare some things around the house for our baby's arrival in November. I'm missing a vacation, but we're fortunate to live in a beautiful place with so many cute little beach towns that we keep discovering on day trips. That's always a fun thing to do. Discover our surroundings…
Have a blessed day!
xo
Luciane at HomeBunch.com
Hot Summer Prices! Get My Help with Interior Design: HB's Design Service.
Come Follow me on Twitter: Twitter/HomeBunch