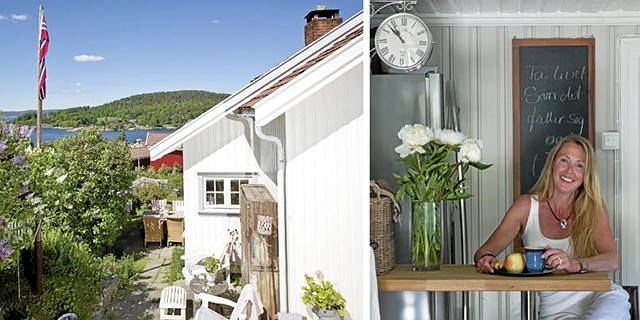 Last week I posted about a cottage (you can see it here) and it got me thinking about starting to post a cottage every week during the summer. It's a way to celebrate this beautiful season. This new feature will be called "Cottage of the Week" and I hope you enjoy it.
This "Cottage of Week" is located in Son, Norway and it's where the interior designer Marianne Hafskjold lives. She bought this 1874 cottage and decided to bring it to life. She worked hard on it and made this place look as good as new, but kept all the the original colors of the old boards. She refinished the floors and made sure to keep the old charm while adding modern amenities. She says she loves the idea of reusing old things and transforming them into something she and her guests can admire. I couldn't agree more and I really enjoyed this cottage, even from far away.
Take a look…
Living Room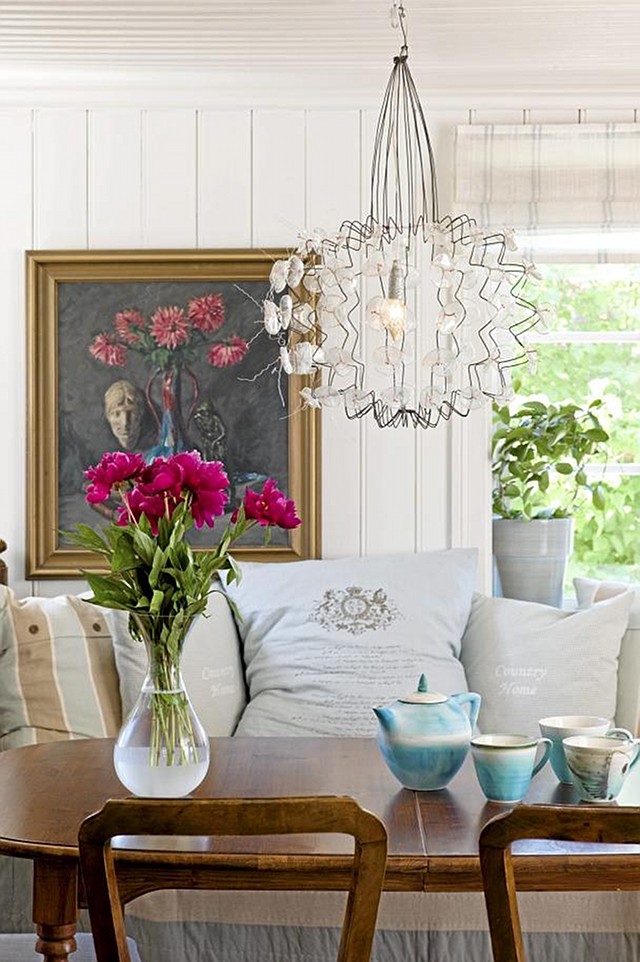 This living room is as cozy as it could be and I love the chandelier she used.
Kitchen
Simplicity is what this cottage is all about and I think this kitchen looks perfect for this place.
Stairs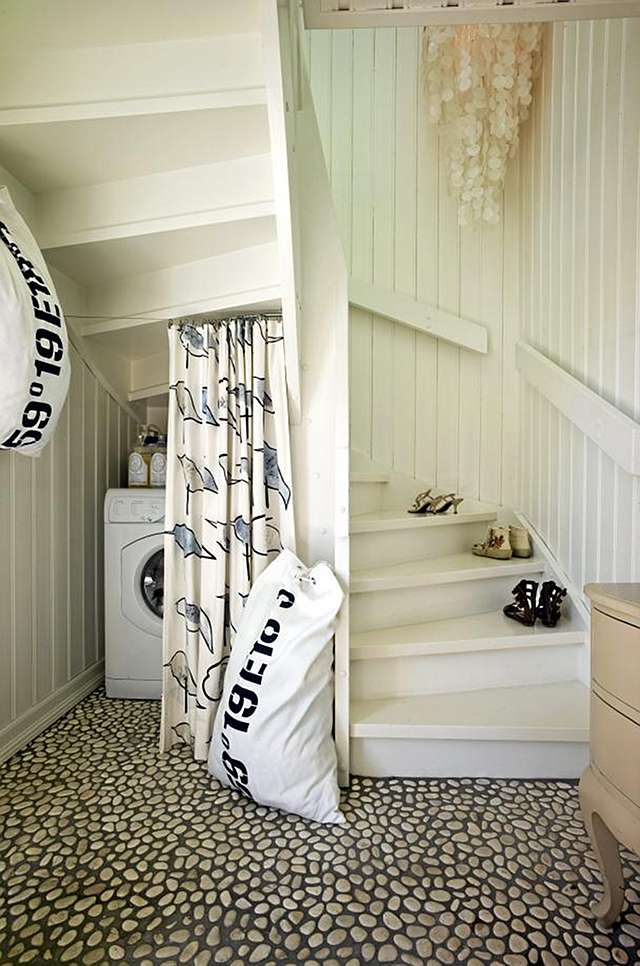 Using every inch: the washing machine stays under the staircase and the river rock (pebble) flooring is really fun!
Master Bedroom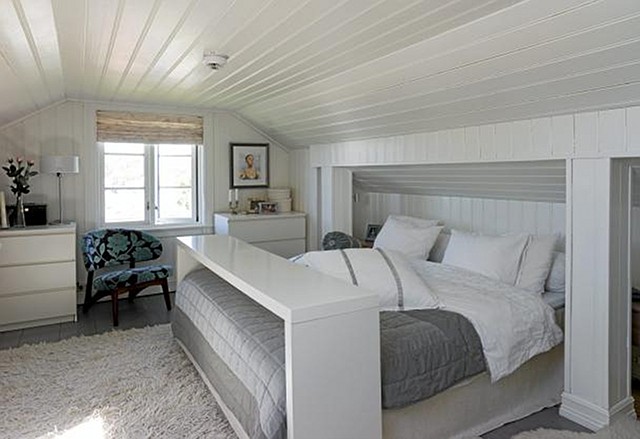 I really like how cozy this room feels but I'm not sure about the bed. I'd keep hurting myself on it!
Closet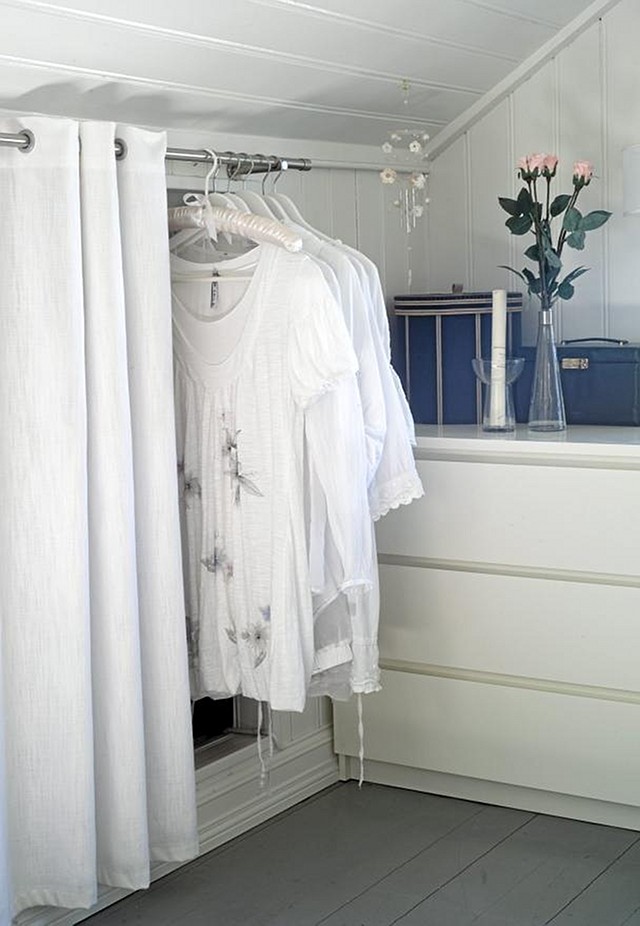 Bring only the necessities.
A Bed & A Guitar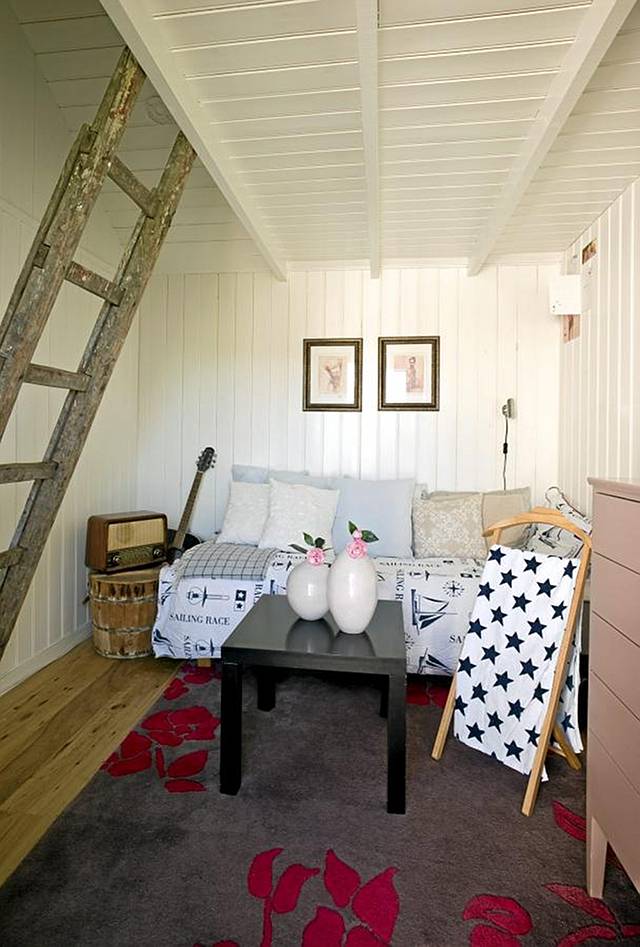 This is a perfect spot to play your guitar, have a guest over, or simply take a quiet nap.
Living the View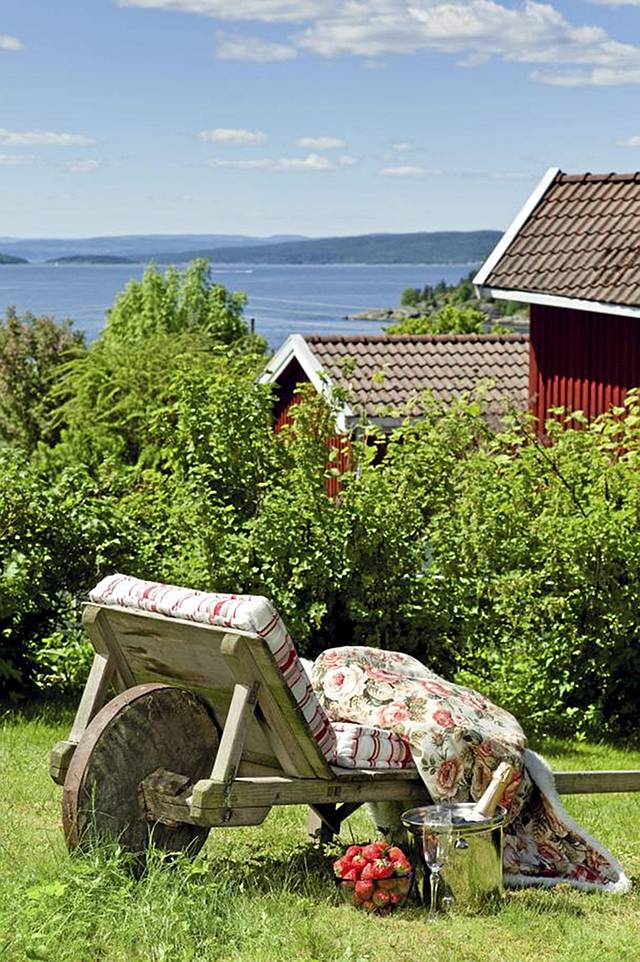 Strawberries, champagne, the sun and the blue sea. Ingredients for a perfect summer day!
I hope you liked this cottage. I'm excited about this new feature here on HomeBunch. Let me know what you think!
Wishing you a Sunny Day!
xo
Luciane at HomeBunch.com
I Can Help You with Interior Design: HB's Design Service.
Come Follow me on Twitter: Twitter/HomeBunch
Source: Klikk.