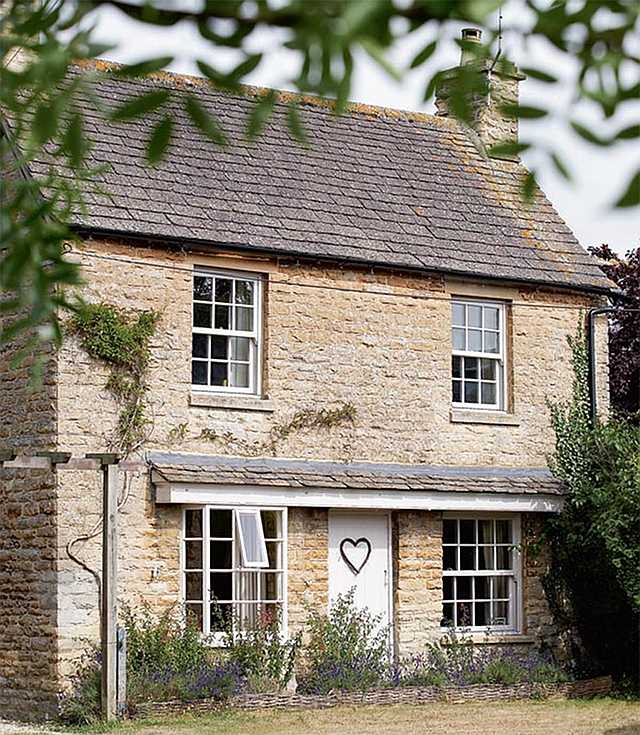 This sweet English cottage is located in Oxford, UK and was built with Cotswold stone in 1860. This is the story that many of us dream about writing in our own lives. The current owners always wanted to live in a cottage, but on a very limited budget all they could afford was an old and very dark little cottage. What they saw? Potential! They worked hard, learned new skills, including carpentry, plumbing and even decorative arts. After many years of working in this place, they finally feel they're at home and they're very grateful about the results. The best part of it all? Being able to raise their baby girl in a place that's perfectly safe and with a large backyard to make beautiful memories.
Living Room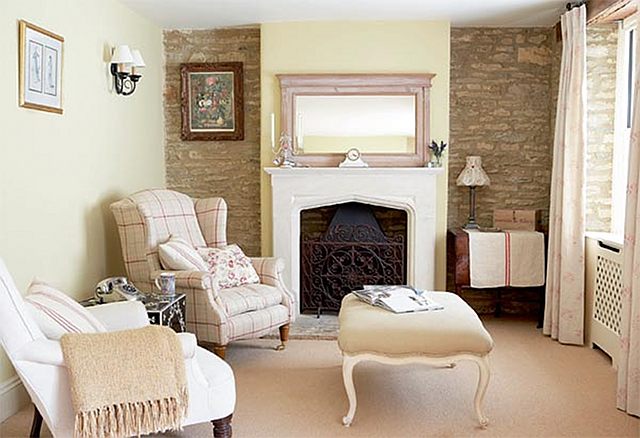 They plastered the new fireplace and kept the old charm with the stone walls.
Dining Area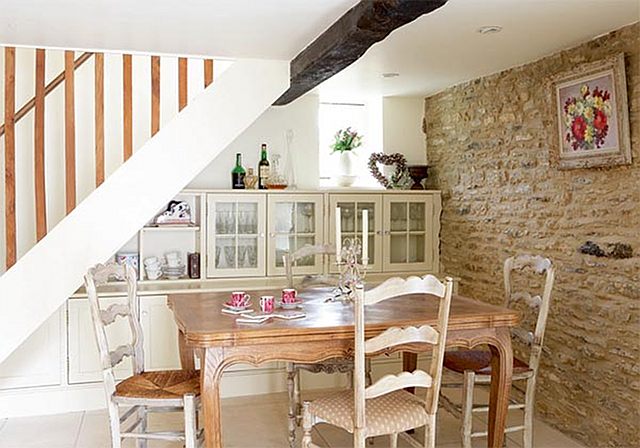 Not having a space designed for formal dining, they created this by making the built-in below the stairs. Super charming!
Cooking with Love
This kitchen is so cute! I love the range and the roman shades.
Mugs' Love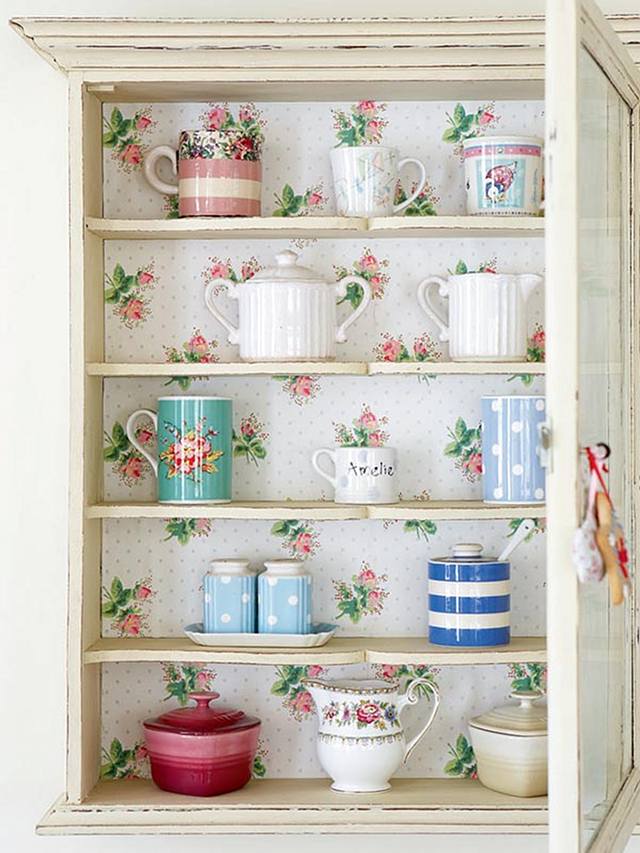 Have I told you I love pretty mugs? The owner built this cupboard for his wife.
Upstairs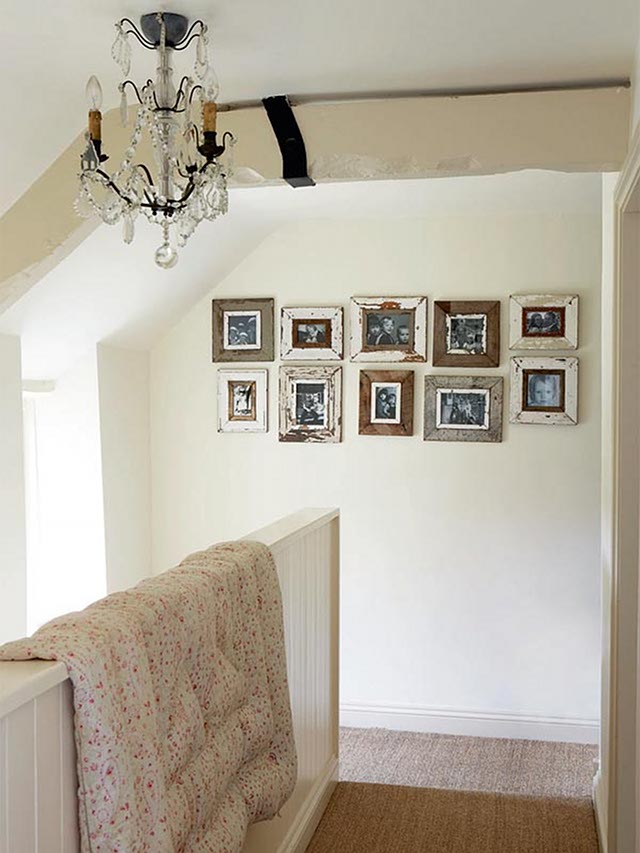 Sisal carpets are so beautiful! I love the savage frames with black and white pictures.
Tiny Love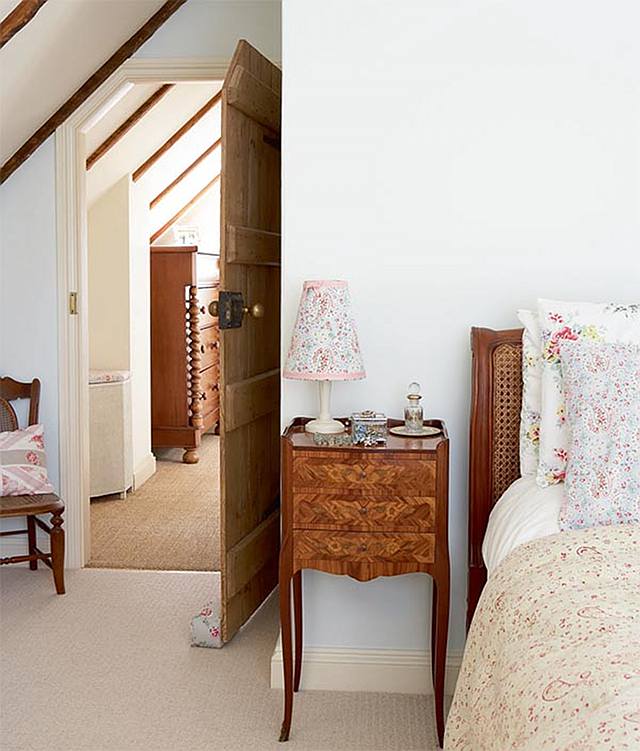 The master has the same feeling of the rest of the cottage: lovely! The bedside table is from a French flea market.
Sweet Little Girl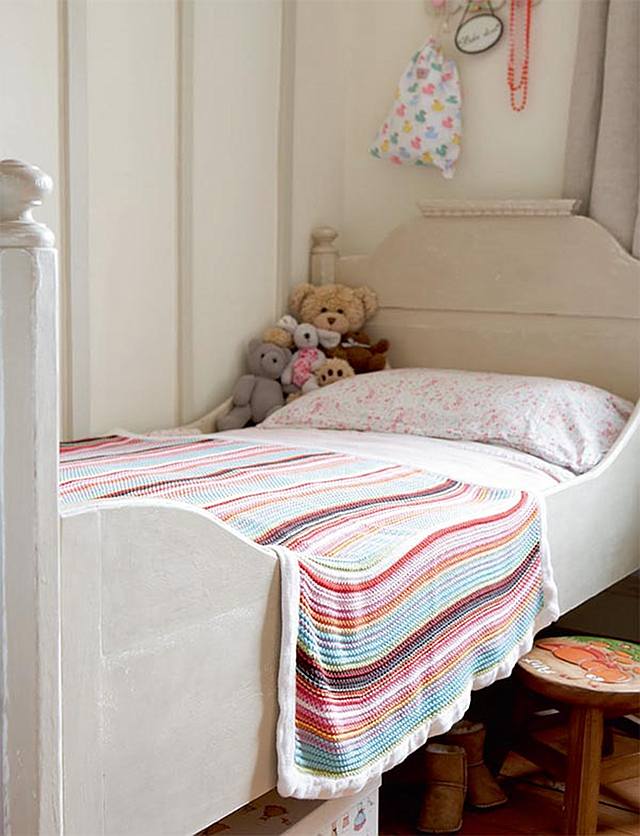 The owner also built his daughter's Amelie's bed. Isn't it sweet? The blanket comes from "Mamas & Papas".
Reading with Butterflies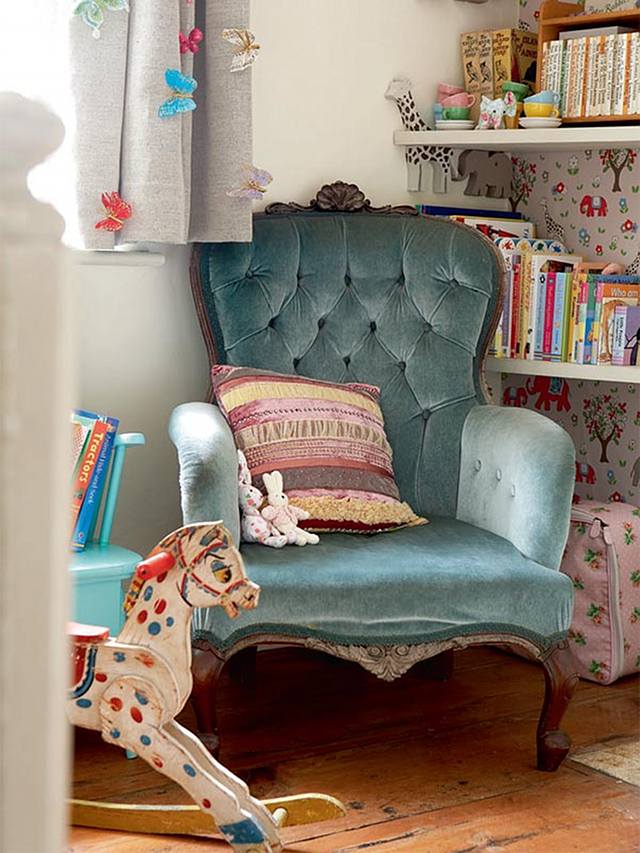 This beautiful chair comes from Criterion Auction of London and I adore the butterflies they added on the curtains.
Bathroom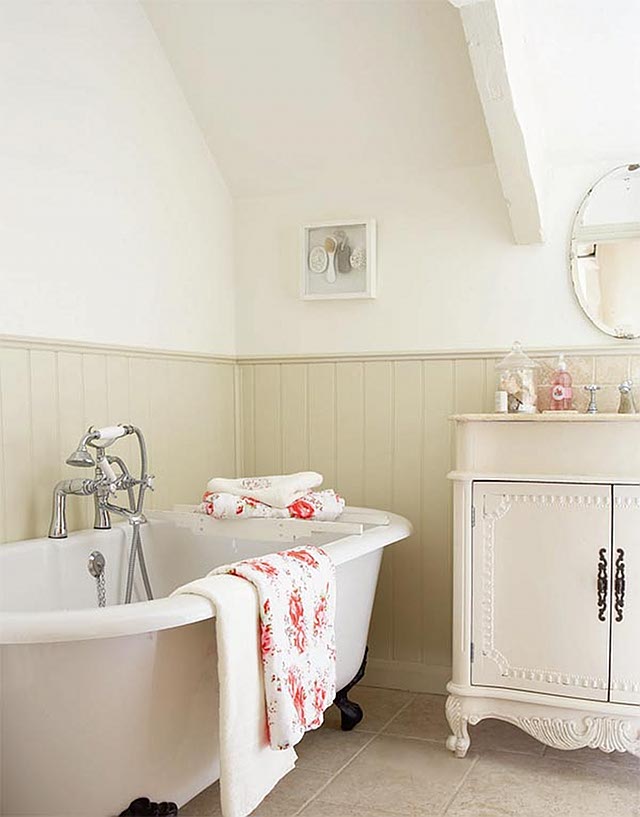 The main bathroom in the cottage is so well done! The French sink was found on eBay.
Handy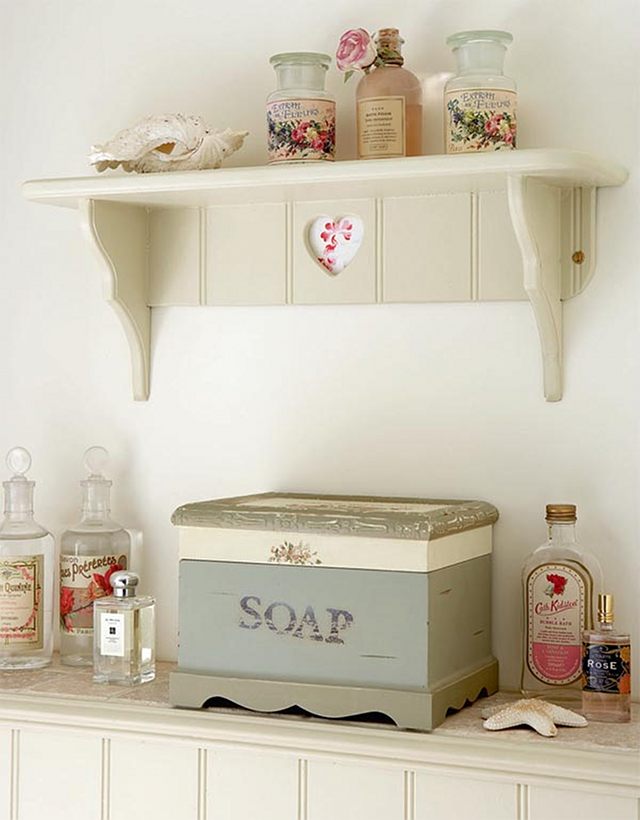 The owner built a tongue-and-groove paneling and made the shelving to match it.
Isn't it this cottage a very sweet place? It means even more to me since the owners did most of the renovations themselves on a very tight budget. That's really impressive and you can feel their love for the home through their design.
I really hope you've enjoyed this Cottage of the Week as much as I did!
I'm always happy to see people doing all they can to transform the place they live into the place they want to live. Not everyone has money to buy their dream home, but everyone can transform their house into a home they love to live. It's about being creative, being patient and being true to yourself. Dream with what you have, transform it into what you want. I hope be able to always deliver you enough inspiration, so you can feel you can achieve what you want in the space you got.
Thank you so much for being here today. I'm always happy to read your comments, your emails and knowing you're here. You guys are the best readers out there! 🙂
Wishing you a very blessed day!
xo
Luciane at HomeBunch.com
Get My Help with Interior Design: HB's Design Service.
Come Follow me on Twitter: Twitter/HomeBunch
Sources: Period Living.