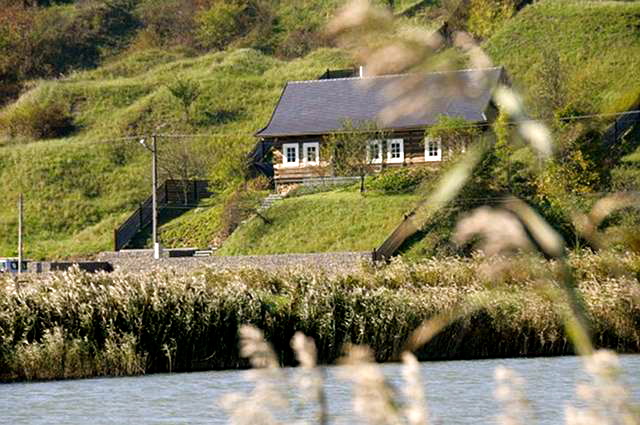 Cottages should be just like our home, they should always reflect our personality and have only things we love. Living or in this case, vacationing where we display things we care about can make the environment much more pleasant and comfortable.
This100-year old summer cottage perches up on a hill overlooking a large lively duck pond and is located near Kraków, Malopolska, Poland. I've never been to Poland but this little place makes me want to visit the country. Take a look at this cottage and you'll find so many interesting elements. For example, the kitchen "cabinets" are made of cow hide. How unique is that?! If it wasn't located in a country cottage, I might've had put it on a "Cool or Fool" post, but it actually fits this spot perfectly. The cottage has a cabin-chic feel with its wooden walls and surroundings. Talking about "surroundings", you'll fall in love with the hot tub outside. It's just so romantic and inviting!
Waterfront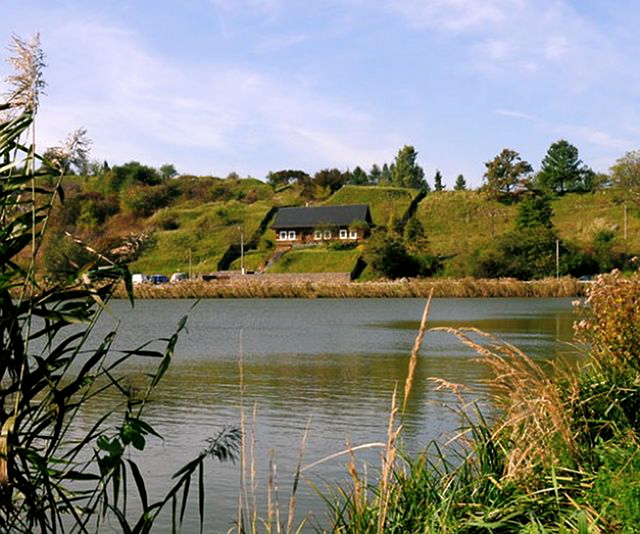 Let's go fishing, anyone?
Up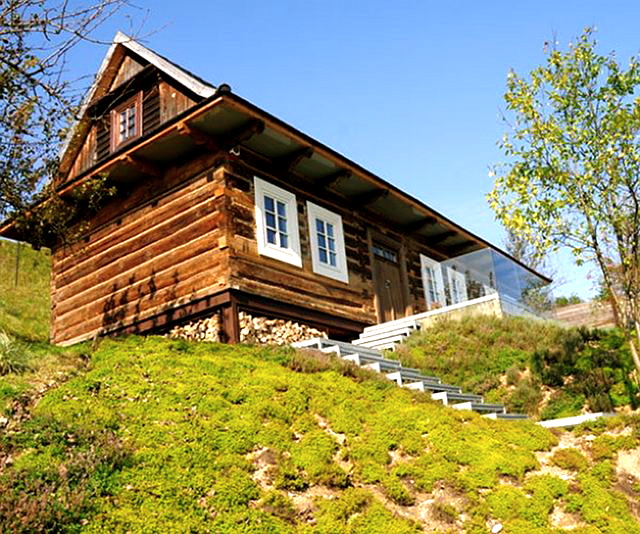 The cottage is located up a hill. Isn't it charming?
Only Friends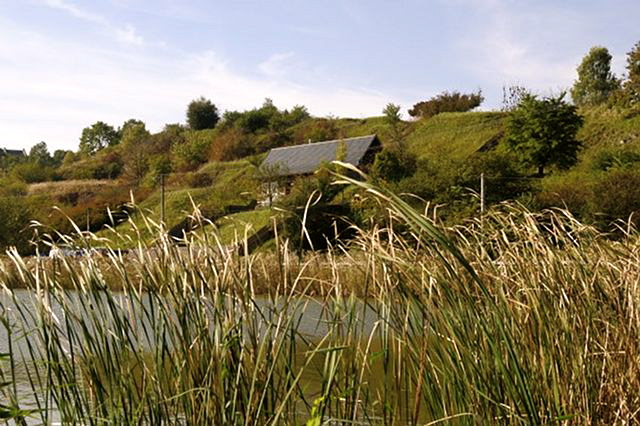 Beautiful and peaceful.
Snowy Day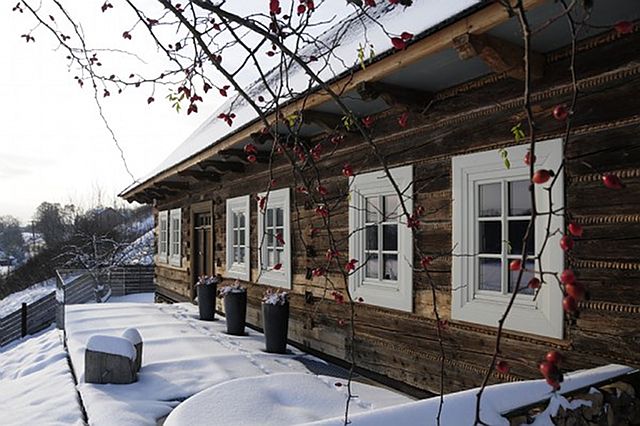 The beauty of winter.
Kitchen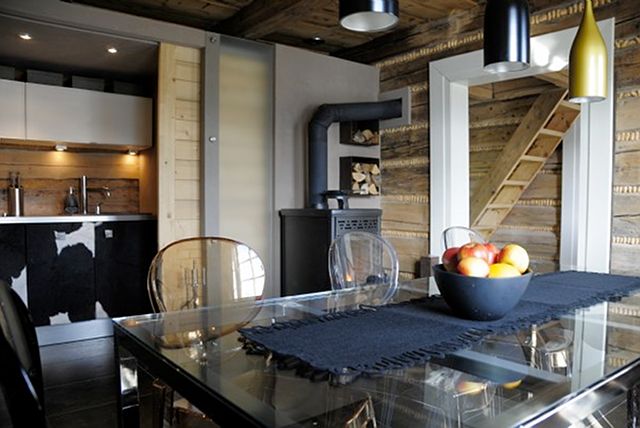 This cottage has a good vibe. Take a look at the cow hide cabinets.
Cook a Cow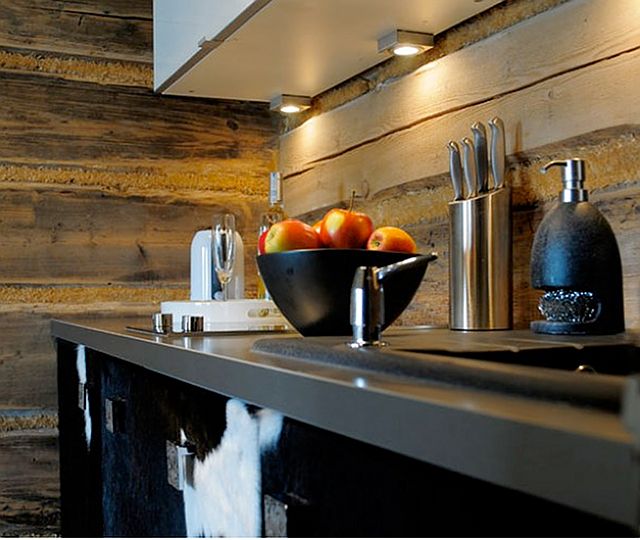 Cow hide cabinets: Not for every kitchen but really cool in a country cottage.
Touch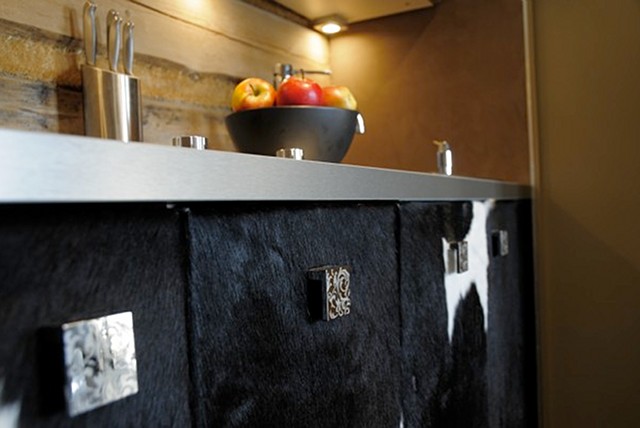 The cow hide cabinets have such a great color and texture, but they're not very hygienic for kitchens or bathrooms. I think it would be fabulous as a built-in (small scale) in a den/office.
Dining Area
Interesting contrast with the modern furniture and the rustic walls.
Photos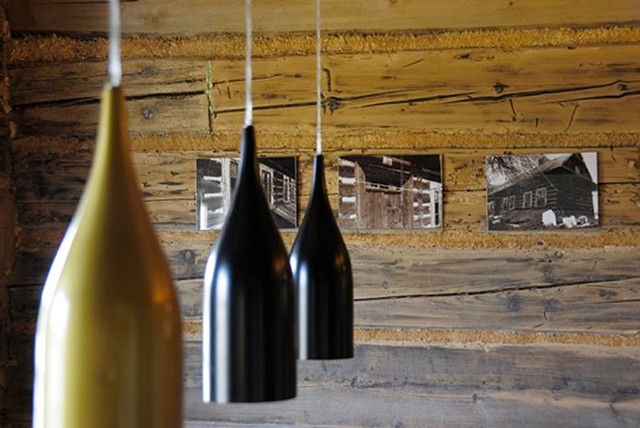 Old photos of the cottage become art on the wall.
Hide Me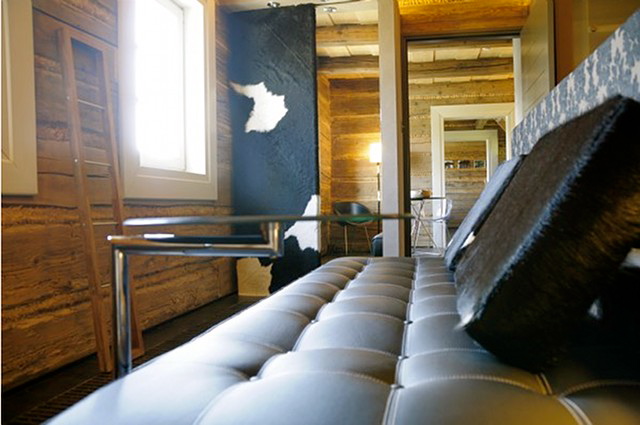 More cow hide on the wall (as a room divider) and on pillows.
Burning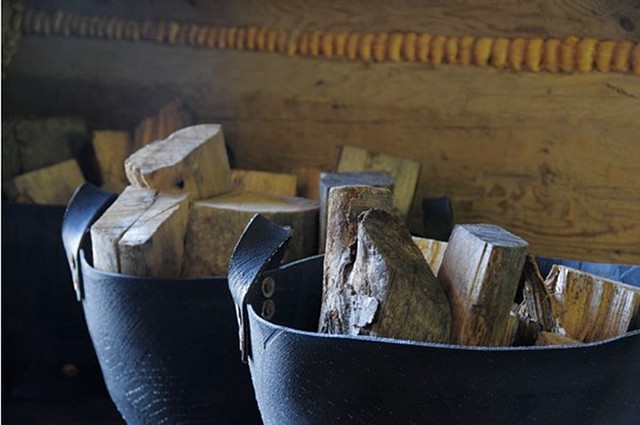 Chic.
Be Transparent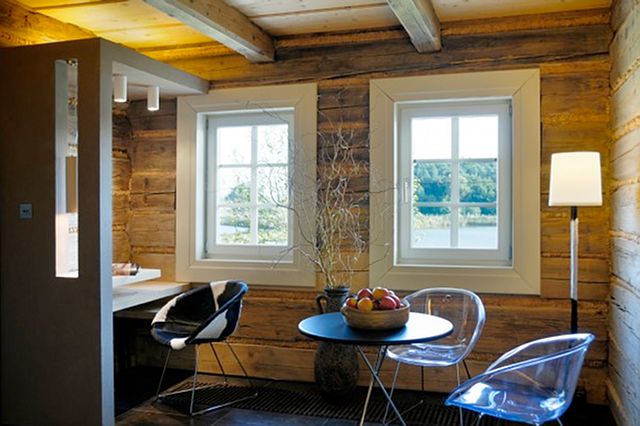 Nicely done.
Upstairs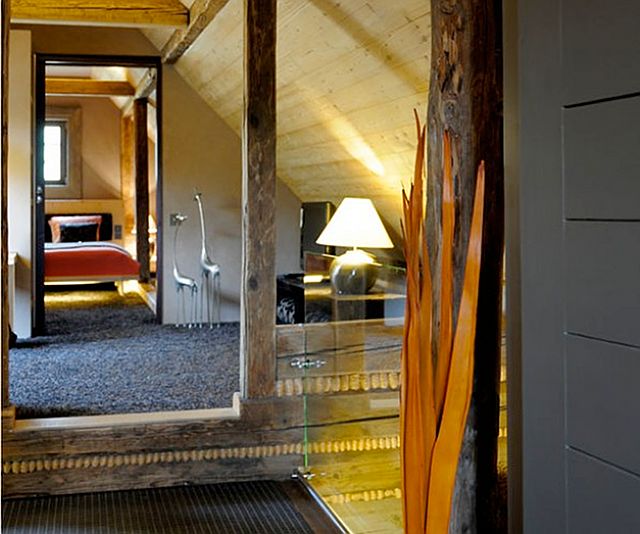 This cottage feels very sexy. It's not the "cute, sweet" cottages that we usually love. This one is more masculine, more contemporary and more dramatic.
Two Friends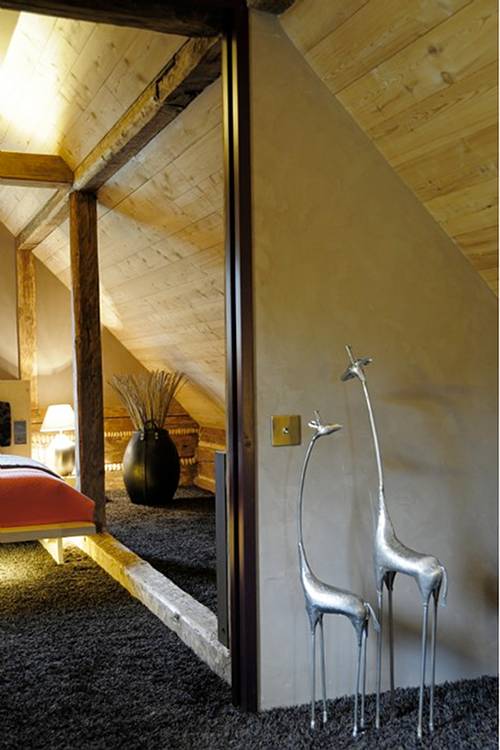 To the master bedroom.
Master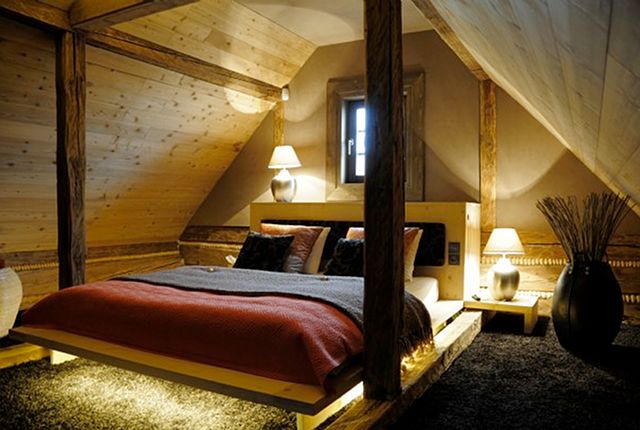 I love this bedroom for a cottage! The light makes this room feel so cozy and again, sexy. Take a look at the gorgeous beams surrounding the bed.
Color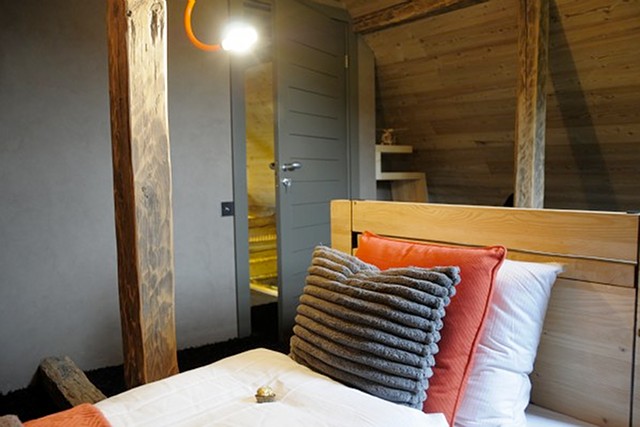 I also like the colors used in here. Take a look behind the bed and you'll find the little office area displayed on the picture below.
Fly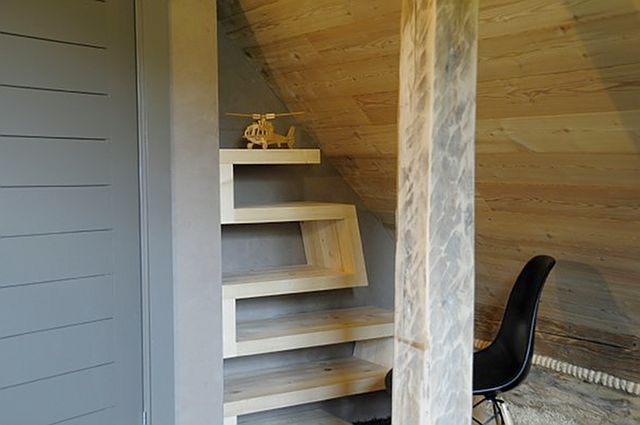 Very cool. I'd prepare my posts here.
Cozy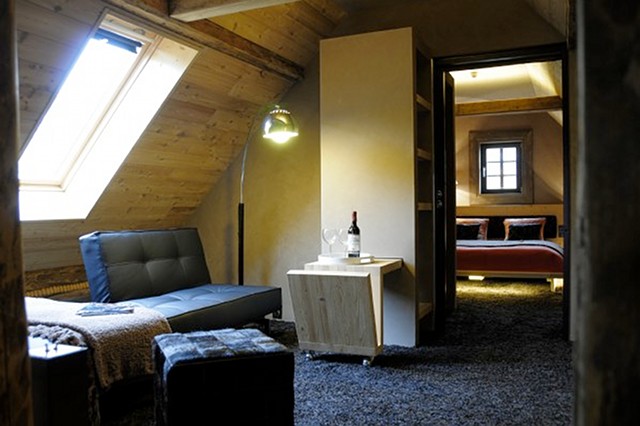 A cozy seating area by the master.
Ensuite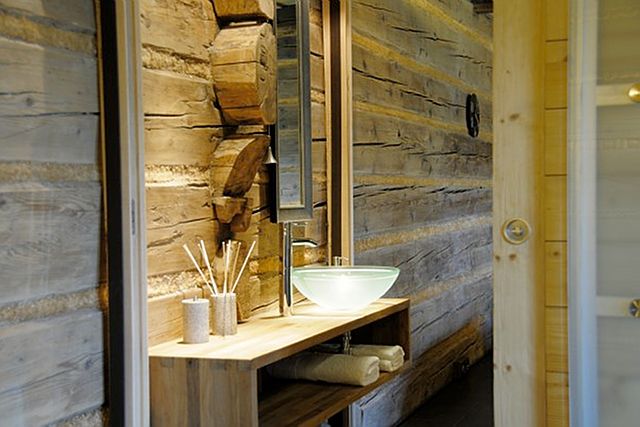 I'm loving this rustic bathroom.
Guest Bedroom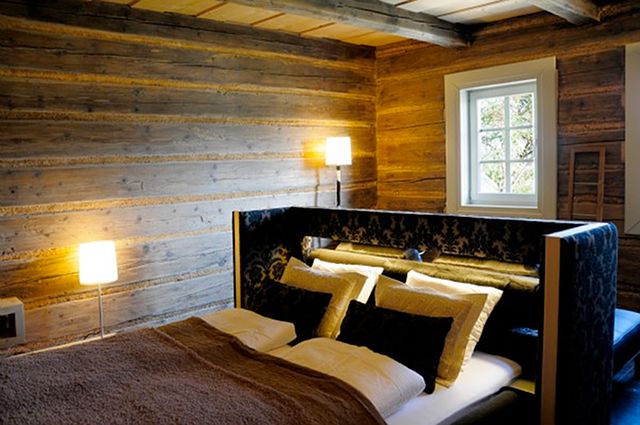 I'm not sure if I love this bed, but surely is very unique.
Guest Bathroom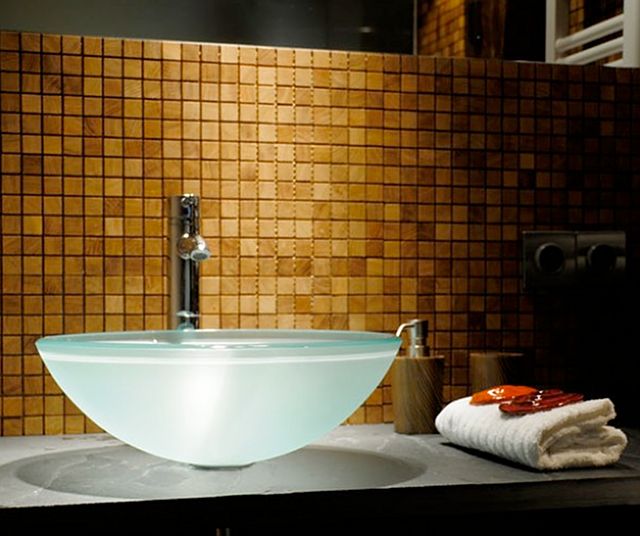 The earthy tones continue here.
Cottage Love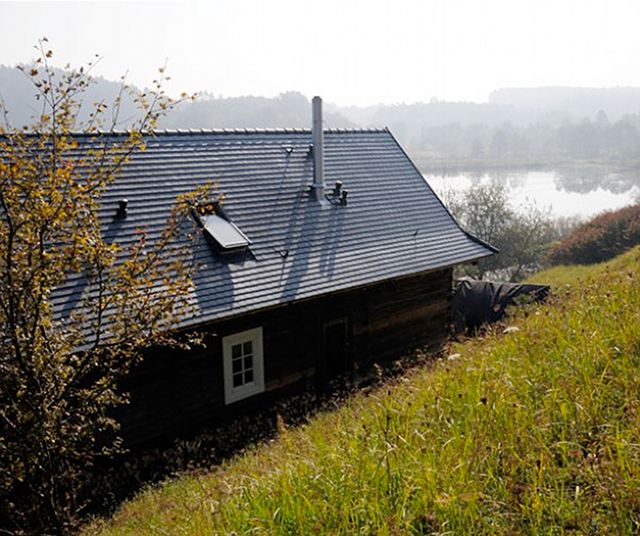 Can you imagine how peaceful it would be to be in this place right now?
Flowers Awaiting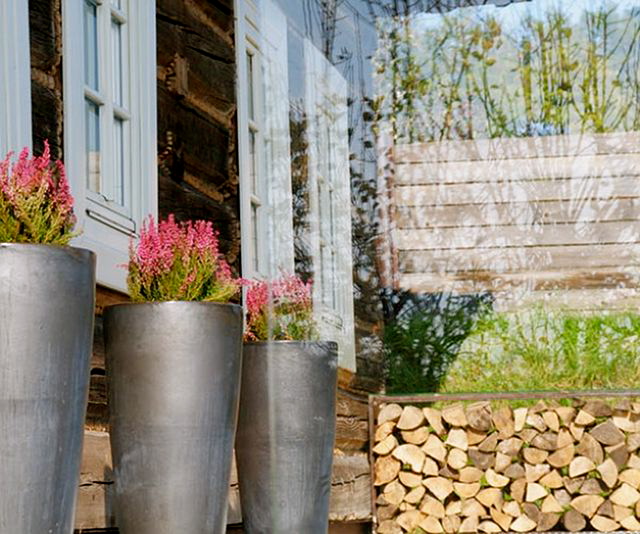 Gorgeous!
Idea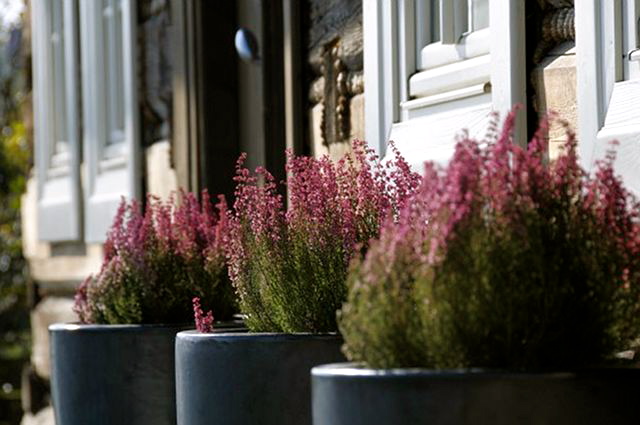 I want to do the same at the entrance of my house. So beautiful!
Twigs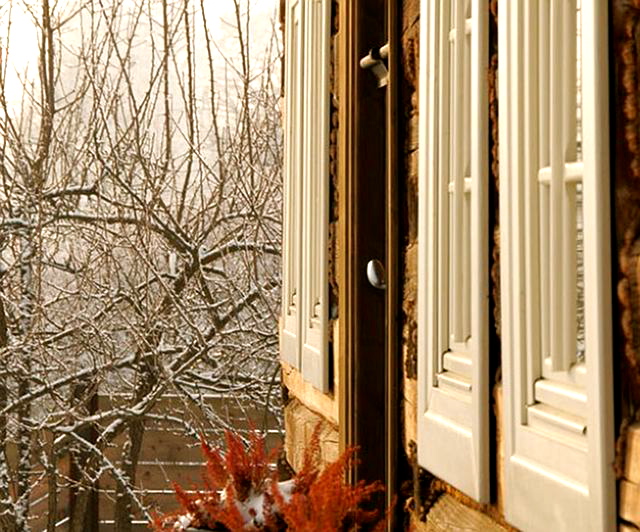 A winter day.
Old Times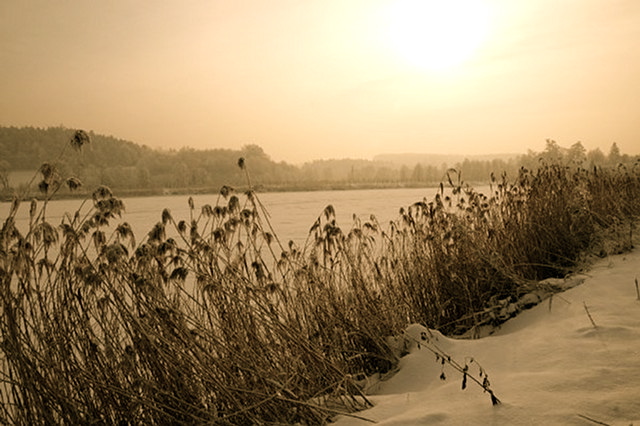 Stunning… simply stunning!
Hot & Cold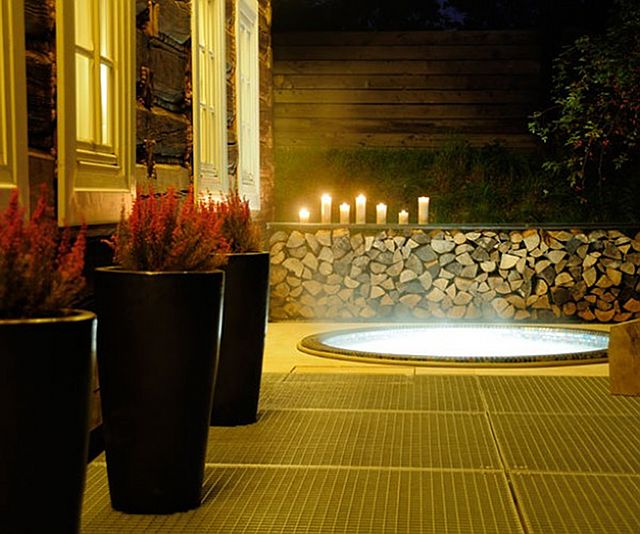 Is there a better place to be in this cottage?
Candles
Romantic.
For Two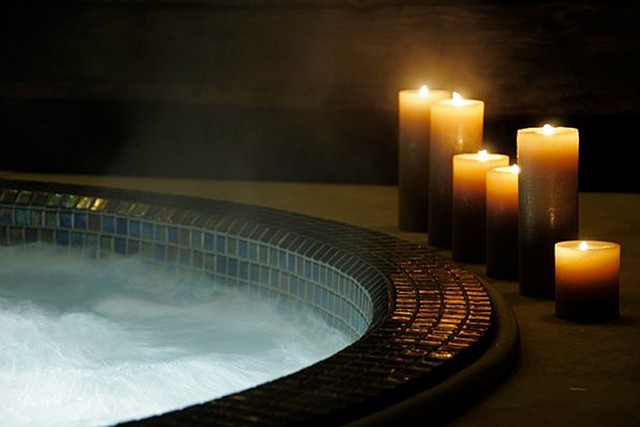 Who would you invite to come here with you?
Evening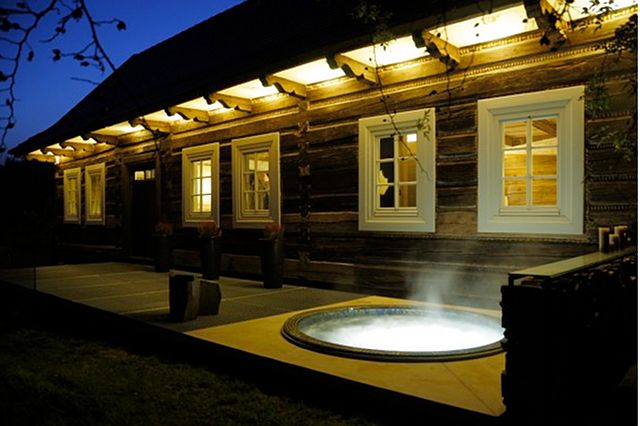 This is the best "selling" point of this place.
Stars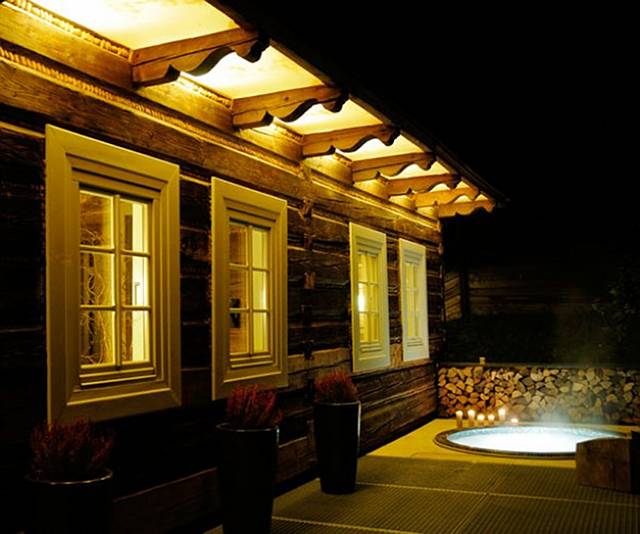 Perfect moment? Have a glass of wine in this hot tub while you admire the stars. No noise, just a silent night.
What do you think of this place? Doesn't it make you want to be in that hot tub? It's pretty cold here today and a hot tub would make me very happy right now. 🙂
There's something so beautiful about winter and snowy days. I love seeing everything white outside, especially where I live because everything seems to remain untouched. We live by a river and the river freezes at this time of the year which is amazing because we can go for walks there and it's really fun. Our area is completely private and all we see from our house is the river and the forest that is covered with snow at this moment. I honestly don't do very well with cold, even though I go outside I prefer to admire the beauty through the windows of my house. So, seeing the surroundings of this cottage reminded me a little of where I live and it made me feel grateful for the peacefulness we have here. It's not always easy to live in the country, but there's something very poetic about it. I think you're more in touch with real beauty and the energy that nature brings to this world.
I hope you find beauty wherever you are today. Look closely.
Have a happy day!
xo
Luciane at HomeBunch.com
Get My Help with Interior Design: HB's Design Service.
Come Follow me on Twitter: Twitter/HomeBunch
Get Home Bunch Via Email: Become a Subscriber
Source: Unique Home Stays.