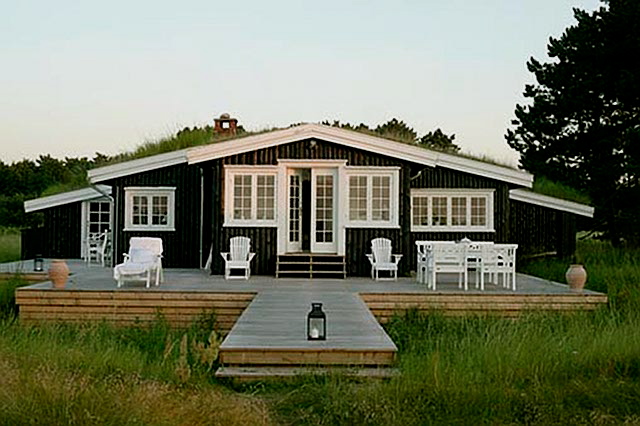 Fall is a wonderful season and I'm enjoying seeing the leaves changing. Today I woke up, fed my kids and drove them to school. We live by the sea, so as soon I get on the street I see the ocean and today I felt like it was giving me a gift. The cold morning was being transformed, the water was covered with fog and the sun was just being born once again. I wish I had a camera to register that moment. It was a fall morning, where the air is crisp, the water fights its temperature and everything changes.
This cottage of the week reminds me of the changes about the weather. I know that most people don't like rain and I totally understand that, but I must confess that I enjoy rainy days. I enjoy being able to to curl up with a blanket and a cup of cocoa and sit by the window and see the rain falling. There's silence in the beautiful sound of water falling. I can imagine being in this cottage and feeling the calmness of a rainy day. It would feel relaxed and quiet. And sometimes, that's all we need.
Reflexion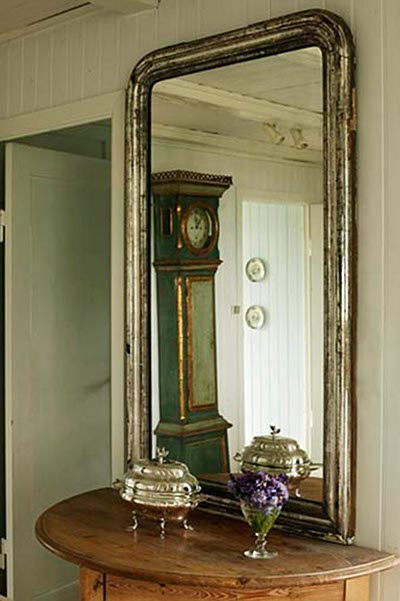 You'll see many beautiful antiques and flea market finds in this cottage.
White Walls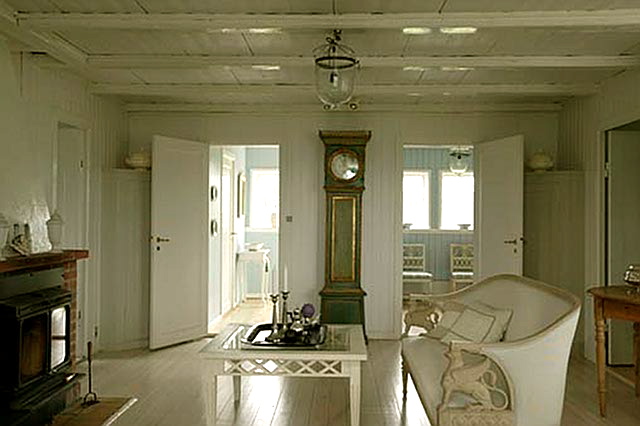 The white walls, ceilings and floors add a Scandinavian feel to the cottage.
Arms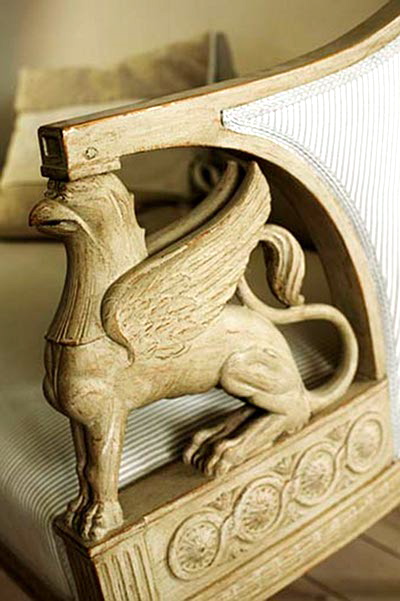 A close-up of the sofa's arm.
Eating Area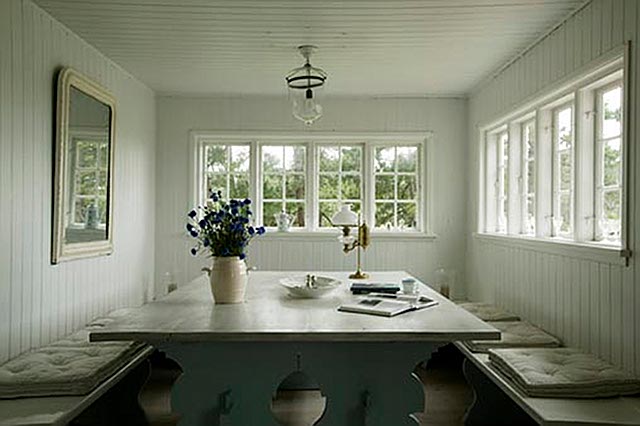 I really like the idea of having these benches around the table. Great for a small space.
Essential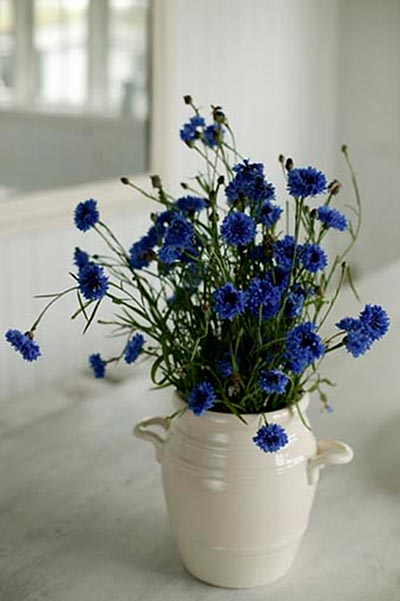 Flowers can bright things up even in a rainy day.
Kitchen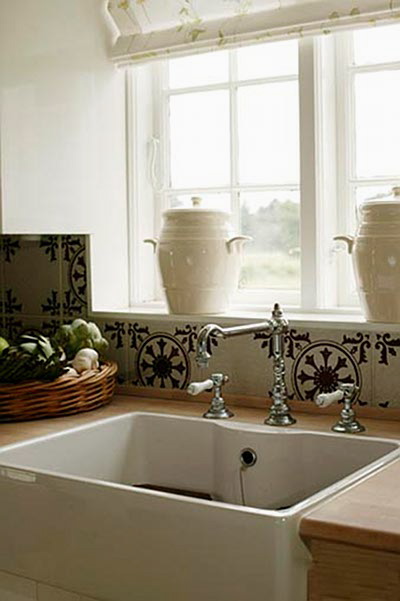 I adore how classic it looks!
Warmth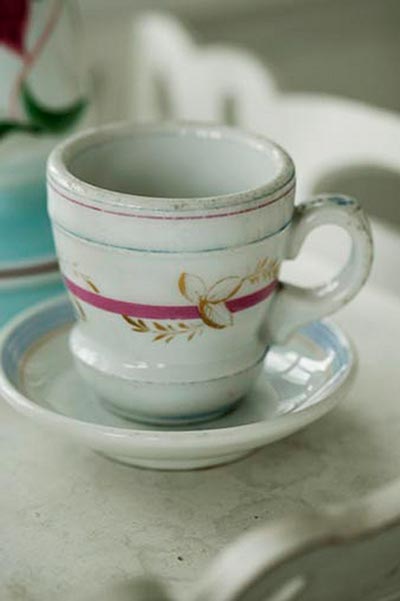 What about a cup of tea? Sweet flea market find.
A Better Cup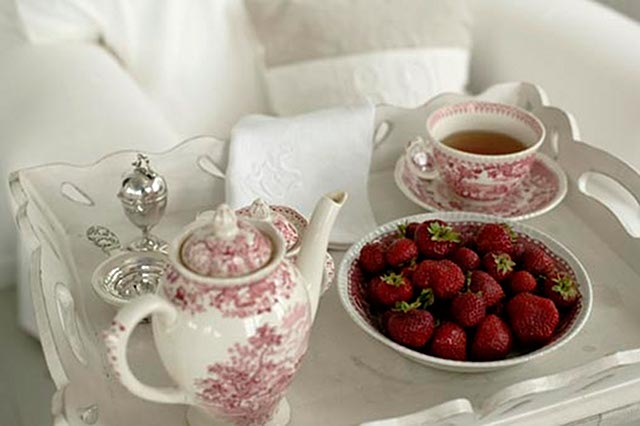 Ok, let's do this. We keep that cute old flea market as a display and use this china for our tea. Agreed?
Sunroom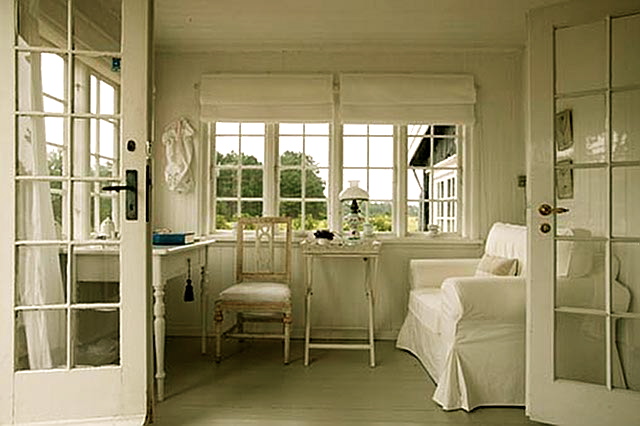 I don't have a sunroom at home and every time I see one I wish I had it. I think I'd spend so much time in there. Isn't this one a perfect one?
Work & Fun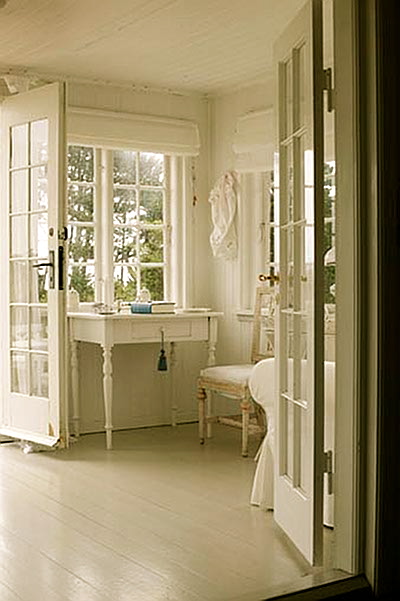 I'd put my computer on that adorable desk and work from there.
Plates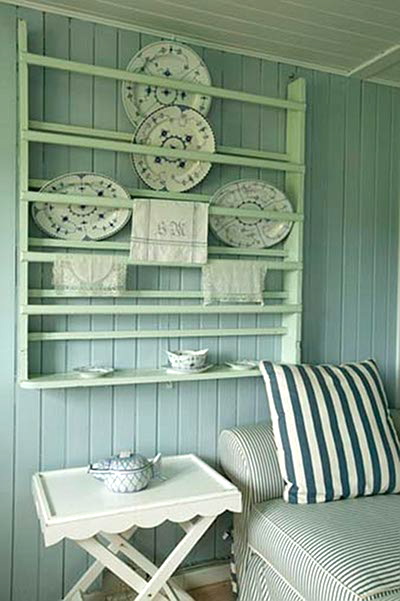 I love how delicate these plates make this room feel.
Linen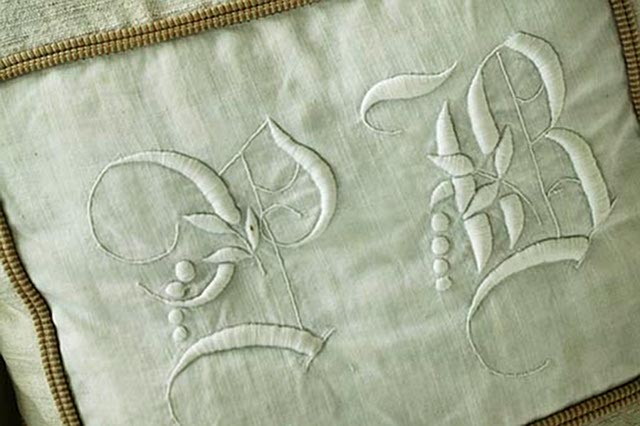 Monograms make anything you have feel more personal. This pillow is so pretty.
Simple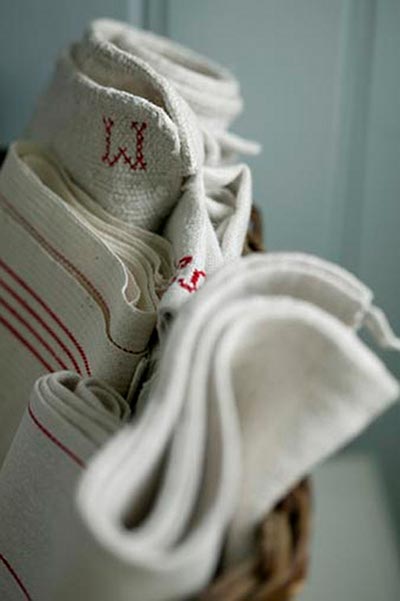 Simple and beautiful.
Rainy Day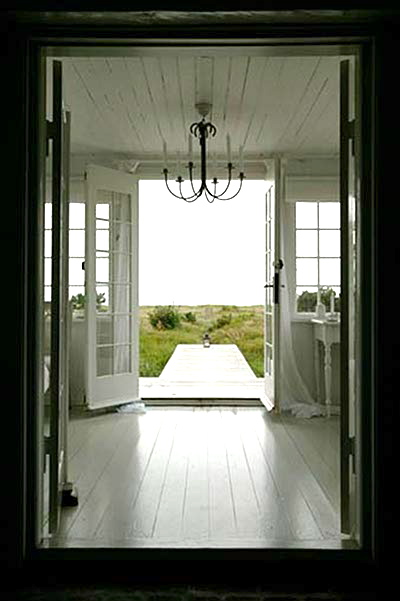 The gray day and sea. Life is a search to find beauty in everything.
Cottage and Grass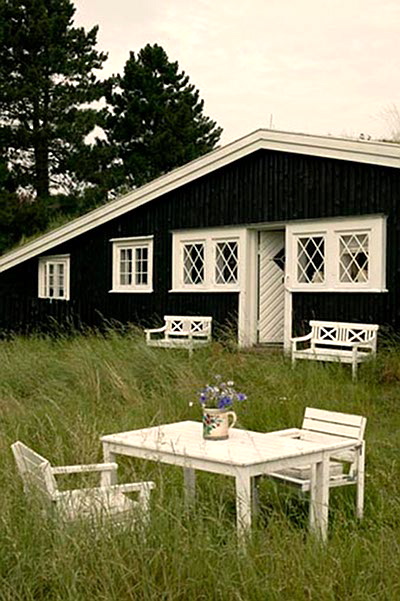 Very natural.
Patio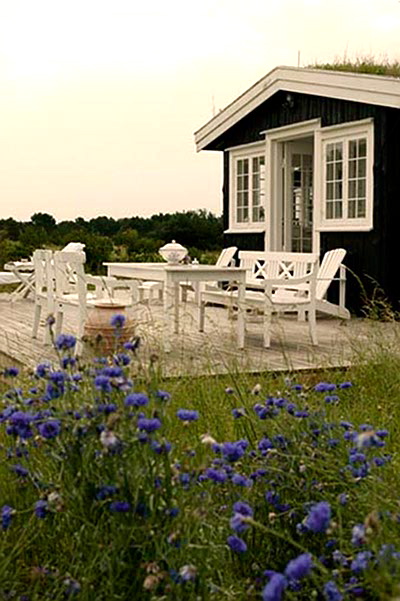 So sweet.
Rain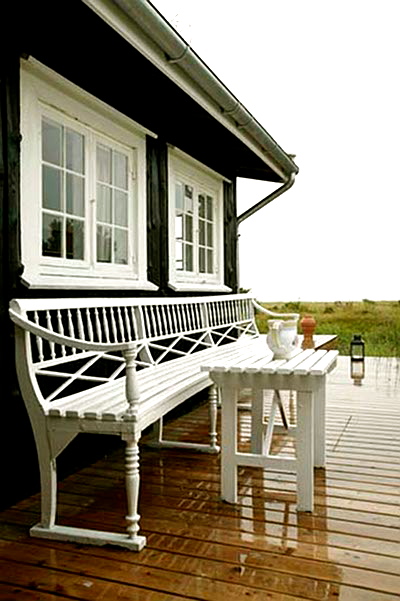 Maybe we'll seat here some other day.
Bench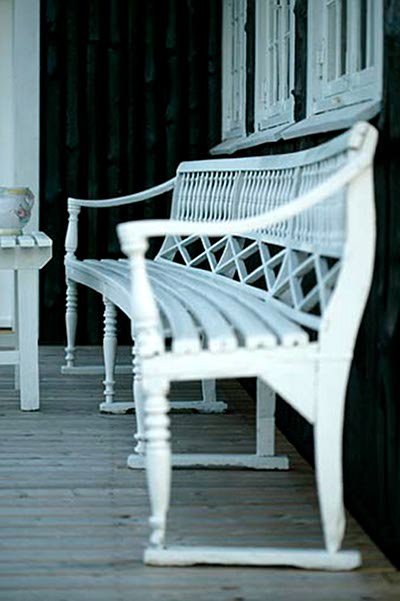 This bench is so beautiful. Notice the curves.
Flowers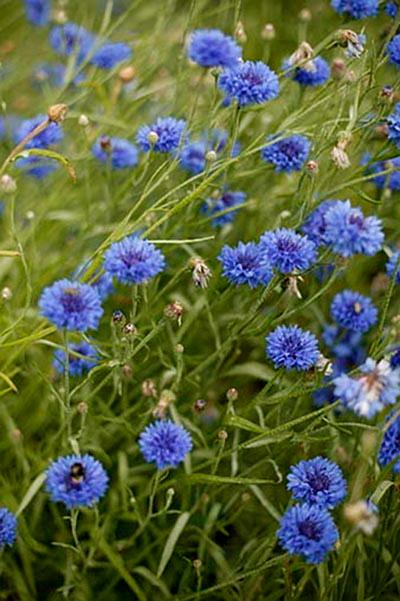 Lovely.
Table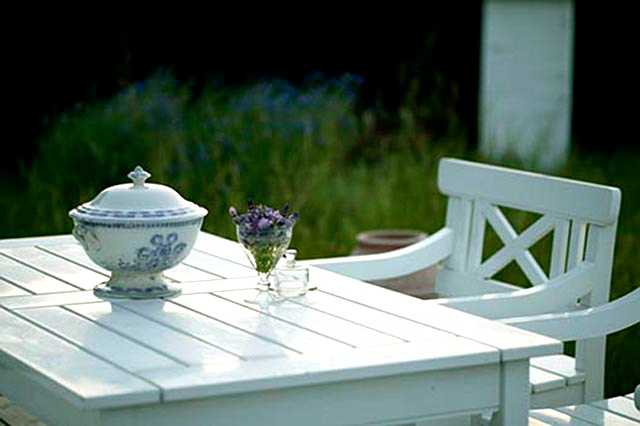 Very pretty.
Where the Sky Meets the Ocean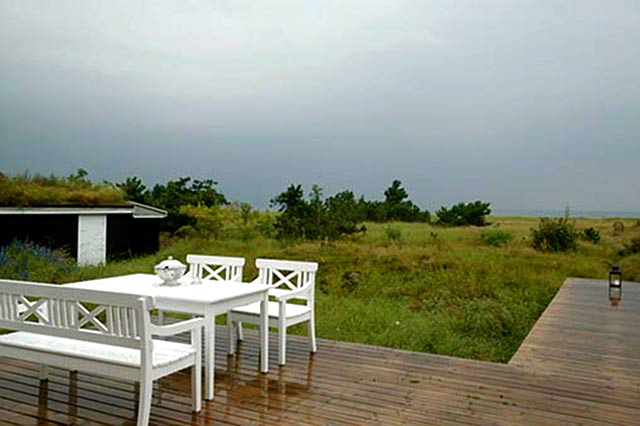 It's beautiful even in a rainy day.
After the Storm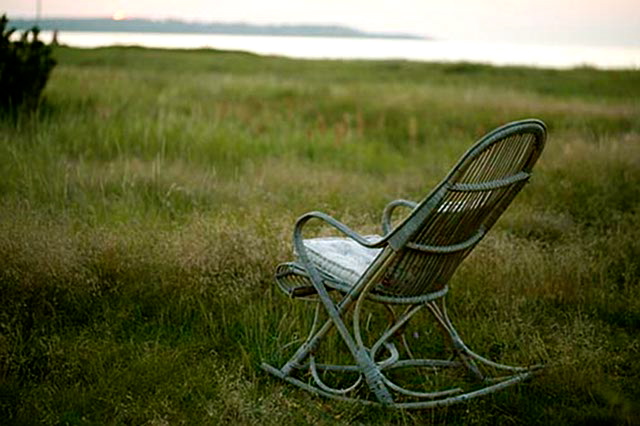 Bring a blanket and an empty mind. Sit and hear what the breeze is whispering in your ear.
I hope you've enjoyed this cottage. I think it a place of calmness.
How are you doing today? Everything is good? I'm doing well around here. I've been busy, cleaning our closets, especially a toy closet we have. I need to organize a few things before I try to relax and wait for my baby's birth. I'm also planing on washing all the baby clothing we bought. I love the way baby detergent smells! It's so sweet. I remember washing my kids clothing when they were babies and I can't believe I'm doing this again. It's surreal and so wonderful.
I hope you're enjoying your life right now. I hope you're in a good place, feeling good not only about everything that's around you, but especially for being who and how you are.
Have a beautiful day, rainy or not!
xo
Luciane at HomeBunch.com
Get My Help with Interior Design: HB's Design Service.
Come Follow me on Twitter: Twitter/HomeBunch
Source: Kml Design.