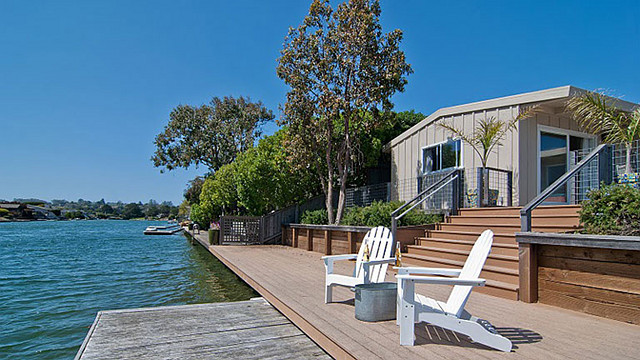 I have a confession I'd like to make: I'm tired of winter and feeling my hands frozen all the time! Do you feel the same way? Lucky are the ones under the sun, right?! Since not all of us can be in Mexico today (oh, beautiful sunshine!) I'll try to bring some warmth to our homes through this post. This shabby chic cottage is perfect to spend the weekends away yet stay close to the city. Located in Stinson Beach, only 20 minutes from San Francisco this cottage has 3 bedrooms, 2 bathrooms and a very open concept. All rooms feel really large and summery.
But let's forget about the weather outside. Right now, everything is sunshine!
Dock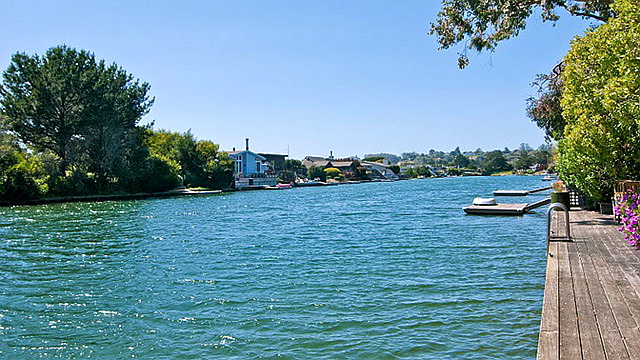 I would sit here and let my feet touch the warm water… Don't you miss summer?
Breezy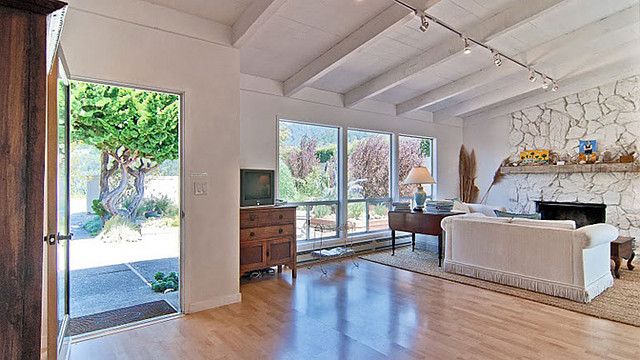 Some houses speak to our soul. This cottage does that by embracing the views.
Living Room
White walls and ceilings make this cottage feel very large.
Lovely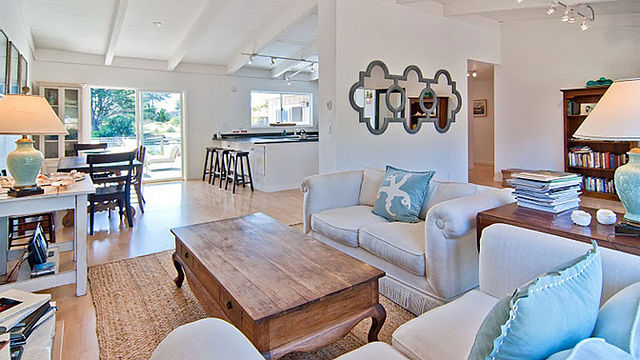 This is my kind of living room: beautiful and relaxed.
Kitchen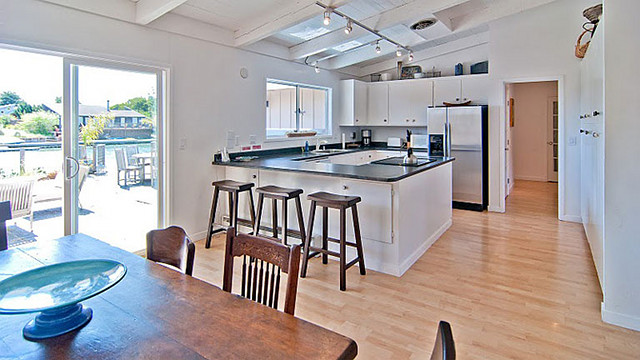 The kitchen was kept simple but it's perfect for entertaining. I can see lots of people outside on the deck and coming inside to grab some tapas on the countertop. Summer parties, BBQs… I'm missing all of that!
Eating Area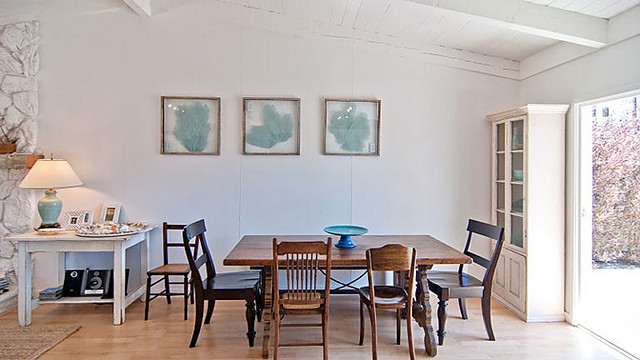 Simple is always best. I love the artwork.
Master Bedroom
Such a stunning bedroom and gorgeous ceiling.
Photos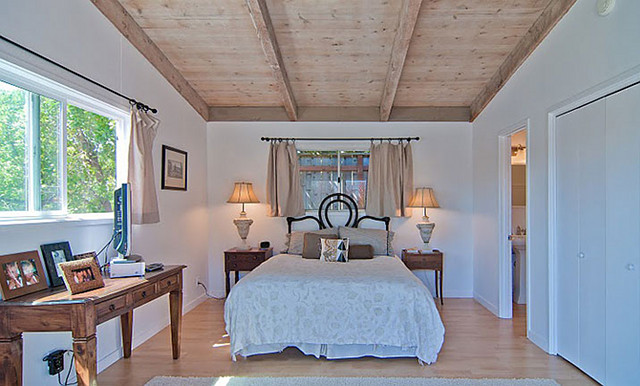 This master has a very natural feel to it.
Guest Bedroom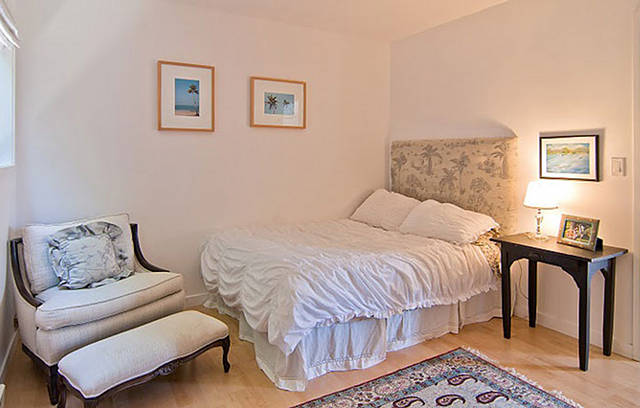 I would position this beautiful bed differently, but I still adore this bedroom.
Garden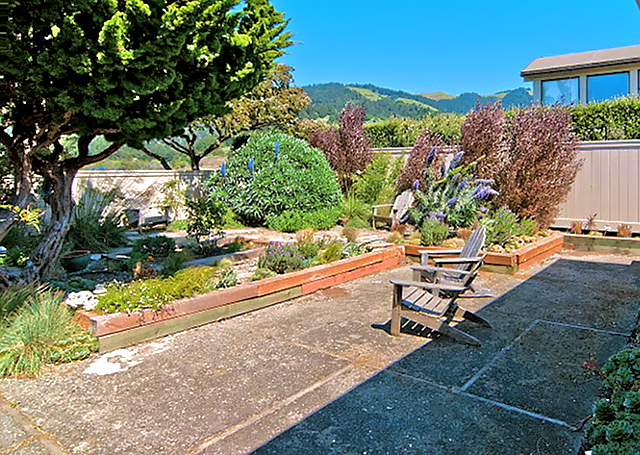 The front yard feels very zen.
Friends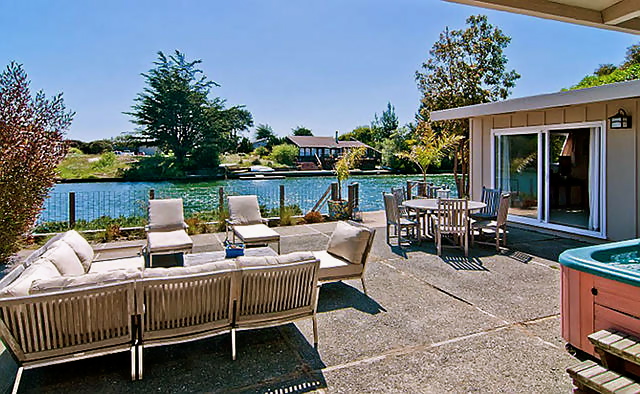 I really could have some fun in the sun right here!
At The Table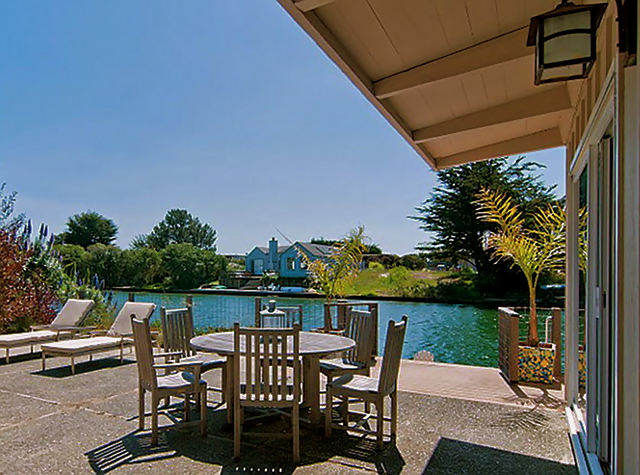 Dinning al fresco is always great when you're by the water.
Views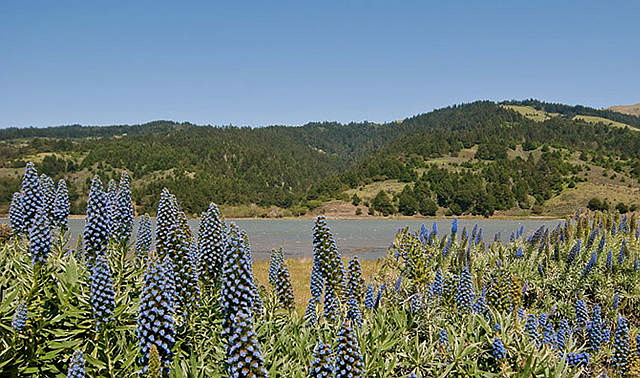 A reminder that life is beautiful and it's a gift you receive every morning when you open your eyes.
I hope you also liked seeing this place with me today.
****
I just want to let you guys know that our little Matthew is turning TWO months old today! I can't believe it! Times is going by so fast. I was even a bit woried last night, asking myself if I'm doing all I can to enjoy every minute with him. As you guys know, I have two older kids, and I know how much I miss them being this small. I'm doing my best to register everything! I'm taking tons of pictures and I love looking at them. He has changed so much already and he smiles all the time. Matthew is really a Gift from God… He's calm, sweet and I can feel how much he loves us already.
My husband took this picture yesterday and I wanted to show him to you, guys. Yes, I'm a very proud mom!!! 🙂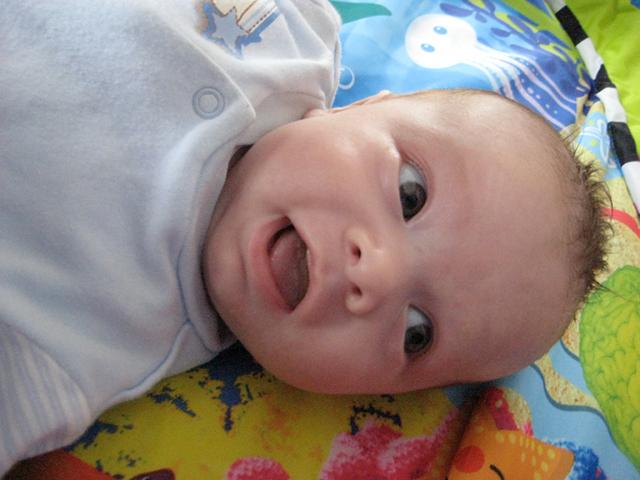 Have a fun day, stay warm and I'll see you back here tomorrow!
xo
Luciane at HomeBunch.com
Get My Help with Interior Design: HB's Design Service.
Come Follow me on Twitter: Twitter/HomeBunch
Get Home Bunch Via Email: Become a Subscriber
Source:Teed Haze