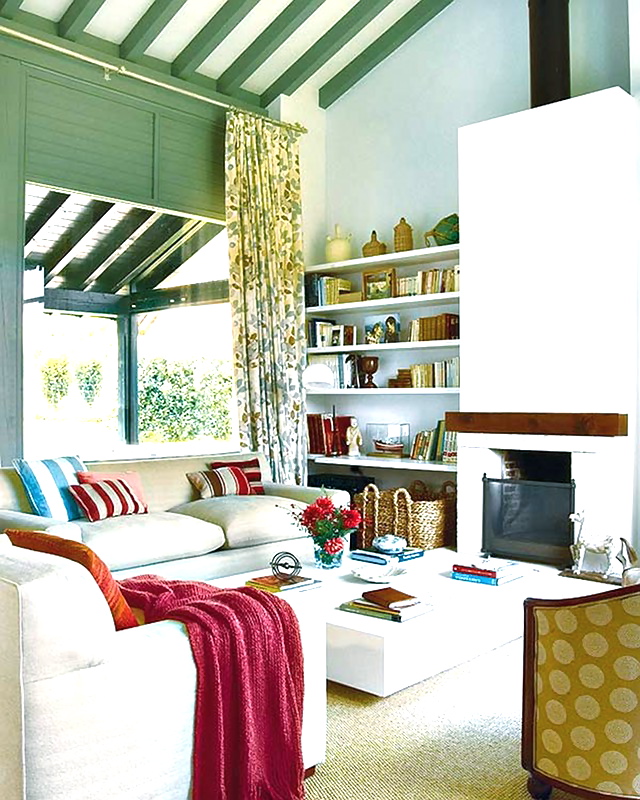 Have you ever wished you had a country home somewhere? What if that place was in Cantabria, Spain? Sounds interesting, doesn't it? This house has a bit of everything. It has some color, some rustic elements, some modernity, all combined together in a very simple and elegant way.
The owners wanted a house where they could enjoy the beautiful views from the windows and be able to have a quieter and more peaceful lifestyle. They decorated the house by themselves and they did a wonderful job finding special antiques in Madrid.
I hope you enjoy the simplicity and beauty of this space.
Foyer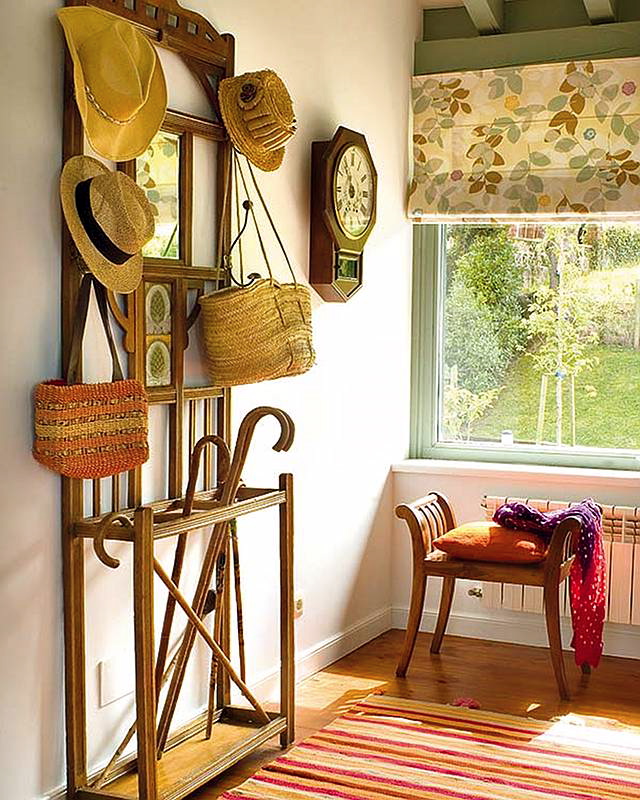 How charming is this? Loving the small bench by the window.
Colors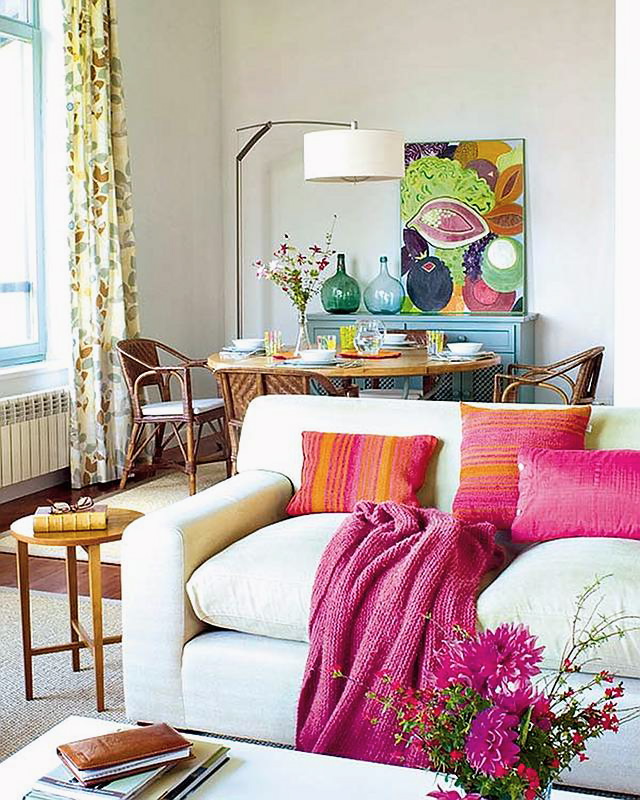 I love the mix of vibrant and subtle colors in this place. It's fresh and calming at the same time.
Vistas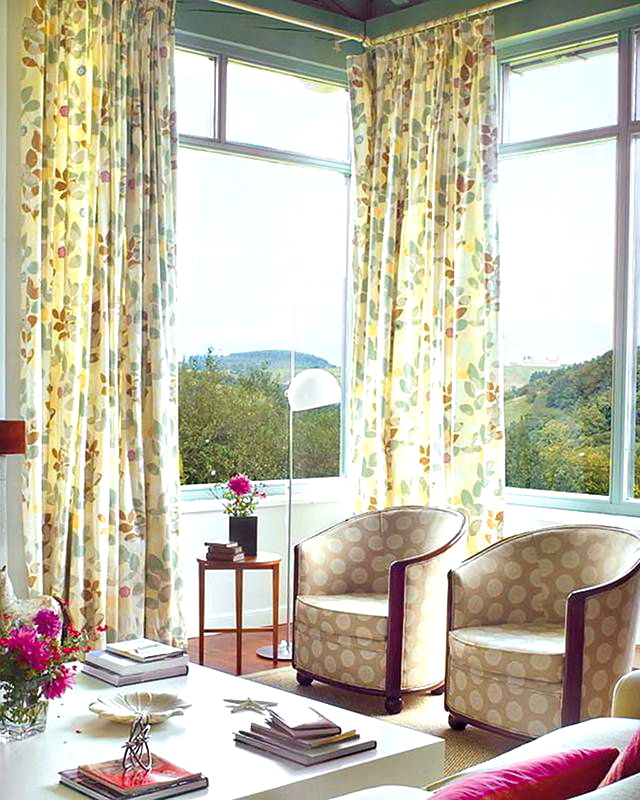 This is Spain! Beautiful views everywhere.
Living & Dining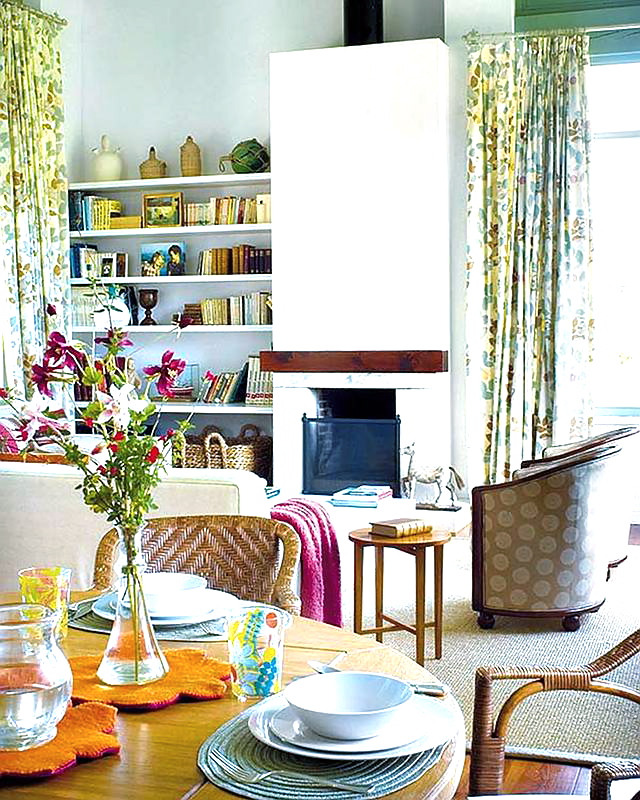 When you see this room, you notice many different kinds of textures and materials. They make this house feel really warm and welcoming.
Dining Room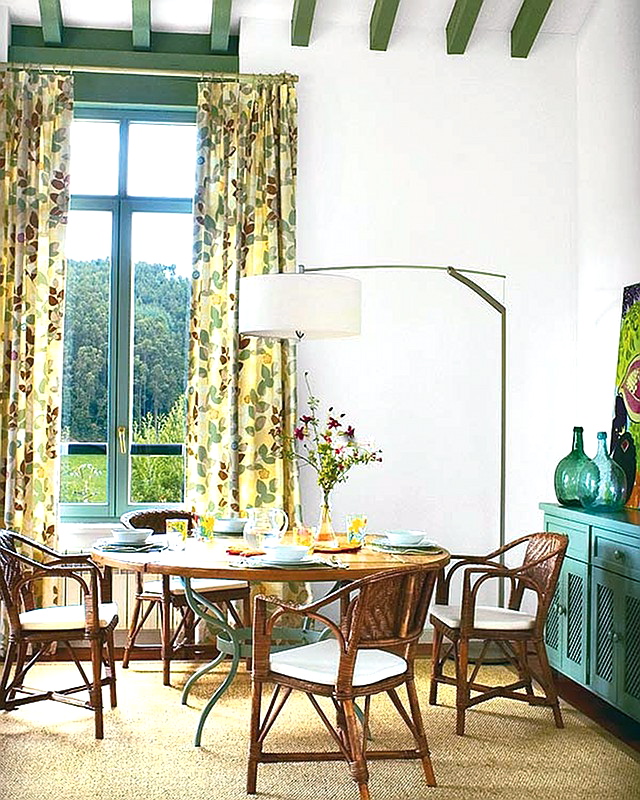 I like the table and the sideboard, but nothing is more important than that view outside.
Country Kitchen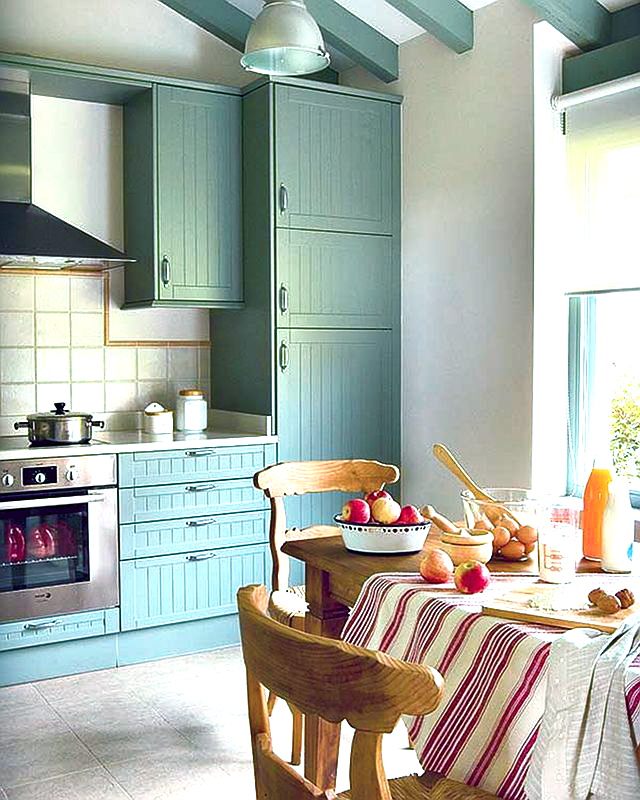 This is an adorable kitchen. I really like the color and the wooden beams. This table is juts perfect for the space.
Turquoise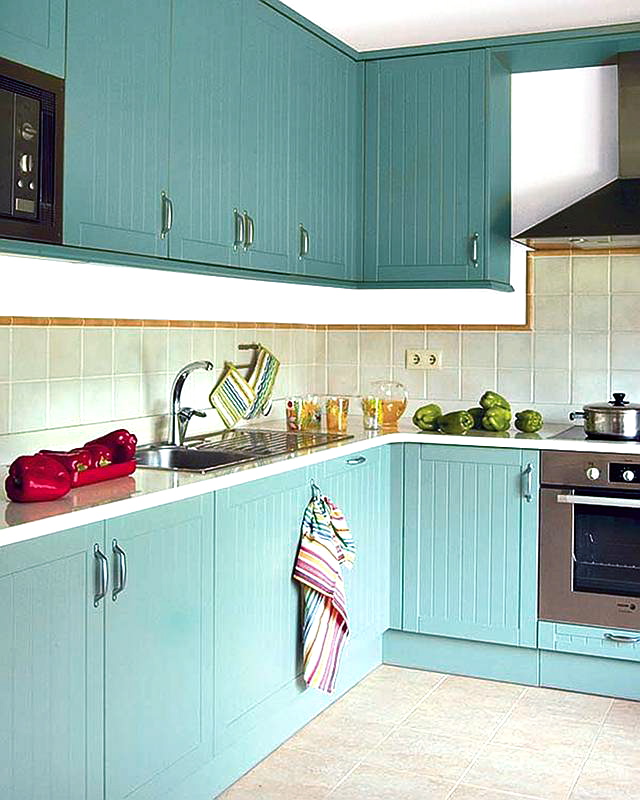 Cute and sweet.
Master Bedroom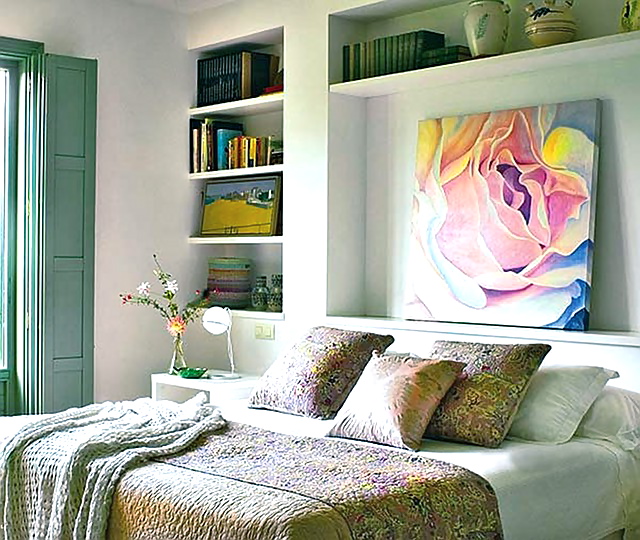 Very cozy.
Desk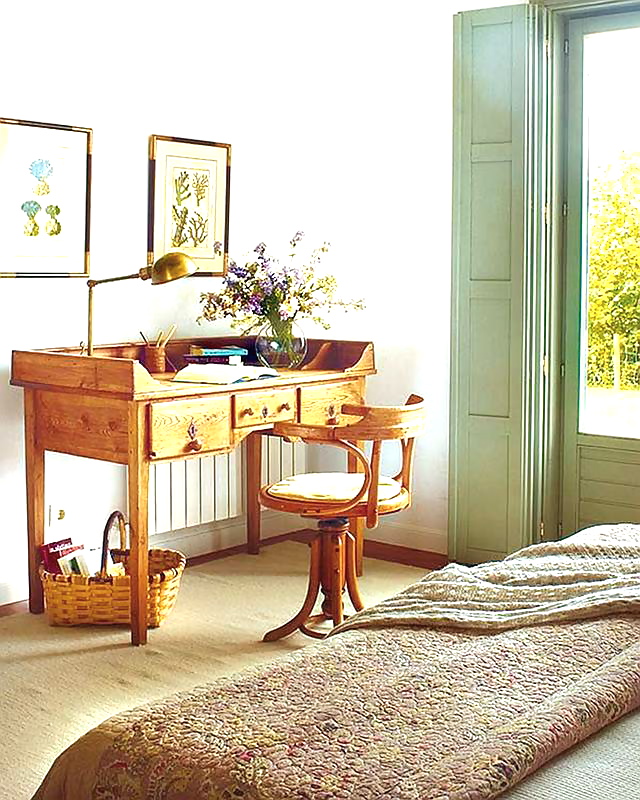 It's not hard to add charm to any room. Love the desk and the vase with fresh flowers. The shutters are just beautiful!
Master Bathroom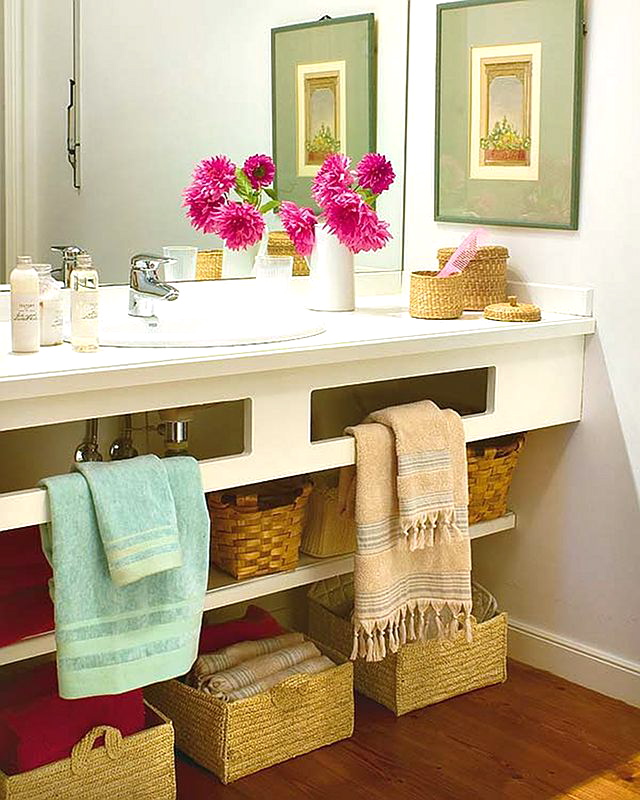 A more modern approach but still warm with the natural materials.
Did you enjoy seeing this country cottage in Spain? I love seeing houses abroad. There's always something intriguing about them, sometimes it's surroundings, sometimes it's about their lifestyle, but most of the time it's the fact that you can feel inspired by these homes. I don't know about you, but when I saw this house I imagined how wonderful it would be to spend some sunny days in this place, just enjoying the views… Wouldn't that be special?
Have a wonderful day! I hope you can feel positive about today and have great things happening to you.
Thank you for dropping by!
xo
Luciane at HomeBunch.com
I Can Help You with Interior Design: HB's Design Service.
Come Follow me on Twitter: Twitter/HomeBunch
Source: Mi casa revista