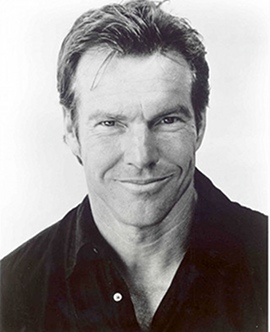 Dennis Quaid listed his Pacific Palisades home for sale not too long ago and I must tell you that if I could, I would buy it. His estate is stunning! It's surrounded by nature, making it a ideal place for a celebrity, since it's very private. He listed this beautiful equestrian estate for $16.9 million and I must say that I can see the value in this property.
The home is located on two acres, has private trail access to Will Rogers Park, 8 bedrooms, 8.5 bathrooms, a luxurious master suite with his/her baths, a fireplace, a balcony, an amazing kitchen, an office, a wine cellar, covered loggia with fireplace overlooking the pool/spa, and a guesthouse.
This house has a French Country-style with some rustic wood-beamed ceilings, which makes it feel welcoming and not too formal.
Rustic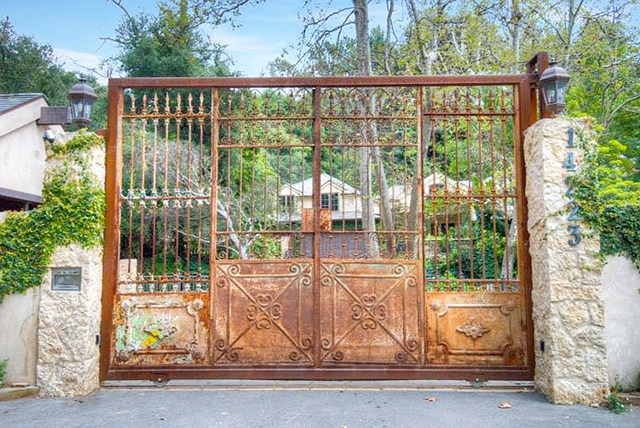 Beautiful vintage gate.
The Property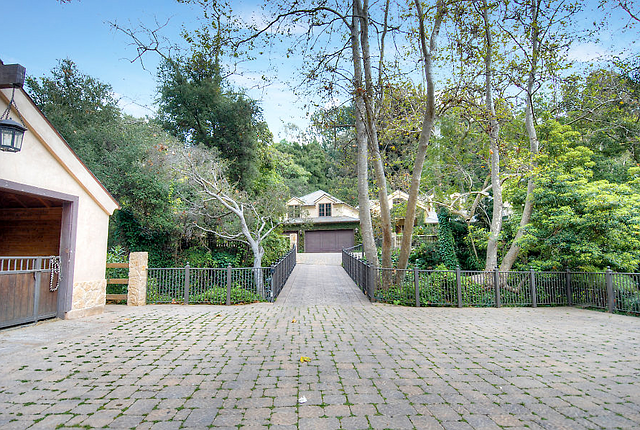 From here you see how this house is surrounded by trees.
The House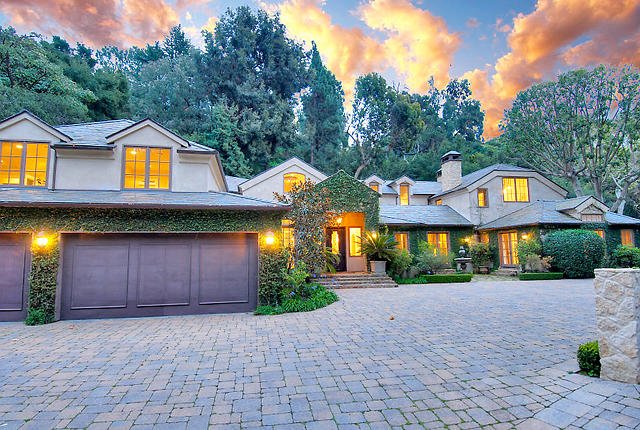 A beautiful and welcoming home.
Foyer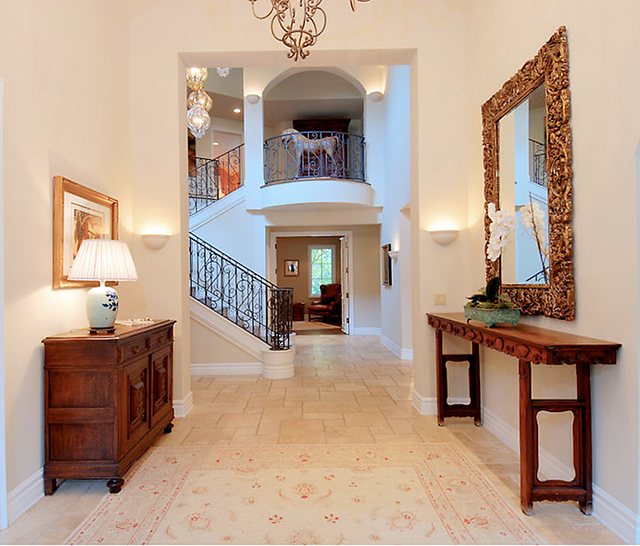 I love the beautiful furniture and the delicate rug.
Other View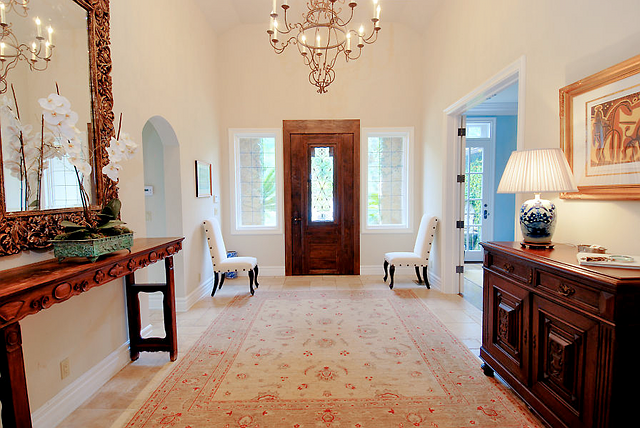 Isn't it gorgeous?
Living Room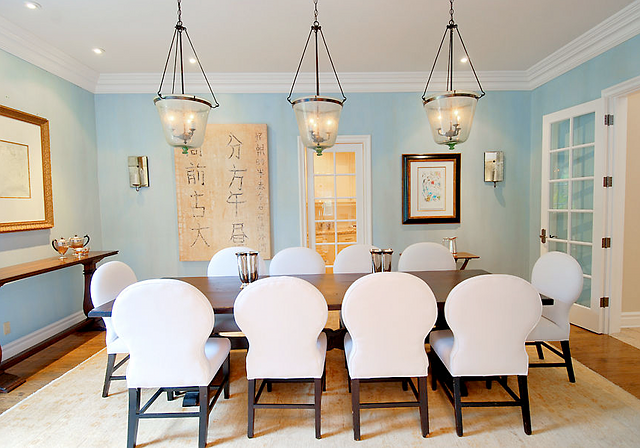 I really like this dining room. The colors are very soft and the light fixtures are divine for this space.
Baby Blue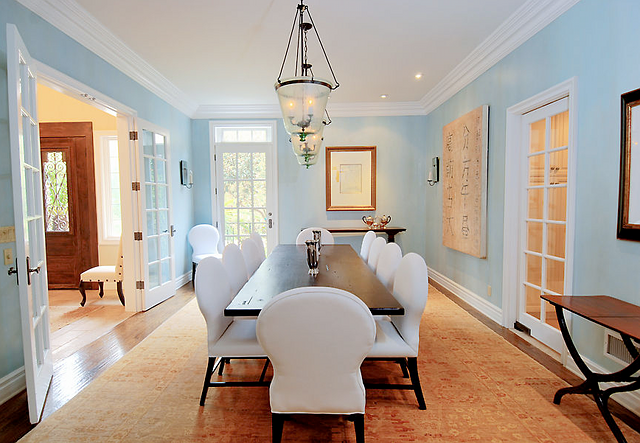 The shape of these chairs adds some interest to this room. I love the fact they're white and the walls are light blue. Very coastal, very fresh.
Living Room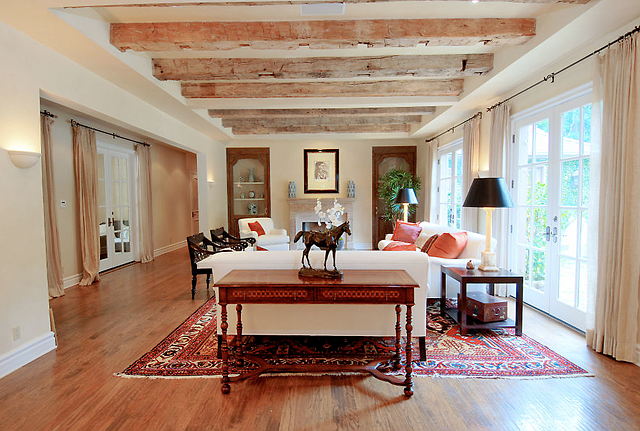 Spacious and well designed.
Beams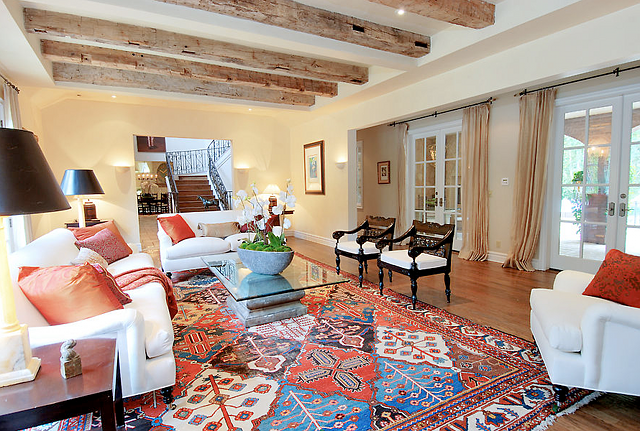 A colorful rug and neutral furnishing makes a great combination. The beams are perfect for this house.
Fireplace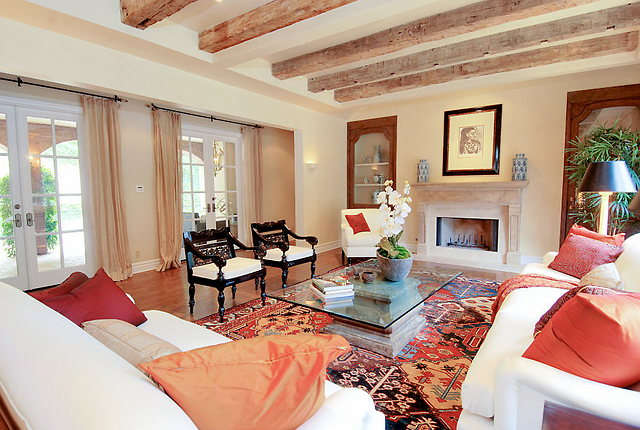 Charming built-in and fireplace.
Kitchen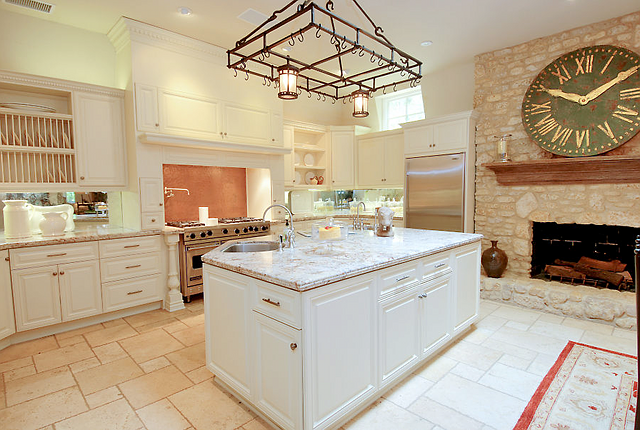 This is a beautiful kitchen but what makes it even more special is that fireplace.
Cook, Eat, Laugh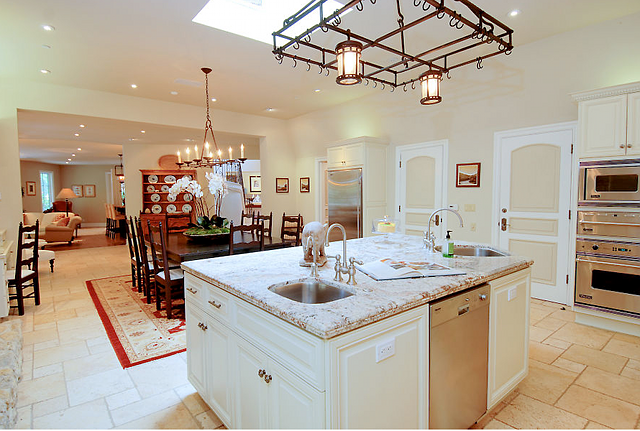 An island with two sinks is very practical.
Eating Area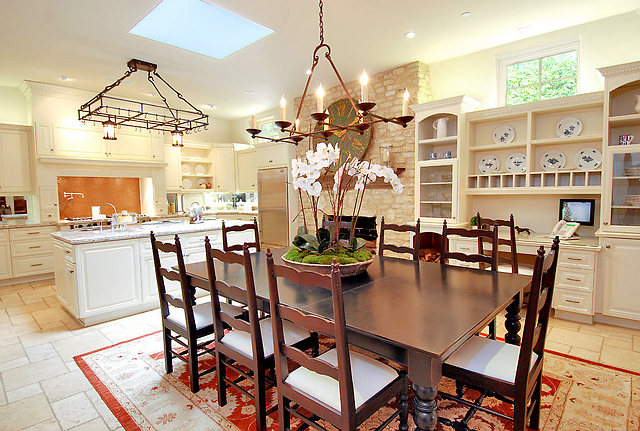 French-country inspired.
Family Room & Bar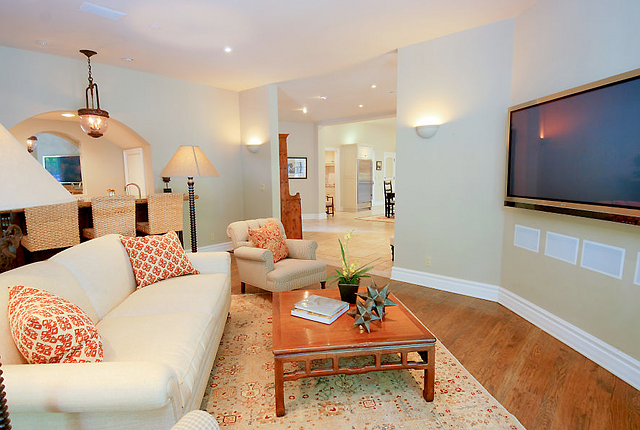 Cozy place to watch some TV. I love the sofa and the pillows.
Staircase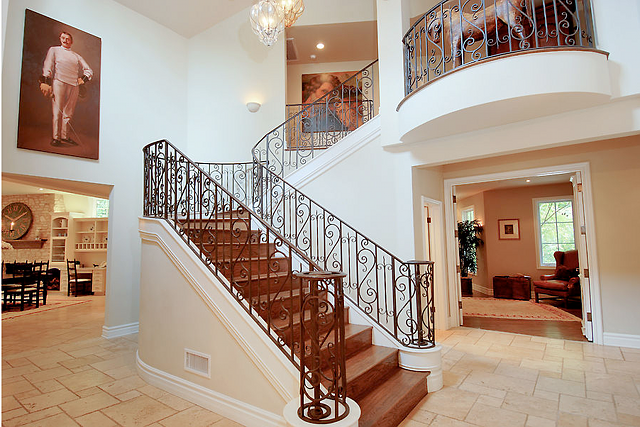 Gorgeous staircase.
Lights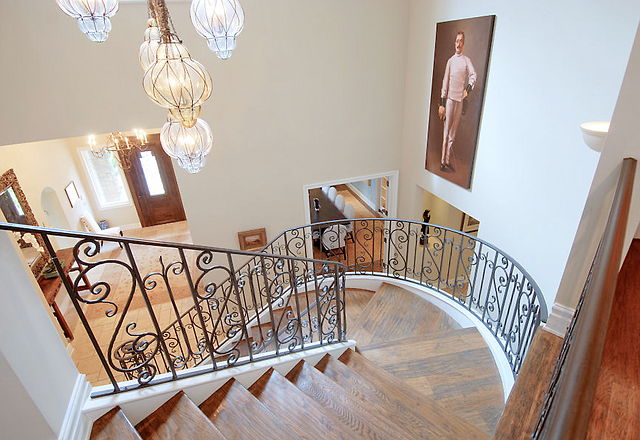 I'm in love with these lights. Aren't they perfect for this foyer?
Dennis Quaid's Master Bedroom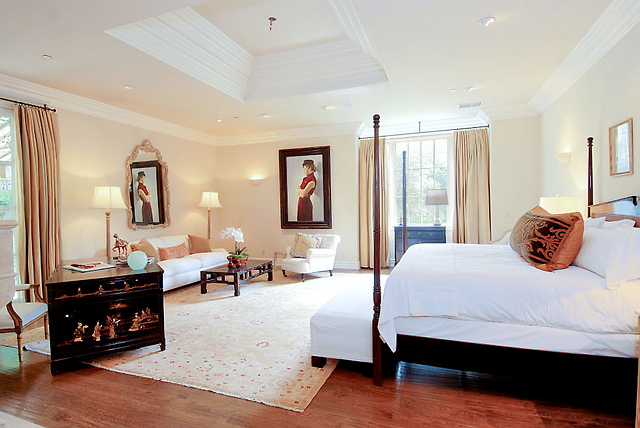 This is a lovely master.
Sleep Happily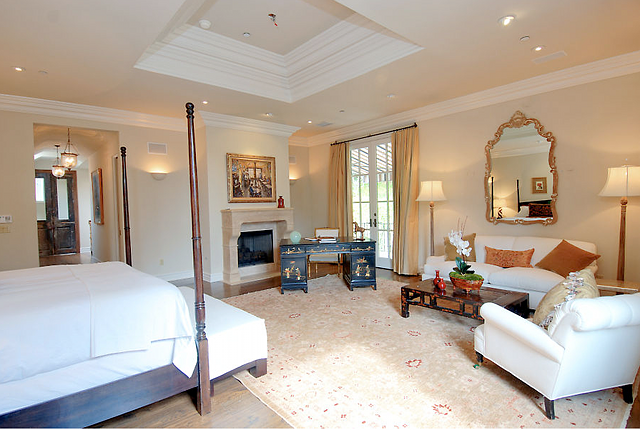 I really like the rug and mirror. That desk looks great, too.
Ensuite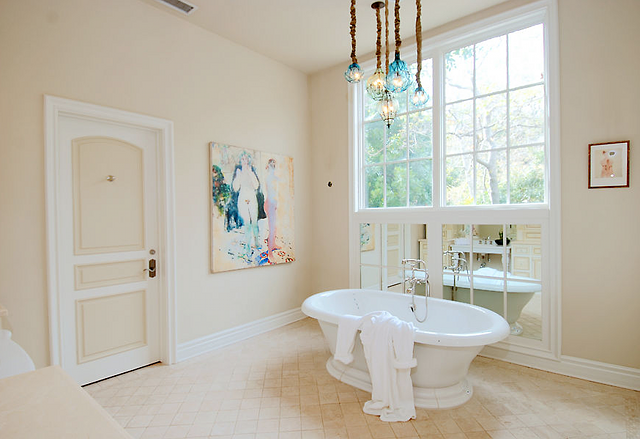 Wow! This is so beautiful! Lovely light fixtures once again.
Feminine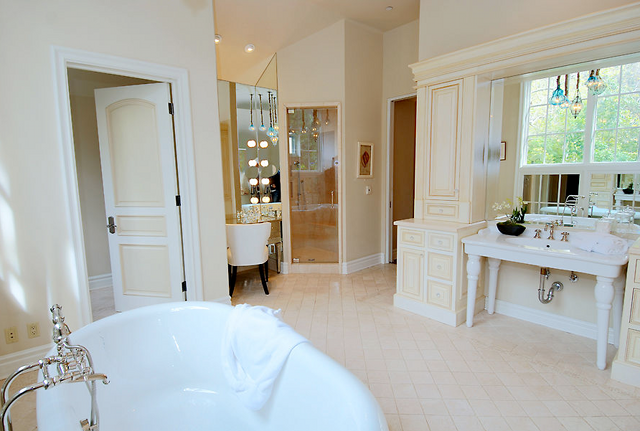 This is a very romantic bathroom. Love the tub and sink.
Sweet Guest Bedroom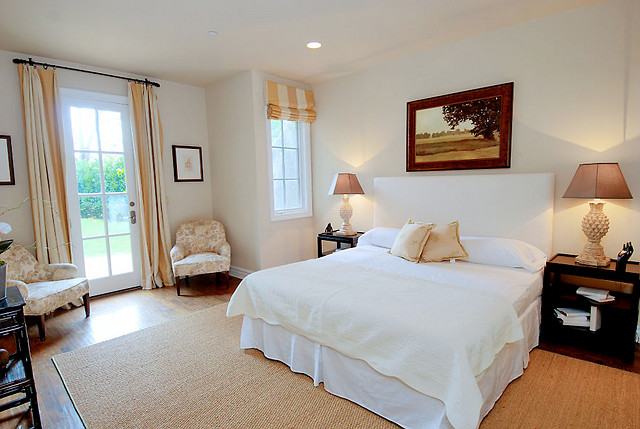 Very comfortable and pretty. Lovely chairs.
Guest Bedroom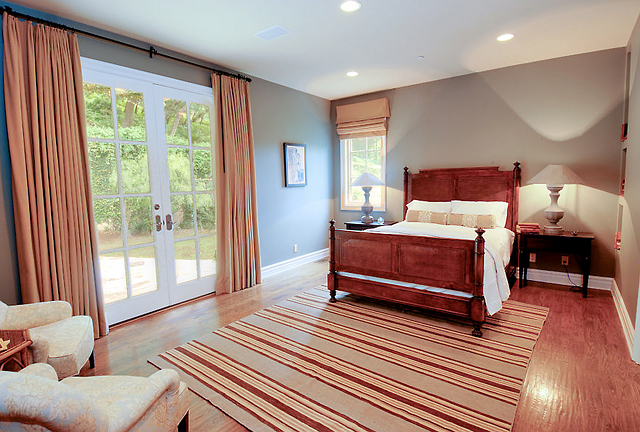 The striped rug makes this room feel really fun. Great color.
Floral Guest Bedrrom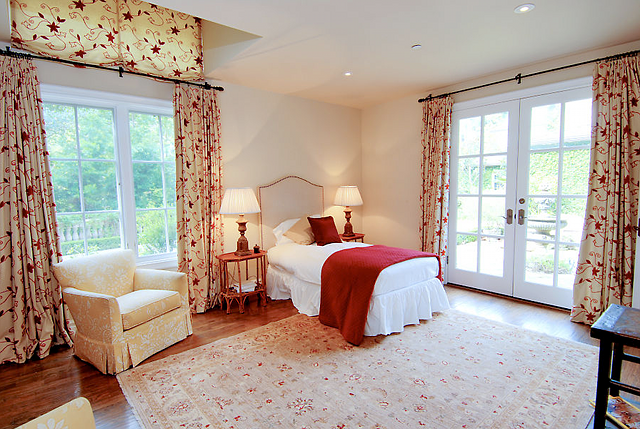 Darling!
Loggia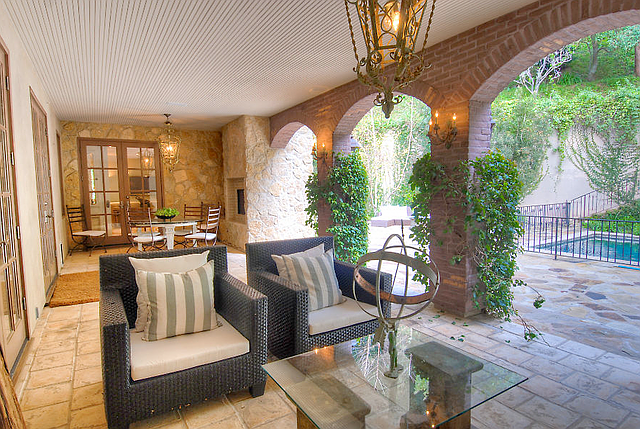 A wonderful space to dine al fresco or talk to some friends.
Pool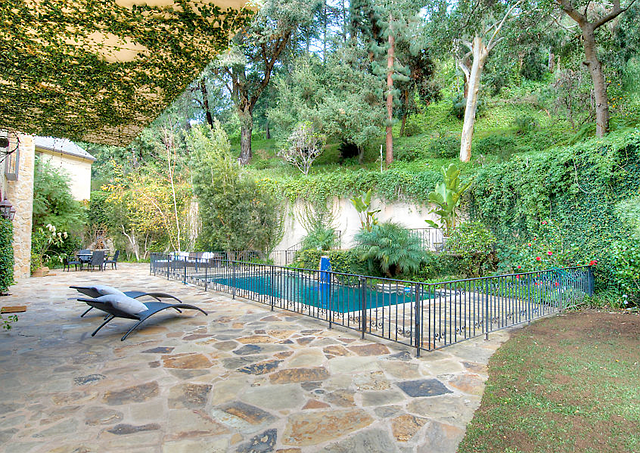 A very private and secure pool.
Fountain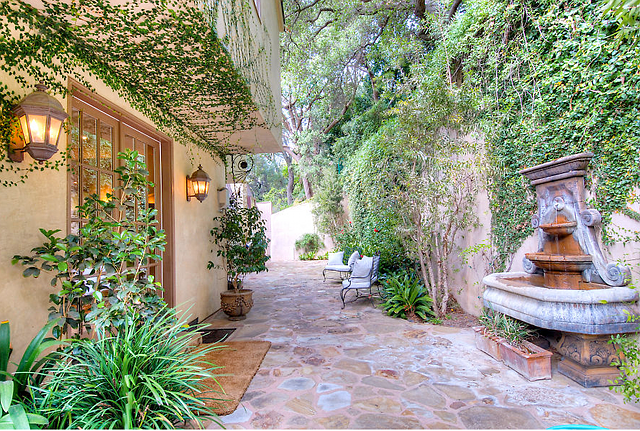 A great quiet spot to enjoy your garden.
Play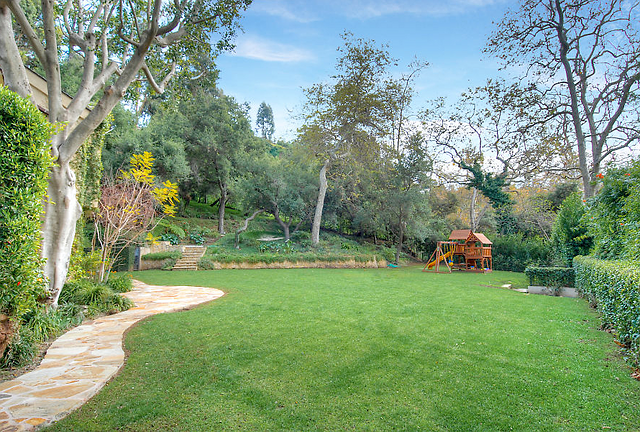 So much space and fun for Dennis Quaid's twins.
Guesthouse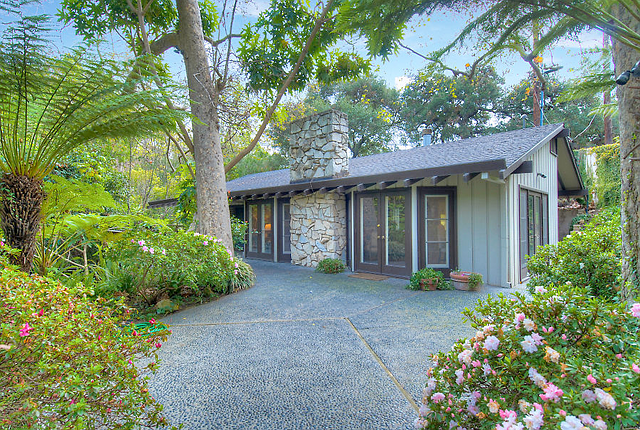 Surrounded by a beautiful garden.
Interiors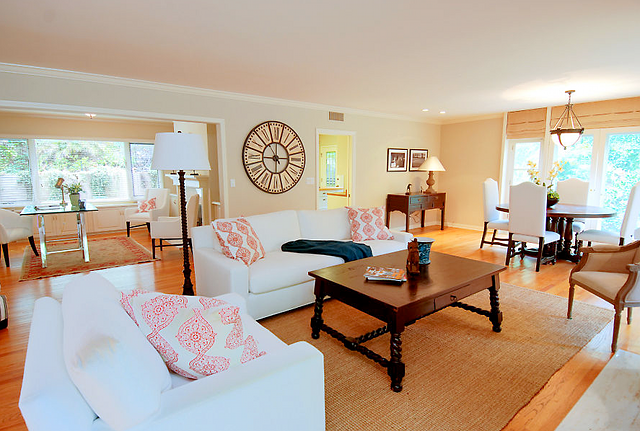 This guesthouse reminds me of a cottage. I simply love everything in this room.
Guesthouse's Office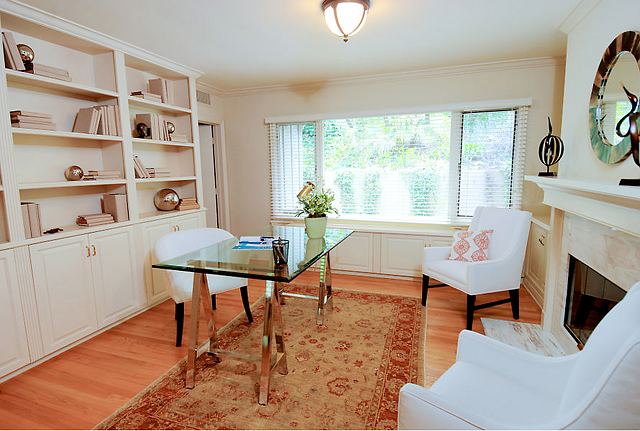 Charming and really sophisticated, especially for a guesthouse.
Bedroom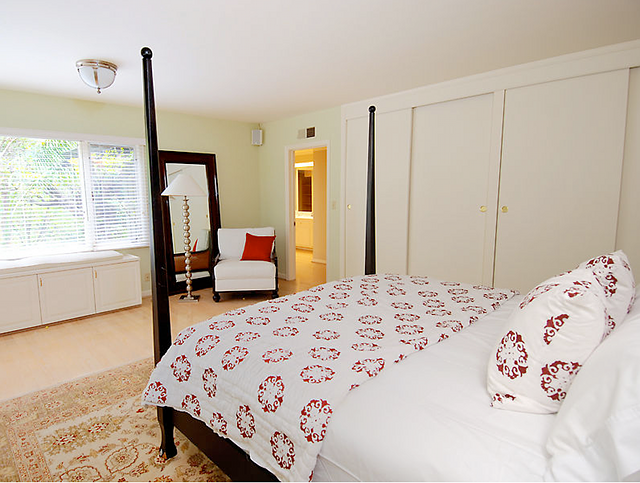 Yet another beautiful space. I really like all the fabrics and rugs chosen in this house. Really beautiful.
Horses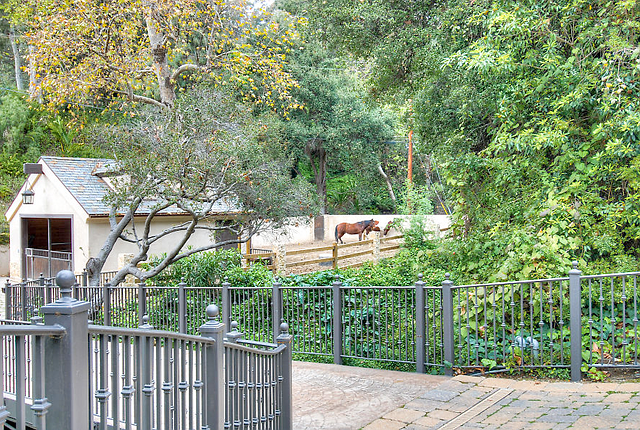 This is the ultimate equestrian property. I've always loved horses since I was a little child. This place would a dream for me.
I must say this house is pretty perfect to me. I really like the interiors and I love the fact it has so much space and privacy outside. It's heavenly! What do you think about Dennis Quaid's house? Are you a fan?
I want to thank everyone that left me such wonderful and warm wishes on my last post (We've Received a Gift: A New Baby!). You made me feel really supported and cared for, and that means so much to me. Thank you so much!
I hope to share this great thing that's happening in my life with all of you, my friends.
Have a Blessed week!
xo
Luciane at HomeBunch.com
Come Follow me on Twitter: Twitter/HomeBunch
Source: Kathrin Nicholson.