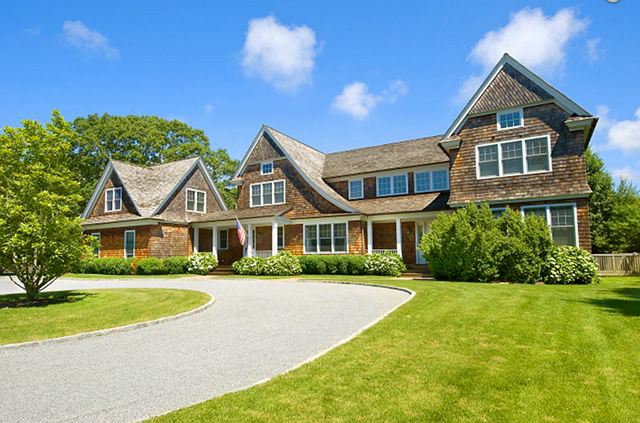 What's your dream place to live? The style of the house? What about the surroundings? I'm sure most of us have an idea of how our dream home would look like, right? Some of us, including me, know all the details and seeing homes like this one gives us even more interesting ideas that we slowly add to what one day could be our "ultimate" dream home.
This house got my attention because it's the style I love and it's in a perfect location. I have to say that I'm becoming a huge fan of shingled style homes. There's this charm about them that's hard to find anywhere else. Also, I really wanted to post this house because the kitchen inspired me so much. You've got to see it!
Living Room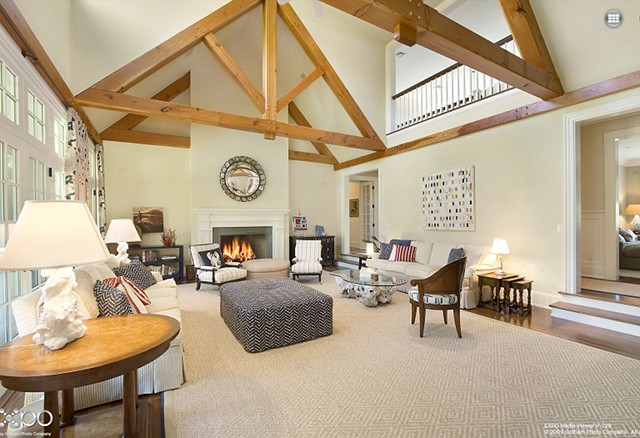 I really like rooms that feels spacious yet cozy. This one has distinctive seating areas, you can have many people here or just a couple sitting by the fireplace. It's really well designed.
From Above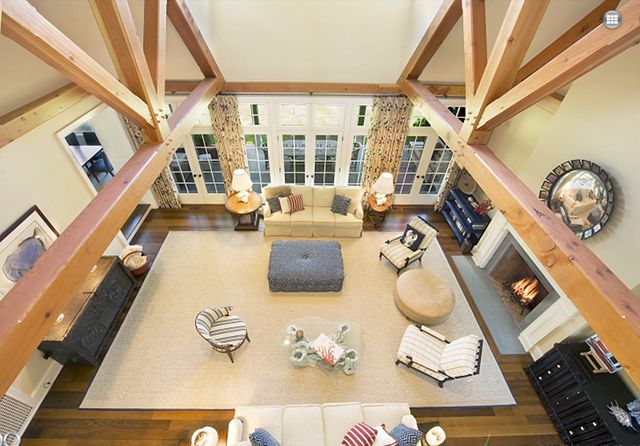 The beams add a very natural feel to the room.
Kitchen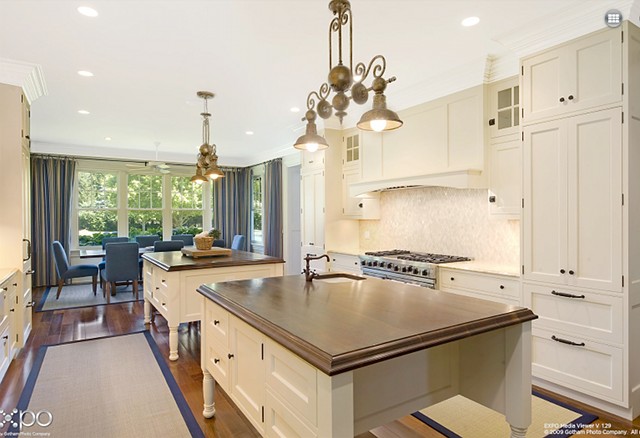 This is a "look-and-learn" kind of kitchen. Everyone seems to want a white kitchen now and this is a great example of white. Not a sterile, hospital-like white. A creamy one is much easier on the eyes and looks fantastic in any kind of light. Also, take a good look at the islands. Instead of using a huge one and blocking its way from the fridge to stove, the island was wisely divided in two. It's a perfect solution for a slightly narrow kitchen. You still have lots of space to work, but you don't need to be going around a giant island to get something on the other side. Also, don't miss the elegant light fixtures and the blue hues. This kitchen is really inspirational.
Master Bedroom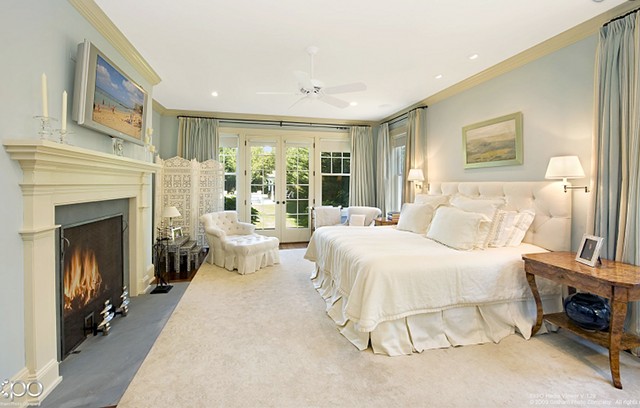 This is the kind of master bedroom I love. It's has a big, comfy bed, a very soft color on the wall. It also got a fireplace!
Backyard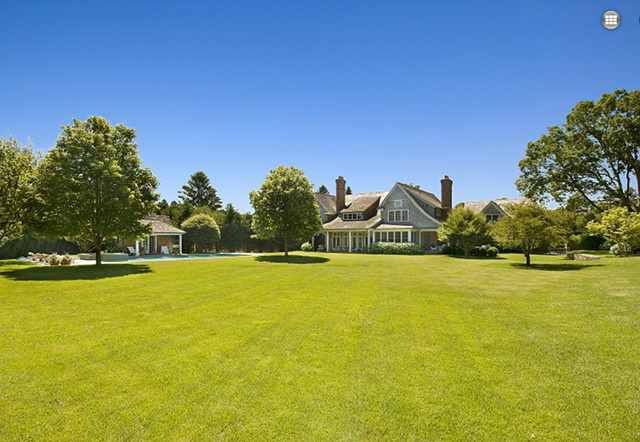 Gorgeous grounds.
Pool House
I adore the pool house and the view of the house from the pool. So beautiful!
Don't you love seeing houses that can inspire you somehow? If I had to add a detail, an idea from this house to my own house it would be that kitchen, actually, that island to be more specific. What about you? Is there something here you'd love to have in your own place?
How is your day going so far? I'm missing a cup of coffee today. I've gave up on coffee since I found out I'm pregnant and that's the part that I'm missing the most. You know some people can't wait to have that glass of wine after giving birth, right? I'm like that about coffee. I know where I'm sending my husband after giving birth: to the nearest Starbucks!
Have a lovely day and enjoy a cup of coffee for me! 🙂
xo
Luciane at HomeBunch.com
Get My Help with Interior Design: HB's Design Service.
Come Follow me on Twitter: Twitter/HomeBunch
Source: Elliman.