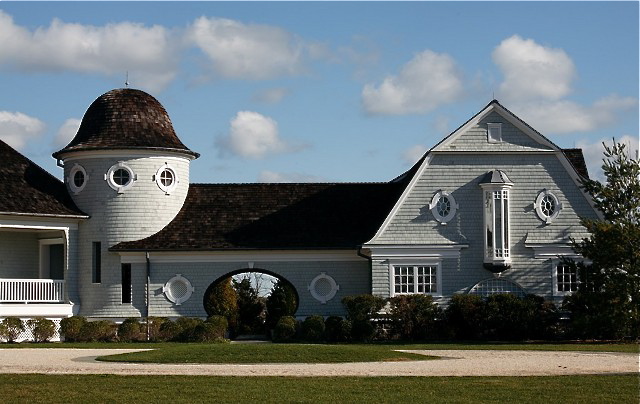 One of my favorite parts of running this blog is getting to know really talented interior designers and architects. When I first got to know Oliver Cope's work I felt even more interested about architecture. As you'll see, his work really speaks for itself. It's impressive! Oliver Cope founded his firm "Olive Cope Architect" in 1988 and it's located in New York City. His firm has won many awards. It's really hard not to admire the amazing craftsmanship of every single house they designed and built. The work of Oliver Cope Architect has been seen in Architectural Digest, House & Garden, House Beautiful and The Wall Street Journal, among others.
Make sure to have your favorite cup of tea or coffee in hand and prepare yourself for a journey in great architecture. Enjoy!
Movie Set
This is one of my favorite houses. Residence in Cove Neck, New York.
Porch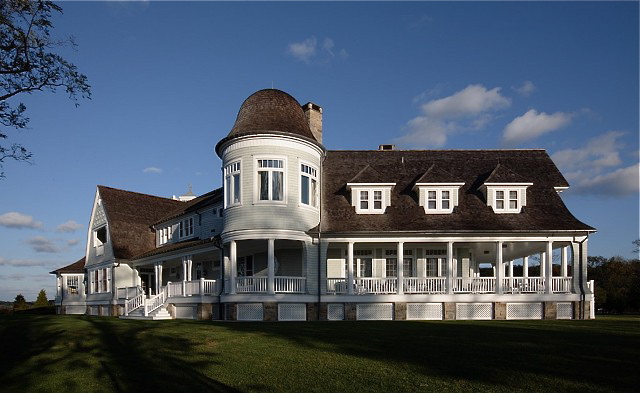 Imagine all the work it took to make this house a reality.
Lines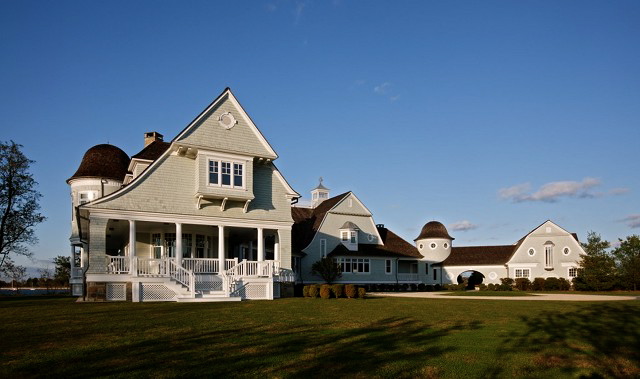 Notice the lines of the roof, all the beautiful curves and details of this place.
Residence Old Westbury, New York.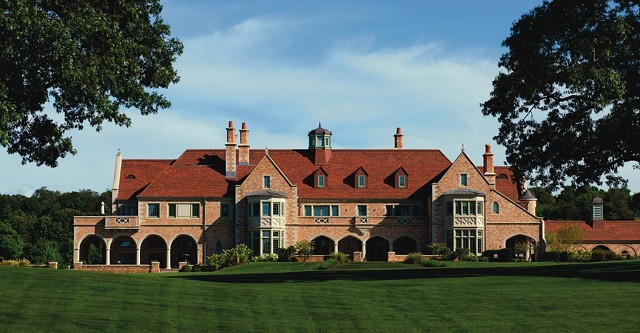 Stunning details. Nothing is overlooked.
Gardens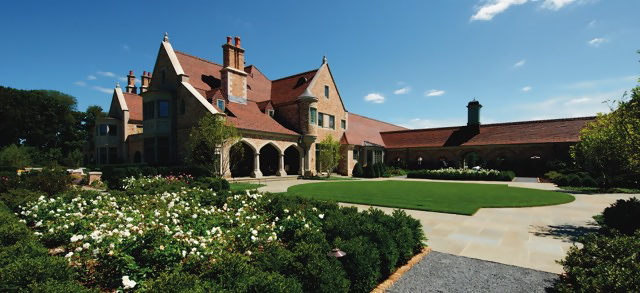 This is a great example of classic architecture and design.
Pool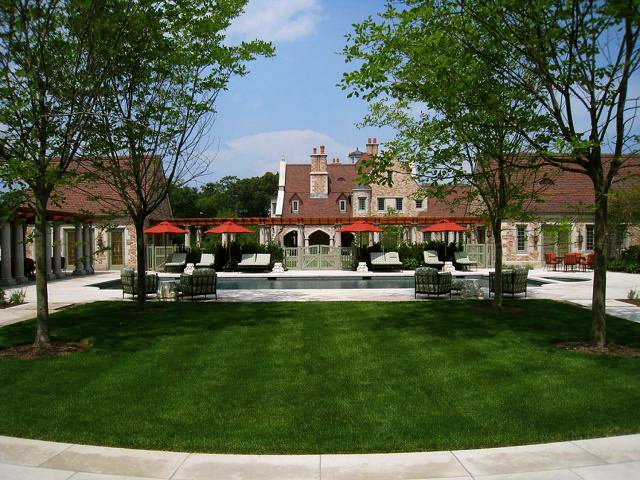 I love the shape of this house, and also the shape of the garden that surrounds it.
Staircase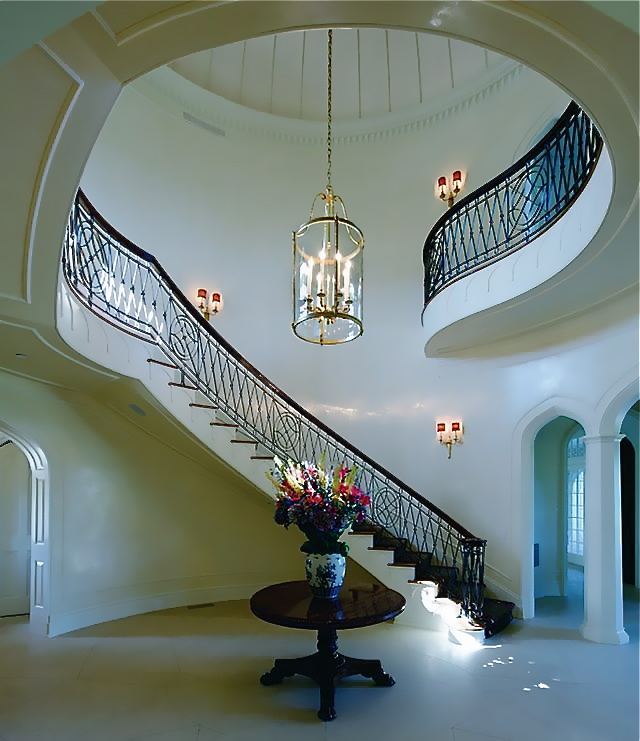 Beautiful and elegant.
Details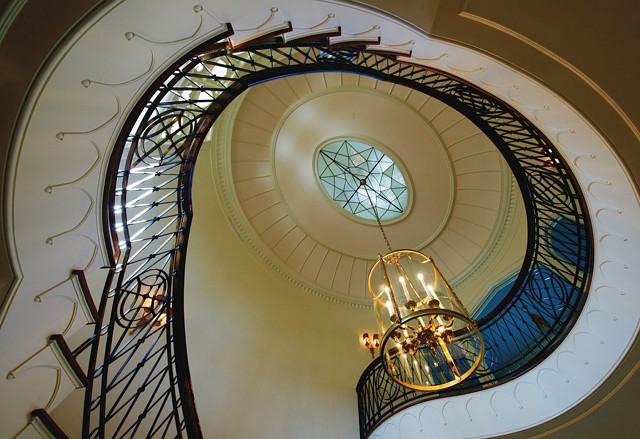 Outstanding gothic crown moulding work.
Living Room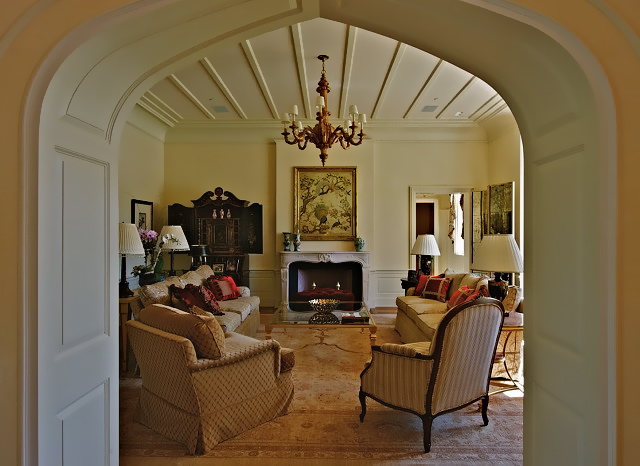 I'd love to have this archway in my house. Instant beauty!
Kitchen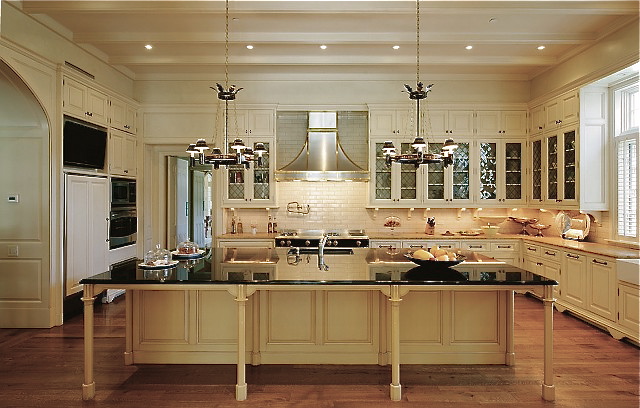 This kitchen is big but it feels so "homey" to me and the color reminds me of melted butter. It must be great to cook in here!
Breakfast Room
Notice that the arches bring your eyes to the breakfast room.
Guest House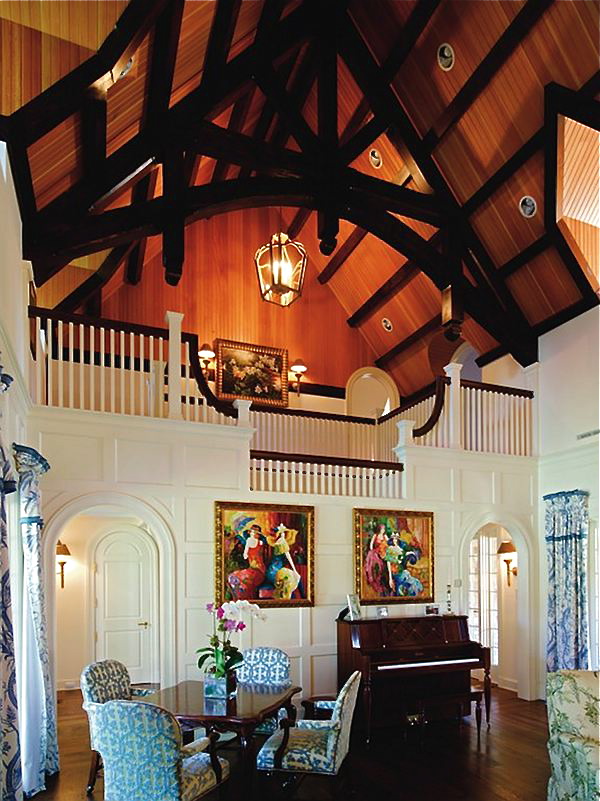 What guest wouldn't love to stay at a place like this? I'd love to LIVE in a place like this!
Residence Riverside, Connecticut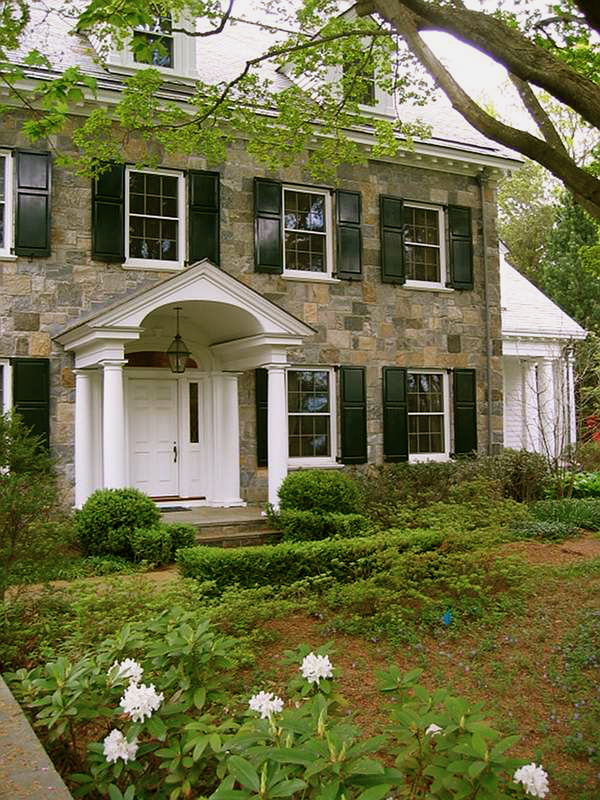 So welcoming. This feels like home to me.
Lemonade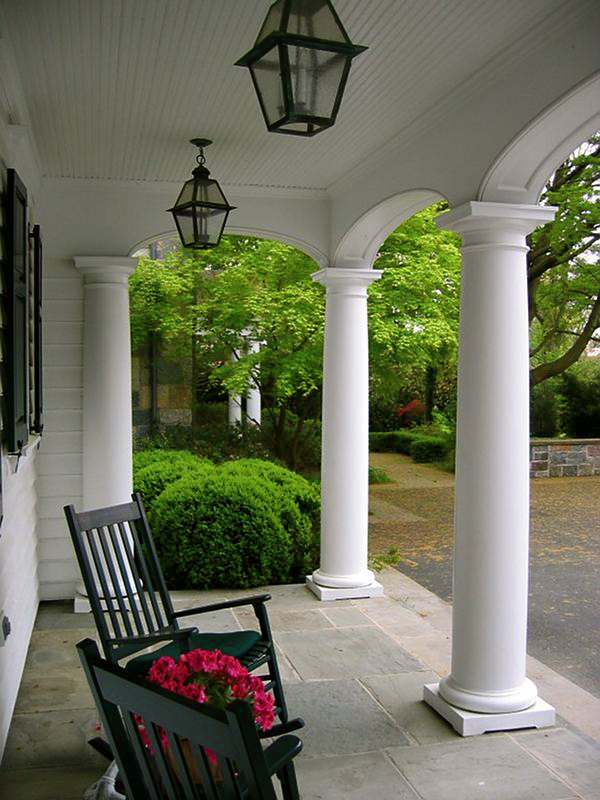 A great place to have a drink with a friend and talk about life.
Residence Centre Island, New York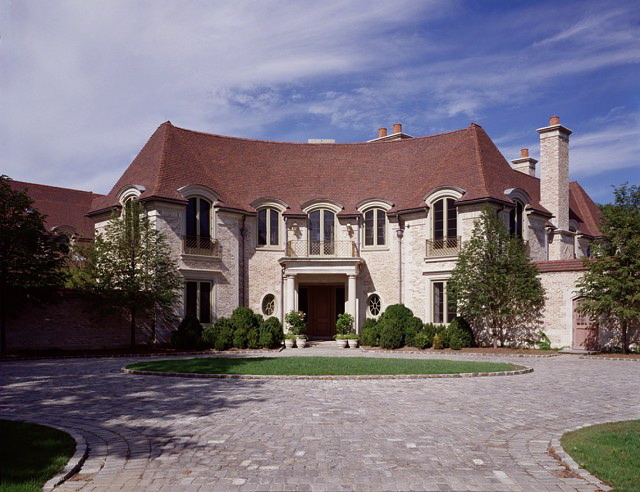 This house reminds me of a beautiful châteaux in France.
A Table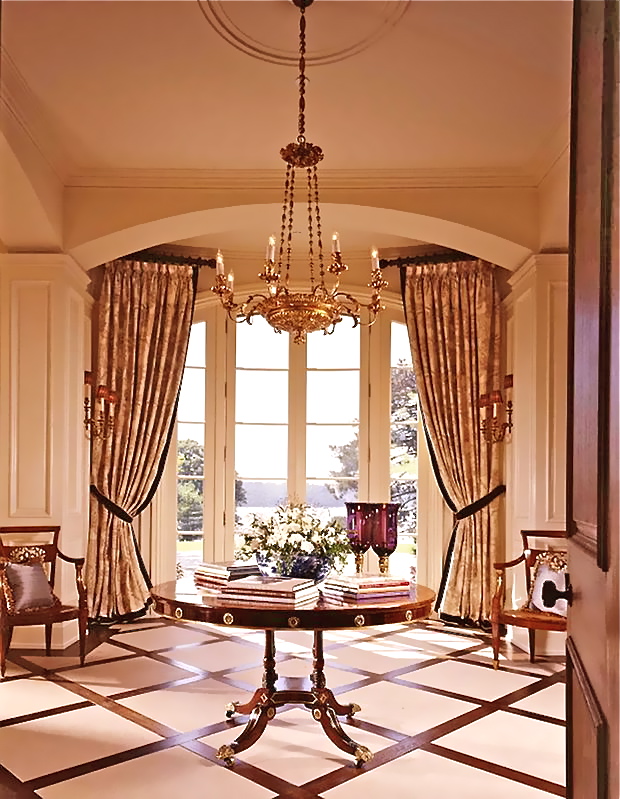 Very traditional and very elegant. The flooring is to die for and this round table is a dream.
Time to Eat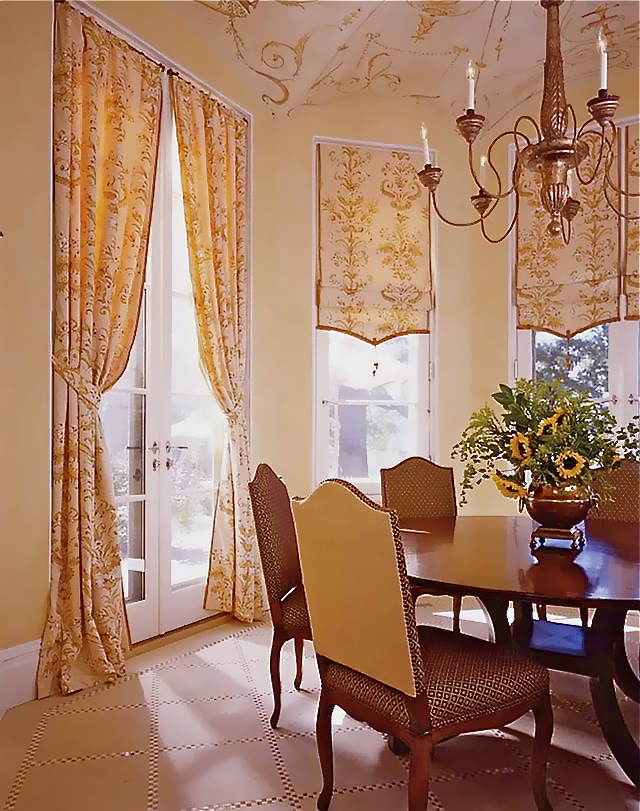 This is a very pretty room. I just wonder if men actually like living in a house like this. What do you think? Do they love it or do they simply love the idea of having a happy wife? 🙂
Le Jardin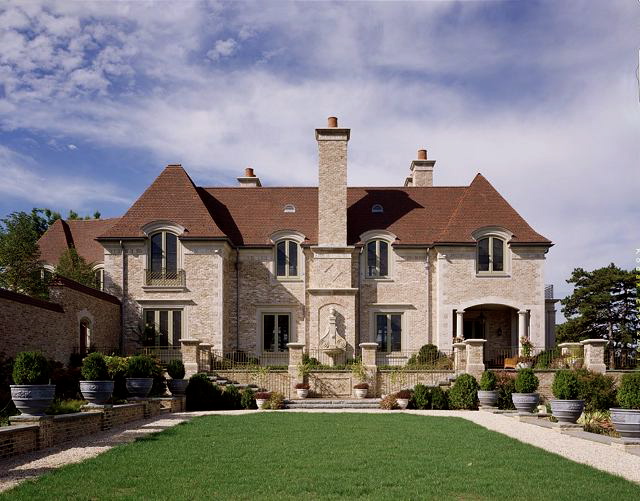 Exquisite!
View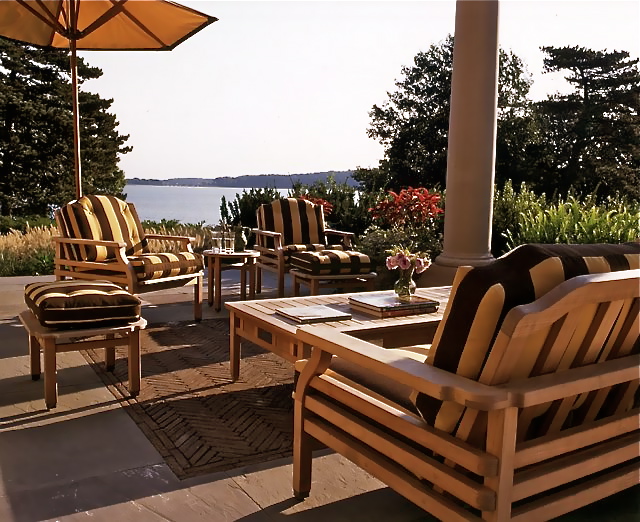 The view from the terrace.
Residence Centre Island, New York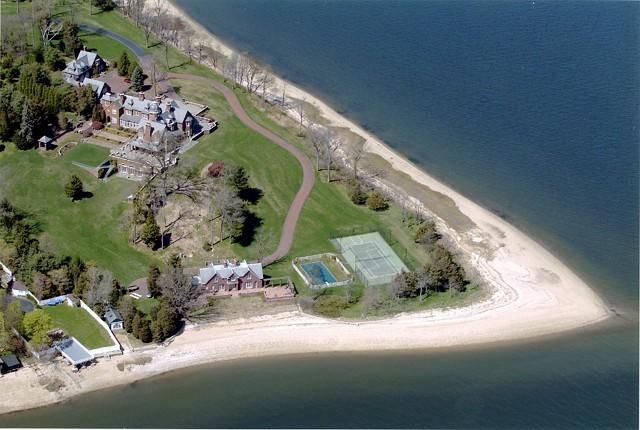 Imagine waking up every day and being able to walk on that sandy beach.
By the Beach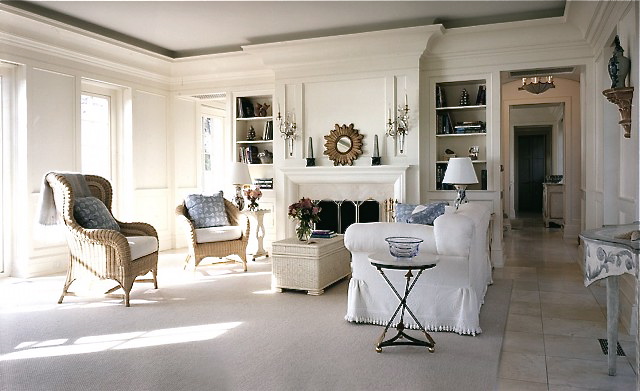 I love how breezy this room seems to be.
Townhouse, New York.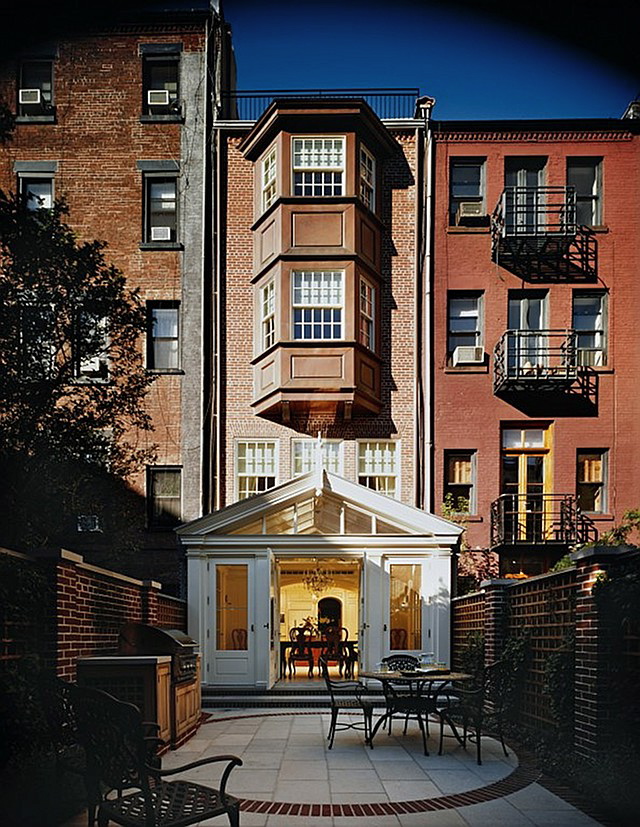 Très chic!
Hall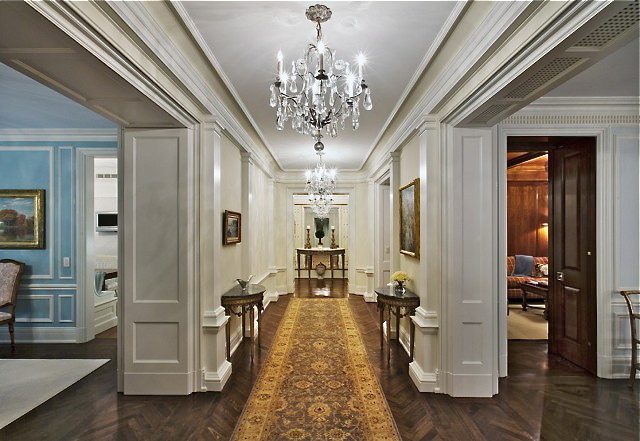 I can see "Charlotte York" (Sex and the City) living in this space! 🙂
Library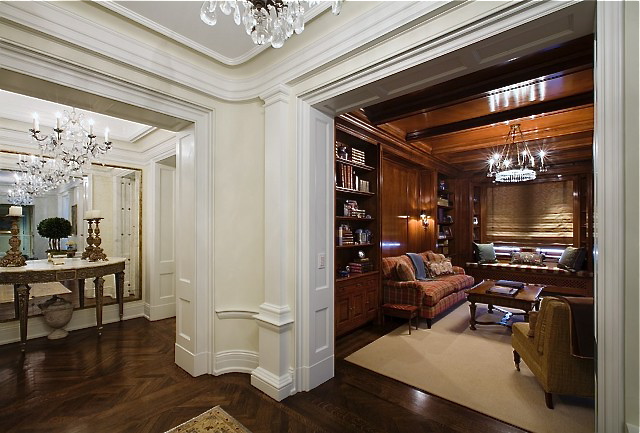 Gorgeous!
Kitchen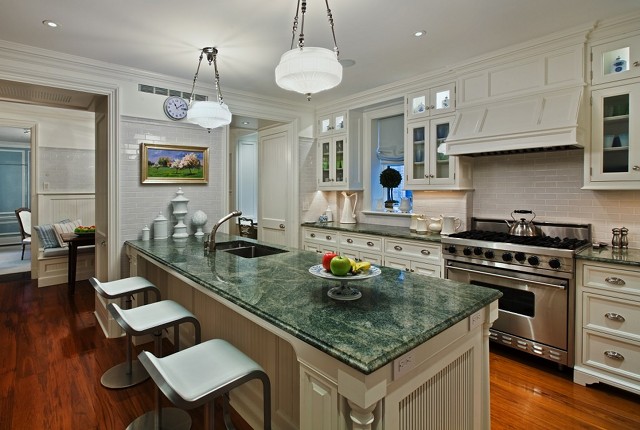 Green countertop wouldn't be my first choice, but everything looks extremely right here. The artwork adds some color and balances the green countertops. Aren't subway tiles just perfect? I love their timeless look.
Living Room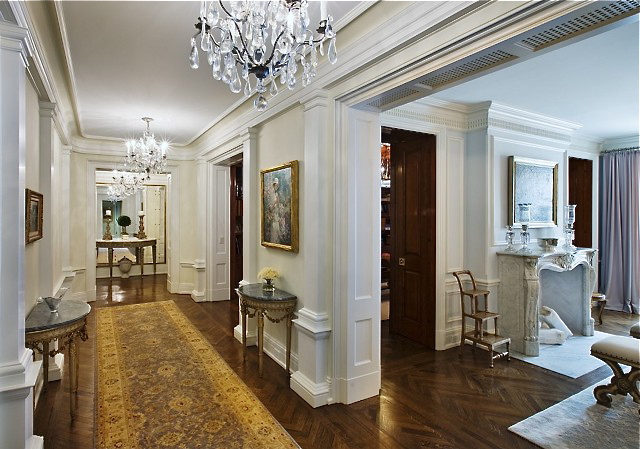 Wonderful flooring and fireplace, and what about those chandeliers?
Now, if you think this post was way too "formal" for your taste… Well, the next house is for you, then. 🙂
Let's go to the beach? What about this Beach House in Quogue, New York?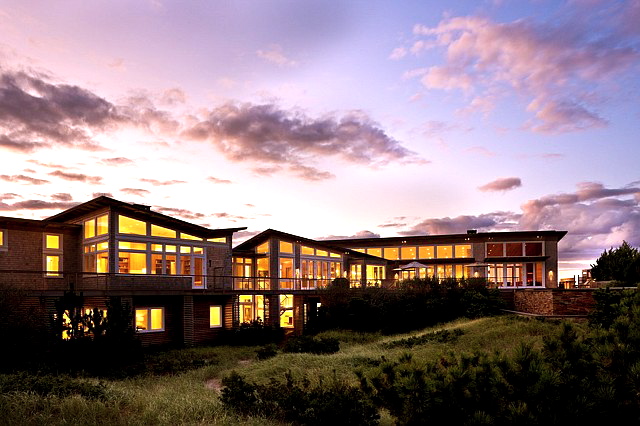 This house will take your breath away!
Love for Modern Architecture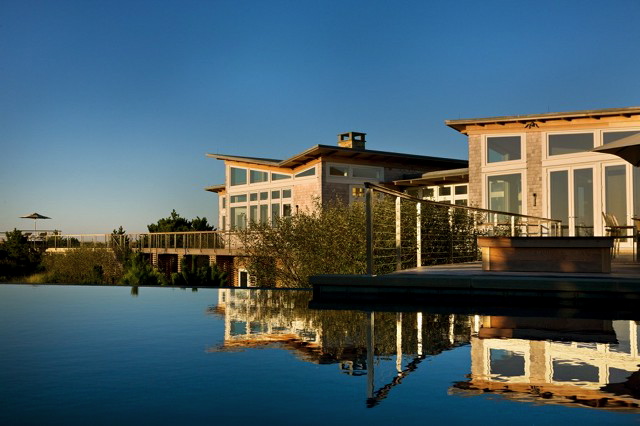 It's modern architecture at its best. If you read my blog often, you know I'm not a "modernist", but honestly, I can live in this house and I never feel this way when I see a modern home. This is stunning!
Living Room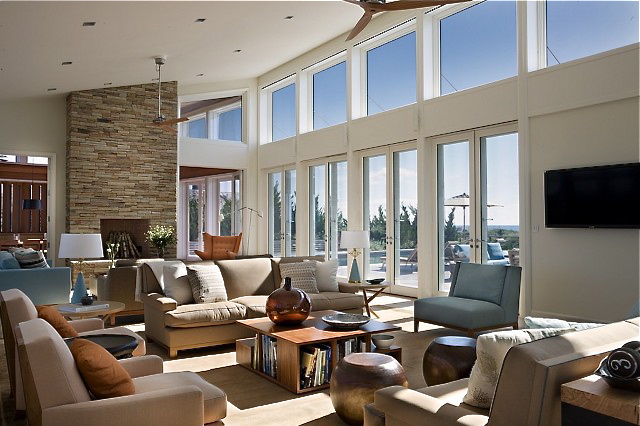 The neutral and light blue colors bring a very harmonious vibe to this living space.
Playing with Fire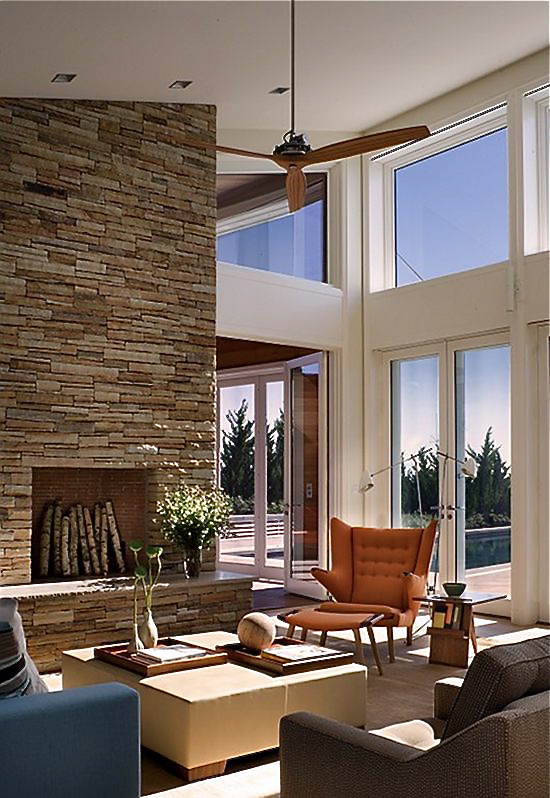 Perfect choice of furniture and upholstery.
Dining Room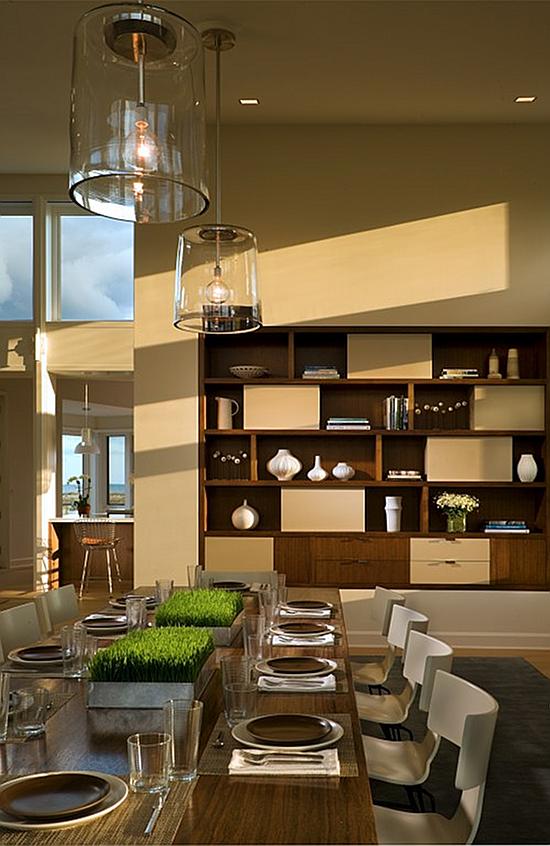 Fabulous and spacious. I love the light fixtures. I've seen something similar to them before, but it was actually a DIY project where the designer used a vase and transformed it into a pendant. It was cheaper than buying a pendant and it looked stunning like these ones. What do you think? Different, huh?
Kitchen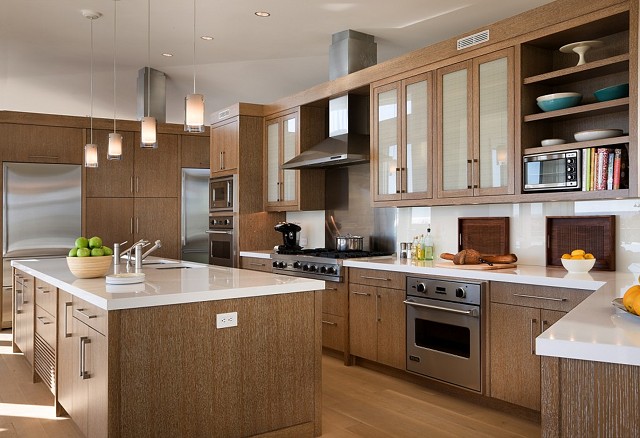 Very clean lines, simple and really efficient.
Study with a View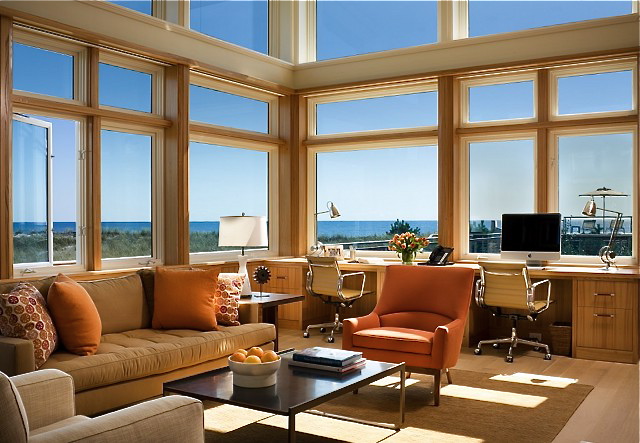 I wouldn't be able to work in a place like this! I'd keep looking outside, wanting to be on the beach instead of being in front of the computer or simply be reading my favorite magazine on that couch. 🙂
The Other View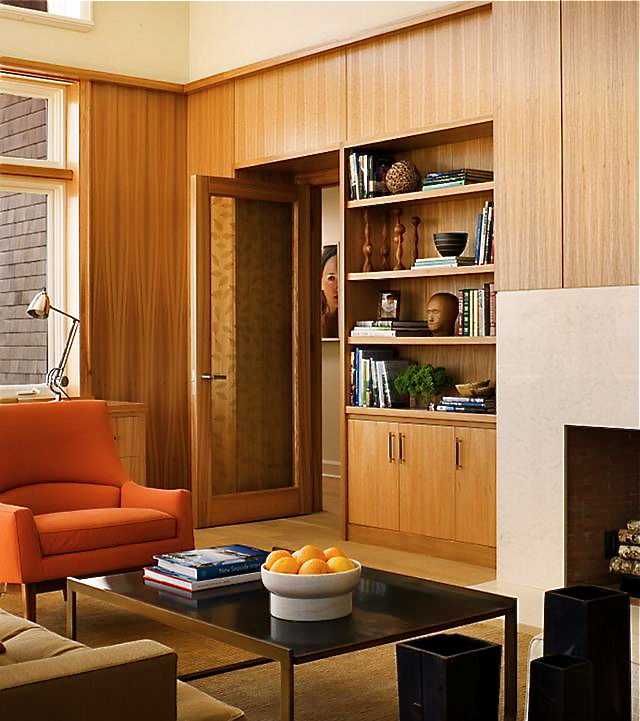 I'm loving all the wood work and the orange chairs around this house.
Work?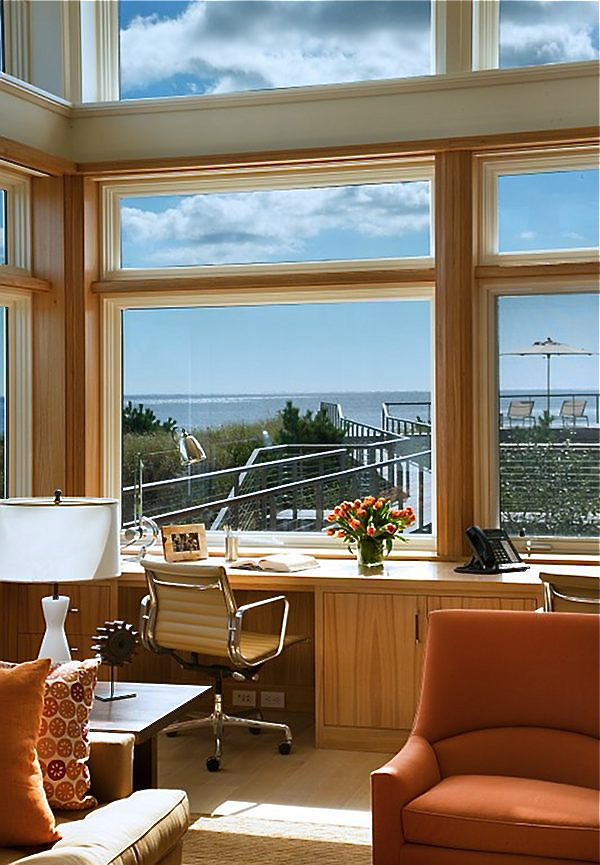 Yes… it really is inspiring!
Staircase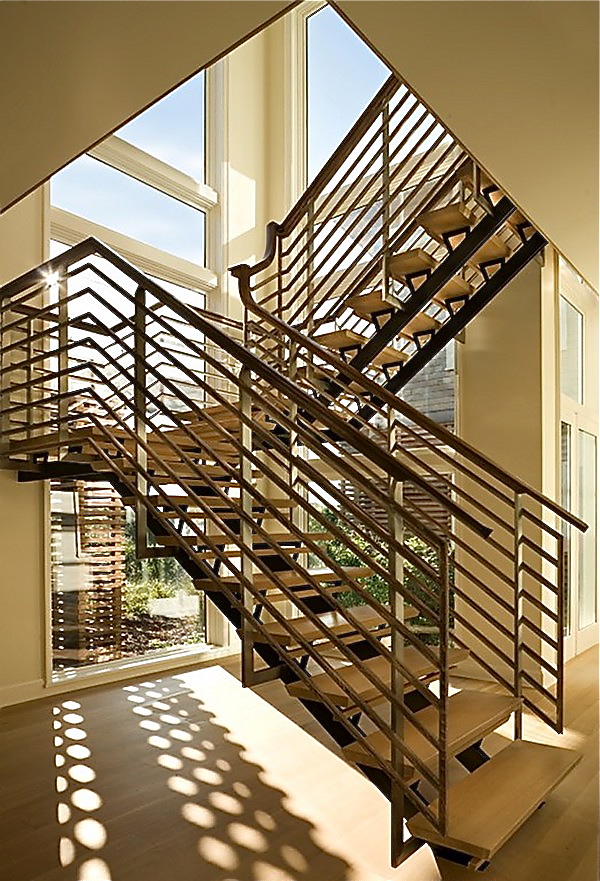 Not my personal taste, to be honest, but it's a work of art.
Master Bedroom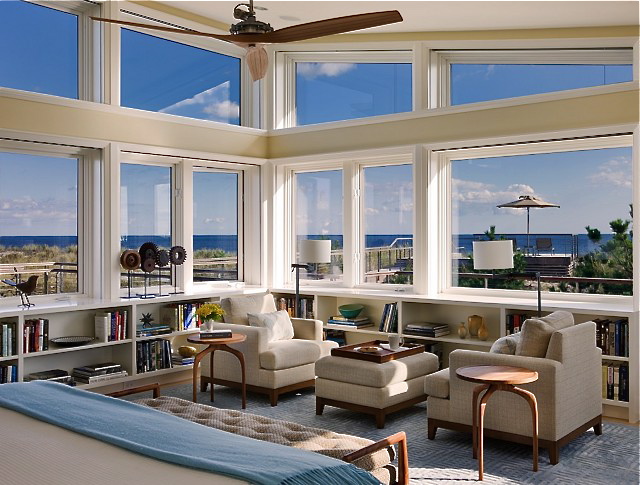 Nothing beats the view of this place, but inside delivers the same high standard. The furniture in this sitting area is so perfect! What do you think of the low built-ins?
Master Bathroom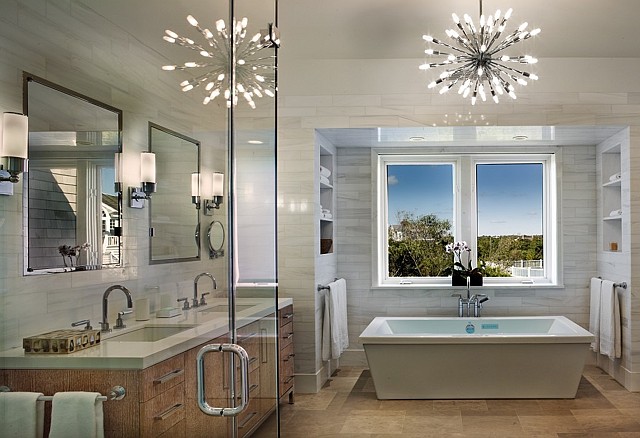 Brilliant!
Outdoor Living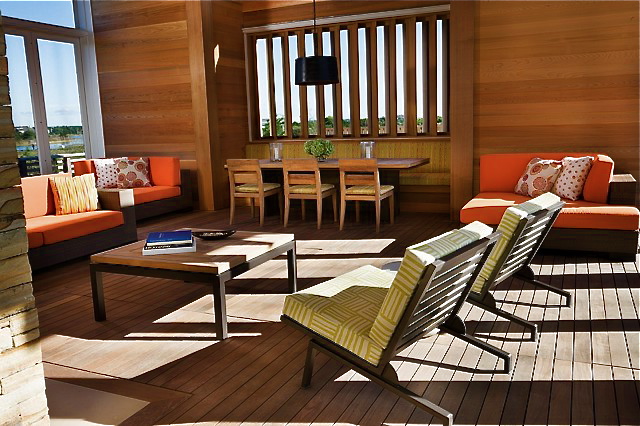 It feels like another room of the house. Perfect for the colder nights.
A Walk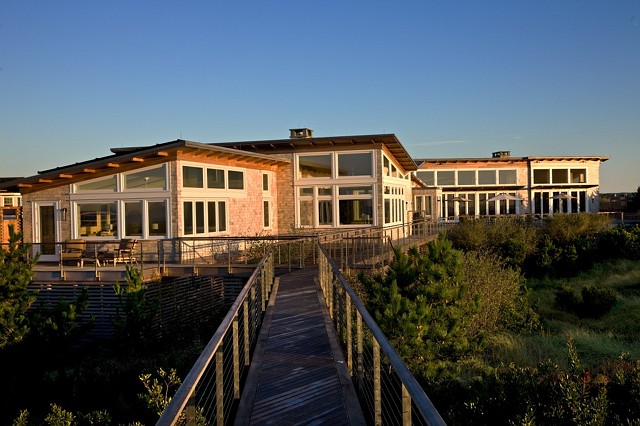 Beautiful view of the house.
The Beach
Oh, some places….
After seeing the last house it's hard to believe it was designed by the same architect of the houses prior. This is what a great team can do for you: design your dream home, indifferently of their style.
This post was a real pleasure to make. I loved selecting theses pictures for you. I hope you liked them too. 🙂
Thank you for always coming back! It's really great to have your company here.
Now, I'm off for a huge Spring cleaning around my house. Wish me luck, guys!
Update: I'm not sure if all of you know, but we're trying to sell our house and last night we've decided to do a huge clean-up and paint some rooms. I'm painting crown moldings for the whole day and I'm still not done, but it's looking much better already. It's amazing how paint can make the whole house feel fresher and more welcoming. Now, I'm back to work! 🙂 By the way, every time I take a little break for a glass of water I come here to read your comments. Love them so much! 🙂
Have a peaceful day!
xo
Luciane at HomeBunch.com
Come Follow me on Twitter: Twitter/HomeBunch