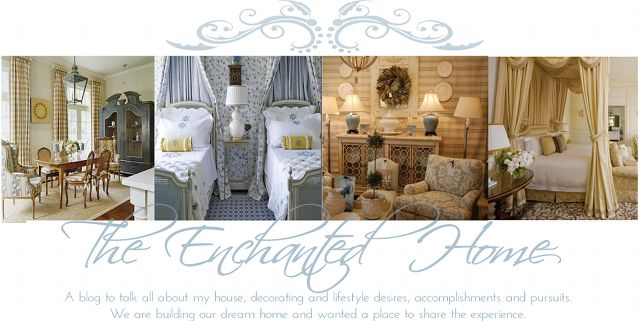 (Hello my sweet readers! How are you guys doing today? As you all know I just delivered my baby Matthew and if you have kids you know how beautiful yet busy the first weeks are, right? Sleep is a word from a distant past and you're doing your best to feed your baby on his demand. I have to say that having Matthew finally at home is a precious gift that we've received from God, which not only I feel grateful for, but also my other two kids and my husband. We're all know how blessed we are.
But as I was saying, I'm really busy these days and I had to ask for some help with the blog. I simply couldn't leave you guys without a post for weeks. I care too much about you to just "disappear" for a while. So, I asked some close friends to help me out with posts, the results will impress you. First of all, you guys will get to know some truly amazing bloggers around here. I just invited people I know are passionate about what they do and they do it well. I felt so impressed by the gorgeous posts my friends prepared for us and I feel so grateful they came to help me. All of them were happy to give me a hand and this really touched my heart, because I felt how much they really cared about me and were doing their best to find a minute on their busy schedule. I'll always be grateful to every single of these friends.
And talking about friends, I want to start with a real wonderful friend of mine: Tina from "The Enchanted Home". If you read and post comments on my blog you've probably read her wise comments here. She never misses a post and she's that kind of friend: supportive and kind and she knows how much I appreciate her. Tina is a woman that does it all. She's not only have one of the most interesting blogs but also is finalizing one of her biggest dreams: build her home, which is being featured everywhere on the blogland. Her house is so majestically beautiful that has inspiring so many of us. Yes, we all love her home, but more than that we all love her fun personality, her honesty and her approach to life.)
***
Good morning! It is so nice to be over here at Home Bunch, one of my favorite blogs in all of blogland and a regular morning stop for me. Can I just tell you how much I adore Luciane? Is she not the sweetest gem in all of blogland? Her kind and bubbly personality just radiates from every post and her comments and if Canada were not so far away I would so go up there and see her and that darling little new baby she is about to have ( one look at her and you know the baby will be a doll)!!
So when she asked me to be her very first guest poster, I was sooo honored and thrilled to oblige. It is with pleasure that I put together this post. As scary as it is to think the holidays are upon us, it literally makes me tremble just thinking of it, it is time to accept the inevitable, the good, the bad and the beautiful! I love all the rich holiday colors, the beautiful and rich gem tones but along with those rich hues I also just love winter white. What is it about winter white especially in the winter? It reminds me of being a fairy living in a winter white ice palace wearing a winter white ballgown trimmed in white mink, eating winter white macaroons on my winter white velvet sofa, well you get the picture, guess I am getting a little carried away ( you know me and my dreaming). I love winter white, and white is just not for summer. No no no! So lets have a look shall we at how stunning winter white is, its like the gift that keeps on giving all year long. Take a look at these stunning winter white rooms. Could you possibly pick a fave? Tell me which is your absolute favorite if you could narrow it down! Do you or would you want an all white room?
1. Its only fitting I start out with a holiday-ish picture in winter white….Better Home Gardens
2. Love this fabulous room awash in creamy white, Jan Showers
3. Fabulously elegant in subtle tones of creams and winter white, Eclectic Revisited
4. Love the vibe/feeling in this cozy and super elegant living room, AD
5. This elegant entry gets a subtle dose of color from the antique tapestry
6. The rich woods on the ceiling give this fabulous living room an elegantly rustic appeal
7. Creamy whites always work in a great kitchen space like this one, Phoebe Howard.
8. Mixed in with pale greys and winter white, this is a beautiful oasis! Traditional Home
9. Even in the simplest rooms, winter white can be be startlingly beautiful, Belclaire House
10. How about this stunner of a bedroom? Pieces' Lee Kleinhelter
11. Whats prettier than a creamy white butlers pantry? Gorgeous!
12. This room awash in regal winter white gets the color from the fabulous antique textiles on the pillows, Timothy Corrigan
13. Love this winter white living room, and how the only contrast is the metal paned windows, Summeour
14. Love the subtle touches of gold leaf that Palm Designs used in this otherwise winter white room
15. This cheery and bright living room done predominately in winter white gets subtle touches of color in the rug and tapestry
16. Whats dreamier than a winter white canopy bed? NOTHING! Phoebe Howard
17. I love the look of this tailored but sophisticated room with pops of black
18. Never met a winter white bathroom I didn't love, Ashley Whittaker
19. This eclectic space done in a monochromatic winter white is fabulous, HB
20. Love this winter white bedroom, with the only subtle color coming from the blue drapes, Jan Showers
21. Even in smaller spaces, winter white is spectacular!!
22. Sarah Richardson strikes gold with this beautiful ivory room with touches of gold!
23. Creamy white in a kitchen and seating is perfection! DeCesare
24. Winter white looks so rich in a room with a rich chocolate brown wall, Beth Webb
25. In this beautiful winter white room, the addition of two beautiful sapphire blue chairs adds a perfect dose of color, Palm Design Group
26.Winter white in a bath? I will take two! M Elle
27. This fabulous room decked out in winter white gets a thumbs up from me!
28. Few know how to rock winter white as well as legend Barbara Barry!
29.How about a winter white bedroom? Something so ethereal about it.
30.Betty Burgess created a warm and inviting living room using all creamy white upholstery
So there you have it….white in all its many beautiful and majestic shades. Would love to know if you have a personal favorite, I would be hard pressed to pick just one but could probably narrow it down to three or four. How do you like to use winter white, in small doses or as an all over palette? Would love to know! Wishing you all a wonderful day and hope you are feeling great Luciane..thanks so much for having me!