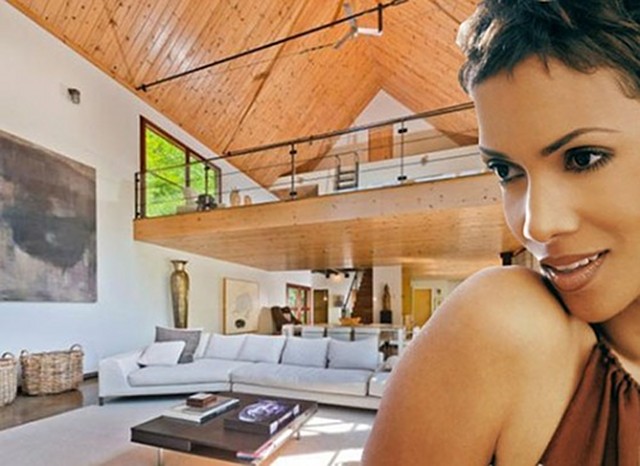 Halle Berry has her house for sale! This is not where Halle Berry lives, but where she shared sweet moments with her now ex-boyfriend Gabriel Aubry. The couple bought this Canadian vacation home back in 2008 for about $ 1 Mil and they're trying to sell the 63-acre barn-like home for $ 1.898 Mil. Being in Canada and knowing the region I must say that the increased price only has to do with the fact she's a celebrity and that will help with the sale of the property.
The house was built in 1998 and comes with its private spring fed lake, three bedrooms, cathedral ceilings, fireplaces, screened-in porch and a metal staircase and landing. This place is very authentic with its barn-like exterior and a more modern interior.
Take a look and tell me what you think of Halle's Canadian getaway.
Private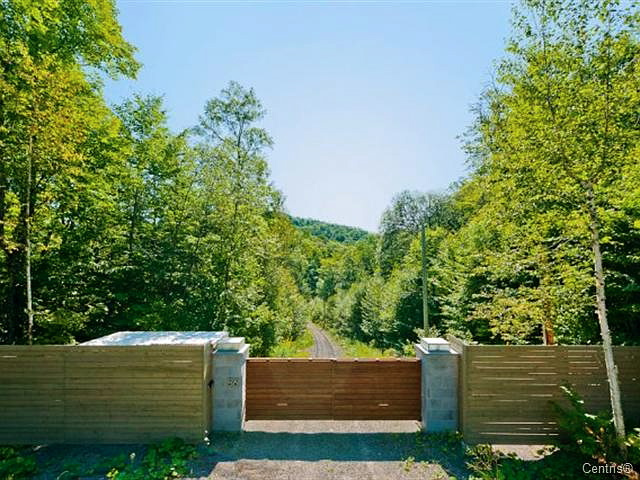 I'm sure Halle appreciated how secluded this place is.
Barn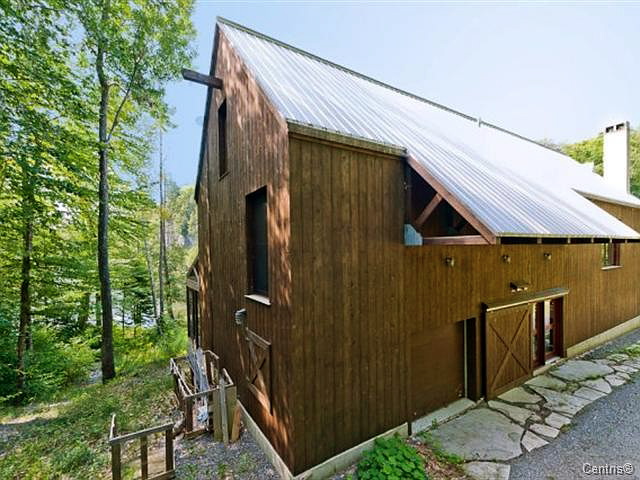 The house looks like a barn.
Door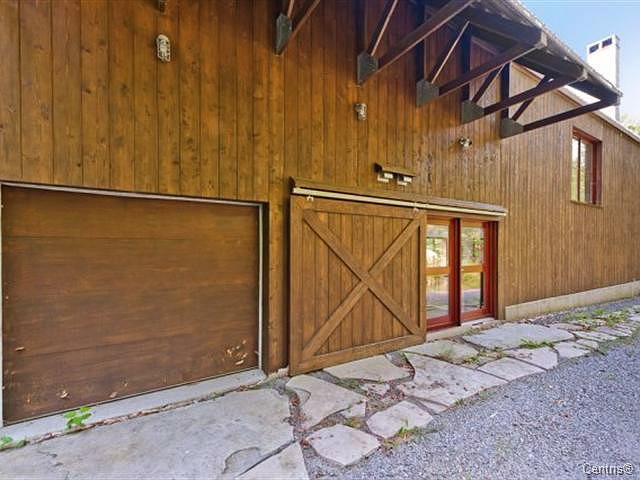 I really like the big barn door.
Open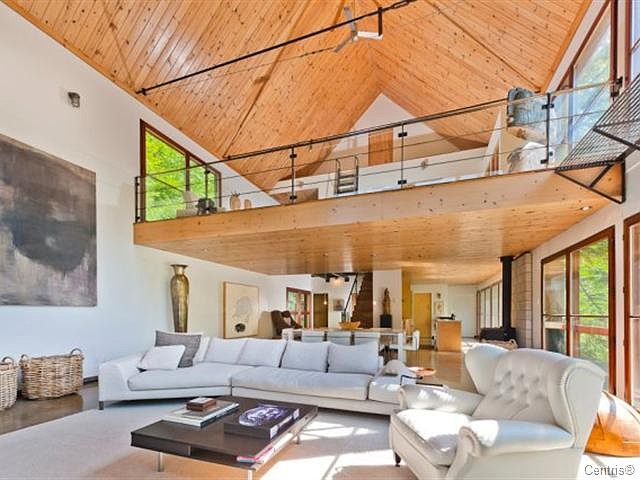 As you could imagine, this space is very open and has really high cathedral ceilings.
Standing Tall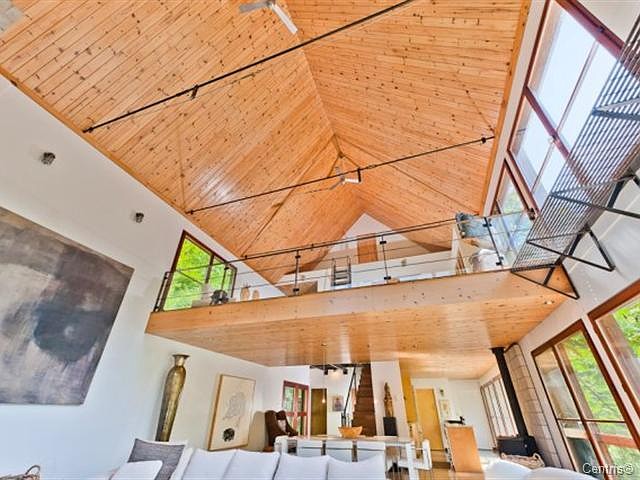 Viewing almost the whole house.
Dining Room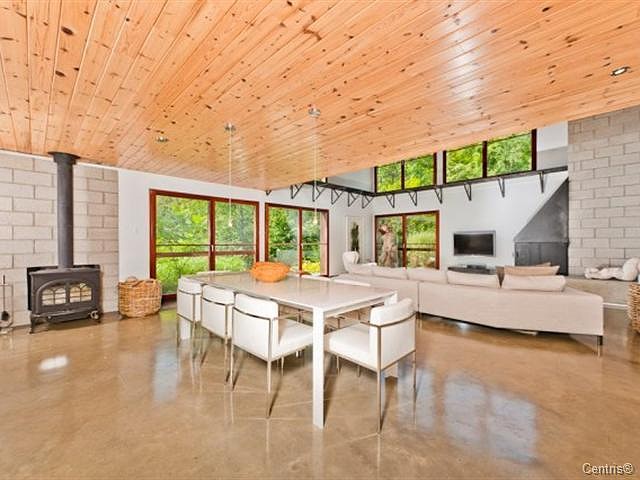 Modern and a bit cold in my opinion.
Kitchen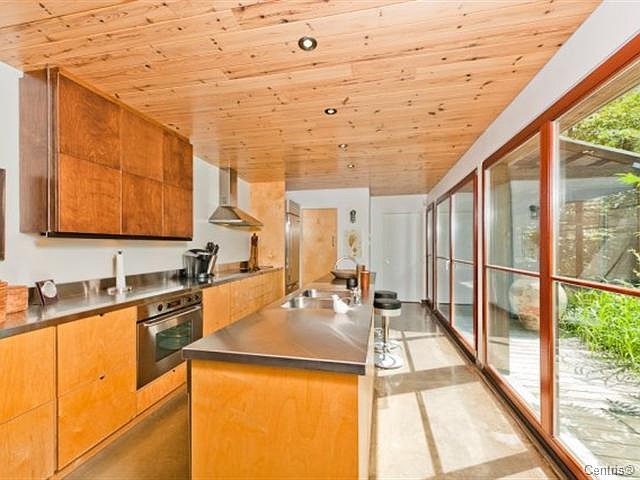 This kitchen feels slightly outdated, but I do like the amount of natural light in here.
Favorites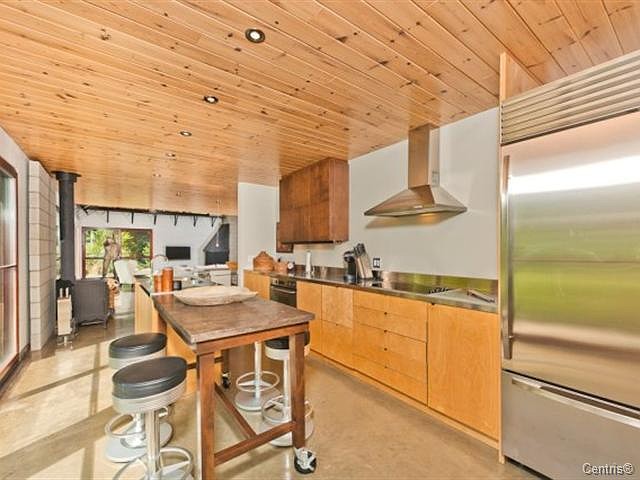 My favorites things are the fridge and the trolley.
To Upstairs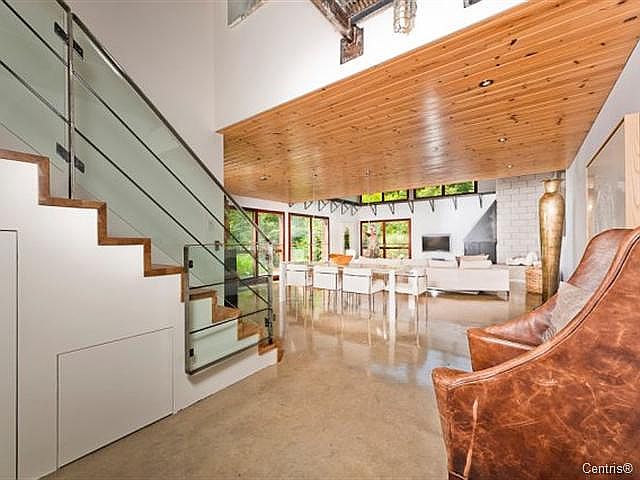 Staircase.
Beautiful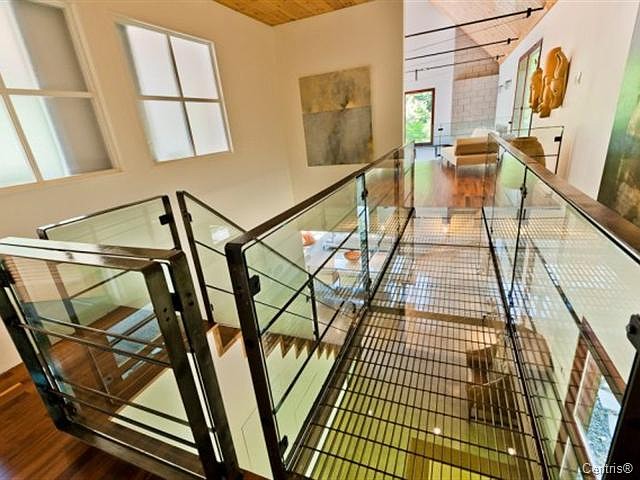 This is a very important feature of the house, architecturally speaking.
Loft Bedroom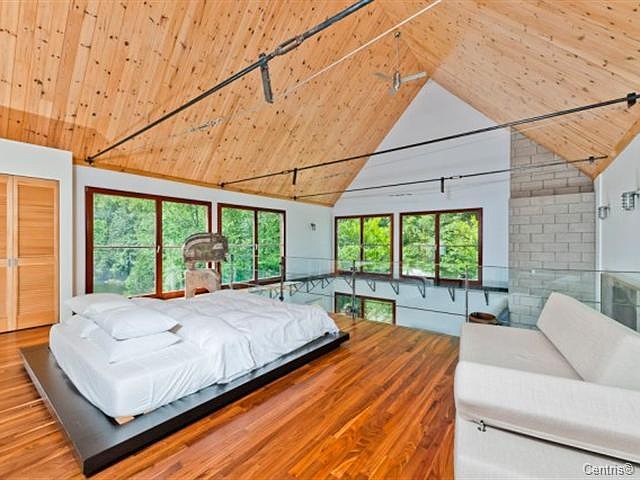 Halle's bed?!
Not Everyday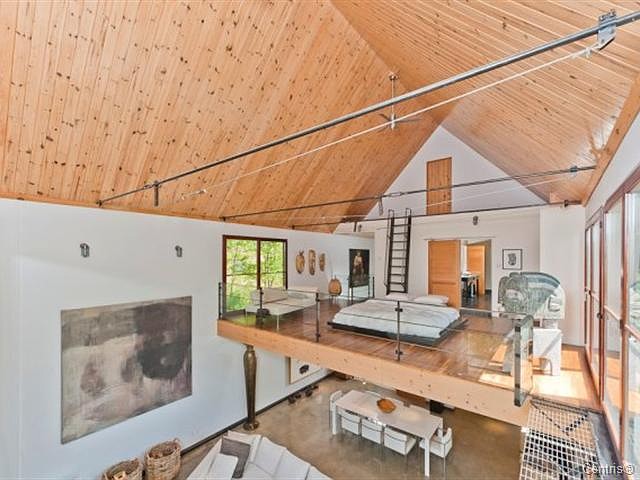 Perfect and fun for a vacation home.
Master Bathroom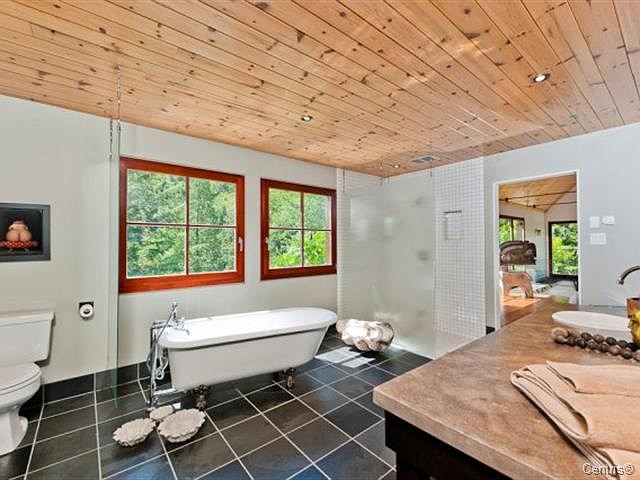 This bathroom is great with that tub! Oh, take a look at the left. Do you see the "artwork" above the toilet? Halle has a good sense of humor.
Room to Roar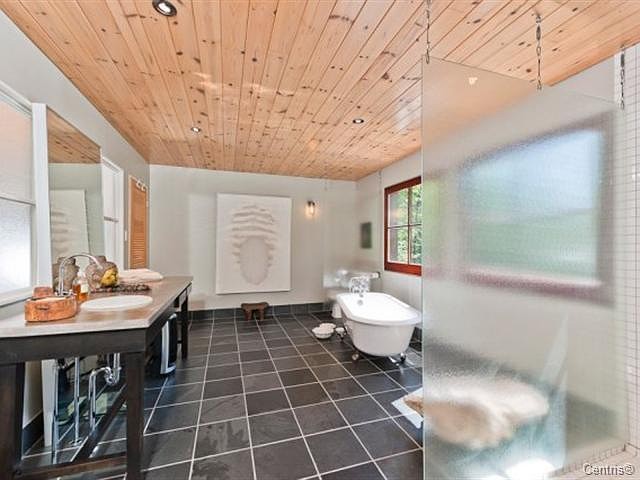 Spacious.
Storage
Lots of storage. We all love that, right?
Nursery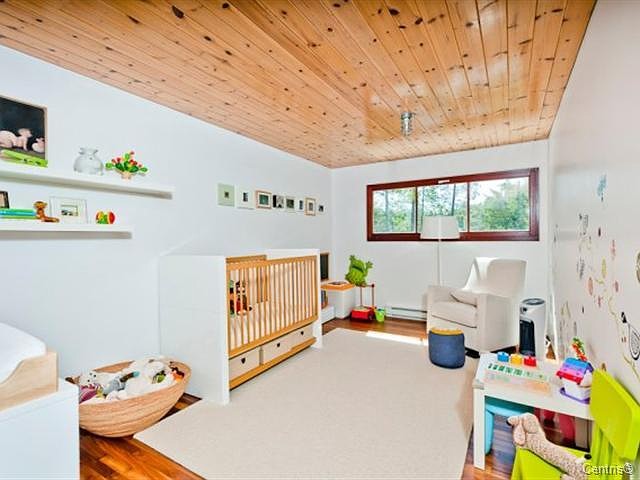 This is Halle's daughter's nursery.
Guest Bedroom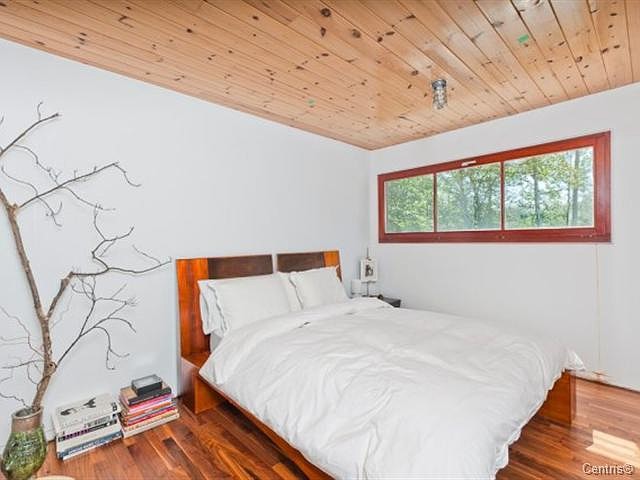 The guest bedroom is very simple.
Office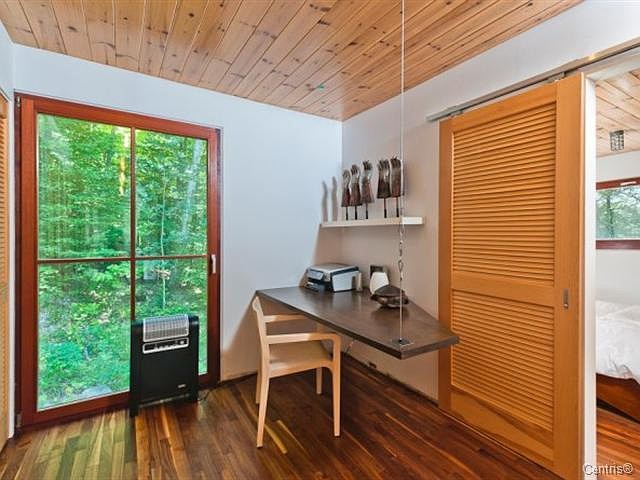 I'm sure no one wants to work in a vacation home, so a small office is perfect!
House & Trees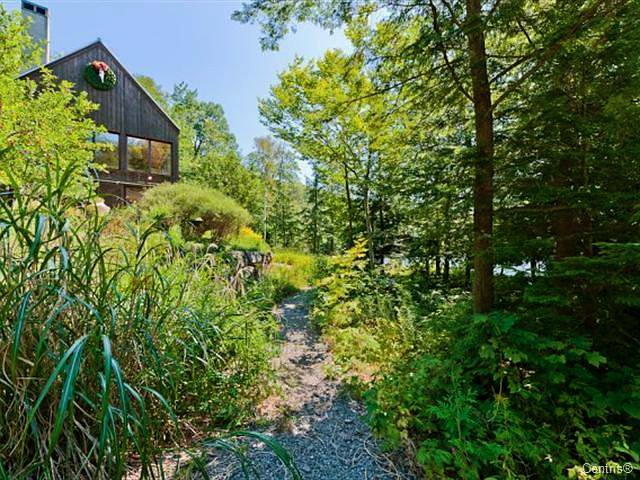 This place is surrounded by nature. Oh, don't forget to bring your mosquito repellent!
Screened Porch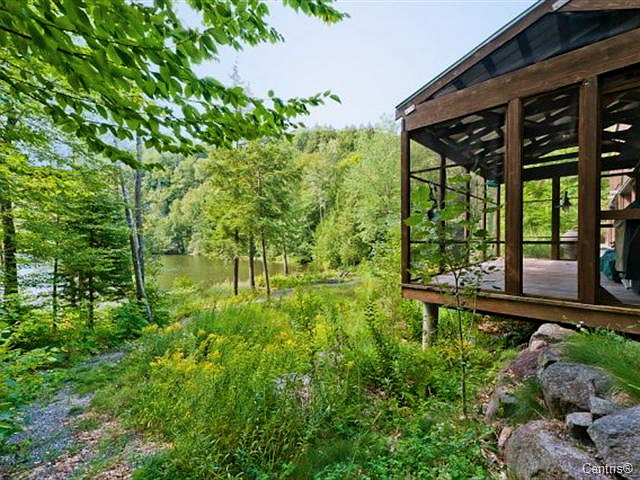 Thank goodness for screened porches!
Under The Sun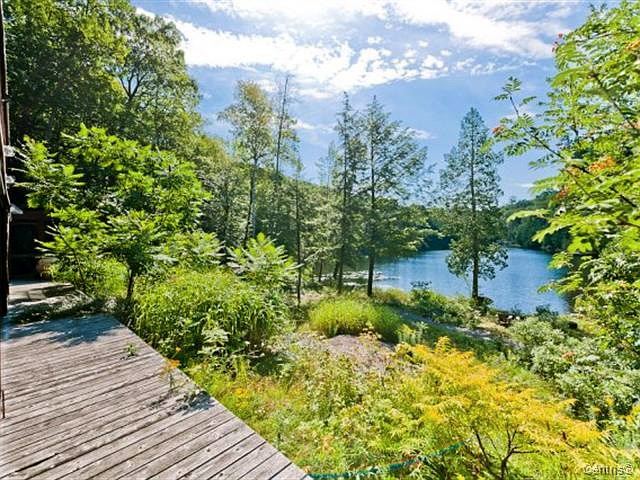 Nice Views.
For Two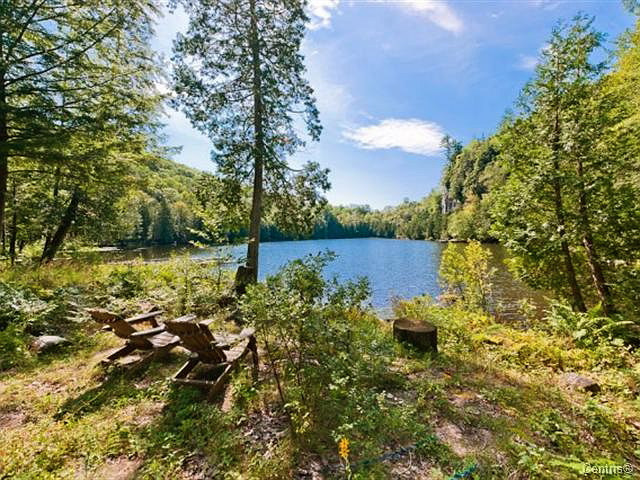 Very peaceful… unless you didn't bring the mosquito repellent!
Lake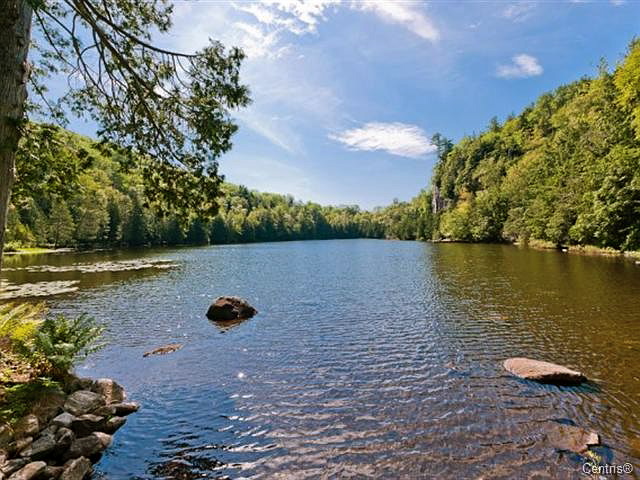 This is a great place to bring your kayak.
Source: Liza Kaufman, The Real Estaker, Curbed.
So, what do you think of Halle Berry's Canadian vacation home? Would like to call it yours? I think it's a great place if you like contemporary homes, but I'm sure that Halle bought it because it feels so secluded and you have all this land just for you. Can you imagine how free she could feel in this place with her kid and her ex? That's priceless. Oh, no… wait! Actually she's asking $ 1.898 Mil for it. Interested?
Wishing you all a very blessed week! Have a goal this week: think more about yourself! No, I'm not asking you to be selfish, just give yourself some love. Care more about your body and your soul. Smile at yourself when you see your image reflected, don't criticize too much. Be kind to yourself. You deserve all the love you can get!
xo
Luciane at HomeBunch.com
Get My Help with Interior Design: HB's Design Service.
Come Follow me on Twitter: Twitter/HomeBunch