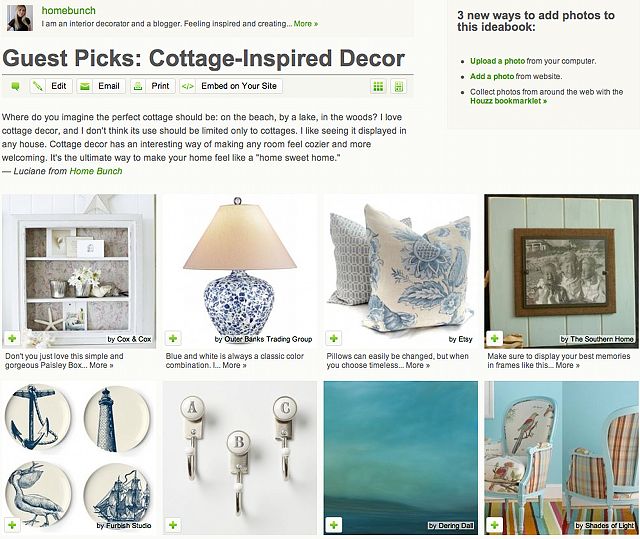 It's that happy time of the month when I contribute my 20 picks on one of my most beloved sites, Houzz! I honestly get excited to share my Ideabook every month with you guys because it's yet another way to show you what's on my mind and the latest things I'm loving. This month I'm all about cottage-inspired decor. You guys already know how much I love cottages and this month I've picked some things I believe would make any cottage feel just right, with that "home sweet home" feel.
It would make me so happy if you take the time to take a look and tell me what you think. I really hope you guys enjoy this one!
Please, click on the picture above to see my 20 picks of the month. Thank you!
Have a beautiful and bright Sunday, my friends!
xo
Luciane at HomeBunch.com
Get My Help with Interior Design: HB's Design Service.
Come Follow me on Twitter: Twitter/HomeBunch
Source: Houzz.