Do you remember your mother saying to not judge a book by its cover? I remember mine saying that and the more I live, the more I understand it. Actually, that was the first thing that came to my mind when I saw this place!
How often we see a place and we think we would never like it? Well, this might be one of those places we would drive by and not pay any attention to it, but for some, maybe its charm would make you look at it and just imagine how the interiors are. No more guessing. I'll show you how impressive this 16th century Tudor house located in Exeter, UK is! The house actually is one of the oldest in the city and it has been totally restored by the owners. Good news? It's on the market now for £775,000.
Some of my favorite things about this house are the cobbled entrance hall, oak beams and flagstone floor.
Old Charmer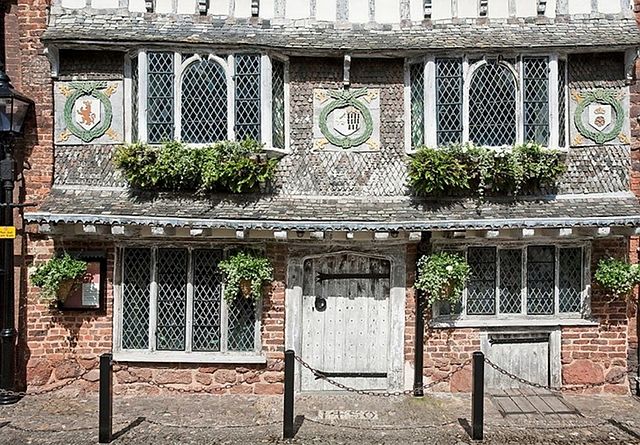 This place looks like a movie set!
By the Door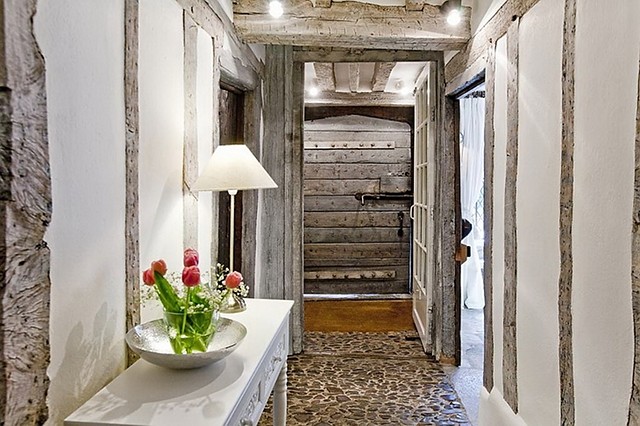 Take a good look at that door! Isn't it gorgeous?
Beautiful Window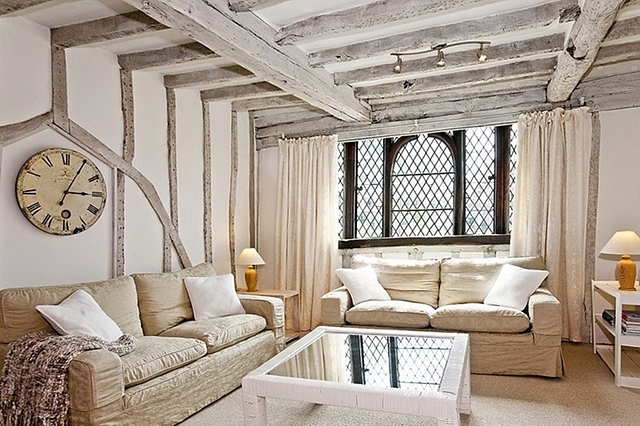 This is the kind of living room where you simply don't need much. The architectural details of the space are there to impress, so keep the rest simple.
Pillow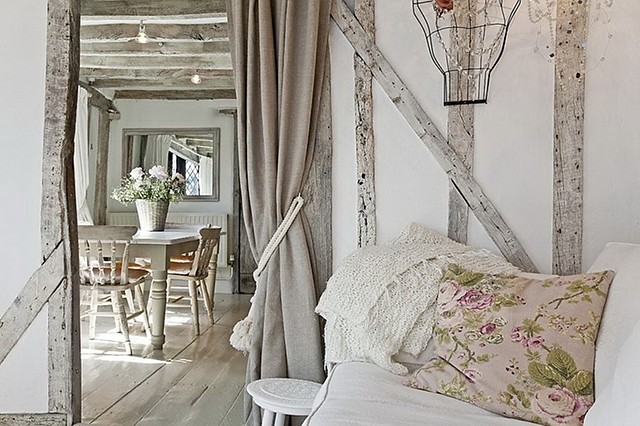 A cozy place to sit by the dining room. Lovely floral pillow.
Sunroom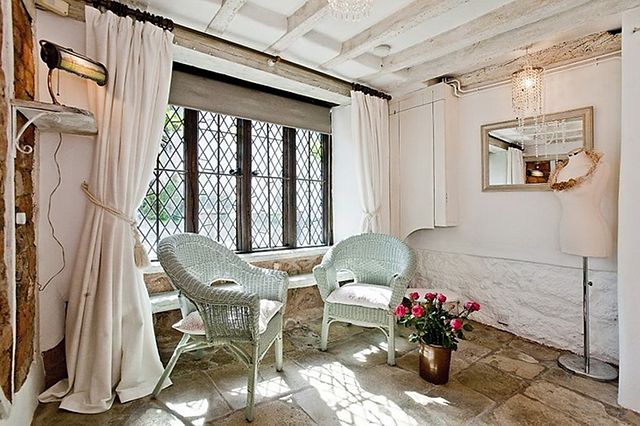 Light and sweet.
Master Bedroom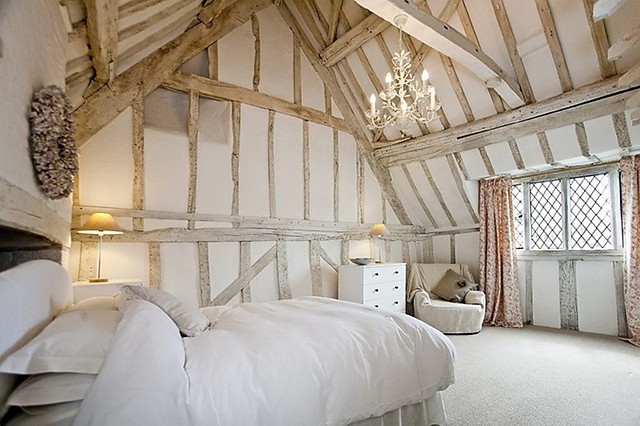 This master is unforgettable. Imagine waking up to see this space every day. Dreamy and very romantic!
Guest Bedroom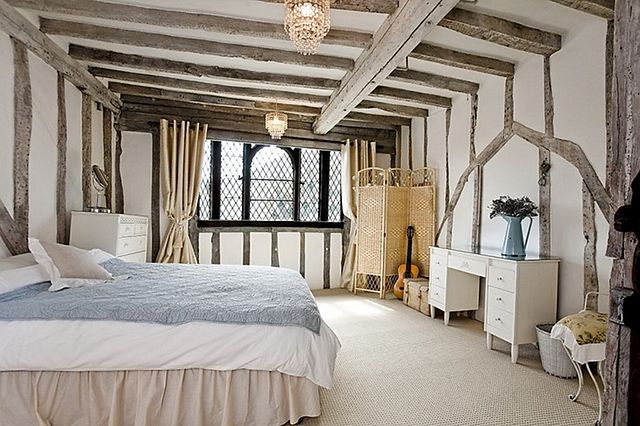 Yet another room with the gorgeous oak beams.
Would you like to live in a charming and historic place like this? I think everything is special in this place… the beams, the walls, the floors. everything tells you a story.
Let me know your thoughts on this place, ok?
How are you guys doing today? It's so cold here and we're expecting a snow storm! Do you know what this means? I can't really go into labor today! I mean, I could, but driving to the hospital would be an adventure in itself! I'm trying to relax today, I just prepare posts, take care of the kids, house and try to take it easy. I'm going to bed so early lately which I think is the right thing at this point. But even though I still have some contractions, I must say I'm very calm, more than I thought I would. I know that God already has planned the right moment for my son to come to this world and I know that he's okay and safe inside of my womb. So, instead of complaining about contractions, false alarms and such, I much prefer enjoying these last moments/days I can feel my baby in my belly. I remember missing this feeling before when I thought I wouldn't have more kids. They do grow up fast, these kicks and little movements are soon gone and we miss all of this. I'm not going to miss the discomfort that I feel many times, but I know they will be gone from my memory soon and only the beauty of having my baby will remain.
Wishing you all a very nice day!
xo
Luciane at HomeBunch.com
Get My Help with Interior Design: HB's Design Service.
Come Follow me on Twitter: Twitter/HomeBunch
Source: Nicety.