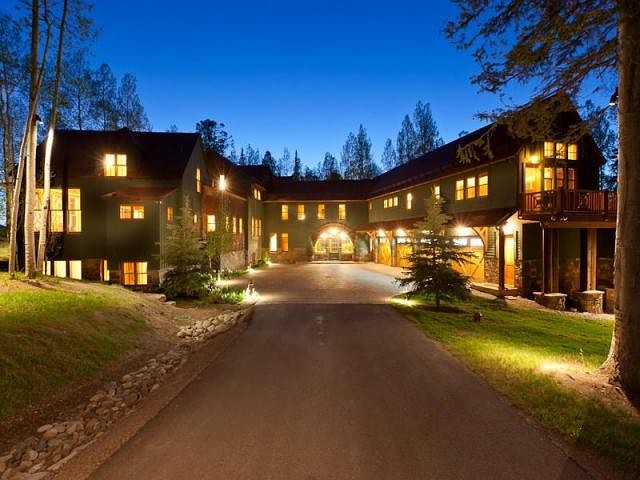 Jerry Seinfeld has his new house for sale for $18,250,00. It's the recently renovated gorgeous Telluride compound and only he knows the reason why he's selling. Maybe he's just down-sizing his vast real estate collection a little.
What do you get for $18,250,00? 26 park-like acres, 11 bedrooms, 11 full bathrooms, 3 powder rooms, and over 14,200 sqft. of living space. Also, the home frames breath-taking mountain views and it's being offered fully furnished. Yes, you can sleep in the same bed Jerry Seinfeld slept. That could be a dream for some or a nightmare for others.
Sunshine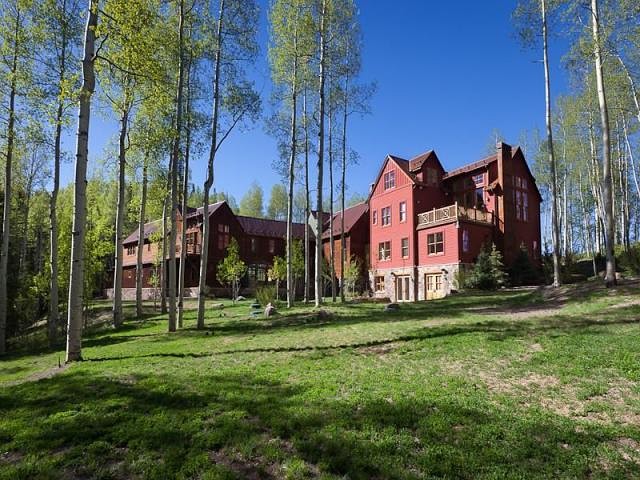 Grand during the day.
Colorado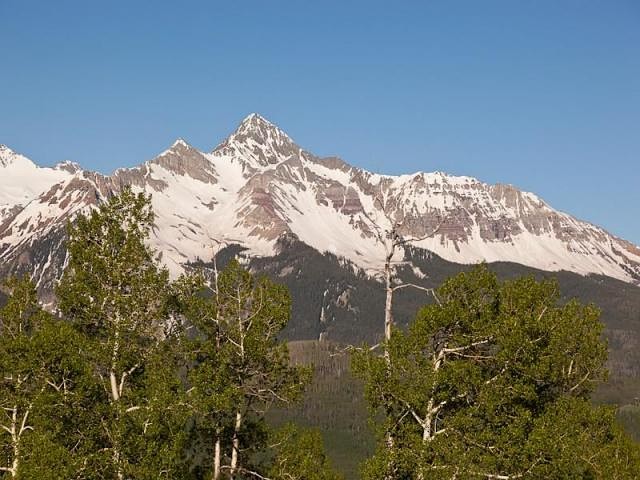 If you spend that much money, you better have amazing views, right?
Living Room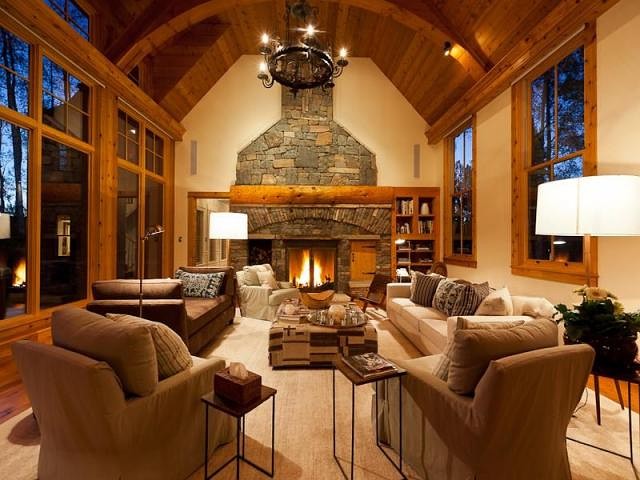 This house is simply perfect for its location. It's almost like you're in an ultra-luxurious cabin.
Other View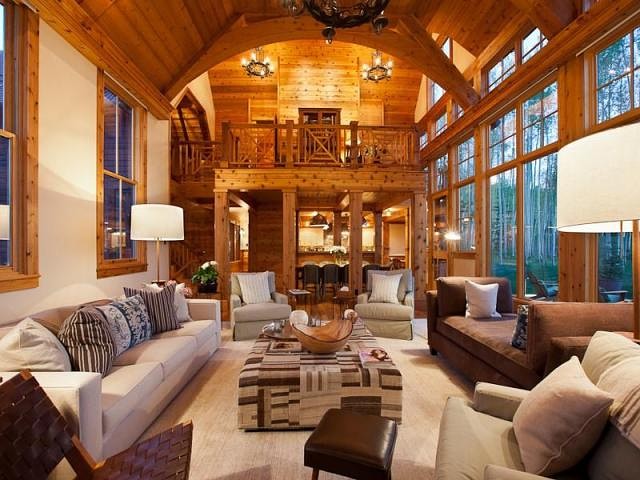 A better view of the living room.
Kitchen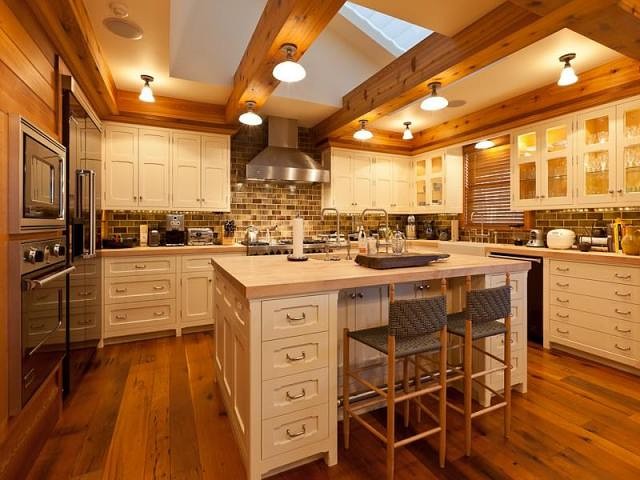 I'm not sure what to think of this kitchen. I mean, it's a great kitchen, but I'm not a big fan of the backsplash. I think it looks a bit too busy with all the wood.
Eating Area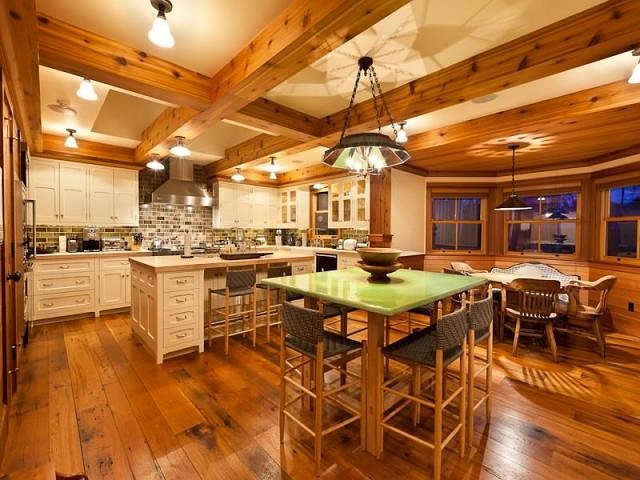 I'm not liking this table here. I'd like to see a farmhouse table, something more original.
Den
This room is just great as it is! Cozy, comfy, relaxing…
Master Bedroom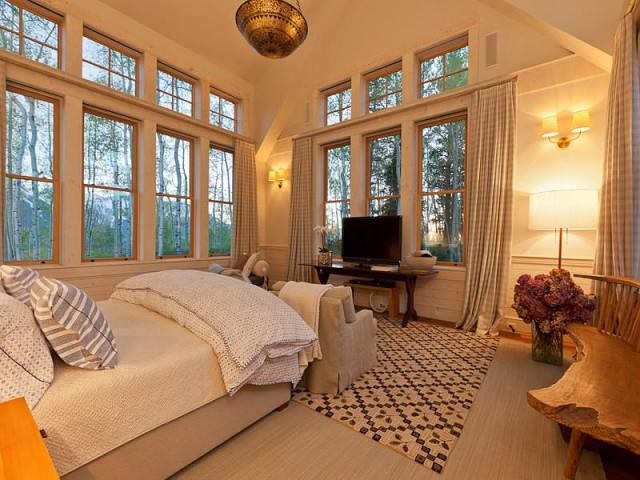 This is stunning! I love every element of this room, every piece of furniture and all the windows just make it feel like a treehouse! TV? Well, I know many of us don't like seeing or having it in our bedrooms, but some people simply have to have a TV wherever they are, right? In that case, an armoire is your best friend.
Girl's Bedroom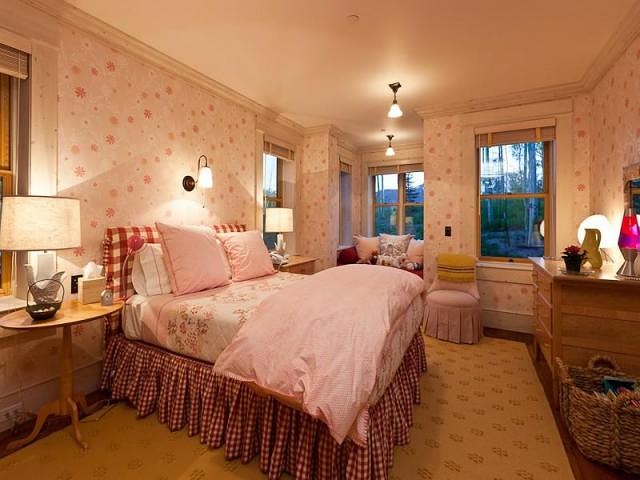 So sweet! I love the cozy country feel!
Guest Bathroom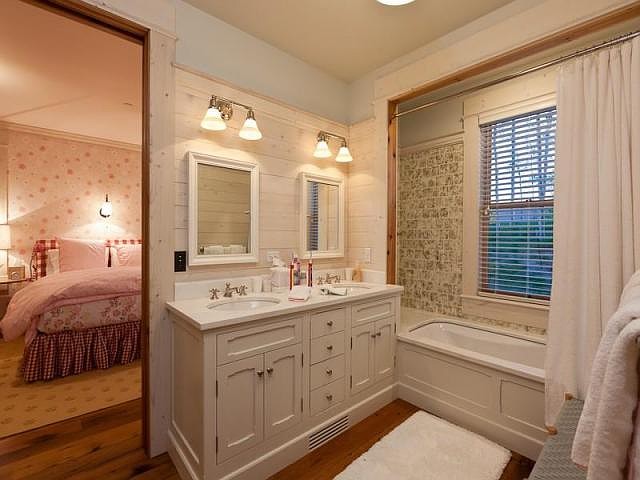 So cute, but again, I'm not crazy about the tiles by the tub. You?
Boys' Bedroom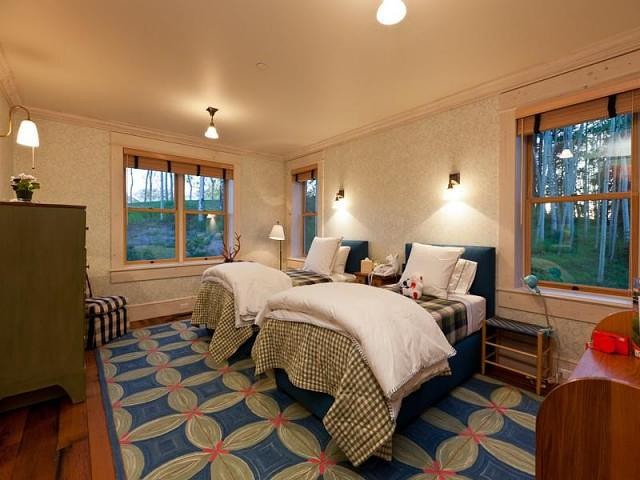 Very interesting rug. I look at it and sometimes I like it, sometimes I hate it. Odd!
Guest Bathroom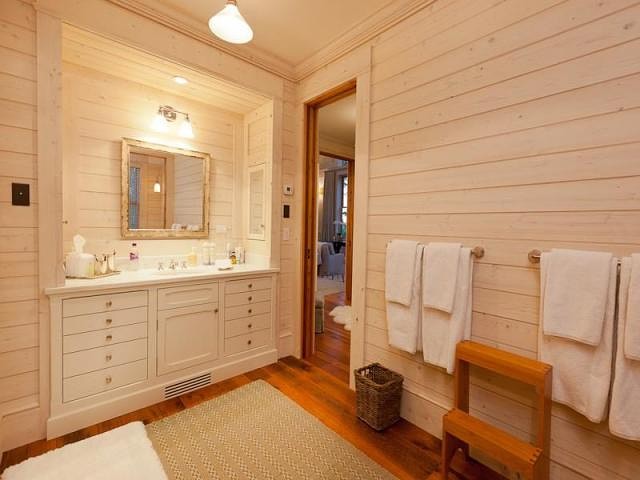 This is just perfect! I love it!
Guest Bedroom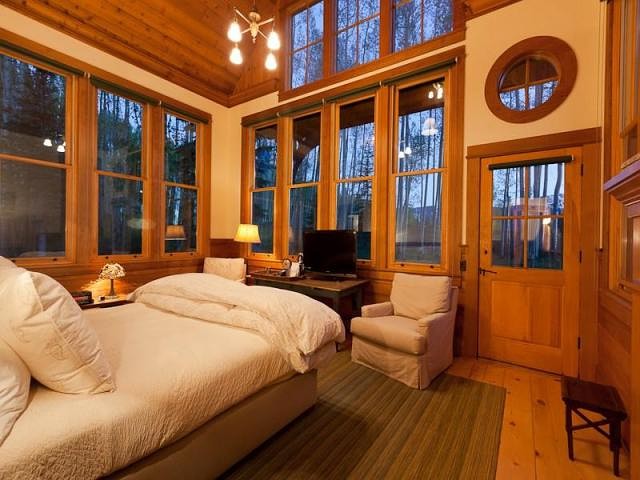 This is very similar to the master bedroom, architecturally speaking, but it has a more "natural" feel to it. Which one do you prefer?
Lights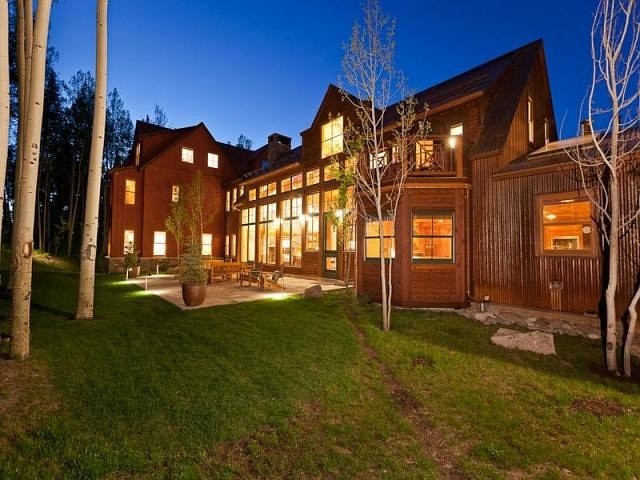 It's definitely a beautiful home.
Stories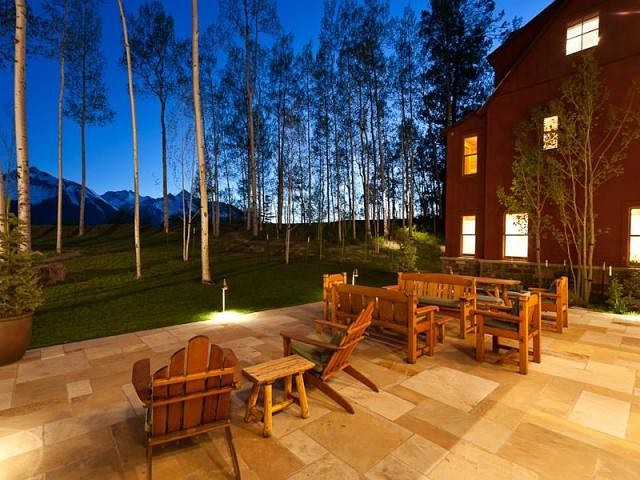 It would be fun to sit here and watch the sunset while talking to friends.
Lovely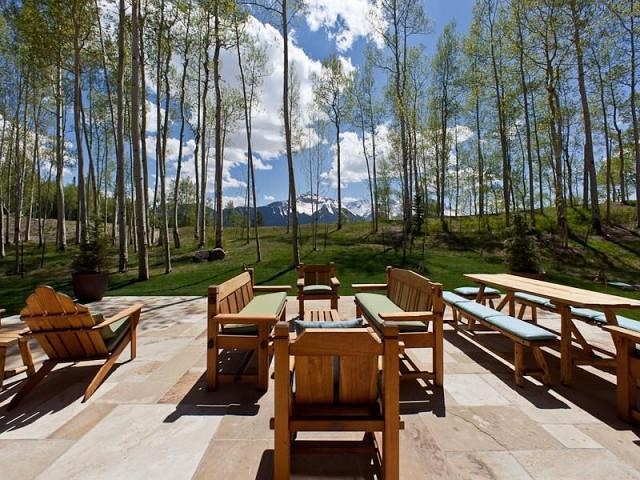 But the views are just out of this world!
Balcony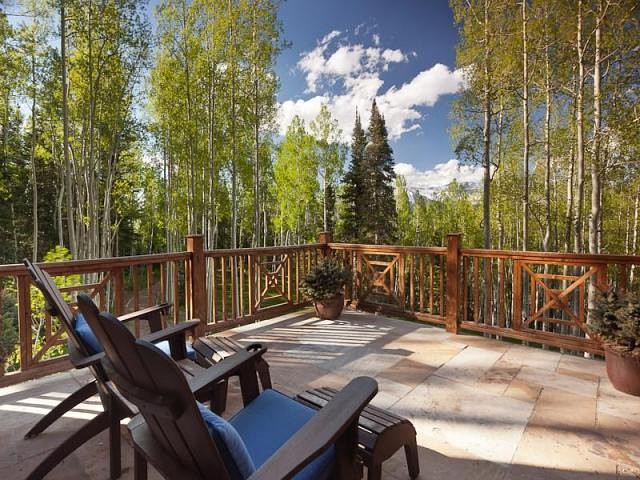 To Do List: Breath fresh air and watch the birds all day. Boring? Ok, maybe not the whole day… 🙂
Creek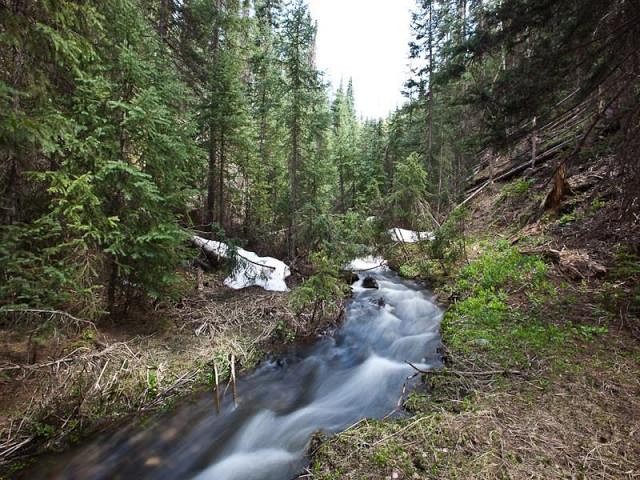 Peaceful.
Colorado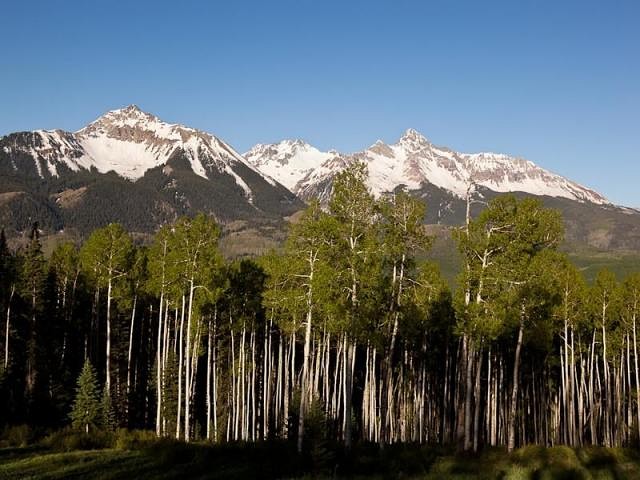 Inspirational.
Source: Hooked on Houses, Trulia.
So, what you think about the price? Is it one more of Jerry's jokes?
Let me know what you think of this place. I can't wait to hear from you!
By the way, did you have a good weekend? We had an amazing one! Saturday night. We all went to a drive-in and saw two really funny movies. Actually, I'm only watching comedy lately. I got too tired of drama. Life sometimes is already too crazy, too busy, so when I seat down to watch something, I want to laugh and not feel apprehensive on the couch. Maybe it's my crazy hormones from being pregnant, but all that I want lately is have fun, be calm and relaxed. Comedy is the way to go for me! 😉
This is what made me fall in love with my husband from the very beginning, actually. He always knows how to make me laugh like no one else in this world. Isn't it great to have someone to make you laugh through out life?
I hope you're surrounded by people that make you laugh and smile during this week. Life feels better when we smile.
Luciane at HomeBunch.com
Hot Summer Prices! Get My Help with Interior Design: HB's Design Service.
Come Follow me on Twitter: Twitter/HomeBunch