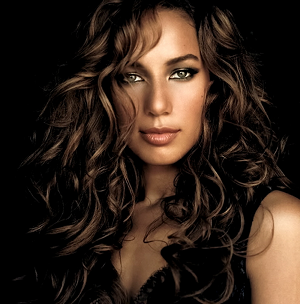 British singer Leona Lewis is selling her Los Angeles house for $2,500,000. She bought this beautiful house back in September of 2009 for$1,850,000 and it seems that the three times Grammy winner has changed her plans about staying in Hollywood Hills.
If you're a fan of a beautiful voice, you're probably a fan of Leona, or at least can appreciate her success through real talent, so rare to find in the music department these days. She's been a vegetarian since age twelve and started being famous since 2006 when she won the British X Factor and became one of Simon Cowell's favorite voices. Later, she signed a multi-million dollar contract with legendary music producer Clive Davis.
Leona Lewis' house was built in 1999, measures 3,946 square feet and includes 4 bedrooms and 4.5 bathrooms. A paver-stone motor court separates the main house from a guest house that sits above a detached one-car garage. There's also a beautiful pool for the sunny days. The house was totally renovated soon after she bought it.
I wonder why she has decided to sell it so soon after buying it and renovating it all. Did she get tired of all the white? Is she moving back to the UK or trying to find a better place in LA? What do you think?
Then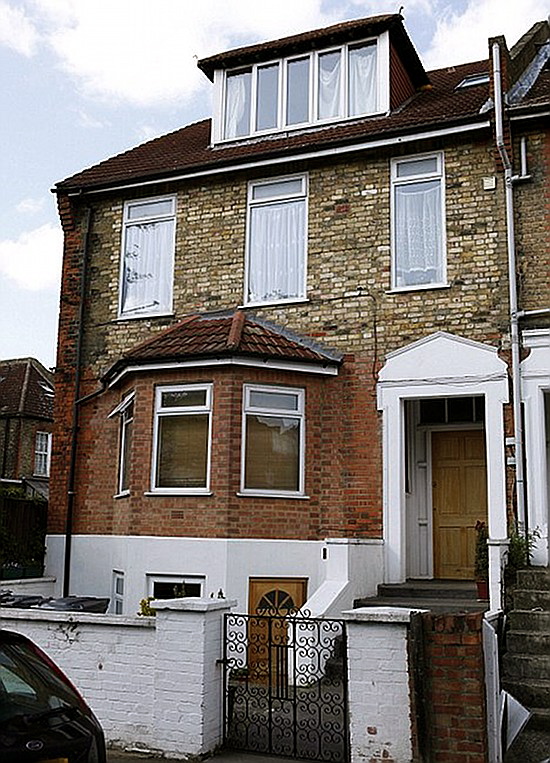 Leona's old flat in Hackney where her ex-boyfriend electrician Lou Al-Chamaa lives.
Now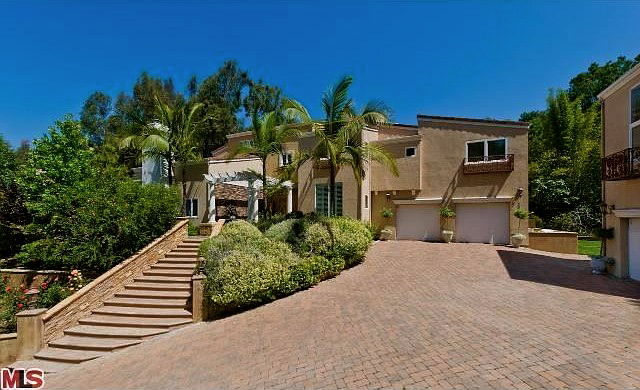 This is where Leona Lewis lives, but not for too long.
Aerial Photo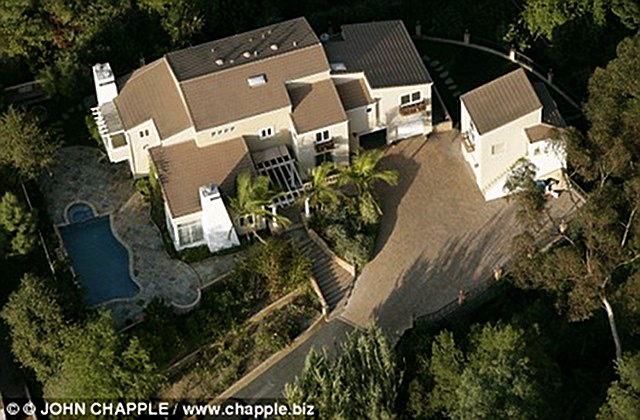 The house seems to be very private.
Gated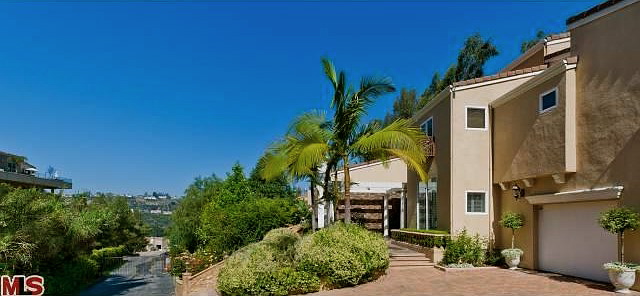 This house is located in a gated community.
Dining Room/Foyer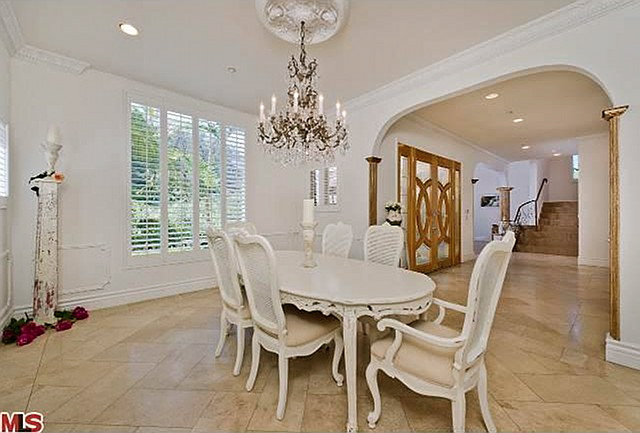 The walls and most of the furniture of this house are white. You tell me if you like it.
Crying for Decor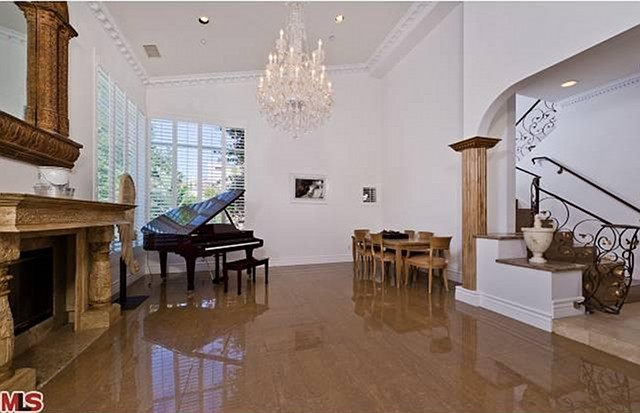 I think Leona wanted this room to be her inspiration room for her music. That's the only explanation I can find to not decorate this beautiful living room. I love the chandelier and the iron staircase. This room has so much potential.
Kitchen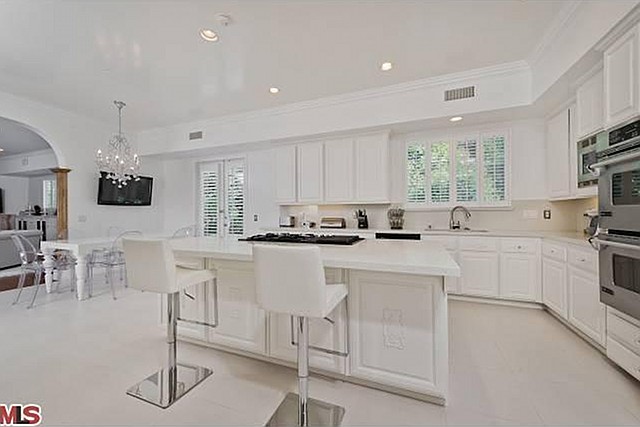 Yet another room that was totally renovated when Leona bought this house. This kitchen used to have an old Mediterranean feel.
Like it or Not?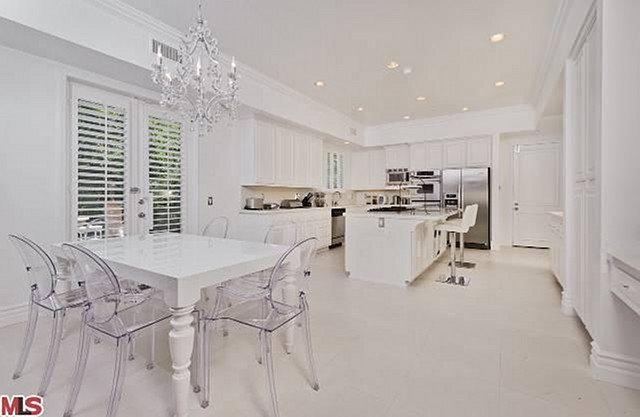 Do you like this kitchen?
Family Room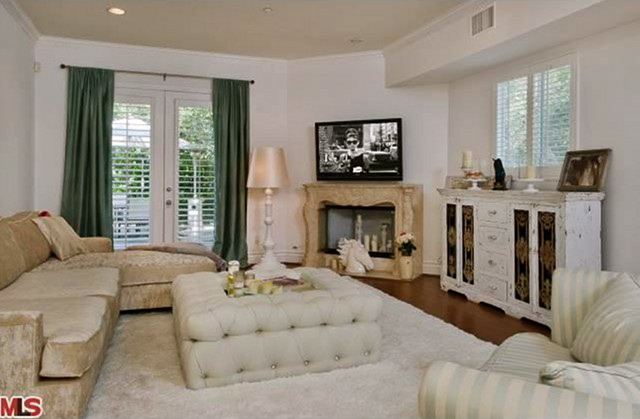 It has an old-world charm and I think it feels really cozy.
Arches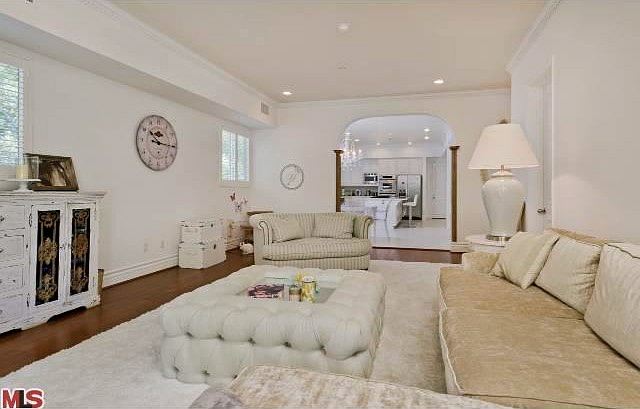 This house has so many rooms with beautiful arches. That's a positive for me.
Upstairs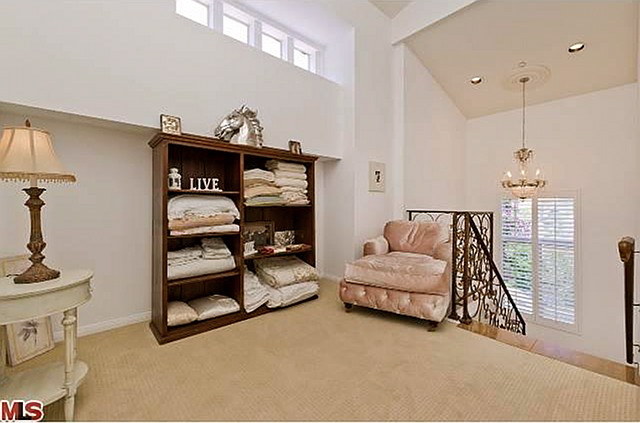 From an interior designer point of view, I think this bookcase is not correctly centered and should not be used as a linen closet. It's for books or accessories.
Master Bedroom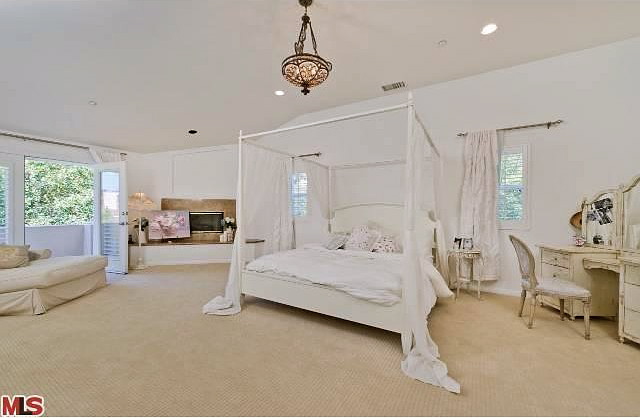 I can see a romantic side of Leona here. This is my favorite place in this house. I love the little balcony off the bedroom.
Master Bathroom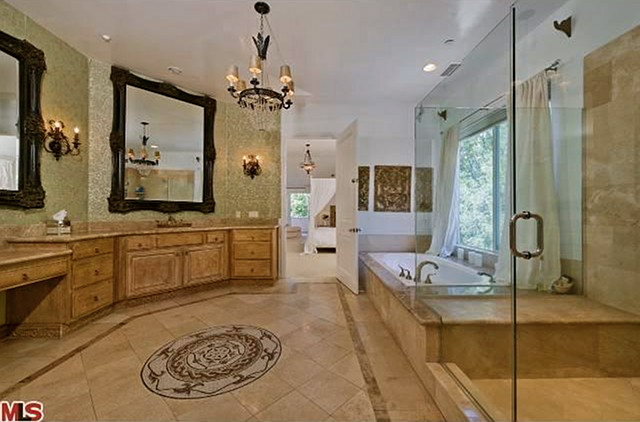 I really like the mirrors and the chandelier.
Guest Bedroom
Maybe she doesn't like having many guests over, or maybe she didn't have a good interior designer, but this bedroom needs help. It would be so easy to fix.
Second Guest bedroom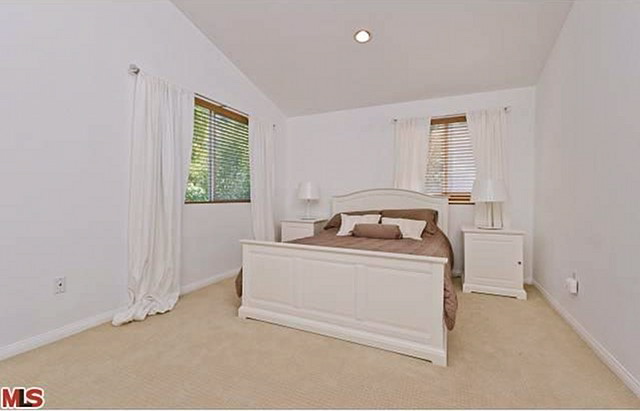 I like the ceiling, but overall this room feels very "blah".
Pool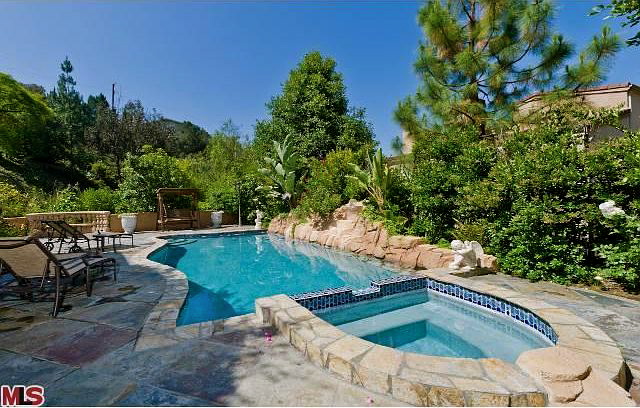 I think this is the selling point of this house.
So, what you think of Leona Lewis' house? Did you like it or do you think it should have more color? I can't wait to hear from you!
I hope you guys had a great weekend. We tried a new restaurant and it was a big disappointment. Don't you just hate that? There's this new place in town I wanted to try for a while because a friend of mine mentioned saying it was pretty good. We go there, not only my husband didn't like but also my kids. It was a place where you'd expect the best from, but even the bread seemed to be 2 days old. I felt so frustrated. What do you do when you go to restaurant that's "supposed" to be good and turns out to be one big bad experience? Do you say something or never come back again? The worse part is getting that big bill at the end and feel like a fool for eating there! So, that was my weekend. But it's okay… Now we know to never go back to that place ever again! Have you had a similar experience? Share!
Have a blessed week!
xo
Luciane at HomeBunch.com
I Can Help You with Interior Design: HB's Design Service.
Come Follow me on Twitter: Twitter/HomeBunch
Source: Keller Williams (Hollywood Hills), The Real Estalker, Mail Online, Google.
Save