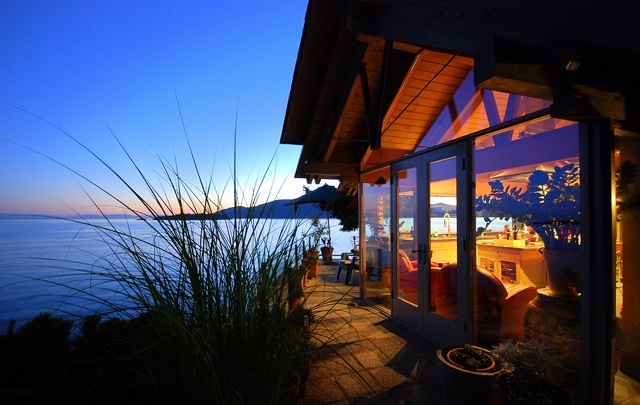 As they say, "The more you live, the more you learn", with this thought I start talking about this well noted Canadian Architect Paul Merrick. Paul is known in Canada as one of the best architects in the country and has won many awards. This house is a good example of his outstanding work. He's not afraid of the new and most important, he possesses not only a vast knowledge of architecture but also has a passion for it. You cannot design a house like this one if you aren't passionate about your work, and it's very evident that Mr. Merrick loves what he does.
This fantastic house located in West Vancouver, British Columbia is so interesting. You'll find something beautiful in every direction you look. Even if this is not your style, you simply cannot deny how well it's done and how perfect, architecturally speaking, it is.
As I was seeing these pictures, all I could think was "how would it be to have the ocean "under" your feet every day, every time you look to the horizon? Would I ever take it for granted? Would I forgive how fortunate to be there? Would I see it as "normal" instead of "divine"? Isn't life like that sometimes? Don't we forget to appreciate the daily beauty of our lives?
Remind yourself to be grateful for being surrounded by beauty.
Come On In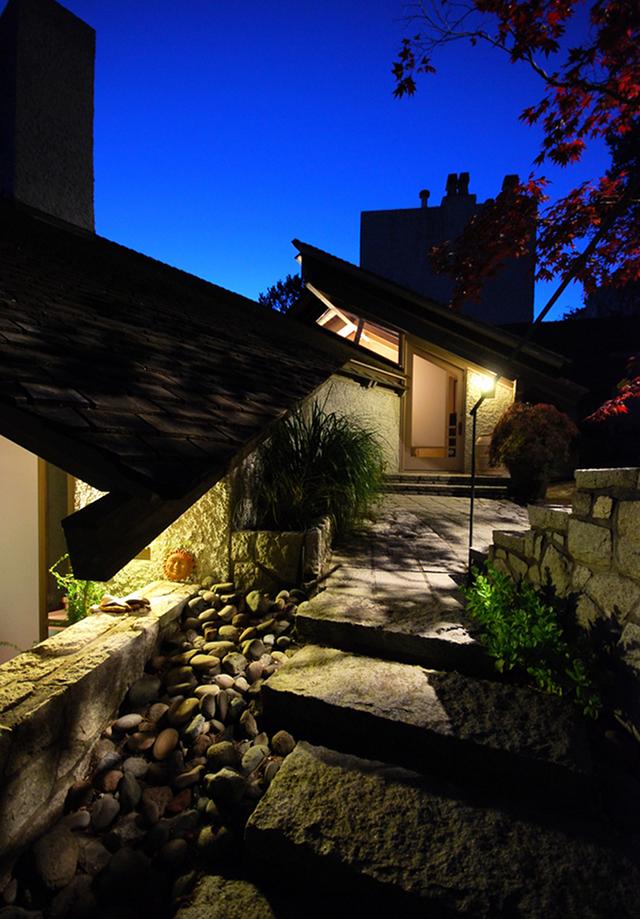 This house embraces the natural beauty in every aspect.
On Rocks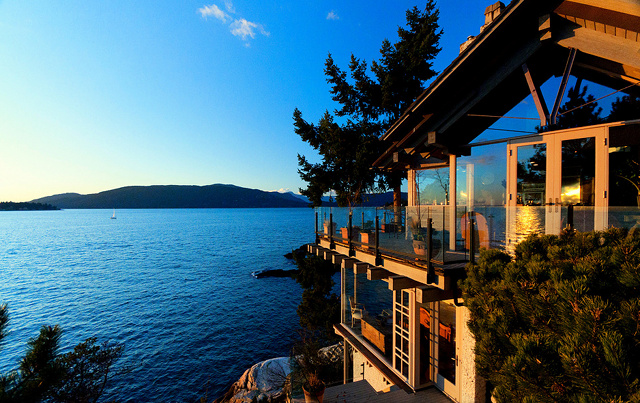 The rocks are partially integrated in this house.
Being Part of It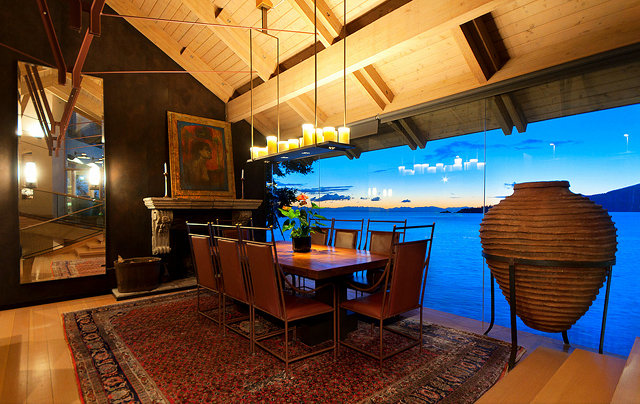 Experiencing the ocean while dinning. I love how beautiful the ceilings are in this house.
Wood & Steal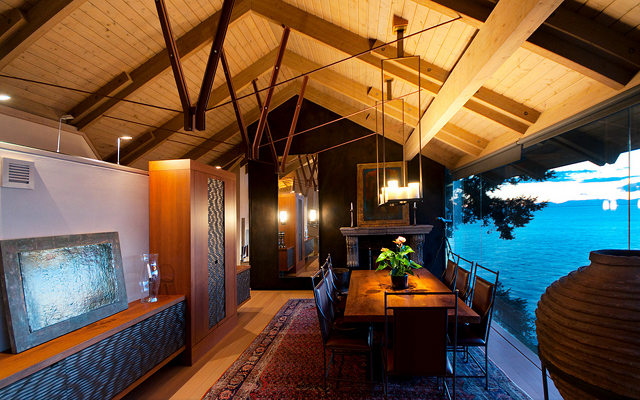 It feels open and, at the same time, cozy.
Rug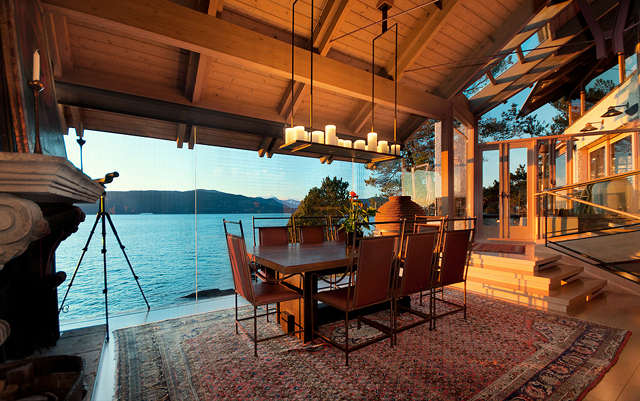 This rug works perfectly with all the elements of this home.
Cottage Feel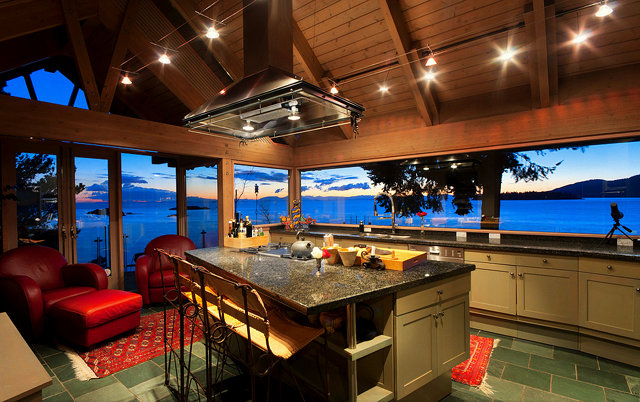 Cooking while looking at the ocean would inspire me.
Kitchen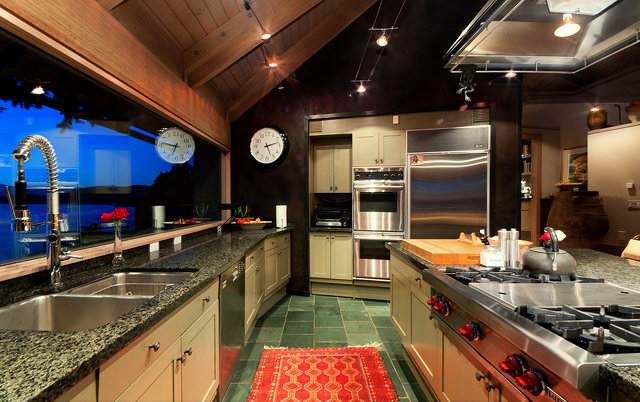 This kitchen feels laid back and it's perfect for this house.
By the Fire
This is dreamy! A cozy corner by the fire in your kitchen! Wouldn't it be so nice to have some coffee here?
To See the Sea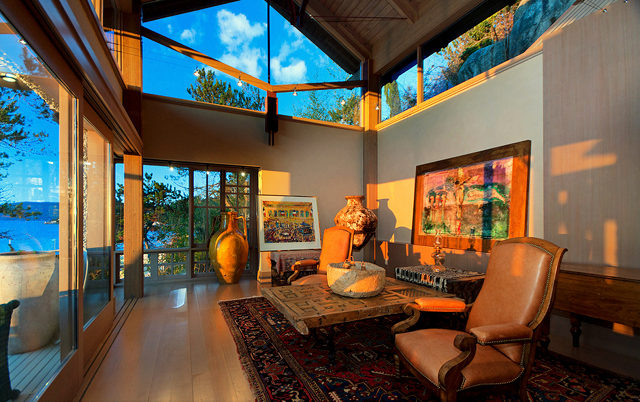 A special place to enjoy your views and your art collection.
Blue Ocean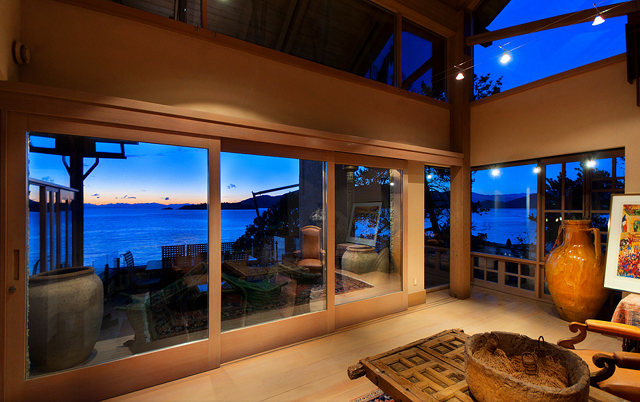 This beautiful room opens to a balcony.
Breeze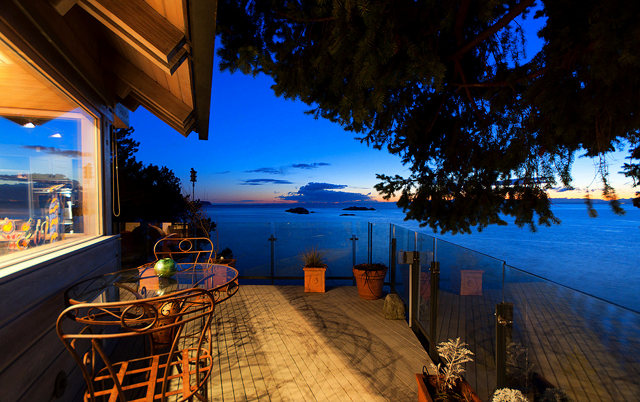 So relaxing.
With Friends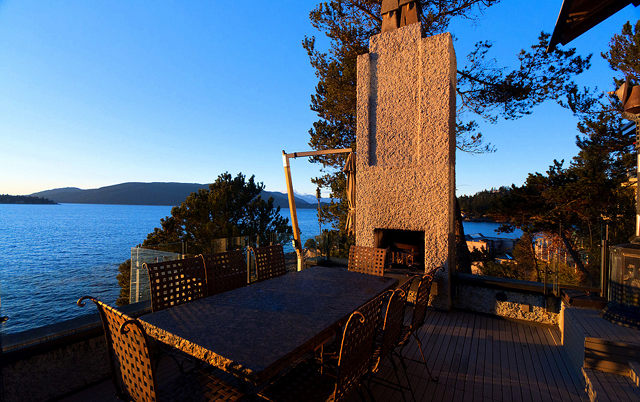 A perfect spot for entertaining.
Tree & Sea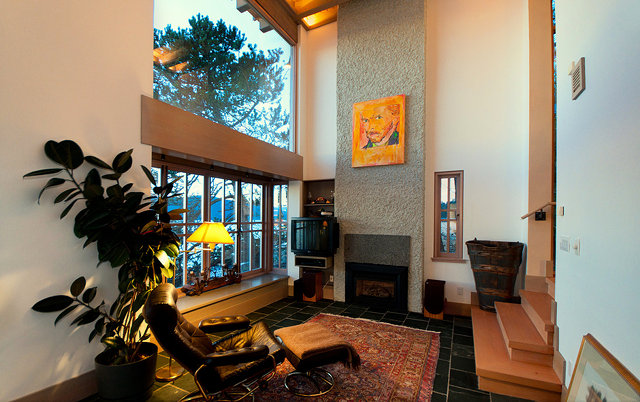 This living room seems to be used as a multi-use purpose. I think if it was my house, I'd do it differently.
Media Room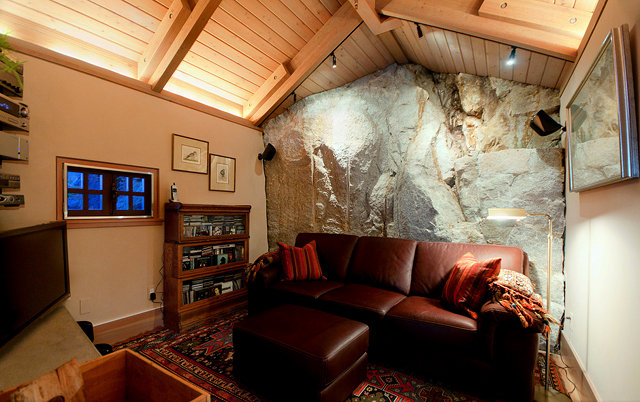 Very small and I love it for that, and for that gorgeous rock wall in the back. of course.
Rock It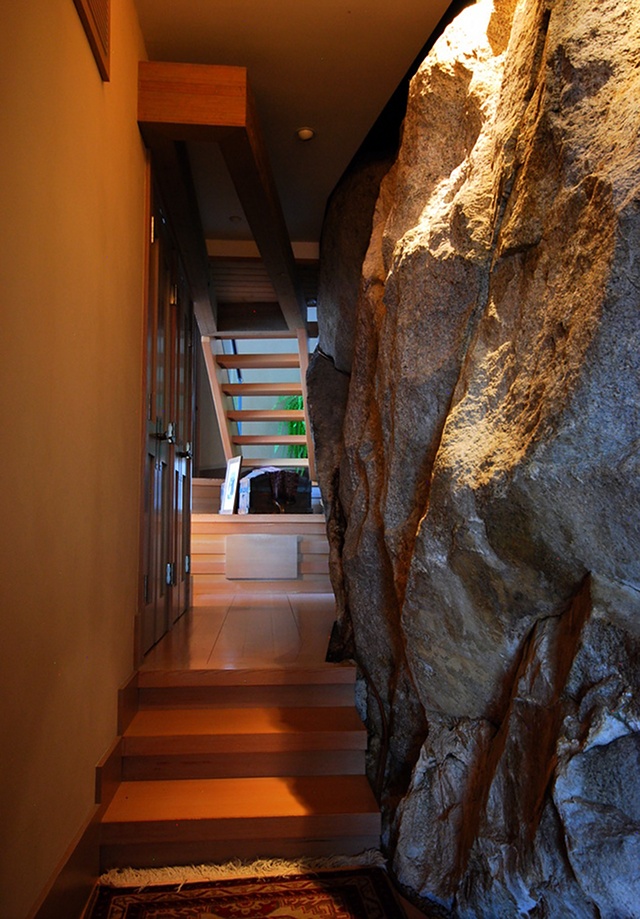 Stunning!
Beauty & Architecture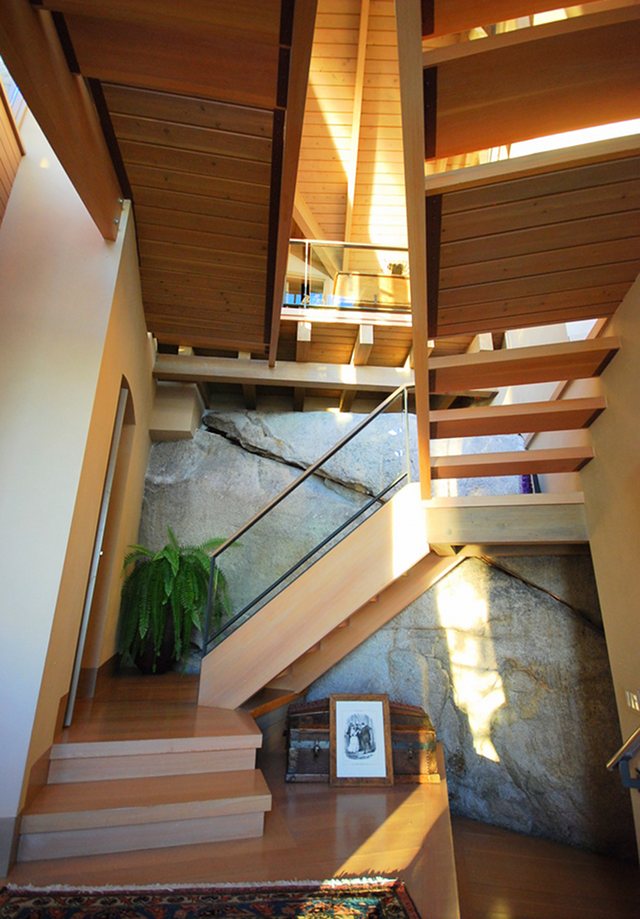 Mr. Paul Merrick is a brilliant architect.
Master Bedroom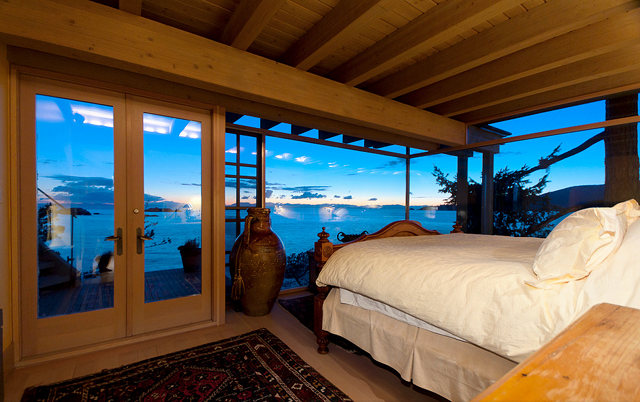 It must feel heavenly being there.
All Sides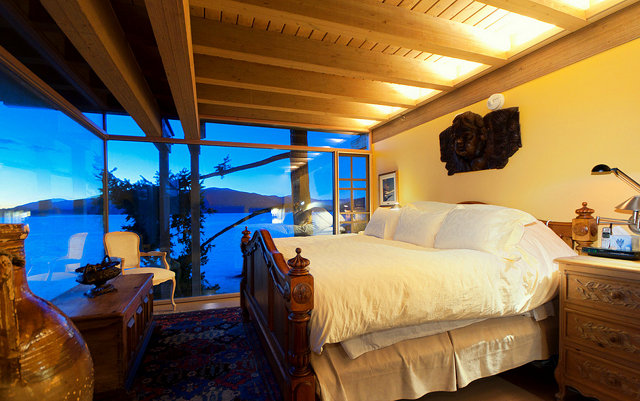 You get gorgeous views from all sides.
On The Edge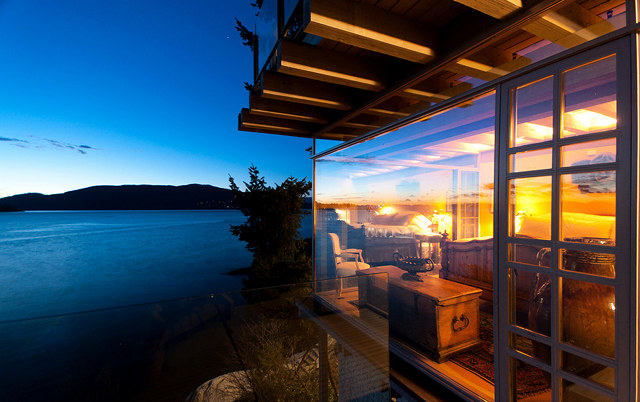 Viewing the master.
Canadian Beauty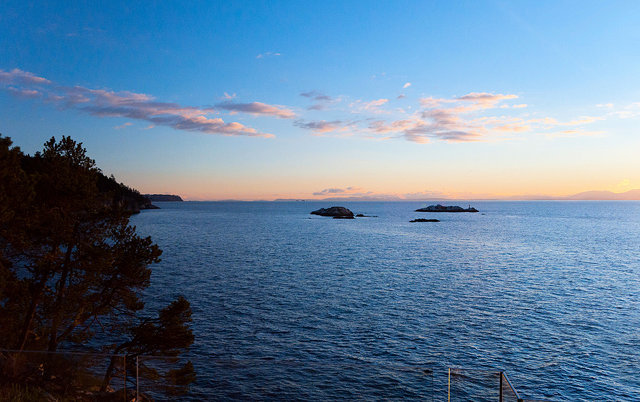 Yes, it's beautiful!
All Colors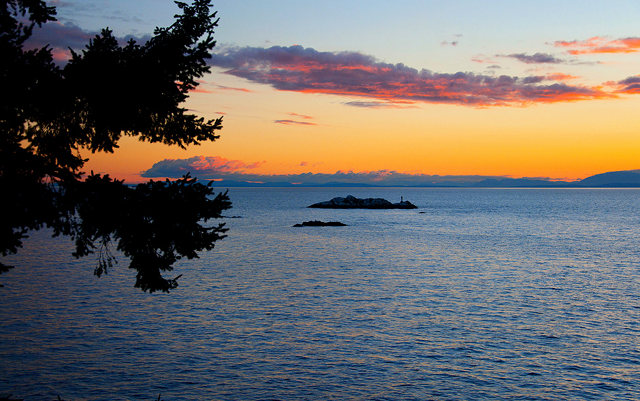 Make a wish!
I've enjoyed posting about this unique home. I love discovering new places, new homes… It's like opening a treasure chest every time. Your home should be something like that for you. It can be a very rare or a not so rare kind of treasure, but it's entirely yours… and that should be enough to be treasured.
xo
Luciane at HomeBunch.com
Wonder what I'm up to? Come follow me on Twitter: Twitter/HomeBunch.
Source: Jason Soprovich.