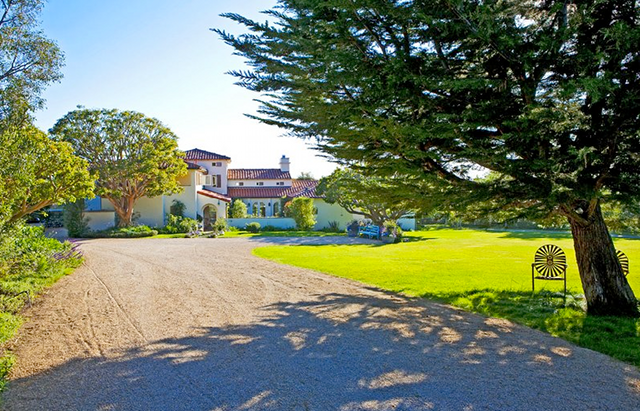 How do you imagine your dream home to be? Most of the time, we dream of a house that's not only perfect inside, but we also imagine its surroundings. Many dream of being by the sea, where we're able to wake up in the morning and go for a long walk and feel the sand under our feet. Others dream of being in the country, in the middle of trees, hearing the birds, a vast garden, a healthy organic vegetable garden and maybe even some animals running around the property. We all have different expectations of how our dream home should look and feel. I never really dreamed of owning a home with a Mediterranean flair, but this place got me dreaming. I can't stop wondering how wonderful it would be to have a home just like this, where the interiors are perfectly done and furnished and the grounds are simply enchanting. A place where you can have your horses, have privacy and space, hear the waves from your balcony. Yes, it's just like a dream…
Home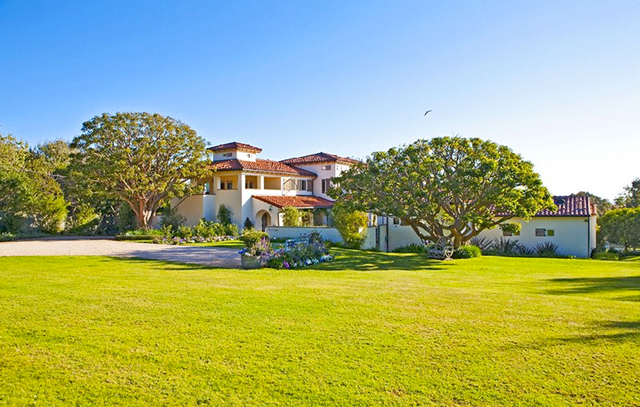 Lovely grounds.
Bench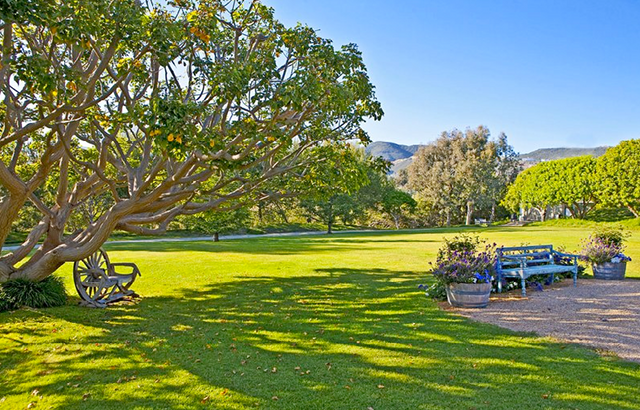 Gorgeous garden before approaching the house.
Beauty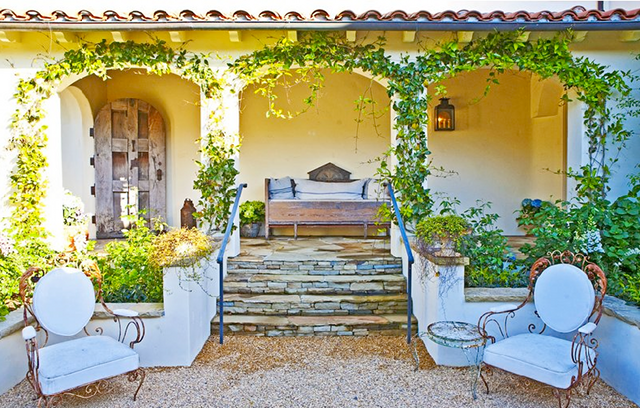 Wouldn't you feel welcomed by this place?
Door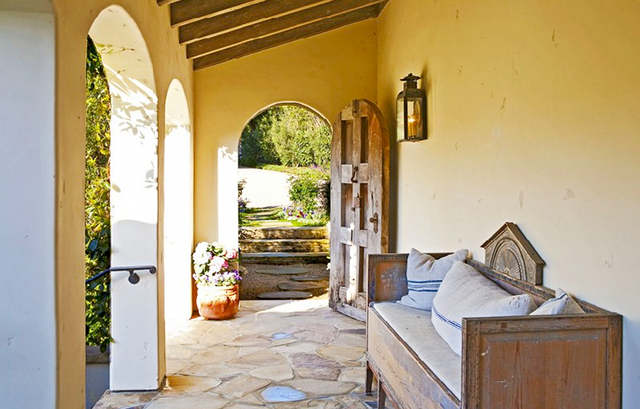 I'm amazed by that antiqued door!
Foyer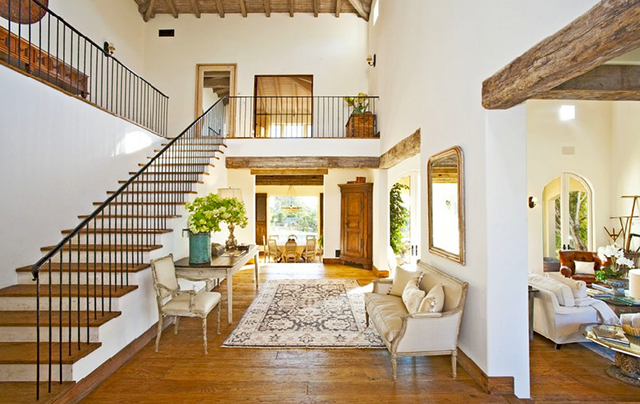 When you have a space as beautiful as this one, you need to keep the furniture simple.
Patina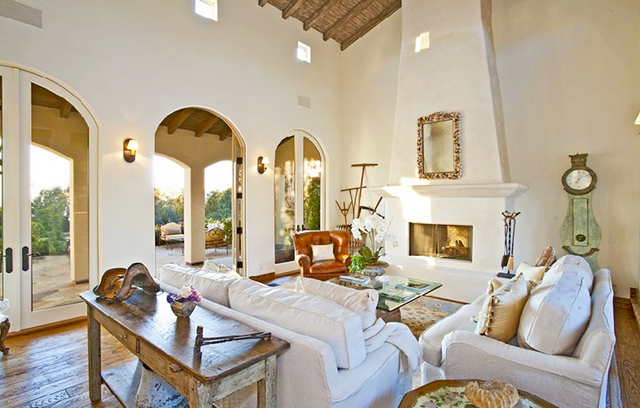 This room is so beautiful because there's a perfect mix of new and old. Some pieces with wonderful patina create a more inviting space.
Doors & Beams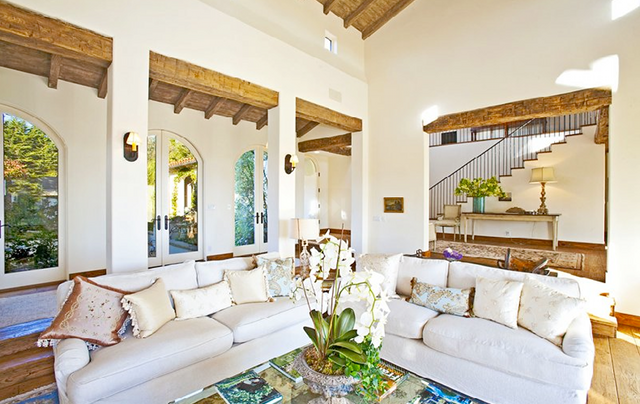 A dramatic and elegant room.
Orchids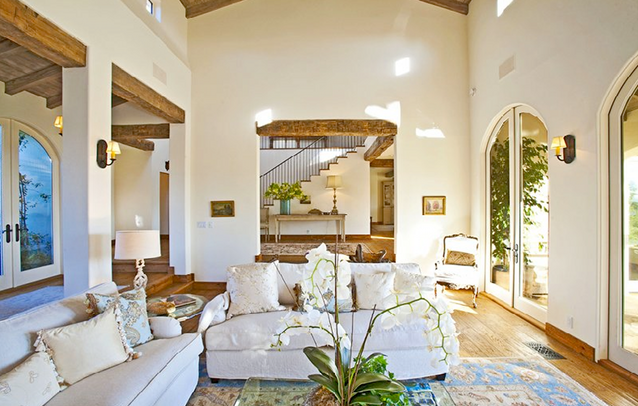 Sunny and bright. Lovely rug.
Garden Tools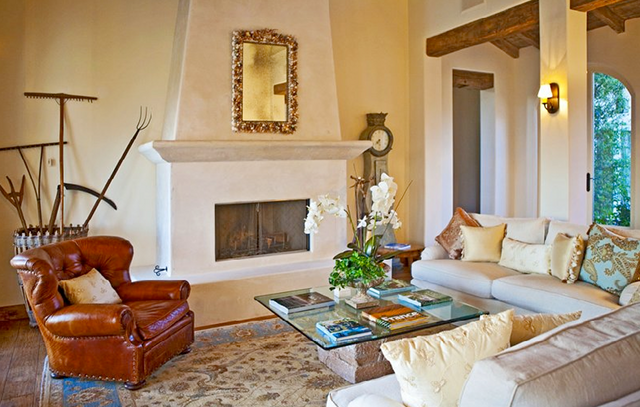 How can you not love this idea of displaying vintage garden tools! Brilliant!
Dining Room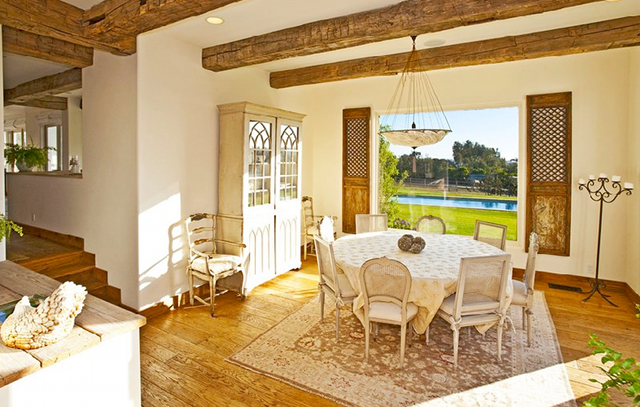 I'd love to eat my meals looking at that beautiful view. I simply adore the light fixture.
Kitchen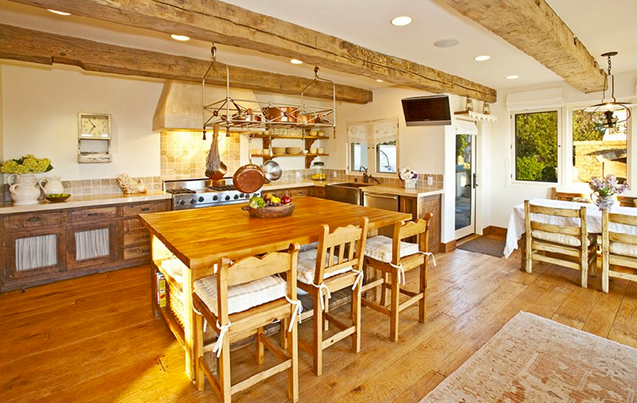 This rustic kitchen is one of most charming I've seen in a while.
Let's Cook!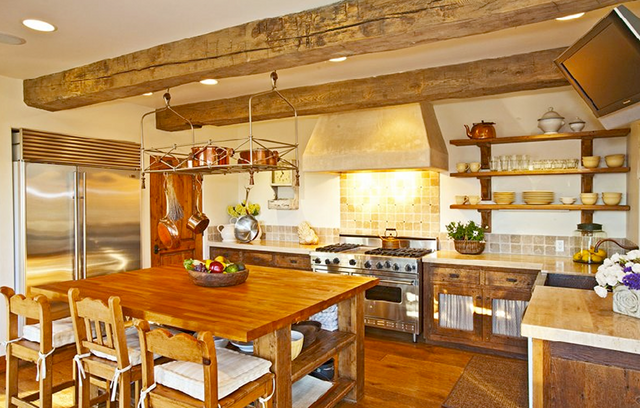 If you know me, you know I love rustic beams and this island is simply amazing. Ok, I need this kitchen!
Family Room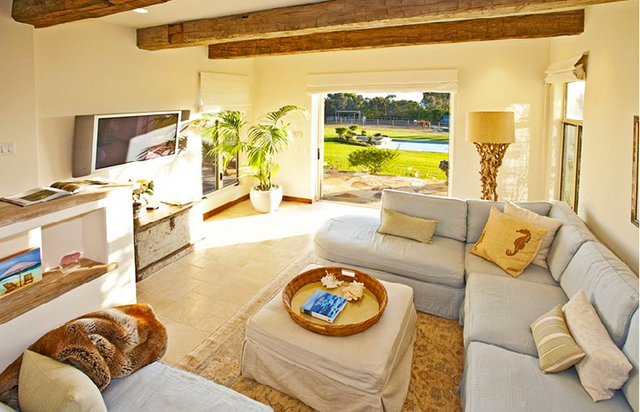 This family room feels so comfy! Isn't it great to be able to open the doors and let the warm breeze come in?
Master Bedroom's Seating Area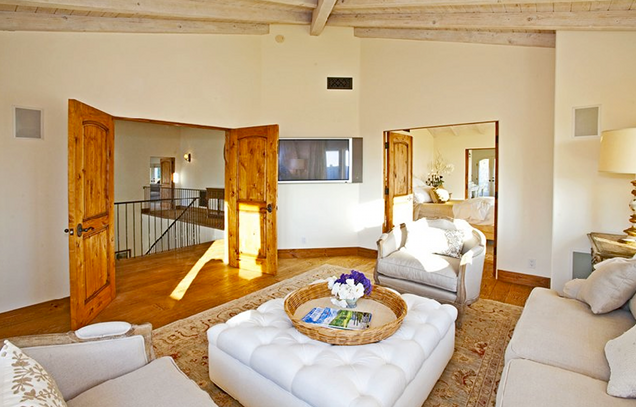 Great furnishings.
Master Bedroom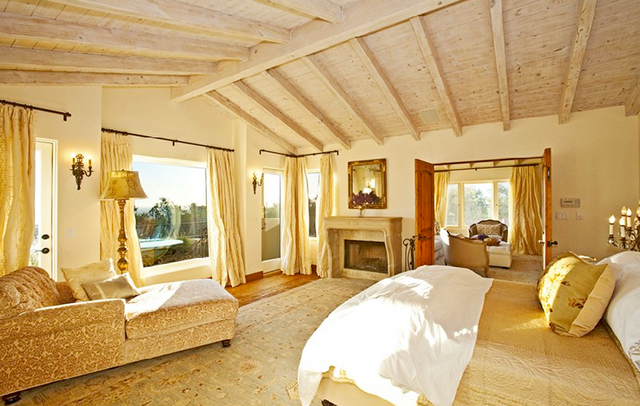 This room is just stunning! I can't get enough of the ceiling.
Dreaming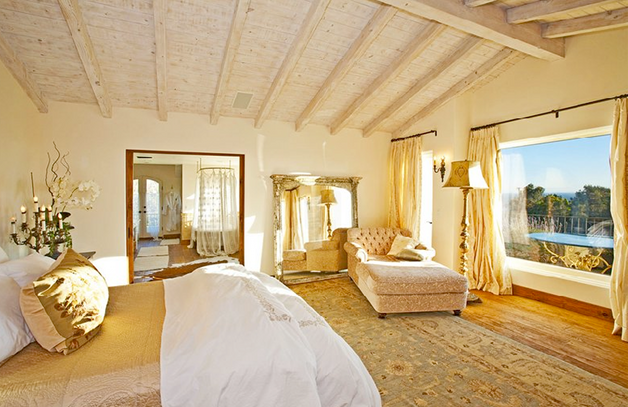 The chaise and the mirror are great additions to this space.
Balcony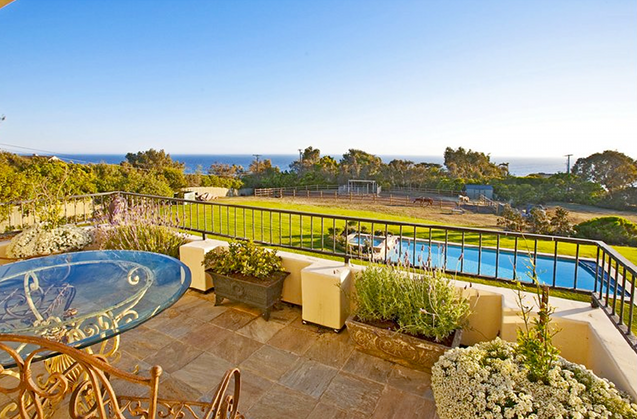 The view from the master bedroom's balcony.
Master Bathroom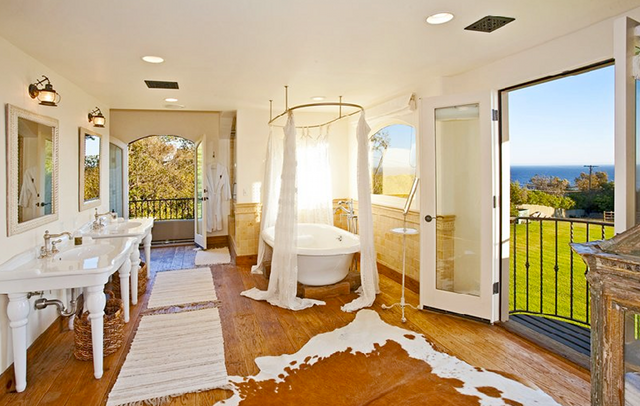 I love this bathroom, I'm just wondering if having a cowhide in it is a good idea or not… what do you think?
Views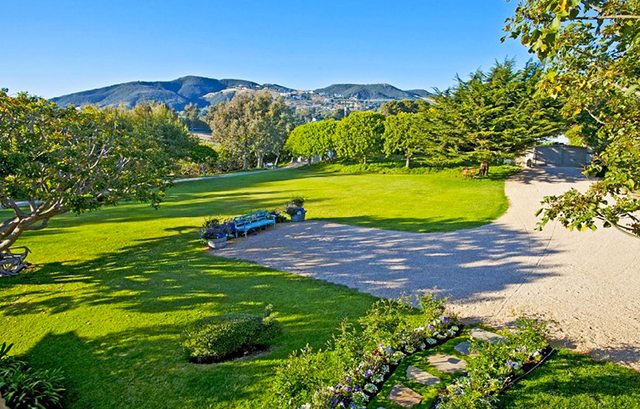 More views of this property. Isn't it an amazing place?
Pool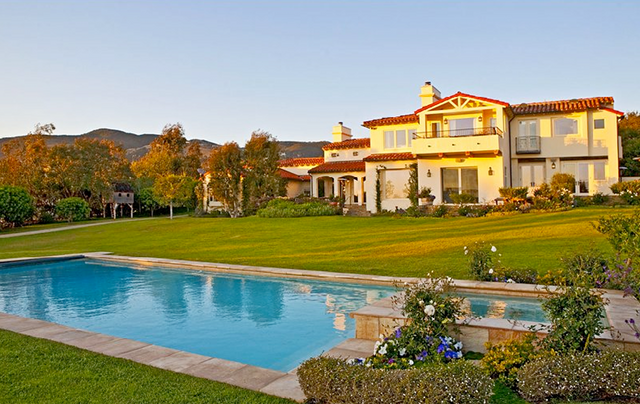 Cooling off wouldn't be bad in this pool, huh?
Acreage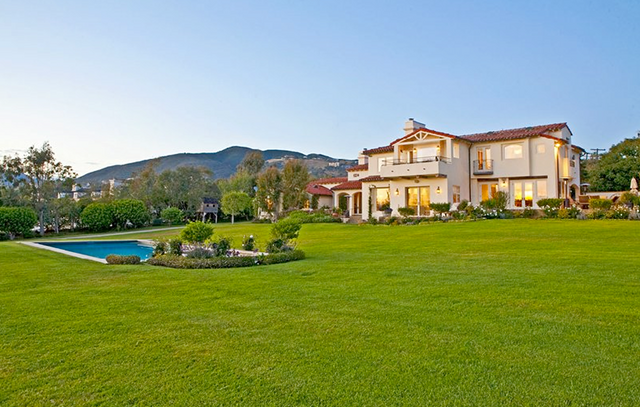 This property offers close to 3 acres of land.
Flowers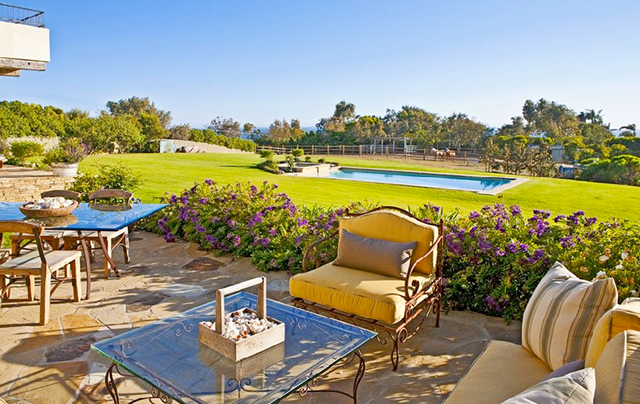 Lovely and peaceful.
Outdoor Fireplace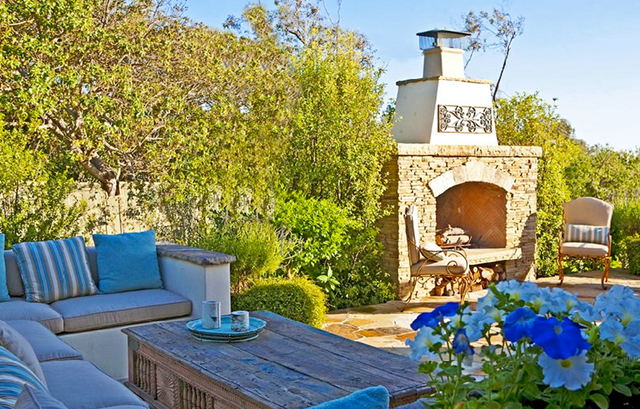 A very special spot to enjoy.
Night Light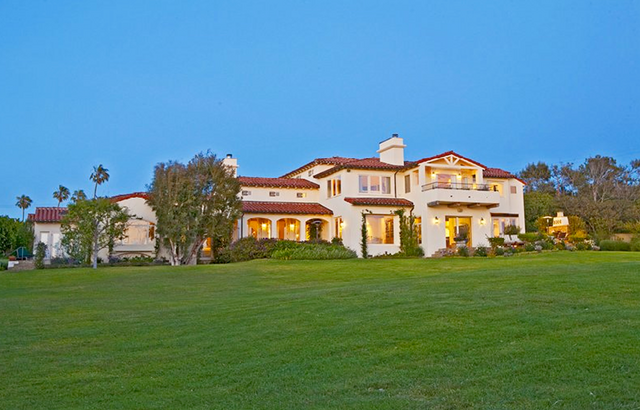 A beautiful home inside and out.
Sunset
Gorgeous sunsets and ocean views.
This house is definitely one I won't forget soon. It's the perfect "package" of beauty, elegance and convenience. I hope you have also enjoyed it. This house is located in Malibu and it's for sale. The price? $6,750,000. Worth it or not?
Did you have a good weekend? Did you celebrate Mother's Day? I had so much fun with kids and they kept giving me so many cards and letters which they made for me. I honestly feel blessed for having the two of them. I can't believe next Mother's day I'll have the three of them with me! The fact is, we always should count our blessings. I hope you're always counting yours too.
Have a very blessed week! Thank you for being here. I truly appreciate your daily visits!
xo
Luciane at HomeBunch.com
I Can Help You with Interior Design: HB's Design Service.
Come Follow me on Twitter: Twitter/HomeBunch
Source: Chris Cortazzo.