I'll tell this… A hacienda is not the kind of house I imagine living at, but I'd love to have it as a country house. Somewhere to go to enjoy the weekends and breathe some fresh air. What about you? Take a look and tell me what you think of this place!
Gates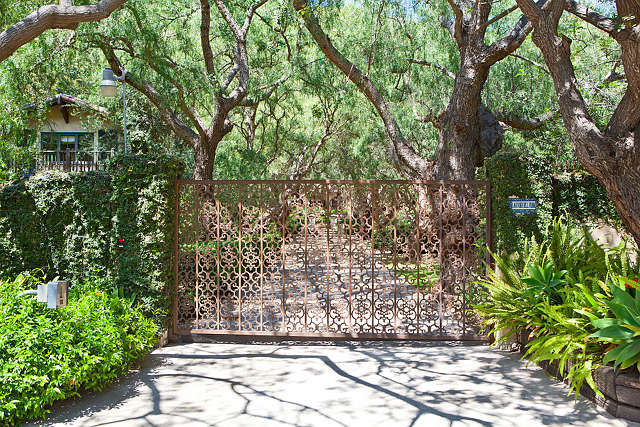 Gorgeous iron gates.
You May Come In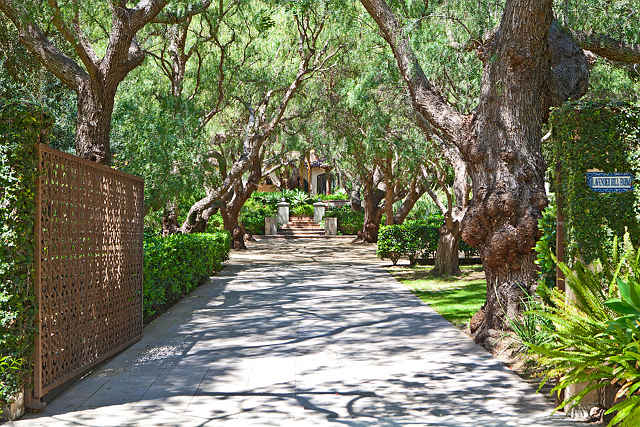 Notice the name of the farm on the right.
Privacy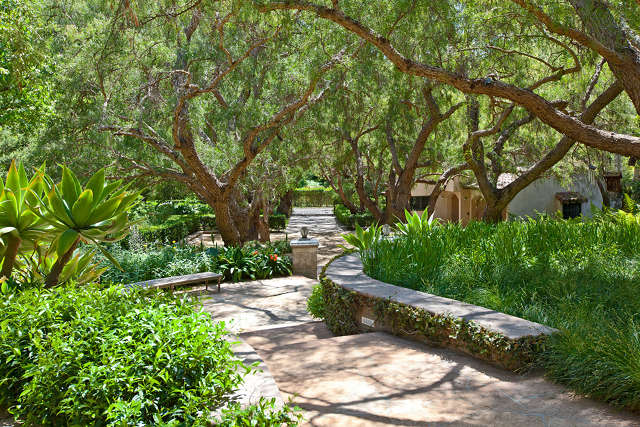 The property is surrounded by trees and gardens, adding even more privacy.
Beautiful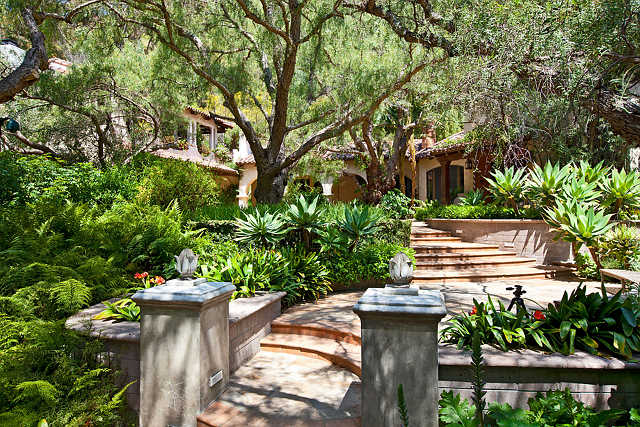 Very beautiful gardens.
Getting Close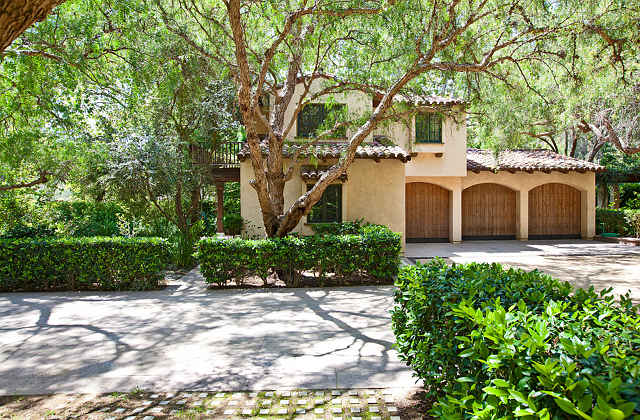 The garages.
The Main House