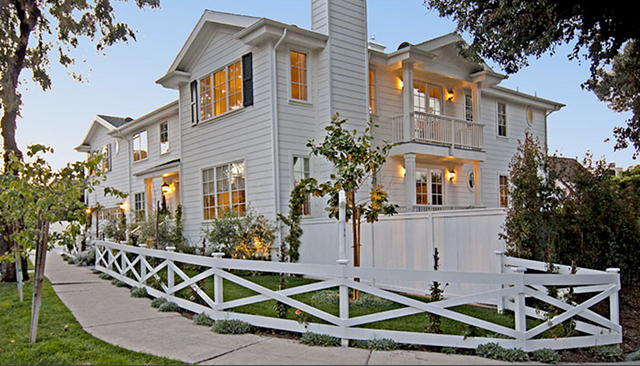 Nothing catches my eye more than a well-built home. The architectural details are very important and I'm always observing them on the street or online. I simply know when a house was well planned and is well loved. That's always very evident. What really got my attention about this house is the beautiful curb-appeal. I'd say that's what puts this house apart from the others in the neighborhood.
This house is located in Los Angeles, California and the asking price is $3,995,000. The house has a floor plan that's perfect for a growing family, with 6 bedrooms, 5.5 bathrooms, a very spacious master bedroom, two family rooms, a stunning kitchen, playroom, and formal reception spaces.
I really like the craftsmanship done in this house. I think it's beautiful. Let's see if you agree with me.
Pretty & Traditional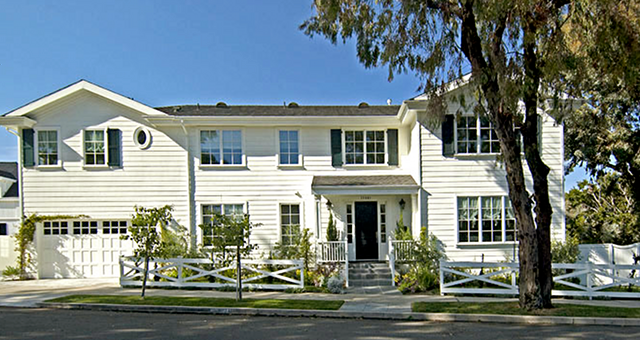 Love the fence and the architecture of this house.
Front Door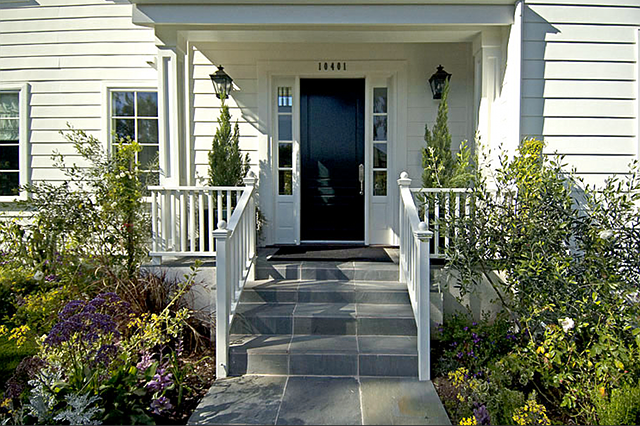 The entrance of a house is always very important and shouldn't be neglected.
Foyer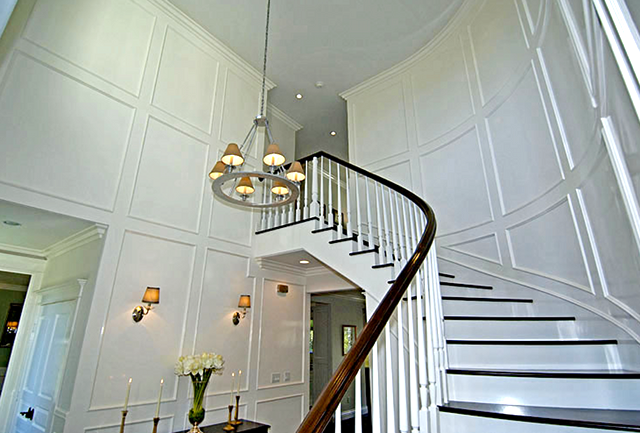 A paneled two-story entry is always impressive.
Console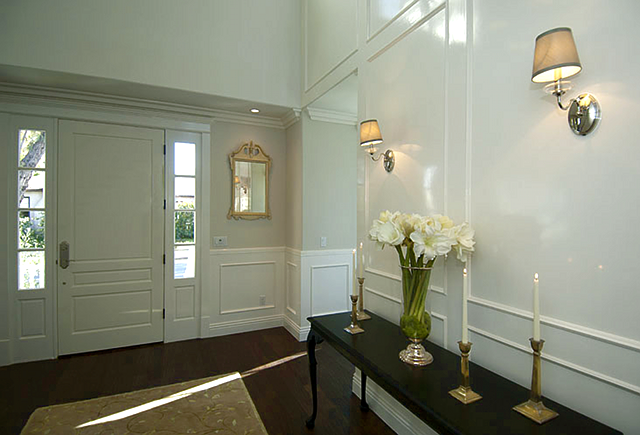 This house is staged, since it's for sale. Although I think they did a great job, some rooms can feel a bit too impersonal. This is a beautiful setting, but I wish I'd see more here.
Formal Living Room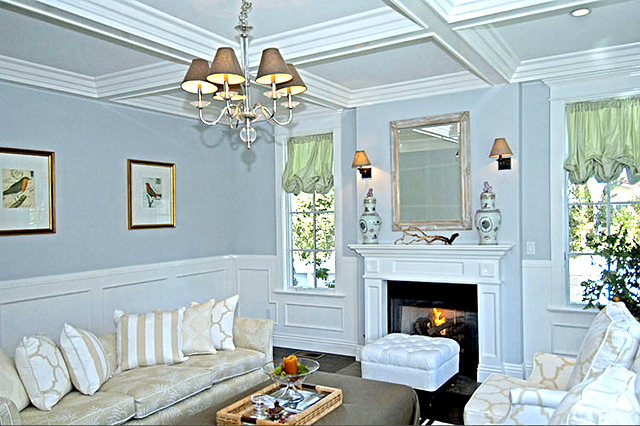 It's very elegant and the color on the walls is very soothing.
Dining Room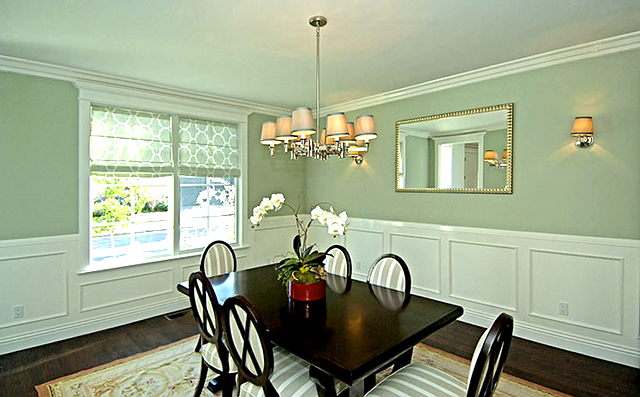 Pretty wall color once again. I like the chairs but I think this room should have a bigger table (or a round one) if you want to keep it "cozy".
Kitchen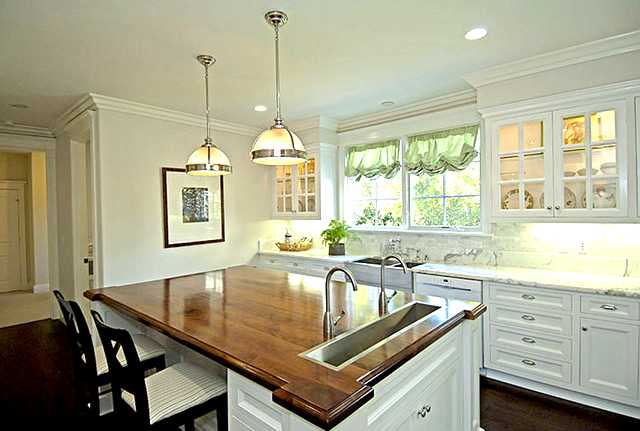 I feel inspired by this kitchen. The island is just beautiful with the stained wood. It's not easy to maintain, but truly beautiful.
Think Sink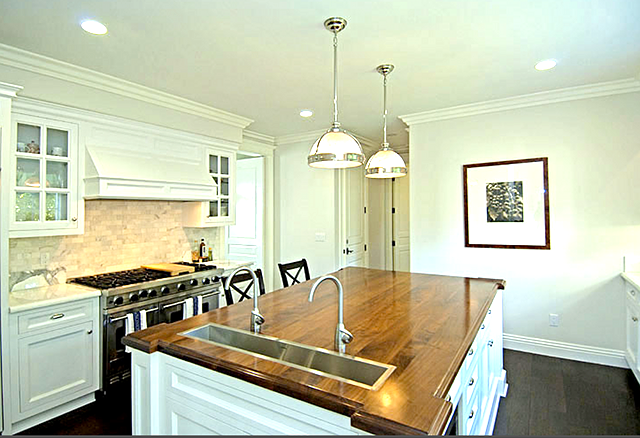 Great idea to use this kind of sink. It doesn't take much space and it's ideal to prepare your veggies.
Ample View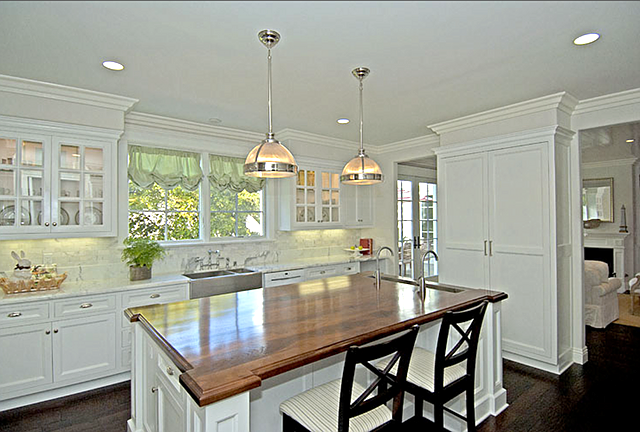 This is a timeless kitchen. Very classic, very pretty.
Sweet Family Room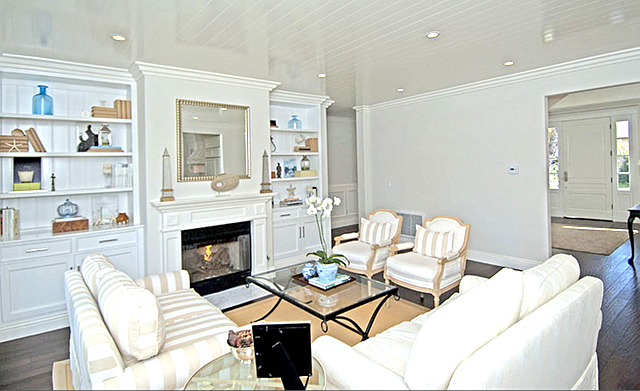 It's really bright and it has a cottage feel to it.
Family Room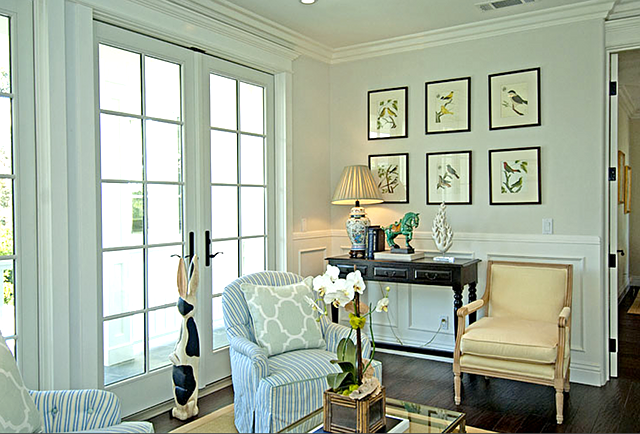 Very inviting.
Master Bedroom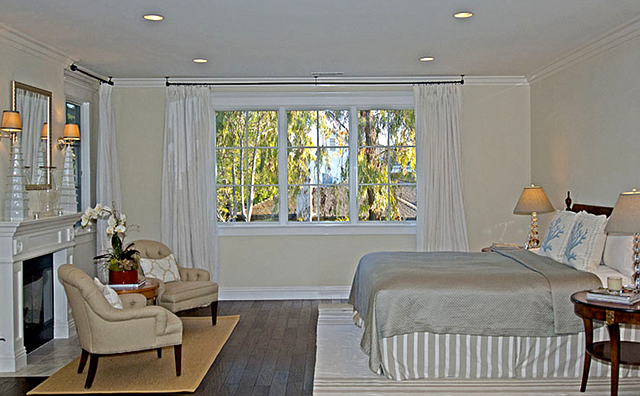 This room is beautiful.
Other View of the Master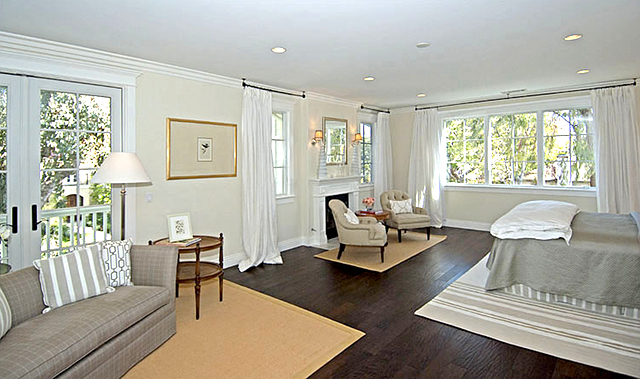 Very spacious and nicely done.
Master Bathroom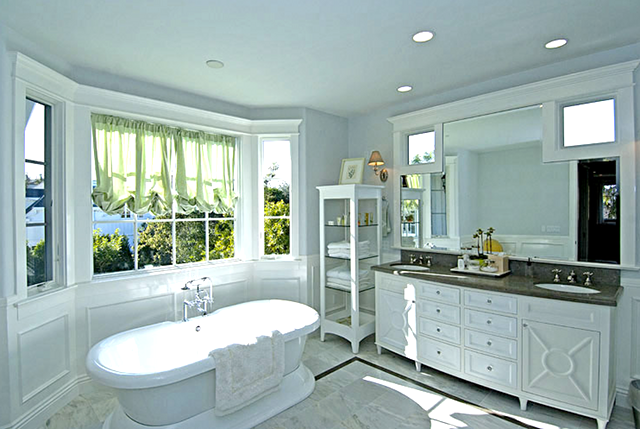 This is one of my favorite places in this house. Isn't it really beautiful?
Perfection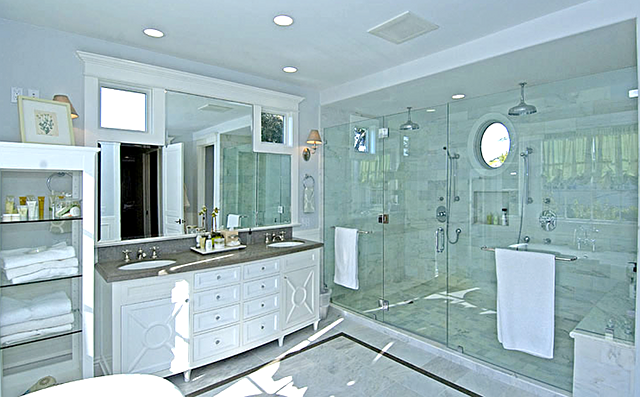 This is stunning! I love the huge shower and that gorgeous window.
Guest Room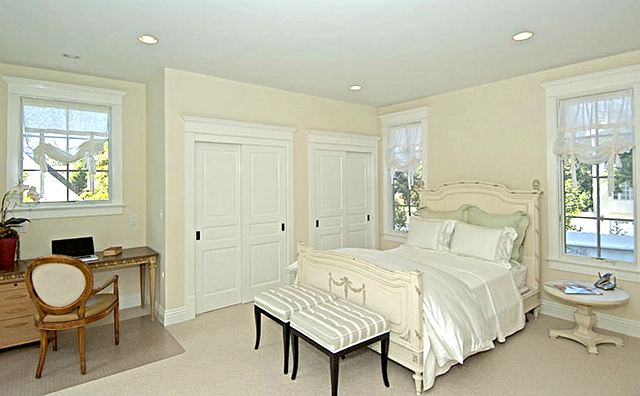 This is a very calming room.
Kids Room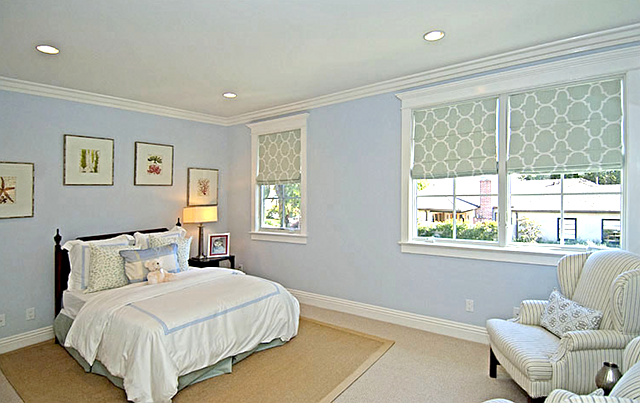 What a cute bedroom! I really like the window treatments and the wing chair.
Guest Bathroom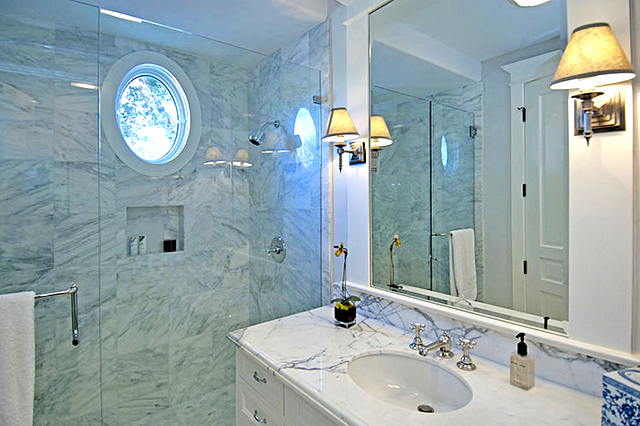 Beautifully done.
Backyard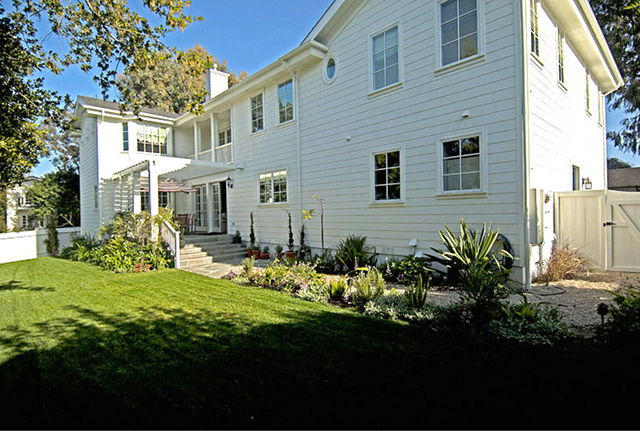 Great sized yard.
Path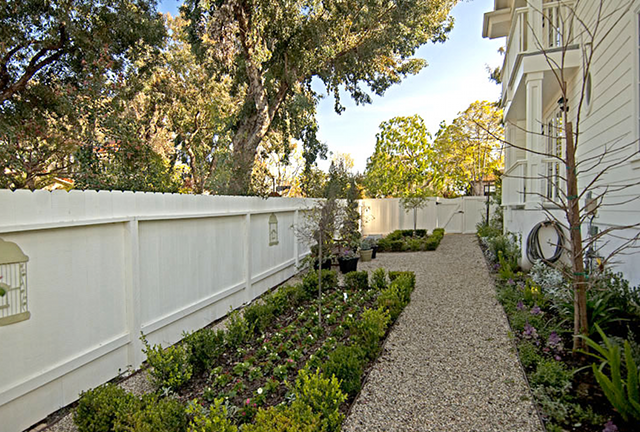 This is just too cute!
What do you think of this house? Did you like it? I hope you did. 🙂
For more photos: Ginger Glass.
See more Inspiring Interior Design Ideas in my

Archives.
Interior Design Ideas:

Paint Color
Interior Design Ideas:

Paint Color
Are you being able to enjoy spring? It's still pretty cold here and we even had some snow over the weekend. I hope to really see my flowers and the leaves on the trees soon. The sunshine always makes me feel a little bit happier.
I'm wishing you a happy and fun day! Thank you for being here!
with Love,
Luciane at HomeBunch.com
Interior Design Services within Your Budget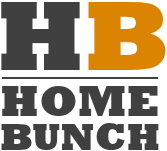 Get Home Bunch Posts Via Email

Sources: Ginger Glass & Gracious Style.