If One Can Dream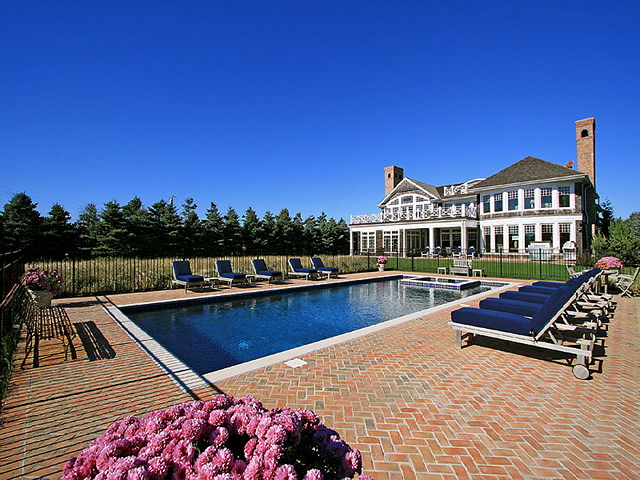 This extraordinary house in Bridgehampton, NY is one of the most charming, comfortable and stylish homes that I ever posted about. It's a bit formal, but I find it to be very elegant for that same reason. The location is outstanding! This oceanfront manor estate has 8 bedrooms, 9 bathrooms, very inviting formal living and formal dining rooms, a custom media room, a gorgeous gourmet kitchen and so much character. This is one of those houses that if you own, you don't ever want to sell, you just want to have all of your memories registered there.
King of The Manor
A piece of paradise. Miles of sandy beach.
Beauty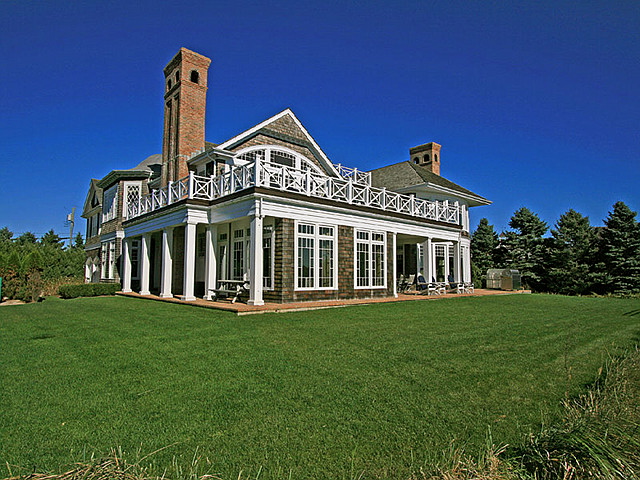 This house is surrounded by natural beauty.
Foyer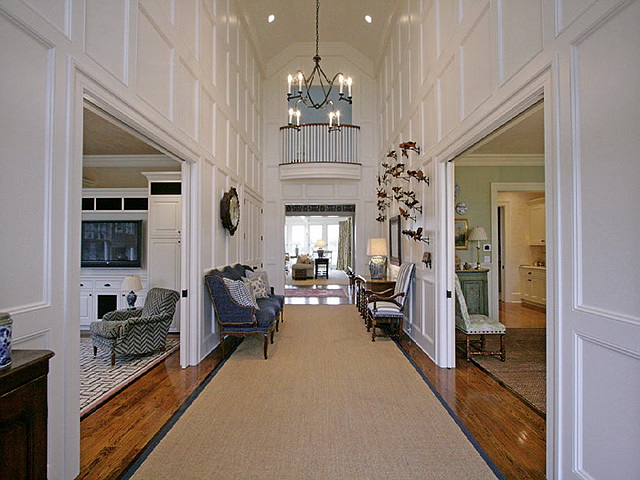 I love the rug and that settee in denim! Very original.
Living Room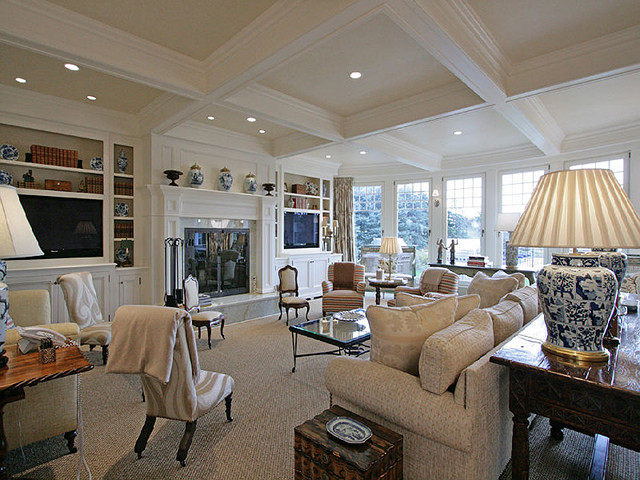 Chic & Comfortable.
Sunroom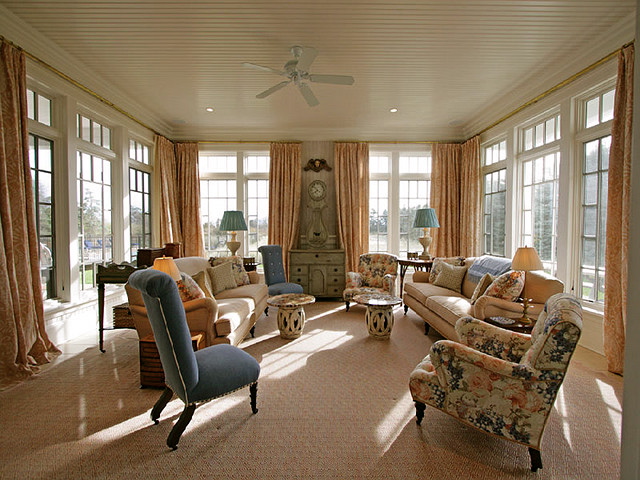 This place is so beautiful and filled with natural light.
Dining Room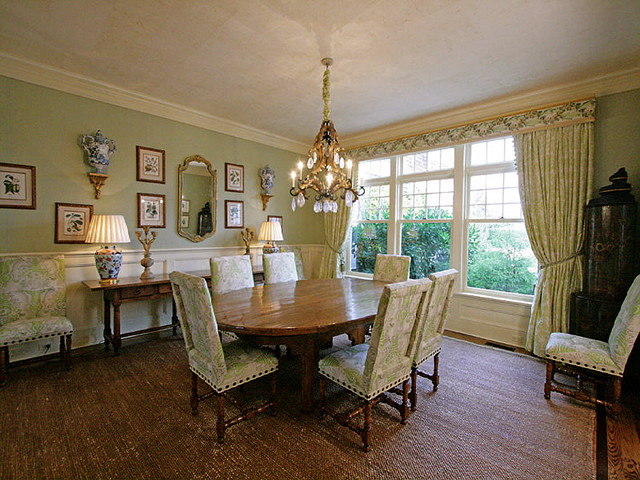 I love how natural this room feels.
Kitchen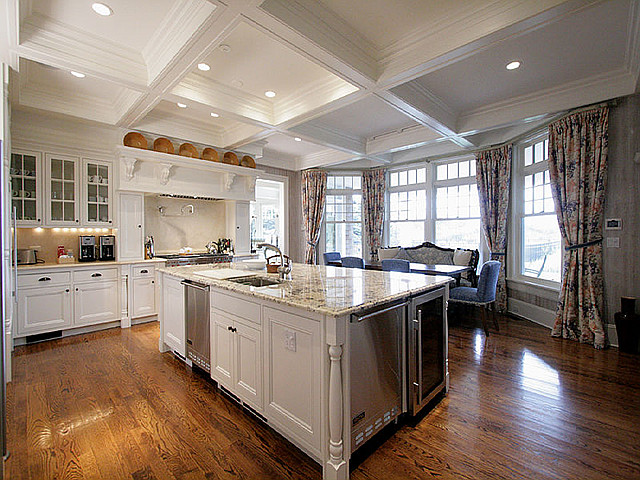 Very elegant and classy.
Eating Area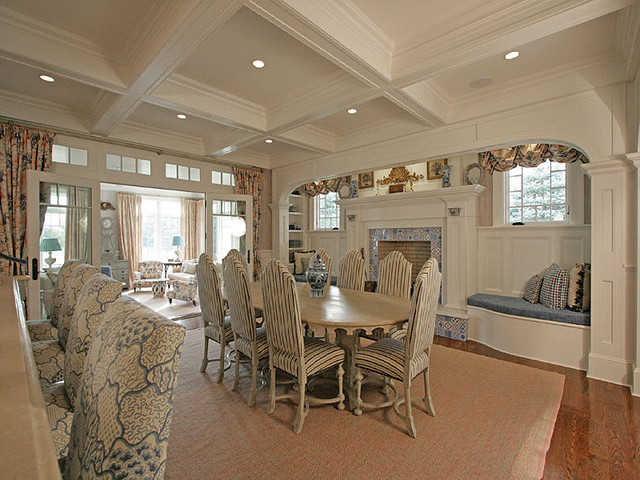 This house is entirely connected by elegant furniture and hues of blue. I love the fabric on the stools.
Family Room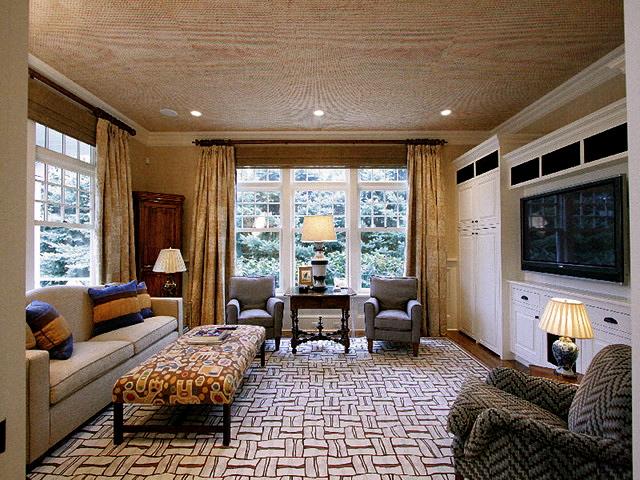 The designer uses wallpaper even on the celling and that adds coziness to this room.
Hallway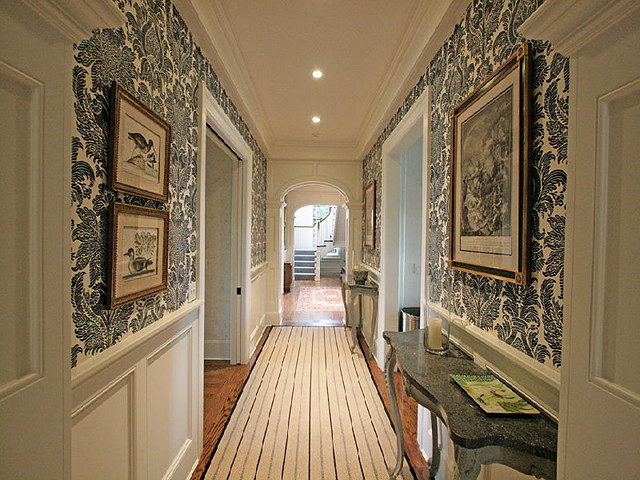 There's so much charm in every corner of this home! Stunningly done!
Master Bedroom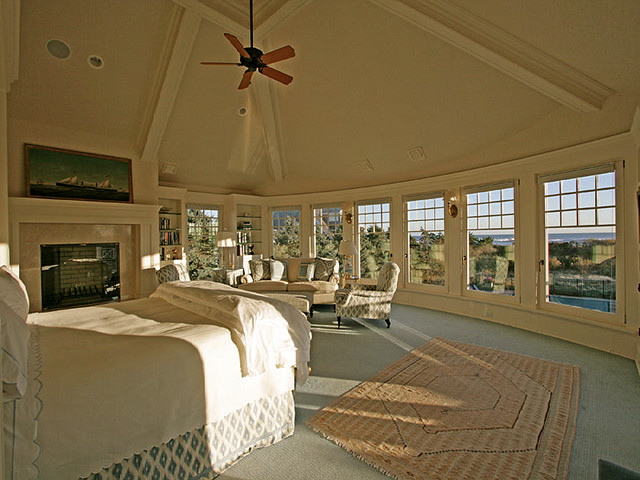 You can't miss the windows galore and that amazing ocean view!
Master Bathroom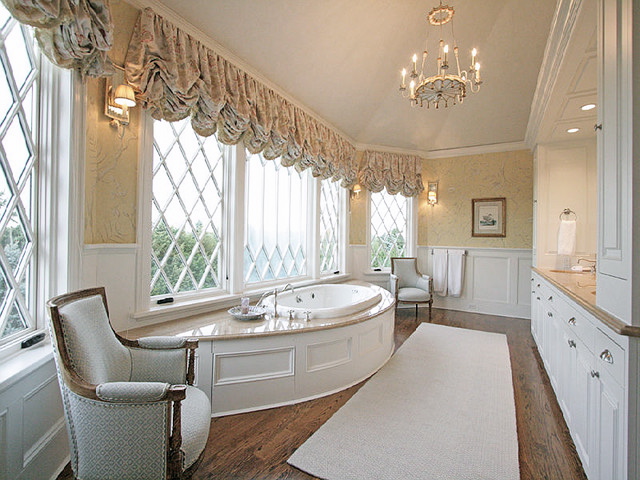 Well chosen wallpaper. It's so lovely when a bathroom doesn't feel like a bathroom but yet another relaxing room in the house.
Guest Bedroom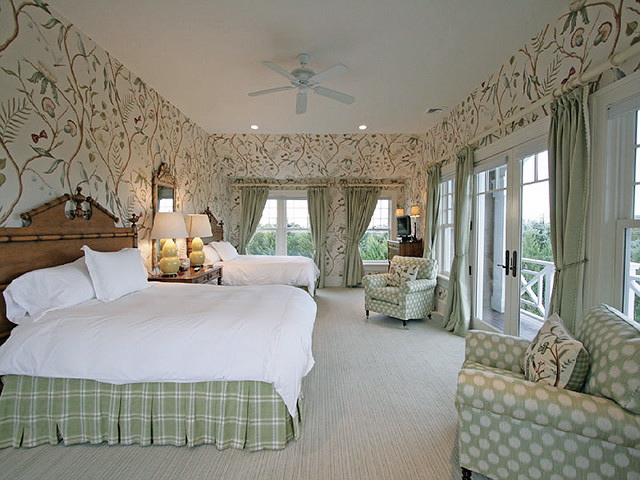 I love seeing green in bedrooms, it feels so fresh!
Life at the Beach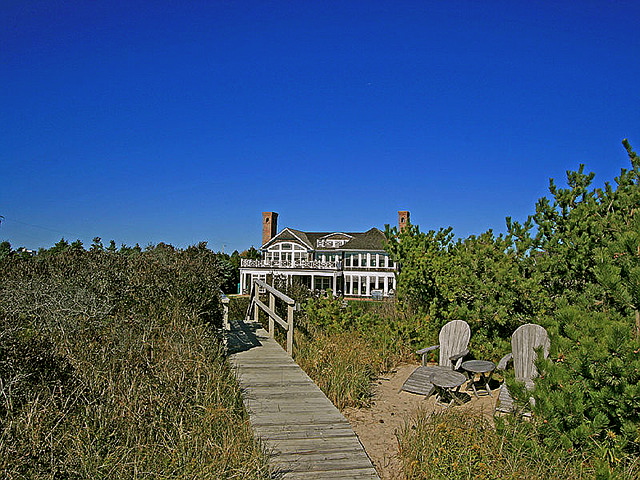 Truly an impressive house in a perfect location.
Wondering how much you need to pay to live in a place like this in Bridgehampton? A "scary" $25,000,000! 🙂
If you could (or can), would ever spend that much money on a house?
Thanks for visiting "HomeBunch"!
xo
Luciane at HomeBunch.com
Follow me on Twitter: Twitter/HomeBunch
Listing and Photos: Bridgehampton Brokerage