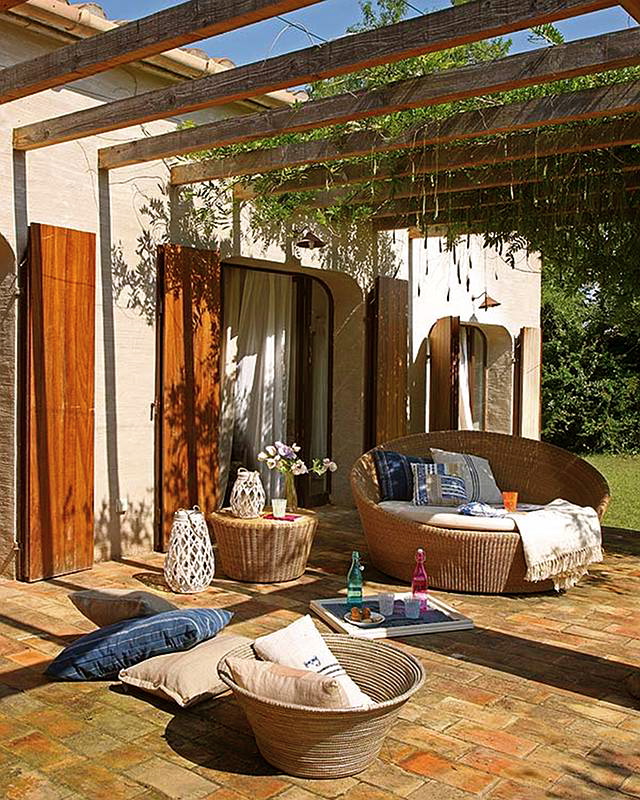 Welcome to this relaxed home in Spain. Every room feels airy in this house, you can feel the sunshine coming through the many doors, you can feel the breeze blowing the curtains. This is the kind of house that makes anyone feel at ease, just wanting to take the shoes off and relax. No need to stress if the kids starts running around if they decide to play with the toys in the living room, after all, this is a family home, where everyone has their own space.
I hope you enjoy it.
Living Room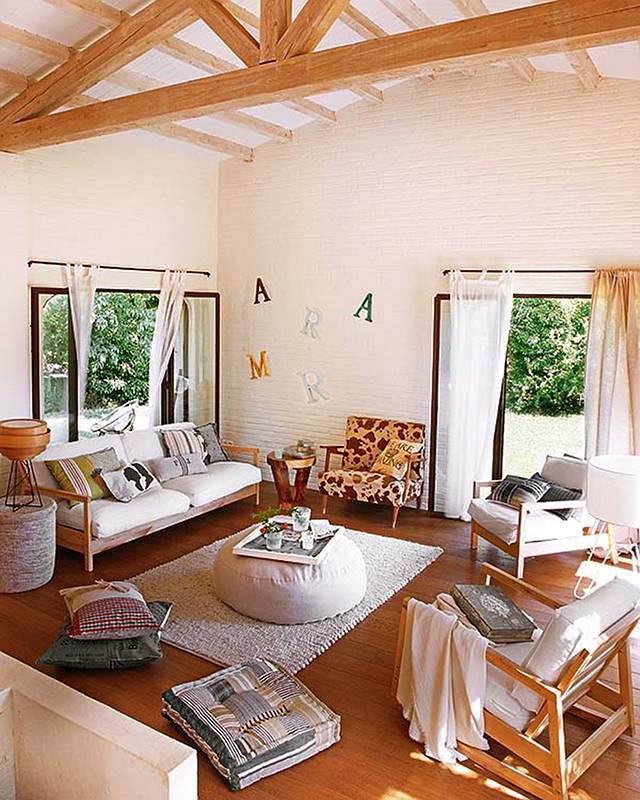 The furniture are simple. There's nothing complicated about this home and I like that!
Easy Breeze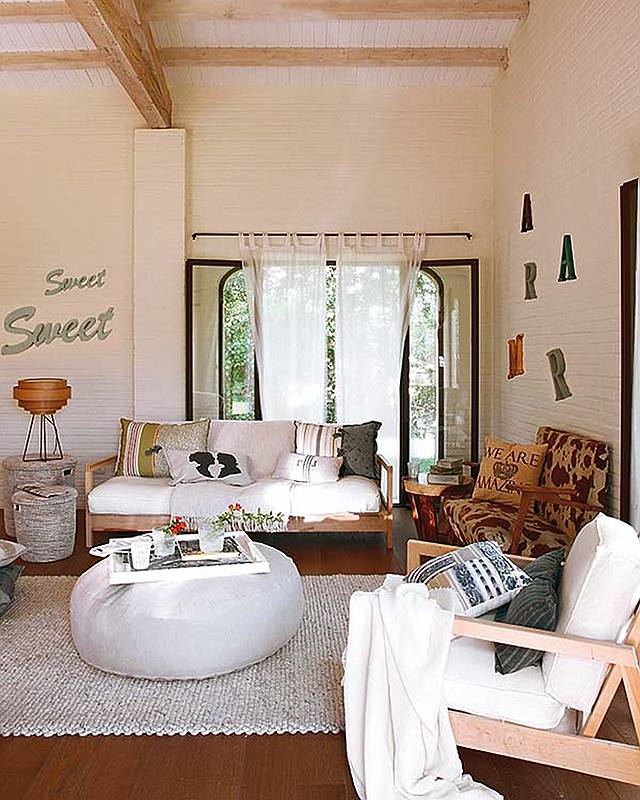 Wouldn't you love to be in this living room, just relaxing and talking to your friends?
Cold or Warm
Gorgeous doors let the breeze come in…
Architecture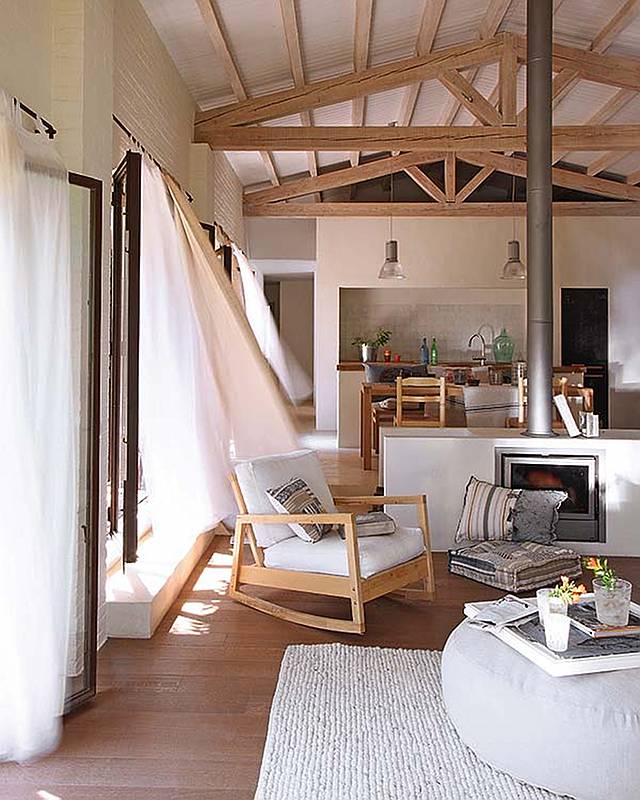 The architecture is relaxed and beautiful at the same time.
Kitchen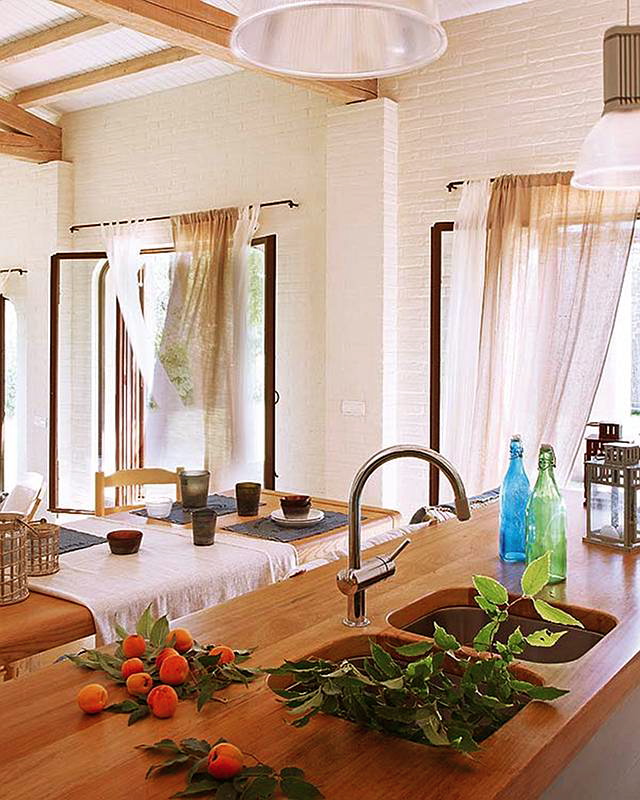 Fresh and simple.
Paella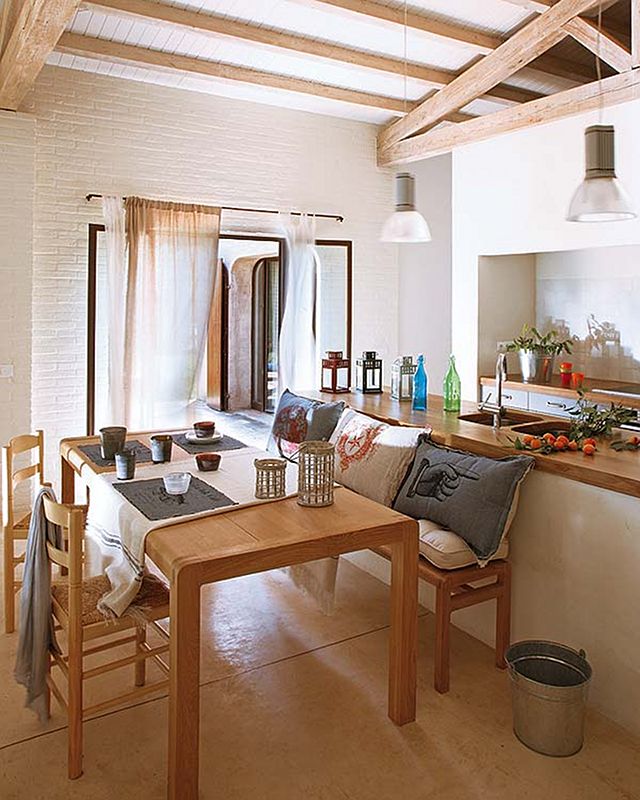 I adore this eating area. Take a look at the bench covered with comfy pillows.
Colorful Boy's World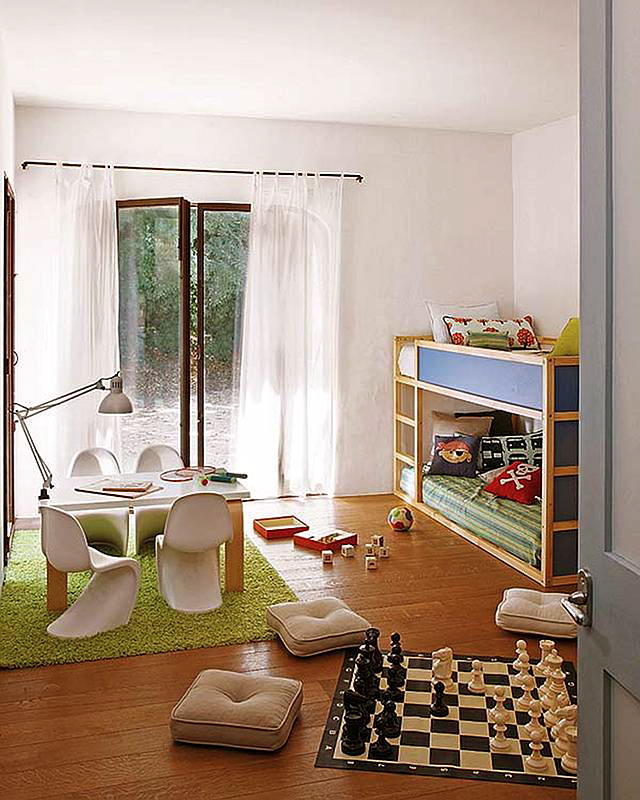 What kid wouldn't love this spacious and fun bedroom?
Play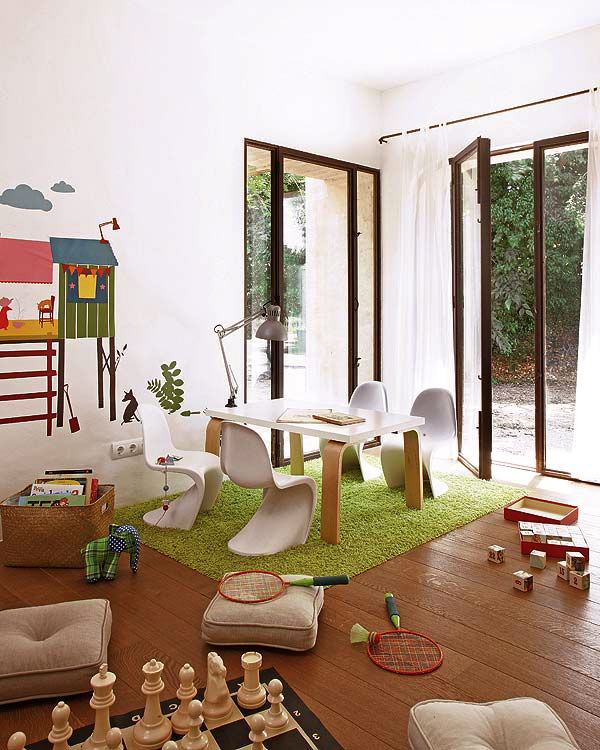 Let's go play?
Master Bedroom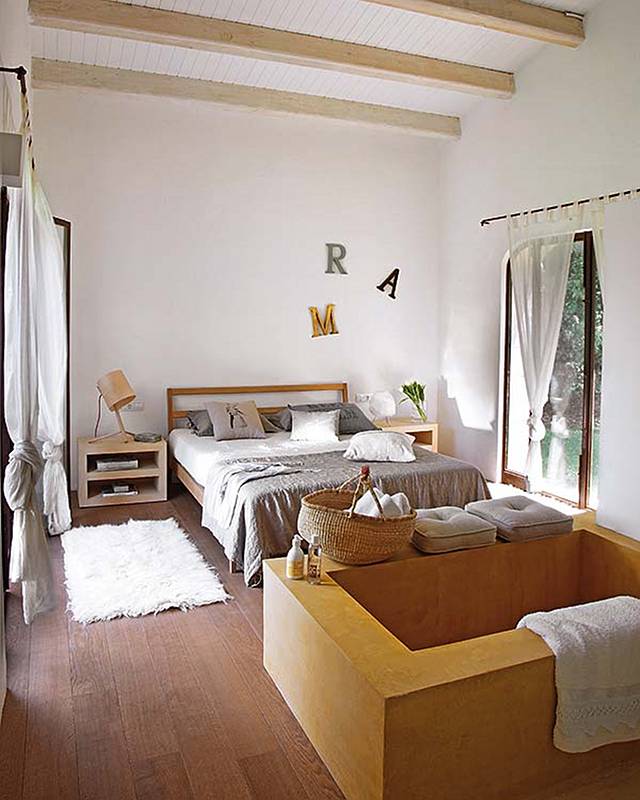 The simplicity and openness continues into the master bedroom.
Bath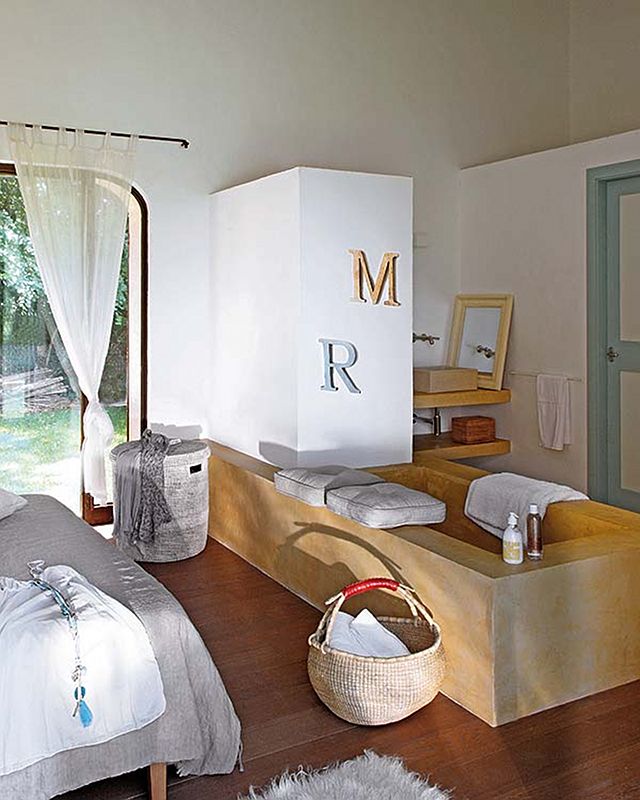 Having a bathtub in the middle of the bedroom is always a very personal choice. Some people feel comfortable with that, others don't.
Wash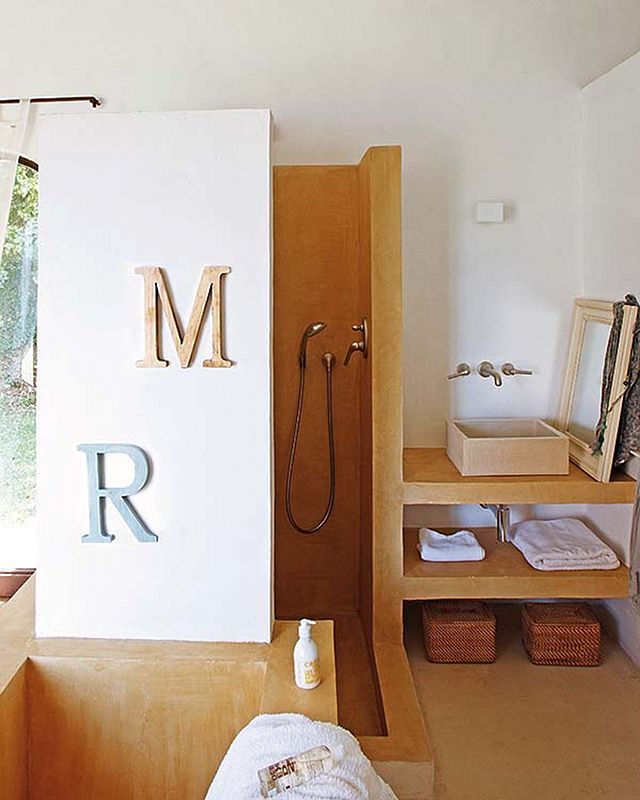 The shower and sink stays hidden behind the wall. This is very common in houses in Spain.
Could you also feel how relaxed this house is? I like seeing elegant spaces, but sometimes all I want to see is a normal, down-to-earth home, just like this one. Nothing too much, nothing a kid can't touch. Family homes should feel this way more often.
FALSE ALARM: You guys won't believe this, but Saturday afternoon I started having really strong contractions. They were all over the place, but also 5 minutes apart at time. So, what do we do? I call the hospital and they tell me to go there. I get all excited, although I have strong pain, but it turned out I still have a long way to go. I'm not sure how, since this is my third pregnancy, but my body is working hard to bring my little one here with us. I still have contractions every 10 to 20 minutes and if they get closer together I will know it will be the right time. Meanwhile, I'll try to rest a bit and deal with these contractions. I'll make sure to keep you posted on my situation, ok? And, my apologies for those that got my post (via feed). I really thought I was going to come back home with my baby. One thing is for sure, I won't be pregnant forever, right? So, I'll try to be patient and cope with these contractions. 🙂
Have a blessed week, my friends!
xo
Luciane at HomeBunch.com
Get My Help with Interior Design: HB's Design Service.
Come Follow me on Twitter: Twitter/HomeBunch
Source: Mi Casa.